Italian Studies
"WE ARE FAU ITALIAN" (click below)                               "LIBIAMO" aria with the Italian Program Choir (click below)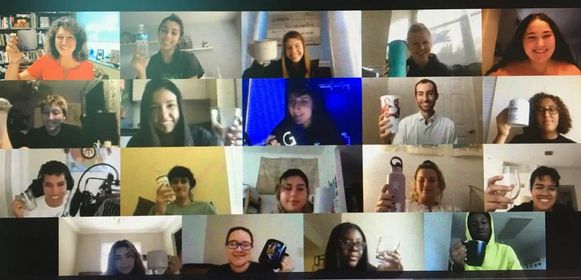 Click here for another 9-minute video presentation of the FAU Italian program.
The Program in Italian Studies is a modern, forward-looking program that has found a dignified place in the multicultural and interdisciplinary environment of the college, without losing its own identity and integrity. It has been supported by the notion that the relationship between Italy and its hitherto mostly European literary, cultural, linguistic-philosophical and historical contexts is a horizontal one. In this spirit, and as we cross the Atlantic and the Mediterranean, the Italian program has striven to offer the kinds of courses that reflect Italy as part of the mappa mundi and encourages and integrates course work in other languages and disciplines.
Our Italian Program has been honored with several prestigious awards:
Dr. Myriam Ruthenberg won two university-wide teaching awards, a University Faculty Talon Award, and in 2007 she was knighted by the Republic of Italy
Dr. Ilaria Serra won the 2020 and 2012 University Scholar of the Year Award and was honored by the Italo American Cultural Society "for her dediction to Italian Studies" in 2019
The Italian Program currently has "memoranda of understanding" with the University of Roma 3, the American University in Rome, and the University of Macerata. 
The Program also has an agreement of cooperation with the University of Piemonte Orientale through the Network of Autonomous schools of the Region of Piemonte, and is part of the SITE network (Study, Intercultural Training and Experience) in Lombardy.
Browse your CAREER POSSIBILITIES with a degree in Italian