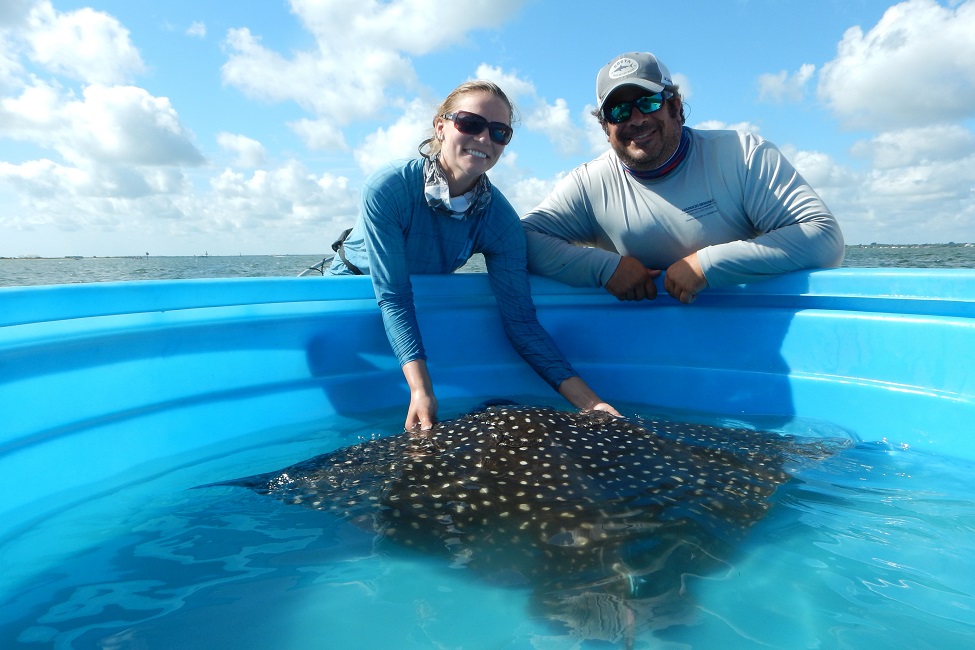 Researchers from FAU Harbor Branch and collaborators conducted the first multiyear study of large-scale movements of whitespotted eagle rays in U.S. waters using acoustic telemetry networks.
Florida Atlantic University Harbor Branch Oceanographic Institute will host the 2021 Indian River Lagoon (IRL) Symposium on Thursday, Feb. 18 and Friday, Feb. 19. "IRL Research During the Pandemic" will provide a forum to share current knowledge of the IRL and its management.
FAU Harbor Branch scientists and collaborators are the first to quantify "shell-crushing" consumption noises in a large marine predator using the whitespotted eagle ray.