MICHELE D. SERRA NEW ITALIAN CINEMA SERIES
The faculty in the Italian Studies program annually sponsors the "Michele D. Serra New Italian Cinema Series," dedicated to hosting film events and guests chosen from the new Italian cinema scene. 
The Series is named after Michele Domenico Serra (1937-2018), author of books on cinema and multicultural studies, among which "Il giro del mondo in 80 film. Il cinema dell'intercultura" (Il Castoro, 2003), "Hugo Cabret – Dal linguaggio scritto a quello cinematografico" (Comune di Venezia, 2015), "Incontro di frontiera – Cristiani e Musulmani, un possibile canto nuovo" (2015). For 24 years, he organized the "Premio Città di Venezia" with the City of Venice, inviting Third World Cinema authors and actors to showcase their work at the prestigious Venice International Film Festival. 
Michele Serra was also a long time juror at the Gallio Film Festival delle Opere Prime, a festival dedicated to first works by new Italian filmmakers, held on the scenic Asiago plateau, the third week of July. This Film Series is possible also thanks to the ongoing collaboration between Florida Atlantic University and the Gallio Film Festival.  
Matteo Fresi presented his film "Il muto di Gallura" (2021), thanks to the FAU-Italian collaboration with the Sardinia Film Commission. Click on the picture to watch the interview with Ilaria Serra.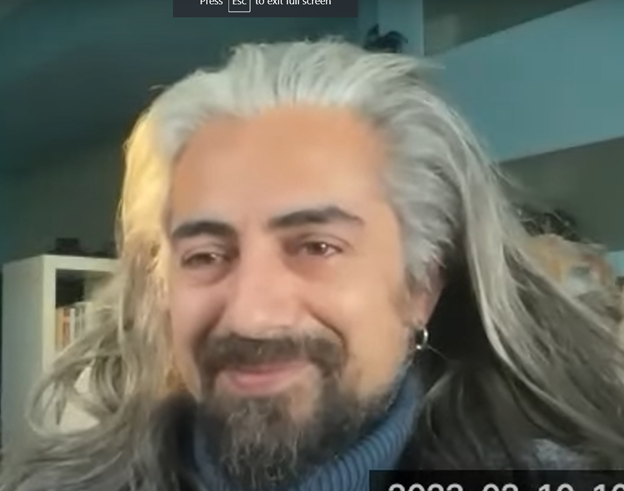 Paolo Benvenuti presented his "Puccini e la fanciulla" (2008) and the extensive historical research behind it at the VII International Symposium Italy in Transit, 2003. 
Renzo Carbonera returned to FAU in October 2022 to present his movie "Takeaway" (2022).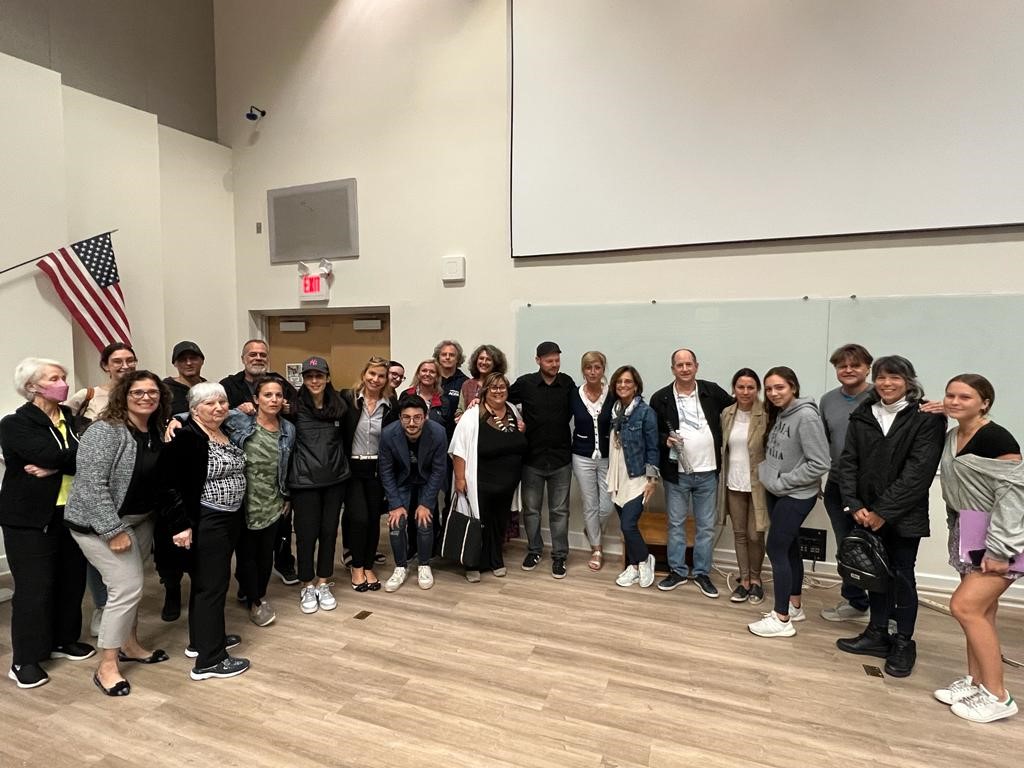 Federico Pacchioni, Sebastian Paul and Marybelle Musco Chair in Italian at Chaptman University (California) delivered the 2021 Michele Serra Lecture in Italian Cinema. Film students and Italian Studies students utilize the textbook that he co-authored with Peter Bondanella, A History of Italian Cinema (Bloomsbury Press 2017).
In March 2021, Marco Bonfanti, director of L'uomo senza gravità, presented his Tubiolo e la luna, with producer Anna Godano. Recording here. In February 2022, Marco and Anna presented their movies at Florida Atlantic University in person.
In February 2020, videographer and photographer Philippe Apatie, born in France but based in Venice, presented his short movies and his photographies of the city of Venice.
In October 2018, Andrea D'Ambrosio presented his documentary "Biutiful Cauntri" (2007). Below, the audience at the presentation, and Andrea D'Ambrosio in a group picture, between Dr. Rutheberg and Dr. Serra.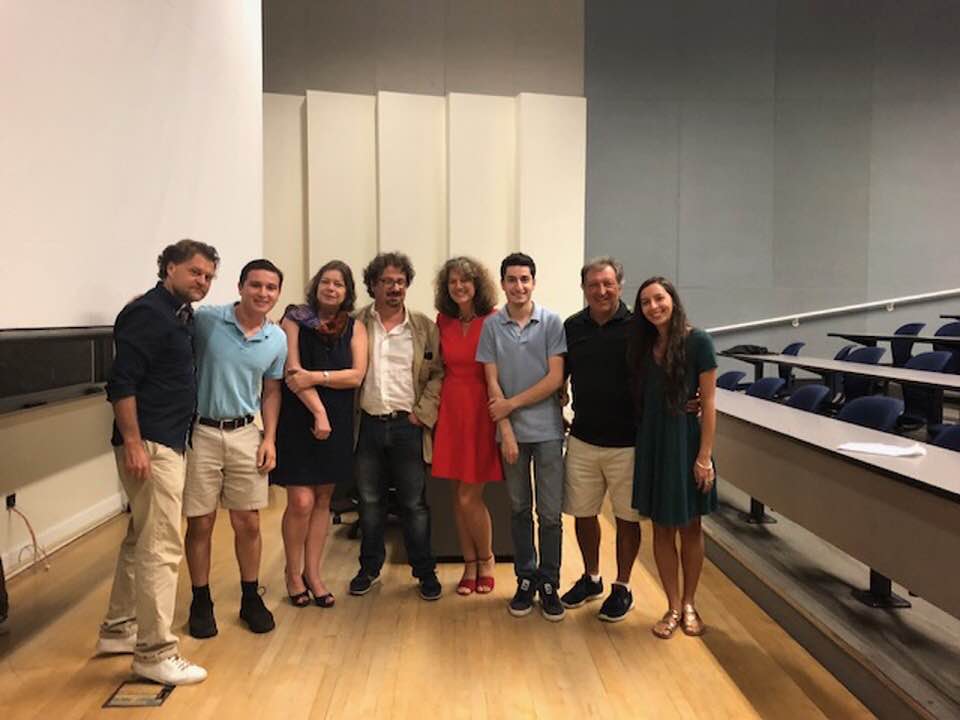 Filmmaker Renzo Carbonera and his first feature film, "Resina" (2017) at FAU in February 2019. Below, a moment of the the presentation, and the group picture with Renzo Carbonera, the fourth from the right. 
Between the years 2012 and 2017, the Series was dedicated to the memory of Pat Valenti. Invited artists included Sergio Colabona (Spring 2012), Andrea Segre (Spring 2014), Gabriele Cecconi (Spring 2015), Beppe Battiston (Spring 2016), Mirko Pincelli (Spring 2017) and Donata Carelli (Fall 2017). 
Giuseppe Battiston
Mirco Pincelli
 Andrea Segre