Dr. Evan P. Bennett
Ph.D., The College of William and Mary
Associate Professor
Areas of Expertise
United States since 1865
African American History
United States, 1763-1877
Southern History
Rural History
Modern Latin America
History of Florida
Email: ebennett@fau.edu
Office Phone: 561-297-0008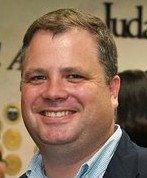 Evan Bennett is a historian of the American South whose research focuses on the intersections of rural, environmental, and labor history.  He is author of When Tobacco Was King: Families, Farm Labor,and Federal Policy in the Piedmont (University Press of Florida, 2014).  He is also co-editor of Beyond Forty Acres and a Mule: African American Landowning Families since Reconstruction (University Press of Florida, 2012).
Evan is currently pursuing two projects.  The first is a history of small crossroads of Cedar Grove, North Carolina, in order to understand the dynamics of change for black rural southerners in the twentieth century.  The second is a cultural, labor, and environmental history of the Florida Straits.
Evan teaches courses in southern history, labor history, environmental history, and Florida history.
Courses
Undergraduate Courses
United States History to 1877
The American South
Curriculum Vitae (Available upon request)