IT Expectations & Recommendations for
Flexible Work Arrangements
Supervisors must consider University IT expectations and recommendations when evaluating and approving flexible work arrangement requests for employees. Crucial considerations and concerns are detailed below. Reach out to your local IT support for additional departmental guidance.
Basic Tech Requirements
---
Hardware & Internet
Device to connect, such as a desktop computer or laptop:

Remote bundle recommendations for University use (see below)

Stable high-speed Internet access (see Internet Access below)
Computer speakers
Headset with microphone (highly recommended to reduce background noise)
Webcam
Suggested Computer Bundles for Hybrid Work
---
The equipment bundles listed below can assist departments that must make initial equipment purchases for hybrid or remote workers. These bundles allow employees to switch between their work and home office in a convenient way. These purchases can be made by your department using the Dell Punchout options in Workday.
Note: Dell links do NOT reflect FAU prices and should just be used only to review specifications.
Hybrid Bundle #1
This bundle is for new hybrid workers who do not currently have a work office setup. This bundle contains equipment for both home and work office use.
Equipment for Office Setup
24-in. Monitor Hub. This has additional ports built in, including an ethernet (wired Internet) port. You can use these ports to connect to other peripherals without the need for a separate universal dock.
Equipment for Home Setup
Choice of Laptop
For use between home and office (see below).
Hybrid Bundle #2
This bundle is for new hybrid workers who do not currently have a work office setup. This contains equipment for both home and work office use.
Equipment for Office Setup
Universal Dock provides ethernet (wired Internet) and additional USB ports and displays connections for other peripherals.
Equipment for Home Setup
Choice of Laptop
For use between home and office (see below).
Home Office ONLY Bundle
This bundle is for existing employees who may already have an office setup and just need home options.
Choice of Laptop
For use between home and office (see below).
Recommended Laptops & Other Additional Equipment
Your laptop will need HDMI and Thunderbolt USB-C ports to support dual monitors. You can also consider acquiring a wireless keyboard and mouse, as well as a mousepad, if you prefer not to utilize a laptop keyboard. A headset with microphone might help reduce background noise. The following are some recommended laptop models:
Internet Speed
---
Sufficient Internet access is required to access University resources, attend meetings with video and screensharing, or effectively present content. The minimum Internet speed that a staff or faculty member should have at home before planning to work remotely is 40 Mbps download and 5 Mbps upload. This is on the low end of Internet speeds offered by local Internet service providers.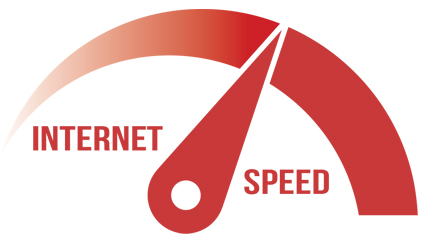 When sharing a home Internet connection with others, additional speed in excess of the minimums described above can be helpful. For example, additional download bandwidth will be beneficial if anyone in the household is downloading computer or video games or purchased music and movies. The following can act as a guide:
Each Internet user in the household: 15 Mbps download per person
Attending a Teams, Zoom, or Webex meeting: 4 Mbps download and 4 Mbps upload per concurrent meeting
These guidelines give each person enough bandwidth to stream high-quality media or download files at a reasonable speed. For example, a household with four people utilizing the Internet should have a 60 Mbps or faster Internet connection.
When traveling, hotel wireless or a cellular hotspot can be used for short-term purposes. When utilizing a cellular hotspot for attending a meeting, keep in mind the following bandwidth usage:
Attending a voice-only meeting: 135 MB per 30 minutes
Attending a video-enabled meeting: 1.2 GB per 30 minutes
Keep this usage in mind when attending meetings over a cellular connection. Many cellular hotspot plans provide limited monthly data caps, so it is important to ensure your plan provides enough usage to attend any necessary meetings.
If you want to check the speed of your Internet connection, you can use a site such as https://www.fast.com or https://www.speedtest.net.
Note: Satellite and cellular Internet connections are NOT ideal for accessing University resources or attending fully featured meetings, but they can provide some basic access, particularly for short periods of time, such as when traveling.
Remote Access to University Resources
---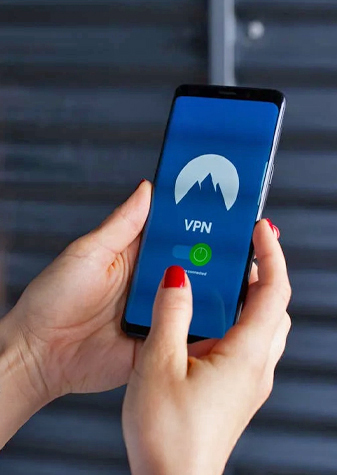 Remote access to the internal FAU network is required to work effectively. A University-provided portable computer is the preferred method for accessing University resources. Personal devices can be granted limited access to University data with supervisor approval.
Remote access to the University network requires the use of a Virtual Private Network, or VPN. The University provides this access for faculty and staff with a business-related need and supervisor approval when necessary.
Access to the FAU VPN requires an operating system that is currently supported by the manufacturer. These include Windows 10 and 11 and Mac OS 11 and 12. Mobile phones and tablets do NOT provide the necessary capabilities to perform remote work.
Access to on-campus computers is required to utilize some resources. For example, if you need to work with your Andisec network drives, you must connect to a computer on campus, such as a desktop in an office, to access those resources.
Working with University Data
---
When working from home or an alternate work location, it is important to keep University data and printouts secure. When you leave your workspace unattended, you must ensure that your workspace is locked or logged off in order to prevent access to University data by others in the household or any visitors. In addition, any printouts containing University information must be secured when unattended, such as by a locking desk drawer, locking file cabinet, or locking fire safe.
The Clean Desk and Clear Screen Policy explains the requirements to protect University data and printouts.
Additional Resources
---