OIT Leadership Team
The Office of Information Technology (OIT) leadership team includes the directors of OIT's ten administrative branches. This team meets once a month, and together they work on the strategic goals of the unit.
Jason Ball
Jason Ball provides vision, leadership, strategic planning, and coordination of information technology, media, networking, and telecommunications throughout the University's multi-campus environment. He supports these operations within OIT, develops strong managers and staff to meet strategic goals and improve customer service, participates fully with other campus leaders in advancing the University's mission, and develops and manages long-term relationships with technology vendors and partners. Mr. Ball also works with the University's chief financial officer to ensure seamless integration of administrative and emergency information systems. Mr. Ball joined FAU after serving as the Assistant Vice President and Director of Information Technology at the Florida Institute of Technology in Melbourne, where he also earned his bachelor's degree and MBA. He has more than 20 years of technology management experience in higher education.
---
Christian Block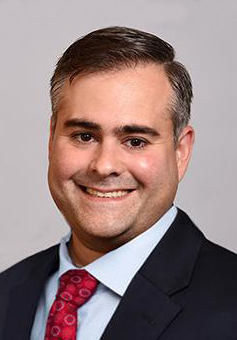 Christian Block joined OIT in November 2021 as Executive Director for the Office of the CIO. Christian has 18 years of higher education technology experience. He served as the Director of Information Services and Technology for Jacksonville University, a private, non-profit university in Jacksonville, Florida. While at Jacksonville, he assisted with the transition from a custom Enterprise Resource Planning (ERP) system to a new system manufactured by Ellucian, formerly Datatel Colleague. Christian was most recently at Broward College, where he served as the Chief Business Officer for Information Technology (IT), overseeing a $12 million budget, and supervising the offices of the Help Desk, Project Management, Enterprise Communications and Systems, Quality Assurance, and Fiscal Management. He also managed all procurement, contracting, and vendor relations for the IT Department. Christian earned his B.S. in Computer Information Systems from Jacksonville University and his M.S. in Computer Science from Nova Southeastern University.
---
Lucy Martucci
As the Director of Fiscal Management, Lucy oversees the financial component of OIT. She is responsible for budgeting, planning, developing, and implementing the business and financial auxiliary services functions of the department. She works with the CIO, the CTO, OIT directors, and other IT staff to ensure the established financial budgetary goals and objectives are communicated and attained. Lucy leads a team that is responsible for all telecommunications billing across the University. Her team also provides services such as data and statistical analysis on phone and usage charges, work order requests, budget approvals for billing, vendor accounts receivable, and accounts payable. Lucy has over 30 years of financial and budget experience in higher education. She joined FAU and the OIT team in 2016 after relocating from Rochester, New York.
---
Ying Liu, Ph.D.
Ying Liu, Ph.D., manages the development, enhancement, and maintenance of information resource data to support decision making, planning, and reporting for the entire University community. He leads the Office of Institutional Effectiveness & Analysis (IEA) and supports University executives, campus administrators, and campus committees with research, planning, and analysis for evidence-based decision making and policy formation. Prior to joining FAU in March of 2018, Dr. Liu was the Director of Institutional Research at the University of Toledo. He has also worked at the University of Pittsburgh, the University of Toronto, and McMaster University. Dr. Liu earned his Ph.D. in psychology from Beijing Normal University in China and his master's degree in statistics from the University of Pittsburgh. Dr. Liu's research has focused on measuring student outcomes with advanced statistical models, as well as the cognitive processes involved in learning.
---
James Cooley
James Cooley is the Director of Information Security within OIT and the University's Chief Information Security Officer (CISO). James joined FAU in 2010 with background experience in enterprise servers and applications, network operations and management, and information security. James has his bachelor's degree in computer science and his MBA from the Florida Institute of Technology. His team is responsible for overseeing the protection of University digital assets, including University data, University networks, and University technology systems, while ensuring compliance with appropriate standards and regulations and balancing the operational objectives of the University.
---
Kenneth Rothhaar
Ken Rothhaar is the Director of Networking and Telecommunications within OIT. Ken is a graduate of The Georgia Institute of Technology. He has over 20 years of IT experience, with 15 years focused on networking and telecommunications at FAU. Ken manages the core networking and telecommunications departments and oversees the implementation of communication infrastructure projects across all FAU campuses. Ken's primary focus is delivering core networking and telecommunications services to the University as well as planning and implementing new services for the next generation of connected devices.
---
Alberto Fernández, Ph.D.
As Director of Partner Campuses Technology Services (Broward Technology Services and Northern Technology Services), Dr. Fernández is responsible for evaluating, planning, developing, and implementing technology resources and services in support of administrative and academic clients at the FAU Davie, Fort Lauderdale, Jupiter, and Dania Beach campuses. Prior to his appointment at FAU, he served as Director of Web Strategy at Lynn University, where he was responsible for the overall structure of the University's Web presence. Dr. Fernández also served as Assistant Dean of Information Technology, Director of Instructional Computing Services, and Activity Director of a U.S. Department of Education Title III Grant at Barry University. He holds bachelor's degrees in computer science and mathematics, an MBA in finance, and an Ed.S. in computing technology from Barry University. He also earned a second Ed.S. and a doctorate (Ph.D.) in computing technology in education from Nova Southeastern University College of Engineering and Computing.
---
Joanne Julia
As Director of Instructional Technologies, Joanne oversees daily administration and operations of the audiovisual services, classroom systems, computer labs, learning management systems, faculty training, and video services teams. These teams provide exceptional software and hardware support for all FAU faculty, staff and students in their everyday coursework and studies. As OIT's primary contact for Educational Broadband Spectrum, Joanne represents FAU on NEBSA's Board of Directors. She has worked in numerous capacities in OIT over the past 25 years. She was a founding staff member of FAU's MacArthur Campus in Jupiter, where she is also a dedicated member of the Huckshorn Arboretum Committee. A native New Englander, Joanne worked in the greater Boston area for Electronic Data Systems, Computer Information Systems, and Digital Equipment Corporation before moving to Florida. She has her bachelor's degree in MIS from the University of Massachusetts Boston and her master's in public administration from FAU.
---
Wendy Wong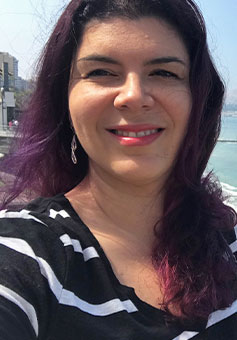 As the Director of Enterprise Support & Client Engagement, Wendy is responsible for overseeing centralized support, including the University Help Desk and desktop support and configuration. Wendy also oversees major client-facing applications and communications that impact the user experience, such as the University CRM, account provisioning process, onboarding and advising platforms, as well as the University portal and mobile platforms. Wendy is a proud FAU alumnus with over 20 years of technology experience in higher education. She joined FAU in 2002 as a web developer. She has a Lean Six Sigma Green Belt certification and is a Salesforce Certified Administrator (SCA). Wendy serves as project manager for highly visible/strategic projects and represents OIT on numerous University committees.
---