Software Licensing & Support
The Office of Information Technology (OIT) provides software licensing, distribution, and management services for different software applications. Some of these software licenses enable faculty, staff, or students to use the software at no cost, either at the University or from their homes. Other licenses limit who is eligible to use the software or charge a fee.
Software for Faculty & Staff
---
Note: Students can take advantage of the agreement that the University made with JourneyEd to obtain software discounts. Click on the option below.
FAU-OWNED COMPUTERS
OIT has made different agreements with various vendors to provide discounted licenses to FAU-owned computers. Some software options are more restrictive than others. Click below to place an order or to view product and pricing information:
https://softlic.fau.edu
PERSONAL/HOME USE
OIT has partnered with a company called JourneyEd to provide various discounted software, hardware and other educational items for faculty and staff to purchase for personal use on their own computer.This software is not for FAU-owned computers.
JourneyEd
Microsoft Advantage
---
FAU is now participating in the Microsoft Advantage program, which provides the latest full versions of Microsoft Office to all student, faculty and staff members free of charge. Office 365 includes the latest version of Word, Excel, Lync, PowerPoint, OneNote, Publisher and more. As long as you are an FAU student, faculty member, or staff member, you'll be able to use this software for free on your personal computers/devices.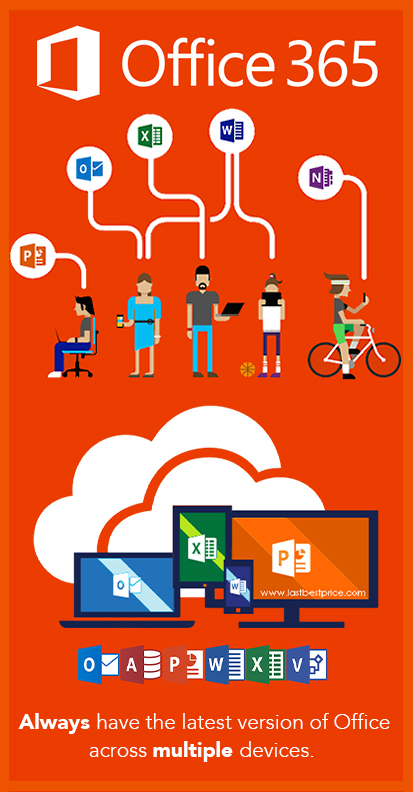 Install on your personal devices. Up to 5 compatible PCs and Macs, plus 5 tablets (including iPad).
Use with OneDrive for automatic device syncing.
1 TB of storage through your OneDrive.
Gain valuable skills on one of the world's most popular productivity softwares.
What to Know Before You Install Office 365
To access and activate your Office 365 subscription use your FAUNetID and password.
Office 365 will be deactivated once you leave FAU. This includes OneDrive access.
OneDrive is only available while you maintain an active student or employee status.
To install office you will need to be logged into the computer as an administrator.
Download iPhone/iPad/Tablets/smartphones from the App store and activate with FAU email and password. The Apps will maintain the ability to read documents after your FAU activation expires.
Follow These Simple Steps To Get Your Office 365
Visit portal.office.com.
Click through to download.
Sign in with your FAU account and FAU password.
(NOTE: FAU account must be entered as FAUNetID@fau.edu).
On the download site, select your language and click install.
Installation Instruction
When installing the software (or on first-run registration for Macintosh users), select the option to connect to an existing Office 365 subscription using your FAU address and sign in with an "Organizational Account" when prompted.
If you already have a copy of Office installed on your computer we recommend uninstalling any older versions before installing the new version.
Other Software Applications
---
Mathematica
FAU has a site license for Mathematica. This means that Mathematica software can be installed on all University-owned faculty or staff computers, faculty and staff personally owned computers, and student-owned computers. Additionally, Mathematica can be installed in laboratory workstations on any FAU campus.
Mathematica offers an interactive classroom experience that helps students explore and grasp concepts. It also gives faculty the tools they need to easily create supporting course materials, assignments, and presentations.
Virtual Apps
Students, faculty, and staff can obtain secure instant access 24/7, on demand, to a library of popular software for any device, including smartphones, tablets, PCs and Macs anywhere in the world with an Internet connection. Virtual Apps allows anyone with an FAU username/password to log in to a Web-based system to access these software packages. This access gives FAU students, faculty, and staff the flexibility of using the software on campus, at home, or even while studying abroad.