Partner Campuses Technology Services Departments
The OIT's Partner Campuses Technology Services unit is divided into two departments: Broward Technology Services (BTS) and Northern Technology Services (NTS). Each of these departments has a similar internal organization/structure, which is comprised of 4 areas that serve the academic, research, learning and teaching needs of the different FAU constituencies (students, faculty, and staff) at the different FAU campuses (Davie, Fort Lauderdale, Jupiter, and Dania Beach). Those areas are:
Consulting Services
---
Both, BTS and NTS offer consultation services on technology needs to all the different departments at the partner campuses. We provide a central point-of-contact for pre-purchasing consultation, and recommendations for all desktop computing purchases, as well as related hardware and software purchases. Furthermore, we can work with constituents to find alternative technology solutions to their problems. In summary, we can provide:
Acquisition assistance
FAU on-site licensed software
Academic pricing for hardware and software
Technology research for your computing needs
How can I get a great price?
Our department maintains a list of academic prices for different hardware, software, and other technology types of equipment. Our consulting staff can also research and negotiate prices, as well as academic discounts, on our constituents' behalf.
How can we help you with your technology research?
Our Consulting Services staff works with faculty to test and recommend the most effective use of computer technology in instructional and working environments. In the case of special or unique computing requirements, BTS and NTS assists constituents to identify, test, and select the best technology solutions.
Technical & Desktop Support Services
---
BTS and NTS provides a centralized in-house maintenace and support for all desktop computing needs at the FAU partner campuses. Many of our technicians hold the MCSE, Apple, and the A+ certifications. These certifications, especially the vendor neutral A+, confirms the ability of our technicians to perform tasks such as installation, configuration, diagnosing, preventive maintenance, and basic networking. Overall, we provide:
Equipment troubleshooting and repair
Comprehensive desktop support
General hardware and software maintenance
System integration
New and upgrade equipment set-ups, configurations, and installations
Migration and backup data
Network Services
---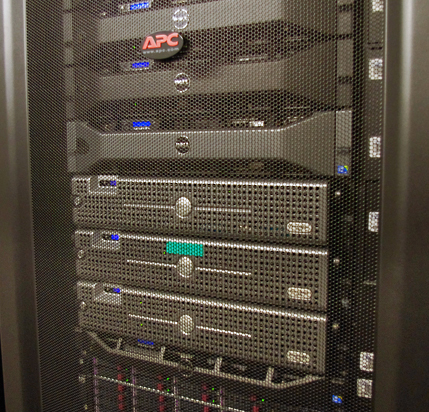 The Office of Informaton Technology (OIT) manages a reliable, and secure infrastructure of network systems and services in support of FAU's mission. In conjunction with OIT's Network department in the Boca Raton campus, Broward Technology Services (BTS) help supports the Broward campuses segment of the FAU backbone, while Northern Technology Services (NTS) helps support the Jupiter campus segment of the FAU backbone, both of which are a critical University resource providing data communication to constituents' desktops and laptops.
All the buildings in the partner campuses (Davie, Fort Lauderdale, Jupiter, and Dania Beach) are equipped with high-speed Cisco switches that can provide up to 1 GB service to your desktop. Furthermore, all campuses are equipped with wireless access points throughout all common and instructional areas.
The systems and network team also maintains and supports more than 35 servers that provide data communication among campuses, access to network applications, shared drives, printing services, and storage space. We also maintain college and departmental servers. In summary, we provide:
FAU Network Connections
Servers
Wireless
File Storage Space
File Sharing
Server Support
Daily Monitoring and Back-ups
Preventive Maintenance
Phones
Learning Resources & Audiovisual Services
---
Learning Resources is in charge of providing a wide range of audiovisual services at the partner campuses. These services are specifically geared towards the support of the University's academic needs.
Besides supporting the academic needs of each of the partner campuses, we are also responsible for providing audiovisual support to different University events, including large-venue sound, videoconferencing events; live video streaming; as well as video/audio recording and editing production.
Learning Resources' audiovisual services provide high quality presentation equipment, and professional media production assistance to support the academic and extended activities of the University community. A sampling of our services includes maintenance and support of:
Electronic classrooms
Video conferencing facilities
Conference rooms
PA/Audio systems
Mobile computer carts
Projection systems
Webcasting equipment
Video/audio and editing equipment
Televisions/Blu Ray
Digital cameras
Learning Resources also provides onsite specialists, video production assistance and duplication, and event support.