OIT Organizational Charts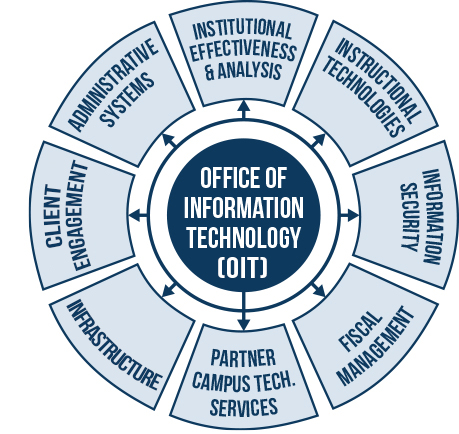 The Office of Information Technology (OIT) is led by the Associate Provost and Chief Information Officer, Jason Ball.
OIT is the University's central technology provider, supporting voice, network, and computing systems for Florida Atlantic University (FAU).
As an integral part of FAU, OIT is committed to supporting FAU's mission through innovative uses of technology across all campuses.