AIAS Pumpkin Carving Contest Fall 2015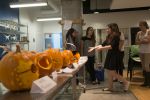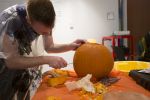 In the spirit of Halloween, students from the AIAS put their creative skills to work at the 2015 Pumpkin Carving Contest.  Thank you to those who participated in this fun event and congratulations to the winners: Team Owl Witch!
---
Design 7 Students Visit Chicago 2015




A small group of students who are enrolled in Emmanouil Vermisso's Design 7 studio took a trip to Chicago the weekend of October 16-18. This studio will be presenting a perspective museum located between the Marina Towers as a part of this course's curriculum.
---
AIAS Visits Sarasota


Members from the AIAS attended Sarasota Mod Weekend on November 6-8. The Sarasota Architectural Foundation hosted several lectures and tours of local Modern Architecture at this event.
---
AIAS of FAU Attends South Quad in New Orleans 2015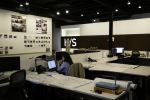 AIAS members from FAU attended South Quad Bounce, hosted by AIAS Tulane University in New Orleans. The conference engaged students in tours of architecture around the city, workshops at the school of architecture, and encouraged networking through daily social events. South Quad was held on March 12-15.
---
AIAS Visits [Strang] Architecture in Miami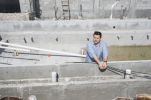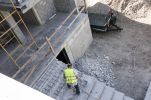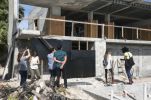 Members of the AIAS at FAU attended a firm crawl at Strang Architecture on January 2, 2015. AIAS would like to thank Max Strang for a tour of the office, as well as an informative site visit!
---
Structures 3 Site Visit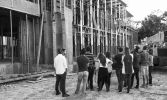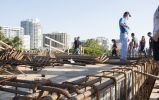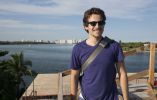 Adjunct Professor Rogers took his Structures 3 class to a site he is currently working on. The students got a look at material assembly and the construction process.
---
Design 6 Savannah Trip Spring 2014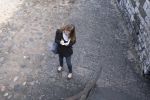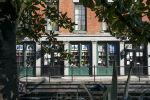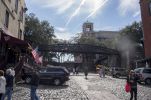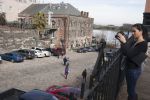 As a part of the Design 6 Curriculum, students from each Design 6 studio took a trip to Savannah, Georgia to get a first-hand look at their sites for the semester. The weekend-long tour of the city included visits to the SCAD Museum of Art and Fort Pulaski. Leading the trip were studio instructors including: Jean Caldieron, Deirdre Hardy, Mikael Kaul, and Keith Van de Riet.