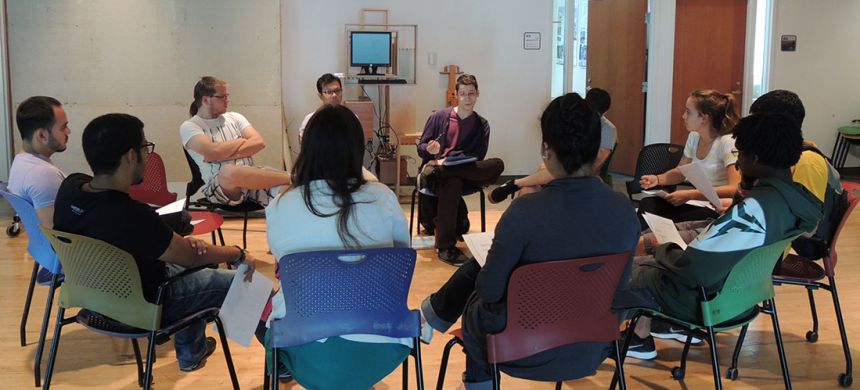 National Organization of Minority Architecture Students (NOMAS)
As The National Organization of Minority Architecture Students at FAU our goal is to promote excellence in architectural education, training, and practice while fighting against the discrimination of  minorities. Being a source of inspiration for the youth and helping the community by creating a recreational and safe environment is our motivating force to promote and have an impact with our culture and knowledge.
American Institute of Architecture Students (AIAS)
The American Institute of Architecture Students chapter at FAU is a student organization geared towards enhancing the architectural education of its members within the School of Architecture program by providing social, networking, mentoring, and community involvement opportunities. The AIAS offers workshops providing basic instruction on computer programs to assist students with their coursework. Additionally, the AIAS will be providing opportunities for members to engage in peer critiques on verbal, written, and graphic communication. AIAS at FAU also organizes fundraisers and networking events for students, as well as day trips to destinations of notable interest such as Art Basel in Miami.
Tau Sigma Delta 
Tau Sigma Delta is a national Honor Society in Architecture and Allied Arts. It is open to students of the accredited programs in architecture, landscape architecture, and allied arts at all American colleges and universities. Founded in 1913, it celebrates excellence in scholarship and awards outstanding students in the field, who are inaugurated as lifetime members. The Theta Alpha Chapter at FAU was initiated in November 2012 and currently has twenty members.
School of Architecture Student Advisory Council
The Student Advisory Council brings together student representatives from all course levels in the School of Architecture. Its primary purpose is to act as a liaison among students, faculty and administration. The Student Advisory Council assists in addressing student concerns, participates in the organization and development of school projects and policies and aids in communicating school wide projects and policies to the student body.