Whether you are just getting started on your journey toward a Ph.D. degree or are ready to apply , we're glad you're here. The FAU School of Public Administration is proud to offer a highly-competitive Ph.D. program that gives students a well-mentored, research-rich experience. Our doctoral degree offers concentrations in: 
Organizational Studies
Public Administration Theory
Public Budgeting and Financial Administration
Public Policy Studies
Are you interested in the FAU Ph.D. in Public Administration?
Our Ph.D. degree can accommodate a broad array of career goals and options, but the core curriculum is primarily designed for students pursuing careers in research, university teaching, and consultation. If you have a particular concentration you wish to pursue, our Advising Team will help you design a tailored program better suited to your academic goals.
Karen Sweeting, Ph.D. Graduate
"I graduated from the Ph.D. program in December 2020 and accepted a position as Assistant Professor of Public Administration at the University of Rhode Island in February 2021.
The Ph.D. program is rigorous! I was fortunate enough to have great mentors and faculty to help me navigate the terrain of courses and requirements. I found the professors to be highly invested in academic achievement by encouraging Ph.D. students to teach, research, present at conferences, and engage in service. The faculty is driven to equip students with the tools to succeed through structured courses that are concise, cogent, and well-grounded.  From theory to practice, the faculty provided me with the tools to be competitive in the field."
How to Apply
---
Please view the graduate school application page here and please contact the Ph.D. Program Coordinator Dr. Arthur Sementelli at (561) 297-2330 or sementel@fau.edu. For more information.
"The School of Public Administration provides its doctoral students with the theoretical foundations and the analytical skills to pursue rigorous and innovative research projects. Perhaps most importantly, the faculty members encourage us to hone our scholarship through academic presentations and publications. As a result, graduates of the program are highly competitive in the job market, with most of my peers landing excellent positions at research universities and public agencies all over the country."
– James Capp, Ph.D. graduate


Frequently Asked Questions
---
What is the application deadline?
February 15 for Fall terms (April 8 for late admission) and August 15 for Spring terms (November 8 for late admission).
Does FAU accept transfer credits?
Yes, but it is highly dependent on the pertinence of the credits to the FAU Ph.D. program. Credit transfers should occur at the time of admission, and there is a limit of six semester credits total. Additionally, transfer credit must be 1) a minimum of a "B", or a 3.0 in a 4.0 grading system, and 2) unaffiliated with correspondence or extension work.
What about credit duplication?
Credit used toward another degree cannot be counted toward the Ph.D. degree.
What about credit duplication?
Credit used toward another degree cannot be counted toward the Ph.D. degree.
How many credits are needed to graduate with a Ph.D. in Public Administration from FAU?
45 instructional credits and 18 dissertation research credits. View past dissertation titles here

.

What type of exams must be passed in order to graduate with a Ph.D. in Public Administration?
Candidates must pass exams in three of the five concentration areas, as well as Epistemology and Methods.
What type of coursework do Ph.D. students engage in outside of the classroom?
Candidates are expected to participate in professional practica and colloquia, as well as attend dissertation defenses and conferences. They are also expected to participate in collegial activities.
Are financial stipends available for qualifying students?
Yes. Competitive stipends are available at

$22,400 to $26,900

plus 80% - 100% tuition reimbursement
How long does it typically take to graduate?
It really varies by student, but the program can be completed in as few as four years. We do require that all Ph.D. coursework be completed within a seven-consecutive-year period after initial registration in the graduate program.
What type of careers do Public Administration Ph.D. graduates typically obtain?
Our students have an excellent placement record in faculty, research, and executive positions upon graduation. If you have additional questions, please let us know.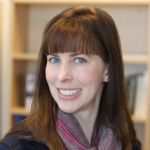 "I could not have imagined completing a terminal degree at any other institution than FAU. The small class sizes, dedicated faculty, and mentorship opportunities have provided a beneficial environment for academic training and competitive placement in careers upon graduation."
– Anne K. Fennimore, Ph.D. graduate
We're Here to Help
---
For any questions regarding the Ph.D. in Public Administration, please contact the Program Coordinator  Dr. Arthur Sementelli at (561) 297-2330.