Alumni Spotlight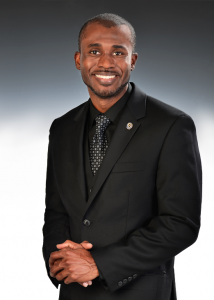 William T. Jackson
William T. Jackson received his Bachelor of Arts in Political Science and Economics from Florida State University. He earned his Masters in Public Administration from Florida Atlantic University.
William served in many roles over 12 and a half years with the Urban League of Broward County. As the Community Justice Division Manager for the Urban League, he led and managed diversion and intervention programs for the youth in Broward County. In addition to his work with the Urban League, William served on and with many associations that deal with at-risk populations in the community.
William is currently completing the Ph.D. program in the School of International and Public Affairs at Florida International University. He is a Graduate Research Assistant at the FIU Metropolitan Center. William is committed to serving individuals, families and communities that have limited access to opportunity and are in need of a second chance. One of William's favorite quotes is, "Life is worth living when one has the opportunity of giving."
If you would like to learn more about William T. Jackson, you can read his and other FAU School of Public Administration alumni complete biographies on the Profile page.