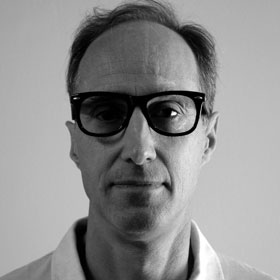 John Sandell 
                                        ASSOCIATE PROFESSOR 
                                        School of Architecture
                                        jsandel1@fau.edu
                                        (954) 762-5066
                                        Curriculum Vitae
John Sandell is an Associate Professor in the School of Architecture and teaches in the areas of design and theory. His general area of research encompasses the interaction of natural, human and built domains in site-specific situations. Particular emphasis is given to phenomena that draw out hidden properties and create conceptual shifts that inform and shape the design project. His research and studio pedagogy investigate topics such as city allusions and the theater; human fragility and the abandonment of place; metaphor's role in revealing unforeseen perspectives in visual work; projecting retreat and adaptation: new urban morphologies for the design of South Florida's future environments.
As a licensed architect in Italy, John's practice is committed to research through design. Prior to opening his practice, he worked for architects and designers including Ettore Sottsass Jr. (Milan), Charles Pfister, (San Francisco), Robert Obrist (St. Moritz), and Aldo Rossi, (Milan). The above work environments enhanced his background of diverse design philosophies, project types, and scalar relationships from industrial design, furniture and interiors, to mixed-use, institutional, and transportation centers for European cities.
His projects and built works range from furniture and residences to pedestrian streets and urban spaces. He has collaborated on many prize-winning mixed-use, institutional, and urban design projects in Switzerland and Italy, and completed single-family residential projects in Italy, Texas, Florida, and Oregon. His work has been exhibited and published nationally and internationally, including the Venice Biennial, and has recently won several Florida State design awards from the American Institute of Architects.
John received his Bachelor of Science in Architecture from California Polytechnic State University, San Luis Obispo, his Masters of Architecture from the Cranbrook Academy of Art, and a Laurea from the Polytechnic of Milan. He has taught at the Istituto Europeo di Design in Milan, Portland State University, Department of Architecture, the University of Oregon, Graduate School of Design in Portland, and at California State University, Florence, Italy. In summer, he heads the School of Architecture's study abroad program in Venice, Italy.