SoA Lecture Series: Daniel Adams 
Watch lecture on YouTube .
Join SoA Faculty and Students for a lecture by Daniel Adams. Adams will be speaking on Tuesday, April 06, 2021 at 12:00pm.
T[EC]HN[OLOGY]
Daniel Adams is a founding partner, along with Marie Law Adams, of Landing Studio in Somerville MA, where they focus on designing the intersection of infrastructural and industrial environemnts and the urban public realm. This work has resulted in awarded designs of salt dock-public parks, a department of public works-public park, under-highway-public spaces, saltdock-theater, a salt dock-COVID food hub, as well as installations, buildings, events, and operations and maintenance agreements. Dan is the Director of the School of Architecture at Northeastern University in Boston. He is a graduate of Harvard University and University of Michigan.
SoA Lecture Series: Patrik Schumacher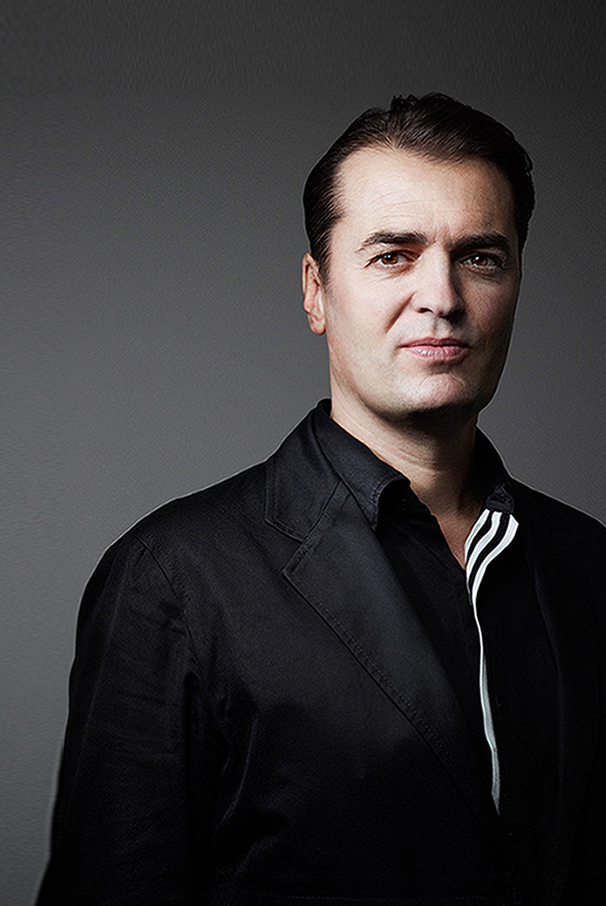 Watch lecture on YouTube .
Join SoA Faculty and Students for a lecture by Patrik Schumacher.  Patrik will be speaking on Tuesday, March 16, 2021 at 12:00pm.
FORMAL RESEARCH AND THE AVANT-GARDE
Patrik Schumacher is the Principal of Zaha Hadid Architects and founding director at the AA Design Research Lab. He joined Zaha Hadid in 1988 and has since been the co-author of many key projects, a.o. MAXXI – the National Italian Museum for Art and Architecture of the 21st century in Rome, Seoul's Dong Daemon Design Centre, and the bid-winning design for Tokyo's Olympic stadium for 2020. In 2010, he won the Royal Institute of British Architects' Stirling Prize for excellence in architecture.
SoA Lecture Series: Antoine Picon 
Watch lecture on YouTube .
Join SoA Faculty and Students for a lecture by Antoine Picon.  Picon will be speaking on Thursday, March 04, 2021 at 12:00pm.
WHAT ABOUT HUMANS? AI AND THE FUTURE OF DESIGN
Antoine Picon is the G. Ware Travelstead Professor of the History of Architecture and Technology and Director of Research at the Harvard Graduate School of Design. Trained as an engineer, architect, and historian, Picon works on the history of architectural and urban technologies from the eighteenth century to the present, on which he has published extensively.
With La Ville territoire des cyborgs (1998), Picon began to investigate the changes brought to cities and architecture by the development of digital tools and digital culture. Several of his recent books are dealing extensively with this question. Antoine Picon's latest book, The Materiality of Architecture (2021) is an ambitious attempt to interpret architectural evolution in relation to the changing experience of the tangible world the successive social constructions of the human. It replaces the digital in architecture within a more global theoretical and historical frame.
Since 2013, Picon is the Director of the Le Corbusier Foundation, the organization dedicated to stewardship of the artist's residences, conservation of his architectural work, and support for exhibitions and research on the towering 20th century figure.
.
SoA Lecture Series: Wolf D. Prix
Watch lecture on YouTube .
Join SoA Faculty and Students for a lecture by Wolf D. Prix. Wolf Prix will be speaking on Tuesday, February 23, 2021 at 12:00pm.
THE PROJECT HIMMELB(L)AU
The projects of Coop Himmelb(l)au in 4 minutes. The illustration of the philosophy and the design methods which led to projects such as BMW-Welt, Dalian Conference Center, European Central Bank, Musee des Confluence and other recent projects. 
Next step: Deep Himmelb(l)au.
Pictures, renderings, animation and movies. Music!
SoA Lecture Series: Christoph Reinhart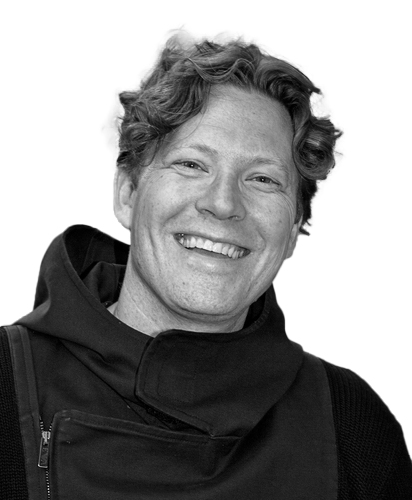 Watch lecture on YouTube .
Join SoA Faculty and Students for a lecture by Christoph Reinhart.  Reinhart will be speaking on Tuesday, February 4, 2021 at 6:00pm.
Christoph Reinhart is a building scientist and architectural educator working in the field of sustainable building design and environmental modeling. At MIT, he is the Director of the Building Technology Program and head of the Sustainble Design Lab (SDL), an inter-disciplinary group with a grounding in architecture that develops design workflows, planning tools and metrics to evaluate the environmental performance of buildings and neighborhoods. He is also a managing member at Solemma, a technology company and Harvard University spinoff as well as Strategic Development Advisor for ampdwell, a solar mapping company and MIT spinoff. Products originating from SDL and Solemma – such as ClimateStudio, DIVA, DAYSIM, UMI and ALFA – are used in practice and education in over 90 countries. Christoph has authored over 140 peer-reviewed scientific articles including two textbooks on daylighting and seven book chapters. His work has been recognized with various awards among them a Fraunhofer Bessel Prize by the Alexander von Humboldt Foundation (2018), the IBPSA-USA Distinguished Achievement Award (2016), a Star of Building in Science award by Buildings4Change magazine (2013) and seven best paper awards. Christoph is a physicist by training and holds a doctorate in architecture from the Technical University of Karlsruhe.
PATHWAYS TOWARDS A NET ZERO GLOBAL BUILDING STOCK
Current global warming hovers at 0.8oC and has already led to politically destabilizing droughts, heartbreaking human migration due to sea-level rise and irreversible devastation of biodiversity. It we want to avert even greater tragedy, we need to keep global temperature rise below 1.5oC, an ambition which translates into a carbon budget for all of humanity of 580GtCO2e until 2050. At that point we will need to have transitioned to a carbon neutral economy. What may have sounded like a fantasy just a decade ago, is becoming today's societal imperative.
How can we get there? To realize carbon neutrality, we will need to decarbonize the electric grid via expanded use of renewables and better energy storage facilities while at the same time electrifying the transportation, industry and building sectors. A complicating factor for buildings is that the global building stock is projected to double by 2050 due to a rising global population and improved standards of living. Given these constraints, we need to increase the retrofitting rate of the building stock from 1% to 5% and develop carbon neutral design solutions for all building types by 2030. In summary, we cannot afford to design a single building that is not net zero ready.
These are the facts. How will architectural educators and the profession at large deal with these new realities? In this lecture I will describe new simulation-based teaching approaches to prepare architecture students to  become agents of change for a carbon neutral building sector. I will further describe our close collaboration with 14 leading Architecture Engineering and Construction  (AEC) firms to develop impactful environmental performance analysis tools that architects can use today. In closing, I will show how these method scale to whole cities, helping municipalities to develop carbon reduction strategies for their local building stock from Singapore and Kuwait to Lisbon, Dublin, Montreal and Boston.
SoA Lecture Series: Ulrich Mueller
Join SoA Faculty and Students for a lecture by Ulrich Mueller.  Mueller will be speaking on Tuesday, March 25, 2014 at 5:00pm at FAU's downtown Fort Lauderdale Campus in the MetroLAB at 220 SE Second Avenue.
Exhibitions on contemporary architecture today are an integral part of communication between architects and the public, especially in German-speaking countries. On the one hand, architects want to present their work to a broader audience. On the other, the general public has a great need for information about architecture. Last but not least, exhibitions serve as a means for intellectual positioning within the architectural scene. (For a successful architect, exhibitions are, along with publications and a professorship, an important indicator of his or her intellectual influence.)
Just a couple of years ago, architectural exhibitions were solely documentary. Meanwhile, the format has developed into its own form of installation art, existing alongside and emancipated from the architect's work. The question arises, how architecture—per se unable to be exhibited—can be translated into the small and temporary format of a gallery or a museum. Drawings, models and photographs can document a building, but the central elements of architecture—masses, space and materials—cannot simply be scaled down or copied. For this reason, these properties must be "translated" for an exhibition. Therefore, many architects develop spatial interventions or use crossmedia, transforming exhibition spaces into associative ones in which architectural thinking and experiences become possible without the physical presence of real architecture. This development will be explained through examples from our own exhibition program and international ones.

Click here to view Ulrich Mueller's website
SoA Lecture Series: Fabiola Lopez-Duran, Ph.D.

Join SoA Faculty and Students for a lecture by Fabiola Lopez-Duran, faculty member at Rice University. Lopez-Duran will be speaking on Tuesday, February 11th at 1:30pm at FAU's downtown Fort Lauderdale Campus in the MetroLAB at 220 SE Second Avenue.
Adopting a transnational and interdisciplinary perspective, Fabiola López-Durán's research and teaching focuses on the history and theory of modern and contemporary European and Latin American art and architecture. Her forthcoming book, Eugenics in the Garden: Architecture, Medicine and Landscape from France to Latin America in the Early Twentieth Century , investigates a particular strain of eugenics that, at the turn of the twentieth century, moved from the realms of medicine and law to design, architecture, and urban planning—becoming a critical instrument in the crafting of modernity. Her work analyzes the cross-pollination of ideas and mediums—science, politics and aesthetics—that informed the process of modernization on both sides of the Atlantic, with an emphasis on Latin America.
López-Durán earned her Ph.D in the History, Theory, and Criticism of Architecture and Art from MIT. Prior to joining the Rice University faculty, she was the 2009-2011 Mellon Postdoctoral Fellow in the Humanities at the Department of History of Art at UC Berkeley. Her awards include predoctoral fellowships from the Woodrow Wilson National Fellowship Foundation, Dedalus Foundation, CLIR, Harvard Center for European Studies, Camargo Foundation, Samuel H. Kress Foundation and the Fulbright Program. Her work has been published in Europe, Asia, South America and the United States.
---
SOA Lecture Series: Eric R. Keune, AIA, LEED A.P.
Join SoA Faculty and Students for a lecture by Eric R. Keune, Chicago Office Director of Skidmore, Owings & Merrill. Keune will be speaking on Thursday, January 30th at 4pm at FAU's downtown Fort Lauderdale Campus in the MetroLAB at 220 SE Second Avenue. 
Both an architect and a historian of architecture, Eric Keune brings a deeply rooted understanding of the relationship of a building to both the physical and temporal environments, in support of the notion that poetry resides in even the most pragmatic of buildings – it need only be discovered. Eric recognizes that, in order for a design to be successful, it must be rooted in and transcendent of its own epoch. Working within the modernist idiom, his design work is guided by fundamental principles: integration of architecture and landscape, exploration of the dialogue between programmatic and structural expression, and the careful manipulation of light and shadow.
Since joining SOM in 1998 Eric's work has included the Jinling Tower, which was exhibited in the Venice Biennale, two projects for Kia Motors in Irvine, CA – the North American Headquarters and a new Design Center, which received a 2008 design award from the AIA, and the award-winning Cathedral of Christ the Light in Oakland. Eric was the Senior Designer of the recently completed U.S. Embassy in Beijing, the second-largest embassy constructed by the United States, and has continued this work for the State Department for both a new U.S. Consulate in Guangzhou, as well as a new addition to the Embassy in Beijing. Mr. Keune has held a variety of teaching positions, and is involved in ongoing historical research. He is the author of the 2006 monograph Paffard Keatinge-Clay: Modern Architect(ure)/Modern Master(s) and curated a traveling exhibition of the same name. His work has been published nationally and internationally.