Jean Martin Caldieron, Ph.D.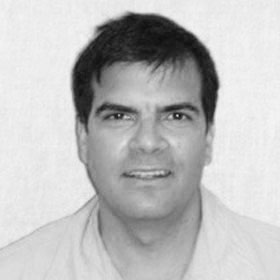 Jean Martin Caldieron, Ph.D.
Associate Professor
School of Architecture
Florida Atlantic University
111 East Las Olas Boulevard, HEC 812
Fort Lauderdale, FL 33301
(954) 762-5643
Jean Martin Caldieron joined the faculty in 2007. He received his Ph.D. in Engineering from Tohoku University in Japan. His dissertation was on the self-improvement of unauthorized settlements. He previously studied Earth Architecture at the Ecole D'Architecture de Grenoble (France), where he specialized in sustainable construction using raw earth as a building material.  He received his Architect Diploma at Simon Bolivar University (Caracas, Venezuela) and worked in several firms prior to establishing his own practice in Venezuela where he designed residential and urban projects.
He also practiced for three years as an architect in Japan, and he has been involved in several projects around the world. He previously taught and conducted research at the Simon Bolivar University, Tohoku University, and St. Petersburg College.
His research interests are: integration of structures with architectural design education, up-grading of self-built urban settlements, shanty town dynamics, and open buildings structures. Dr. Caldieron is fluent in six languages. He is a passionate traveler who has been researching, lecturing, and traveling in more than 100 countries. One of his goals is to pass on this passion to his students.