Professional Development Advisory Board
Phoenix Adams, DSW, LCSW
Vice President of the Florida Continuum
Caron Treatment Centers
Making use of 30 years of business experience and 12 years of clinical experience, he shapes the direction of the programs, supervises administrative and clinical staff, oversees administrative functions such as budgeting and operations, serves as a liaison to admissions, and talks with patients, family members, referents, and others about the program. He also speaks publicly to a range of audiences about current clinical topics related to behavioral health and substance use disorder treatment. Phoenix received a Doctorate of Social Work degree in May 2019. He has a master's degree in social work from Florida Atlantic University where he also got a bachelor's degree in business administration. He is currently pursuing an MBA which he will complete in December 2021.
---
Mariana Caro, LCSW
Manager of Clinical Services
4KIDS
A 2017 graduate of FAU's Advanced Standing MSW program, Mariana Caro, LCSW, currently works at 4KIDS as Manager of Clinical Services. Since graduating, she has had the opportunity to receive training and become certified in EMDR. She has also received training in Sand Tray, Client-Centered Play Therapy, Trust-Based Relational Intervention, Interpersonal Mindfulness, TF-CBT, and other trauma-informed care techniques in order to better serve her clients. She said, "I strongly believe in the power of educating and training clinicians, which is why I'm honored and excited to be a part of the Professional Development Advisory Board."
---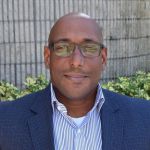 Ronald Corbin
VP of Mental Health Services
Ruth & Norman Rales Jewish Family Services
Ron Corbin earned his Master's Degree in Social Work from Barry University School of Social Work. He worked in the field for the past 22 years, gaining experience in mental health, substance abuse and psychiatric services. He began his career as a clinician and quickly worked his way to middle and senior management positions.  His is equally experienced in both outpatient and inpatient programs, providing clinical and executive leadership to multidisciplinary teams of professionals.
---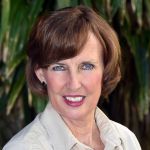 Judy Couwels
Employee Assistance Program (EAP) Manager
Broward Sheriff's Office
Judy Couwels, MA, LMFT has been employed with the Broward Sheriff's Office since 1990 as the Employee Assistance Program (EAP) Manager. Ms. Couwels received her Masters in Marriage and Family Therapy from Syracuse University with a Bachelors in Psychology from Pennsylvania State University. She is a certified instructor for the Criminal Justice Standards and Training Commission, a clinical member and approved supervisor of the American Association of Marriage and Family Therapy, State Wide Training Director for the Florida Association of Hostage Negotiation (FAHN) and President of the South Florida Chapter of the Employee Assistance Professional Association.
---
Renee Layman, MS, LMHC
President and CEO
Center for Child Counseling
Renée E. Layman, MS, LMHC, President and Chief Executive Officer of the Center for Child Counseling is a Licensed Mental Health Counselor with over twenty years of experience in mental health. She has a Bachelor's Degree in Psychology from Florida Atlantic University and a Master's Degree in Mental Health Counseling from Nova Southeastern University.
In her various leadership roles over the past fifteen years, Ms. Layman has been a passionate advocate for child and family mental health, bringing innovative programs and high-quality services for some of the most pressing issues facing children in Palm Beach County. Most recently, in collaboration with leaders in the child welfare system, she developed the Childhood Trauma Response Program, to ensure immediate assessment and therapeutic care for children ages birth to 5 entering the foster care system. Under her leadership, Center for Child Counseling launched a community-wide Fighting ACEs (Adverse Childhood Experiences) Initiative, bringing awareness on the health and economic impact of early adversity throughout the South Florida region.
Ms. Layman has extensive clinical training, including evidence-based interventions such as Trauma-Focused Cognitive Behavioral Therapy, Child-Parent Psychotherapy, Eye Movement Desensitization Reprocessing (EMDR), and Filial Therapy. Under her leadership, Center for Child Counseling's Institute for Clinical Training provides an year-long experience for twenty interns every year and community-wide training for over 3,000 people, focusing on ensuring that developmentally appropriate and effective, trauma-informed practices are used for the most vulnerable children and families in our community.
In recognition of her work, Renée was recognized as Palm Beach County's Nonprofit Executive of the Year (October 2017) and received Delta Sigma Theta Sorority's Women of Excellence: Health & Wellness Award in 2011. She is currently the Co-Chair of the Palm Beach County Chapter of the Florida Association for Infant Mental Health and was elected to the statewide Board of Directors in January 2018. She also serves on the School District of Palm Beach County's SHAC Mental Health Advisory Committee, Heath Mothers Healthy Babies' Medical Advisory Committee, and is Board Secretary of the Nonprofit Chamber of Palm Beach County. She is a graduate of Leadership Palm Beach County's Class of 2010 and is currently in Leadership Florida's Cornerstone Class XXXVI.
---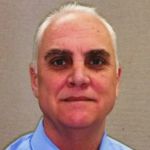 Terence McGarry, LCSW, CAP
Coordinator of MSW Intern Program
Broward County School Board
Department of School Social Work, Attendance
Lauderdale Manors Early Learning & Family Resource Center
Terence McGarry, LCSW, CAP serves as a school social worker, attendance manager and coordinator of the MSW Intern Program for Broward County School Board and has worked for the Board for twenty-one years while gaining additional social work experiences part-time and per-diem. He serves on advisory boards for Broward County Schools, the County Commission, and other agencies. A 1993 graduate of Saint Thomas University, Terence earned his MSW from FIU in 1993. His experience includes work in substance abuse treatment centers, psychiatric hospitals, and therapeutic foster care. He also maintains a private psychotherapy practice. Terence said, "I enjoy sharing my experiences and contributing to the collective group, for the benefit of many others."
---
Patrick McNamara, LCSW
President and CEO
Palm Health Foundation
Patrick McNamara joined Palm Health Foundation, Inc. as President and CEO in March of 2017. He previously held the position of President and CEO at Community Partners (Housing Partnership, Inc. and Parent-Child Center) in Riviera Beach, where he worked since 1999. Patrick is licensed in Clinical Social Work, holds a Master of Social Work from Tulane University and a Bachelor of Science in Psychology from Franciscan University, and attended Georgetown University for three years. He completed an executive fellowship at Harvard University's Kennedy School of Government.
He currently serves on the Board and Executive Committee of the Florida Community Loan Fund; he previously served on the Board of the National NeighborWorks Association, and the Health and Community Development Advisory Committee for NeighborWorks America. Patrick is an Alumnus of Leadership Palm Beach County and received its 2013 Leadership Excellence Award, as well as the Alumni Citizenship Award from Franciscan University in 2014.
Having spent most of his professional career in cross-sector work to improve communities, Patrick has designed and implemented initiatives in behavioral health, housing, family services, health, and non-profit leadership. He is a lifelong learner and is passionate about applying results-based, performance-driven change in complex environments for vulnerable populations. He has become increasingly focused on the intersection of health and community development, including innovation for better results on the determinants of health.  A native of New Orleans, McNamara and his wife Ana are the proud parents of three children.
---
Lori Miller-Rososhansky, PhD, CPLP
Learning and Development Officer
Children's Services Council of Palm Beach County
With a background in social work and training, Dr. Lori Miller-Rososhansky currently serves as the Learning and Development Officer at the Children's Services Council (CSC) of Palm Beach County where she oversees professional development opportunities for practitioners in programs funded by CSC.  Over the past twenty years, she has been a passionate advocate for vulnerable populations with particular focus on working with homeless individuals, persons affected by HIV/AIDS, and children.  Dr. Miller-Rososhansky holds a BA in English from Boston University, a MS in Nonprofit Management from Worcester State University, and a PhD in Educational Leadership from Florida Atlantic University. She also maintains her certification as a Certified Professional in Learning and Performance (CPLP) from the Association for Talent Development since 2008.
---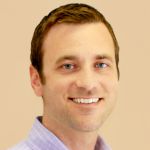 Ryan Potter, MCAP, LCSW
Sunset House – Clinical Director
Voyage Recovery – Clinical Director
Ryan Potter is a proud alumni and field educator of FAU's Phyllis and Harvey Sandler School of Social Work. His primary area of expertise is substance abuse treatment, spanning over 10 years' experience across a variety of agencies and positions. Ryan currently serves as Clinical Director of both Sunset House and Voyage Recovery. His current positions utilize his strengths as a Clinician and an Administrator, both of which Ryan brings to the Professional Development Advisory Board.
---
John Puls
Primary Therapist
Immersion Recovery Center
John Puls began working with individuals suffering from substance use disorders in 2013 as a behavioral health technician. Shortly after, John became the director of operations for a FARR certified sober living facility in Boynton Beach. During this time John completed his bachelor's degree in social work from Florida Atlantic University in August of 2016. John was accepted to the advanced standing master's in social work (MSW) at Florida Atlantic University and completed his degree in May of 2017. Currently, John is a registered clinical social work intern with the state of Florida and has recently passed the national clinical licensure exam. John uses a firm strengths-based approach to help clients achieve their goals. He is a Primary Therapist at Immersion Recovery Center.
---
Heather Sandala, LCSW
Director of Clinical Services
The Lord's Place
Heather Sandala, LCSW is the Director of Clinical Services at The Lord's Place, including supervising student interns. She obtained her MSW at the University of Pennsylvania's School of Social Policy and Practice and is a student in Florida Atlantic University's Doctor of Social Work program. Her social work career has focused on advocacy and providing care to clients experiencing homelessness, severe mental illness, and problematic substance use.
---
Stephanie Hapeman Scott, PhD
Director, Research and Evaluation
United Way of Broward County
Dr. Stephanie Scott currently serves as the Director of Research & Evaluation for the United Way of Broward County.  She has 15 years of program administration, operations, and evaluation experience in human services. Previously, Dr. Scott served as an Assistant Research Professor at the University of Miami's Miller School of Medicine, Mailman Center for Child Development where she served as the research coordinator on evaluation efforts funded by the U.S. Department of Education, U.S. Department of Human Services, and the U.S. Department of Agriculture. Prior to relocating to the South Florida area, Stephanie was a Senior Consultant with Booz Allen Hamilton serving as a subject matter expert on health and human services programs. Dr. Scott graduated from The Catholic University of America with a Doctorate of Philosophy in Social Work with a specialization in policy and research and a Master of Science in Social Work from the University of Louisville with a specialization in social work administration.
---
Jeff Shearer, LCSW, ACSW, MCAP
Chief Executive Officer
Tykes & Teens
Mr. Jeffrey Shearer earned his Master of Social Work degree from Florida State University in 1992 and attained his Licensed Clinical Social Worker certification in 1994. He is a member of The American College of Health Care Executives, The Academy of Certified Social Workers, is a Certified Addictions Professional credentialed by the Florida Certification Board, as well as Nationally Rostered Child Parent Psychotherapist.
Mr. Shearer is the Chief Executive Officer and co-founder of Tykes & Teens. He was inspired to open the agency after witnessing an overwhelming need for affordable, accessible mental health services for local children. He has a deep passion and conviction that all children deserve quality mental health services regardless of their ability to pay.  Under his leadership, Tykes & Teens has grown to serving over 2,000 clients annually and has served over 30,000 clients and their families in the past 21 years. He has expanded services from Martin County to include all the counties of the Treasure Coast and Okeechobee, providing care in outpatient offices, at schools, in child care centers and in client homes for our Infant Mental Health program.
Mr. Shearer is an adjunct faculty member at Florida Atlantic University in their Master of Social Work program and is an emerging national leader in children's mental health. He also co-facilitates the CBT 5 Day Certificate Course offered by the Office of Professional Development each year.
---

Matthew Snyder, MSW
Program Director/Primary Therapist
Sunset House
Program Director and Primary Therapist at Sunset House, Matthew Snyder has an extensive background in substance abuse counseling and family therapy. He brings a unique set of tools as a clinician in fulfilling his role as program director. Matthew is a Registered Clinical Social Worker Intern with the Board of Mental Health and is a Certified Cognitive Behavioral Therapist. Matthew utilizes out of the box treatment modalities to address substance abuse issues, which include; sand-tray therapy, experiential therapies, and evidence based practices.