Alumni Hall of Fame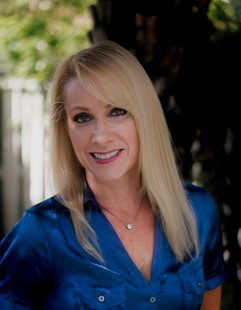 2012 - Elizabeth L. Lugo
BSW Class of 1994
Elizabeth L. Lugo currently serves as the President/CEO of the Volen Center in Boca Raton. Ms. Lugo has served in this capacity for twelve years and has been with the Center for a total of sixteen years. During her tenure at the Volen Center, Ms. Lugo has served in a variety of positions including, but not limited to, Case Manager, Director of Managed Care and Vice President. She serves on the Executive Committees of several statewide senior advocacy organizations and has a special interest in advocacy and legislative activities. She is a member of the Florida Council on Aging, Florida Association of Aging Services Providers, National Council on Aging, Florida Association of Senior Centers, Palm Beach County Partnership for Aging and the Florida Adult Day Care Association. She is a member of the Leadership Boca Class of 2003. Ms. Lugo is a proud graduate of Florida Atlantic University and possesses a bachelor's degree in social work.
---

2013 – D. Kokie Dinnan, MSW, LCSW
BSW Class of 2007
MSW Class of 2008
Ms. Kokie Dinnan graduated from FAU with a Master of Social Work. During her education Ms. Dinnan counseled students at FAU and patients in the Oncology Unit at Bethesda Hospital in Boynton Beach. In her time at FAU, she found two valuable lessons: anything is possible regardless of gender, creed, or color; and sometimes all we need is the courage to "go for it."
Ms. Dinnan's personal mission has always been to help people help themselves. After eight years as a Program Director for Children and Family Ministries within the South Florida Episcopal Diocese, and 12 years working in elementary education in Palm Beach County, Ms. Dinnan learned of the opportunity for Executive Director of Family Promise and felt a calling to apply for the position.
---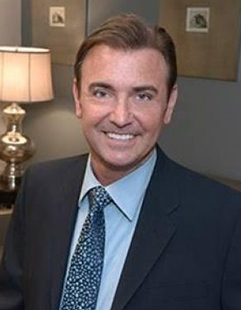 2015 - Phoenix Adams, DSW, LCSW
MSW Class of 2011
DSW Class of 2019
Phoenix Adams graduated from Florida Atlantic University with a Bachelor of Business Administration degree and a major in Human Resources. He has held various human resources positions for local corporations and a position as manager of a corporate foundation before completing his both his Masters of Social Work and his Doctorate in Social Work at FAU.  Since then, Phoenix has gained experience in the field of social work as a medical case manager, bereavement counselor, and substance abuse counselor, and became a Licensed Clinical Social Worker (LCSW). Phoenix is currently working as the Director of the Caron Renaissance Ocean Drive program, and as an adjunct instructor in the Bachelors of Social Work program at FAU. Phoenix has a passion for working with students in recovery, and remains an active part of the FAU community through his work as President of the School of Social Work Alumni Society. Phoenix is an avid cyclist, and bicycle rides long distances to raise money for local charities.
---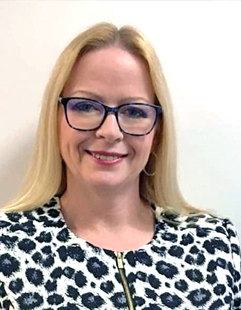 2017 - Lydia Bartram
BSW Class of 2001
MSW Class of 2008
Ph.D. Educational Leadership 2020
A two-time FAU alumna, Lydia earned both bachelor's and master's degrees in social work. She received her MSW from Florida Atlantic University in 2008 and is a Ph.D. candidate in the Department of Educational Leadership and Research Methodology. Serving as the guiding force at FAU's Karen Slattery Educational Research Center for Child Development for close to a decade, Lydia has left an indelible mark on the lives of hundreds of young children. With more than 20 years' experience working with children and families, she has successfully managed programs in early childhood education, special education, and therapy and support for young children and their families. Her areas of specializations include, school leadership and administration, early childhood education, early intervention, inclusion, program development, mentoring and training.
Lydia is a seasoned education leader and college instructor and an international speaker, researcher and author. Remaining active on the international level for several decades, she has participated in relief and advocacy efforts in support of orphans in Romania, Peru and Bolivia, Tarascan Indians in Mexico, indigenous communities in Brazil's Amazon jungle and HIV/AIDS intervention and prevention projects in Uganda.
---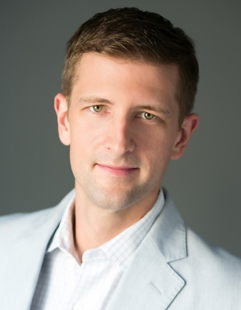 2018 - Bradley F. Sorte, MSW, MBA
MSW Class of 2011
MBA in 2014 from FAU
Brad Sorte, MSW (2010), MBA (2014) passionately serves individuals seeking recovery from substance abuse, currently as the Executive Director of Caron of Florida Inc. and Vice President for Florida Operations of Caron of Florida's parent company, Caron Treatment Centers. His knowledge of both business and clinical practice has enabled him to provide a culture where the business of healthcare never interferes with the fundamental needs of each individual client. During Brad's tenure, Caron Florida has grown by over 9% per year driven primarily by growth in census and new programming including the strategic acquisition of RecoveryEDU, which brought a comprehensive educational consulting service line into the Caron continuum. Brad has led Caron Treatment Centers in their affiliation with Erada Center for Treatment and Rehabilitation in Dubai, consulting to help them create the first substance abuse center in Dubai. In his tenure as Executive Director, Brad has led several initiatives to combat the opioid crisis in our community. In 2016, Brad committed Caron to participate in the Delray Beach Drug Task Force After Narcan Program, providing scholarship treatment to local members of the Delray Beach community who had overdosed on opioids and been diverted by the police department. In 2017 a scholarship fund was created at Caron Renaissance to provide additional scholarship resources to aid this population and individuals diverted by the After Narcan Program.
---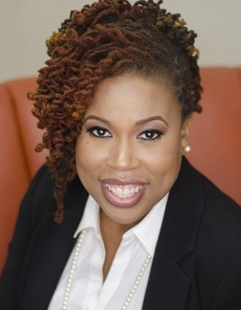 2019 – Dhaima Chin, LCSW
MSW 2011
Dhaima Chin is founder of the Miami Gardens Counseling Services, LLC. At the core of her practice is "helping" which is evident through the services she provides. As a Licensed Clinical Social Worker, Dhaima's main goal is to empower her clients and facilitate the healing process. She specializes in working with individuals experiencing depression, anxiety, and/or anger management. With more than 7 years of experience in the mental health field, Dhaima has developed a unique approach to therapy that has proven to be beneficial to her clients as well as those she works with in a professional capacity. As a Licensed Clinical Supervisor, Dhaima offers supervision to Licensed Counseling Associates and exam preparation services to those seeking licensure.
---
2020 – Orlane Cameron
MSW 2013
---
2021 - Nancy McConnell
MSW 2018
Nancy McConnell, Chief Operating Officer of Rebel Recovery, is a Florida native who for 30 years struggled with substance use disorder, incarceration and homelessness. Her recovery journey began in 2009 and she has spent the past 11 years working in the Substance Use and Mental Health field while pursuing her education goals. She earned her MSW from Florida Atlantic University in 2018 and earned membership in Phi Theta Kappa Honor Society and Phi Alpha Honor Society.  In 2016, Nancy co-founded Rebel Recovery Florida as one of Palm Beach County's first peer-led and peer-run Recovery Community Organization, (RCO). She has a deep-rooted passion for advocacy of people directly impacted by substance use due to her many years of personal experience. She is also a devoted advocate for Women's issues, LGBTQI rights, Criminal Justice reform and developing trauma informed practice. Nancy is a firm believer in Harm Reduction and supporting multiple pathways of recovery and continuously fights for basic human rights and social justice reform for the community that she serves. Nancy currently is a member of the Florida Certification Board Behavioral Health Advisory Council and Faces and Voices Criminal Justice and Recovery Policy Committee.
---
2022 - Kristie Slinskey, DSW, LCSW
BSW Class of 2008
MSW Class of 2010
DSW Class of 2020
A three-time FAU alumna, Kristie earned her doctorate, master's, and bachelor's degree in social work after relocating from New York State to south Florida. With over a decade of experience in the field of substance use and mental health she has served as both clinician and clinical director of evidence-based substance use treatment facilities in Palm Beach County. Kristie currently holds the position of Chief Clinical Officer at an inpatient treatment center for adults suffering from substance use disorders and maintains a private practice where she works with adults, couples and families in Palm Beach Gardens. Kristie is also engaged in macro social work as an advocate for policy change in tackling our nation's opioid crisis. With her team, Kristie has traveled to Washington DC and met with members of congress to effectuate change and advocate for this vulnerable population during this dangerous epidemic. In her practice Kristie utilizes a psychodynamic approach and is trained in EMDR, Hypnotherapy, as well as Post-Induction Therapy. Kristie is currently teaching Interventions in The Field of Addiction and will be adding Practice with Families in the fall. Kristie enjoys working with social work students and witnessing the promise of future leaders in the field.