Adjuncts
Marcheley Adam, PhD, LCSW
Marcheley Adam, PhD, LCSW is an intuitive, compassionate, resourceful, and analytical therapist specializing in social work practice, family therapy, education, and clinical consulting. A native of Miami, Florida, Dr. Adam has more than 18 years of experience in the field of social work including child welfare and mental health. She began her career as a case manager for the Department of Children and Families. After 10 years in social services, Dr. Adam began and has maintained her work as a clinical therapist, and mental health consultant for several community and educational organizations in South Florida. She is also an adjunct professor who focuses on human development, trauma and resiliency, and clinical practice.
Throughout her expansive career, Dr. Adam has remained passionate about building trusting relationships with children and their families, advocating for the most vulnerable and disenfranchised populations, fostering inclusive environments, and collaborating with mental health professionals, educators, and social workers to provide quality services to children and families.
Dr. Adam earned an undergraduate degree in Family and Child Sciences from Florida State University, a master's degree in Social Work from Florida International University, and her PhD in Family Therapy from Nova Southeastern University. Dr. Adam's doctoral dissertation focused on the impact parental caregiving had on young adult couples.
---
Lydia Bartram, MSW
A two-time FAU alumna, Lydia earned both bachelor's and master's degrees in social work. She received her MSW from Florida Atlantic University in 2008 and is a Ph.D. candidate in the Department of Educational Leadership and Research Methodology. Serving as the guiding force at FAU's Karen Slattery Educational Research Center for Child Development for close to a decade, Lydia has left an indelible mark on the lives of hundreds of young children. With more than 20 years' experience working with children and families, she has successfully managed programs in early childhood education, special education, and therapy and support for young children and their families. Her areas of specializations include, school leadership and administration, early childhood education, early intervention, inclusion, program development, mentoring and training.
Lydia is a seasoned education leader and college instructor and an international speaker, researcher and author. Remaining active on the international level for several decades, she has participated in relief and advocacy efforts in support of orphans in Romania, Peru and Bolivia, Tarascan Indians in Mexico, indigenous communities in Brazil's Amazon jungle and HIV/AIDS intervention and prevention projects in Uganda.
---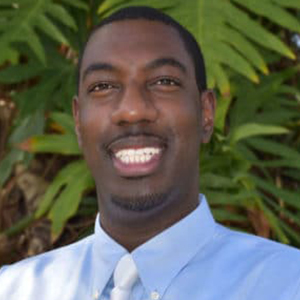 Claude Cayemitte, LCSW
Claude is a Licensed Clinical Social Worker certified in addressing complex PTSD and attachment trauma. Claude is a two-time alumnus from Florida Atlantic University and earned his Master's Degree in Social Work in 2018. Claude has experience working with trauma in substance abuse treatment and with marginalized groups (BIPOC, LGBTQ). Claude is also an award-winning psychotherapist, receiving the Minority Fellowship Award from the Council of Social Work Education for his work with at-risk teens. Claude has extensive training in the Neuro Affective Relational Model (NARM). Claude currently practices NARM in his private practice treating individuals, from teens to adults, with a variety of mood disorders and relationship issues. Claude has experience facilitating workshops on mindfulness, meditation, and trauma-informed care. Claude believes in the majestic power of conversation, allowing him the privilege to help individuals overcome obstacles to being happy, healthy, and connected.
---
Jamie-Lee Conner, DSW
Dr. Jamie-Lee Conner is a licensed clinical social worker with an earned doctorate in advanced clinical social work. She is a three time alumni at Florida Atlantic University, she received her BSW in 2007, her MSW in 2010, and her DSW in 2019. She has over 14 years' experience working as a medical social worker helping clients who have been diagnosed with a variety of physical disorders, both chronic and temporary illnesses including: Arthritis, Cancer, Crohn's disease, CRPS, Diabetes, Irritable Bowel Syndrome, Parkinson's, Chronic Pain, Chronic Fatigue, and Ulcerative Colitis. Dr. Conner completed research during her doctoral studies assessing factors associated with health-related quality of life and coping styles among adolescents with Inflammatory Bowel Disease. Additionally, she has conducted research in preventative medicine in colorectal and lung cancer. Dr. Conner currently has a private practice, where she works with both children, adolescents, and adults. She understands how therapy can address both the physical and psychological impacts of illness. Dr. Conner has a passion working with clients to not only improve their health related quality of life but to also develop coping skills. She also provides clinical consultation in a variety of healthcare settings including but not limited to large physician practices, hospitals, and research institutions. Dr. Conner has a passion for social work education in both undergraduate and graduate courses.
---
Seth Densen, MSW
Seth received his MSW from Adelphi University in 2008 after receiving his undergraduate degree from the University of Utah in Family Studies and Human Development. His career in social work began when he successfully advocated for mandatory Holocaust education in public schools in the state of Utah. Upon relocating to Florida, Seth served the state as a Child Protective Investigations Supervisor with the Department of Children and Families. He is passionate about child welfare and effectuating change on macro levels. Presently, he is a social worker with the Program of All Inclusive Care for the Elderly (PACE), a division of MorseLife Health Systems which enables seniors to live independently at home for as long as possible by addressing the social, emotional, medical, and everyday needs and challenges older adults often face. Seth regularly teaches Social Welfare Policy, Social Work Practice III, Case Management, and various other courses.
---
Marcel Fort, LCSW
Marcel is a Licensed Clinical Social Worker and a Florida native from Miami. His desire to help those with mental health issues, particularly addiction, motivated him to complete a B.S. degree in Social Psychology, then a Master of Social Work Degree at Florida Atlantic University in 2006. Along with teaching at FAU, Marcel currently has a private practice and works in a men's trauma inpatient treatment program.  He has held the positions of Case Manager, Primary Therapist and Clinical Director. Marcel works with adults and late teens with issues such as depression, anxiety, trauma, lack of direction and meaning of life questions, and substance abuse. He specializes in addiction, post-treatment and early recovery challenges, helping those impacted by the addiction of others, co-dependency, and adjustment problems.  In addition, Marcel is trained in Post-Induction Therapy, and often uses experiential therapy practices.
---
Tamara Gilarski, LCSW
Psychotherapist & Clinical Supervisor
---
Brandy Hughey-Pidermann, DSW, LCSW-QS
Dr. Brandy Pidermann works in the Division of Child and Adolescent Psychiatry at Memorial Healthcare System and Joe DiMaggio Children's Hospital. She has an earned doctorate degree in Advanced Clinical Social Work from Florida Atlantic University, a master of Social Work degree from Barry University with a concentration in Clinical Leadership, and a Bachelor of Science in Social Work degree from Florida International University. She specializes in child and adolescent mental health working with patients and families providing psychotherapy services, clinical supervision to registered clinical social work interns and consultations to families and agencies. She is committed to providing high-quality care and services that focus on improving patient and families' social-emotional functioning and enhance their overall mood and well-being. In addition to her clinical practice, she has contributed to the growing research and professional literature in suicide prevention among school-aged youth and is a contributing author on parenting and mental health content for The Daily Drip. She also serves on the Patient and Family Advisory Council Behavioral Health Committee for Joe DiMaggio Children's Hospital. Dr. Pidermann has developed and consulted on proposals and strategic plans that offer support to patients and families in the community and in educational and healthcare systems. She is also an adjunct professor at the College of Social Work and Criminal Justice at Florida Atlantic University where she enjoys teaching undergraduate and graduate courses in child welfare and clinical practice. In her down time Dr. Pidermann enjoys writing and developing material and enrichment activities influenced by her clinical encounters as a way to provide additional support and promote healthy practices among children, adolescents, and families.
---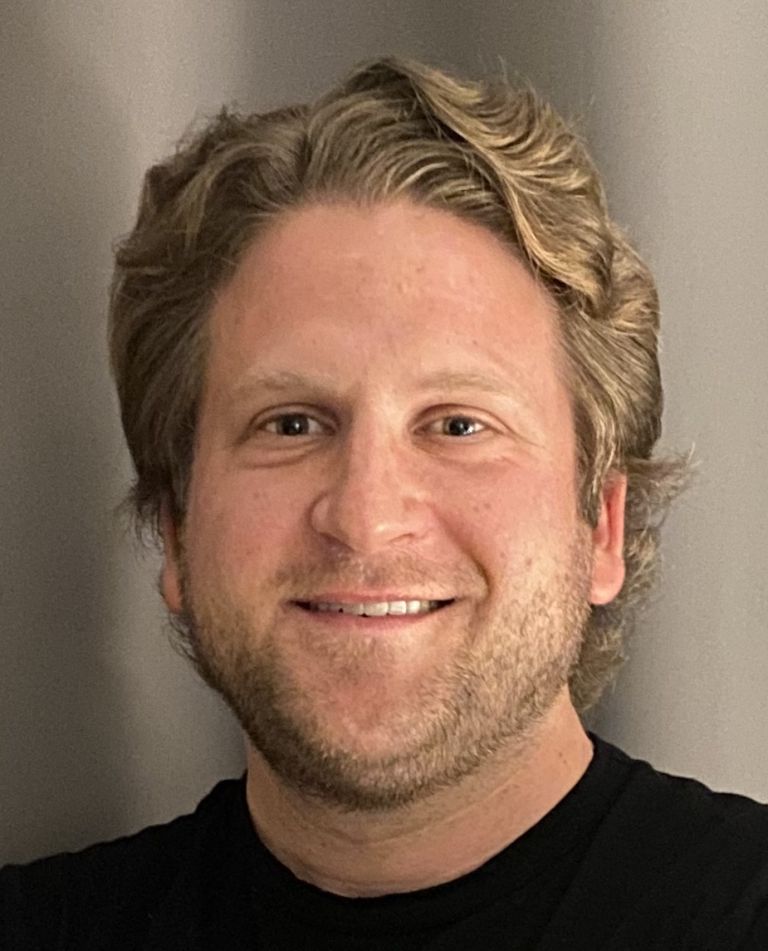 Brad Jaffe, LCSW
Brad Jaffe, LCSW, is the corporate therapist for the e-commerce company Chewy, Inc. Additionally, Brad maintains a private practice in Boca Raton, where he treats families and young adults experiencing mood, anxiety and thought disorders. He is a licensed supervisor in the state of Florida, providing supervision and case consultation for students seeking licensure. A native of Florida, Brad received his undergraduate degree from the University of Florida and his masters degree from Columbia University. After receiving his MSW, Brad trained at the American Institute for Psychoanalysis and the Karen Horney Clinic in New York. Before relocating to Florida in 2016, Brad worked for Project Renewal, a New York City social services agency that provided mental health care to the homeless population. There, he provided outpatient counseling and helped integrate mental health services into the primary care department.
---
Rebecca Marcus Wheeler, DSW, LCSW, MCAP
Rebecca is a DSW, LCSW, MCAP, and graduated from the University of Michigan School of Social Work with her MSW in 2005. She is also an FAU alumna graduating from the DSW program at The Sandler School of Social Work in 2020. Rebecca is licensed in three states and a qualified supervisor for social work and mental health counselors in Florida. Her clinical social work practice has spanned from inpatient to outpatient services in both clinical and administrative supervisory positions.
Rebecca's clinical practice focuses on the challenges faced through the developmental milestones of adolescents and adults within the context of their identified environments. Her areas of specialization includes the relational patterns of individuals, couples and families, as well as interventions and programs for recovery from substance use and other addictions. Her areas of inquiry in research include the role and efficacy of the clinician in practice. Rebecca continues to pursue certification as a trainer in the Partners for Change Outcome Management System (PCOMS) and as a Certified Practitioner (CP) in the experiential treatment modality of Psychodrama, Sociometry and Group Psychotherapy.
---
Tara McDonnell, LCSW, RPT
Tara McDonnell, co-founder of the Center for Mindful Families in West Palm Beach, specializes in working with children under 6. She received her undergraduate degree from the University of Florida and Master's Degree in Social Work from FAU. Tara is dedicated to providing early intervention to help families create a strong and healthy foundation for a lifetime of health and well-being, and has worked successfully with children who have experienced anxiety, attachment issues, depression, divorce, grief and loss, sensory processing challenges, sexual abuse, and trauma, as well as gifted children with social-emotional difficulties.
Tara has extensive experience and training in evidenced-based interventions such as Child-Centered Play Therapy, Brazelton Touchpoints, Infant Mental Health, Trauma-Focused Cognitive Behavioral Therapy (TF-CBT), Eye Movement Desensitization and Reprocessing (EMDR), and utilizing art therapy techniques. Tara is also an HSP-Knowledgeable Professional, specializing in working with Highly Sensitive People (HSPs) and Children (HSCs). Tara has provided services in a variety of settings including schools and child-care centers and is certified in teaching yoga to children and families. Tara has also provided professional training in supporting the social-emotional wellness of children and families to police officers, first responders, teachers school counselors, and pediatricians.
---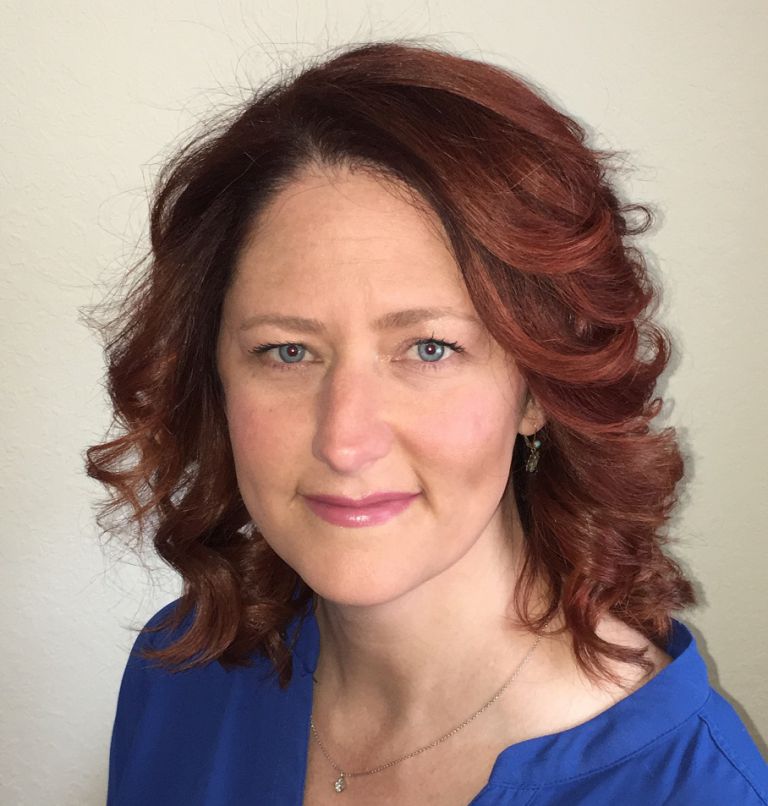 Macy Oosthuizen, LCSW
Macy Oosthuizen, LCSW received her Bachelor's Degree from Ithaca College in NY and her Master's Degree in Social Work from FAU. Macy is the is the co-founder of Center for Mindful Families in West Palm Beach, FL. In her therapy practice, Macy specializes in working with children, teens, and adults connected to adoption and donor conception as well as LGBTQ+ children, teens, and adults (especially trans children and teens). Macy is also the founder and facilitator of Florida Adoption Connections Truth & Support (FACTS) a support group for adults connected to adoption. Macy has completed her 200-level yoga teacher certification as well as has training in mindfulness, CBT, and Play Therapy. Before opening a private practice, Macy began her career with the Office of Criminal Conflict and Civil Regional Counsel, 4th District in West Palm Beach, FL as a forensic social worker specializing in family preservation/dependency cases, policy advising, and death penalty mitigation. She continues some of her work in a volunteer capacity.  As a state and national policy advocate and lobbyist, Macy has testified before multiple state congressional hearings to help adoptees gain access to their original birth certificates and change laws to support adoptees. She has also met with many state and national representatives to help leaders understand the impact and importance of post-adoption issues. Macy is a current board member of Florida Adoption Reform & Education (FLARE) and is working on policy supporting FL adoptees.
---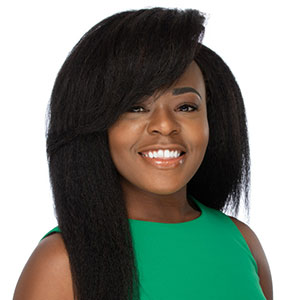 Brittany Peters, MSW, DSW, LCSW, MCAP
Dr. Brittany Peters received her BSW and MSW from Florida State University, and received her DSW from the University of Tennessee. She currently owns and operates a private practice, Center for Wellness & Clinical Development, LLC. Dr. Peters is a licensed clinical social worker (LCSW), a Qualified Supervisor for clinical social work, and a certified master's level addiction professional (MCAP). 
Dr. Peters has more than 14 years of experience in community mental health as a clinician, advocate, consultant, and clinical director. She also teaches adjunct social work courses and mentors doctoral students.
Honoring her passion for civic engagement, Dr. Peters volunteers with several organizations. She is currently serving as the Chair of the Health & Wellness Committee with the Pinellas County Urban League Young Professionals, Co-chair of the Tampa Bay Chapter of the National Association of Social Workers (NASW), and the Behavioral Health Interest Chair for NASW-FL. Dr. Peters is also trained as part of the Statewide Crisis Intervention Rapid Response Team and serves on the Board of Directors for the Pinellas County National Alliance on Mental Illness and the Behavioral Health Equity Alliance.
---
John Puls, LCSW, MCAP
John Puls has been working with people suffering from substance use disorder and people in recovery since 2013. During this time, John has worked in all levels of care during the duration of substance use treatment. He is a MSW graduate of Florida Atlantic University's Phyllis and Harvey Sandler School of Social Work. John is a licensed clinical social worker (LCSW) and a master's level certified addiction professional (MCAP) with the state of Florida. He is a passionate advocate for implementing person centered and evidenced based care for those suffering from substance use disorder.
---
Tracey Rubenstein, LCSW, QS, BC-TMH
Tracey Rubenstein began volunteering with survivors of domestic violence while an undergraduate student at Middlebury College. After years of crisis line work, she decided to pursue her Master of Social Work degree from Tulane University. Tracey became a Licensed Clinical Social Worker in 2001. She was the director of the YWCA Rape Crisis Program in New Orleans prior to Hurricane Katrina and helped build a coalition of services for domestic violence, sexual assault, stalking, and human trafficking after Katrina. Mrs. Rubenstein relocated to Florida in 2010 and opened her private practice working with adults. She is a Qualified Supervisor for social workers pursuing licensure, and she maintains a thriving telehealth practice in Arkansas and NewYork in addition to her Florida practice. She became an adjunct instructor at FAU in Spring 2020.
---
Kristie Slinskey, DSW, LCSW
A three-time FAU alumna, Kristie earned her doctorate, master's, and bachelor's degree in social work after relocating from New York State to south Florida. With over a decade of experience in the field of substance use and mental health she has served as both clinician and clinical director of evidence-based substance use treatment facilities in Palm Beach County. Kristie currently holds the position of Chief Clinical Officer at an inpatient treatment center for adults suffering from substance use disorders and maintains a private practice where she works with adults, couples and families in Palm Beach Gardens. Kristie is also engaged in macro social work as an advocate for policy change in tackling our nation's opioid crisis. With her team, Kristie has traveled to Washington DC and met with members of congress to effectuate change and advocate for this vulnerable population during this dangerous epidemic. In her practice Kristie utilizes a psychodynamic approach and is trained in EMDR, Hypnotherapy, as well as Post-Induction Therapy. Kristie is currently teaching Interventions in The Field of Addiction and will be adding Practice with Families in the fall. Kristie enjoys working with social work students and witnessing the promise of future leaders in the field.
---
Cindy Sterne, LCSW, ACSW, MCAP, ICADC, CCTP
Cindy earned her Master of Social Work degree from Florida Atlantic University in 2004 and her Bachelor of Social Work degree from FAU in 2003. She has been a Licensed Clinical Social Worker since 2006 and a Qualified Supervisor since 2008. Cindy is a member of The Academy of Certified Social Workers, is a Certified Master's Level Addictions Professional (MCAP), is an Internationally Certified Alcohol and Drug Counselor and a Certified Clinical Trauma Professional trained in EMDR. Cindy has a passion for group work, which she teaches to professionals in the community as a member of the Florida Institute for Group Facilitation. She also serves on the Florida Certification Board's Behavioral Health Advisory Board. Cindy brings more than 30 years of clinical social work experience to FAU. She is committed to helping each person understand their inherent value and worth. Her work as a therapist includes providing services to children, adolescents, and families in inpatient and outpatient care, as well as working with youth in foster care and those involved in the juvenile justice system. Cindy's clinical expertise includes Addictions, Co-occurring Disorders and Group work. In 2017, Cindy was recognized as the Florida Atlantic University Broward Achievement Awards Faculty Member of the Year.