Students of Social Work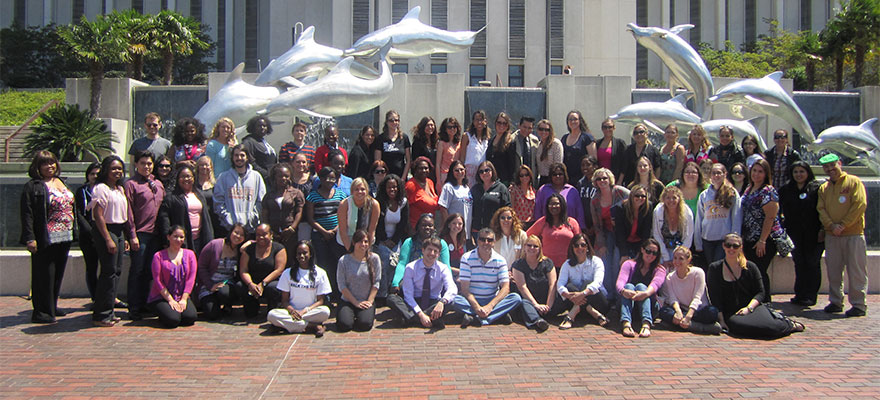 Students of Social Work ("SOS") is a student organization which provides its members with distinct avenues to enhance their education and careers. How?
SOS exposes its members to current leaders and innovators in the Social Work field by providing interactive workshops and panels.
SOS helps members plant the roots of their future professional networks by hosting fun and interesting social events where they can mingle with their peers and make career-long connections.
SOS engages in true advocacy in action!  Every year, SOS hosts a trip for Social Work Students to Florida's capitol to participate in LEAD or Lobby Day.  Students have the opportunity to meet leaders in the Florida legislature and learn how to make a difference on a policy level.
Membership advantages include a discount on the cost of attending Lobby Day, entrance to "member's only" workshops and panels, and access to important social and professional connections!
To get involved, please contact our SOS Faculty Coordinators:
LeaAnne DeRigne, MSW Ph.D.
Associate Professor 
Phyllis and Harvey Sandler
School of Social Work
lderigne@fau.edu
(561) 297-3234
Danielle Groton, Ph.D.
Assistant Professor 
Phyllis and Harvey Sandler 
School of Social Work 
dgroton@fau.edu