C
ommunity Leadership Committee
The FAU Phyllis and Harvey Sandler School of Social Work Community Leadership Committee (CLC) is group of community leaders that  provide support and assistance to the Phyllis and Harvey Sandler School of Social Work at Florida Atlantic University (FAU). The purpose of the CLC is to assist in developing, planning, and facilitating specific targeted activities that advance school goals. The objectives of the CLC include, but are not limited to, the following:
Community Builder: Network within members' own organizations and community in support of the School's mission.
Resource Developer: Provide expert advice and consultation, idea generation, financial support and other investments in support of the School's strategic priorities.
Advocate: Serve as an active advocate, with internal and external constituent groups, to assist the School in achieving strategic priorities and increasing national prominence. Act as an advocate for social and economic justice, human rights, and issues of diversity and cultural competence, both internally and externally.
Members of the CLC will:
Affiliate with a highly ranked and well-respected School of Social Work.
Become integrally involved in matters of strategic importance to the Sandler School of Social Work.
Make a significant difference in the growth and development of the Sandler School.
Receive invitations to attend all conferences, colloquia, lectures, and ceremonies of the Sandler School.
Have recognition of service within School publications.
I. OFFICERS AND COMMITTEES
The CLC shall have a Chair and Vice-Chair. The School will provide secretarial support for minutes and related record keeping.
II. MEMBERSHIP
The Board shall consist of the Director and Associate Director of the Phyllis and Harvey Sandler School of Social Work, and individuals having diverse backgrounds and a wide range of professional expertise as business and community leaders who have a sincere interest in the Phyllis and Harvey Sandler School of Social Work.
Process Membership on the FAU Phyllis and Harvey Sandler School of Social Work Community Leadership Committee begins with a nomination by an existing Board member. The nomination form and the nominee's resume are submitted to the Director for distribution to the CLC. The Committee will review the nomination form. Based on a review of the nominee's qualifications, the Director of the School, Committee Chair, and Vice Chair will decide on approval for membership based on the above process.


Members of the committee will:
Embrace the mission of the Sandler School and its community relationship goals.
Be committed to working together in a collegial manner.
Be willing to allocate the necessary time to attend meetings, special events and CLC  projects.
Provide an annual contribution in support to the Sandler School.
Attend Committee meetings.
III. MEETINGS
The CLC will meet 2-4 times a year and committees will meet based on need.
COMMITTEE 

MEMBERS
---
Karen S. Benrubi earned her Bachelor of Science degree from the University of Florida and her MSW from Barry University in 1992. Karen received her training and earned her LCSW while working at Delray Medical Center and Pinecrest Rehabilitation Hospital as a Care Manager/LCSW in Delray Beach, Florida. Over the past 30 years, Karen has worked in the Southern Palm Beach medical community as a consultant for seniors, families, caregivers, physicians, and attorneys. She was the Director of Social Services for 8 years for the Parkinson's Disease and Movement Disorder Center of Boca Raton and continues to serve on the board of the Parkinson's Research and Education Foundation. Karen is a frequent guest speaker providing education, outreach, and advocacy throughout the community. She has enjoyed working as an Adjunct Professor for the MSW Program at the FAU Phyllis and Harvey Sandler School of Social Work as her busy schedule has allowed. She is currently in private practice and a Medicare provider in association with Medical Associates of Delray. Through the years, Karen has served on numerous community boards and is a Past-President of the Spanish River Community Foundation. She lives in Boca Raton with her husband Richard, a civil trial attorney, and is extremely proud of her two sons, Joshua and Michael, who are in their graduate studies in the fields of law and medicine.
---
Cindy Bergman is a native New Yorker with more than 28 years of development experience.  After 5 years working with the developmentally disabled community doing Art Therapy and running group homes throughout Manhattan, Queens and Brooklyn she began her fundraising career at UJA-Federation of NY in Manhattan.  Upon relocating to Florida, Cindy spent 10 years at the Jewish Federation of South Palm Beach County working in many capacities ultimately becoming Vice President for Campaign.   From there she spent 9 years at Hillel Day School of Boca Raton as the Director of Institutional Advancement.  Now, with 7 years at the Adolph and Rose Levis Jewish Community Center, she is currently the Associate Executive Director with her primary focus on fundraising.  Cindy continues doing what she is most passionate about; "making meaningful connections between donors and their passions for the betterment of our community".  She truly believes in our Community and in the capacity of many diverse organizations and institutions working side by side to provide compelling opportunities for physical, spiritual, educational, cultural and social enrichment and thereby making South Florida one of the most desirable and greatest places to live and grow.  Cindy lives in Boca Raton with her husband, Alan and has a 26 year old (step) son.
---
Lori Berman has been a life-long resident of Florida and is a graduate of Florida's public schools. She is a Magna Cum Laude graduate from Tufts University and attended the National Law Center at George Washington University. Economics. After law school, she practiced commercial litigation in Philadelphia and regulatory and real estate law in Washington, D.C. Lori returned to Florida in 1989, moving to Boca Raton, and practiced law as in-house counsel to a federal savings bank. She became actively involved in politics during Robert Wexler's first campaign for Congress and joined his team as a legislative aid during his first term. She returned to the University of Miami Law School and earned a LLM in Estate Planning, then joined the local law firm of Belson and Lewis to practice estate-planning law. Lori has a long record of community service. She has held many leadership positions within Jewish Federation, and has been involved in public and private educational support, raising funds and volunteering at Pine Crest School, Donna Klein Jewish Academy and Spanish River Community High School. Lori is a graduate of the Boca Raton Chamber of Commerce's Leadership Boca program, a former blogger for the Sun Sentinel, and a member of the Florida Bar Association, a director at South Tech Academy, and an active participant of B'nai Torah Congregation. Lori was elected to be the State Representative for District 86 in August 2010 and begin serving her term in November 2010.
---
Nicola Chandler Byam, LCSW, MBA
Administrator
Nicola Chandler Byam has over sixteen years of human service experience. She graduated from the University at Albany, State University of New York in 1999 and holds a Master's of Social Work (MSW). She is also a License Clinical Social Worker (LCSW). She obtained a Graduate Certificate in Health Administration from FAU and holds a Master's in Business Administration (MBA) from Nova University. In 2000, Mrs. Byam worked as a Victim Advocate Coordinator for Broward County Courthouse Probate Division. As a court liaison, she provided assistance to the elderly, the developmentally disabled, and minors who were wards of the court and increased community awareness regarding their needs. In her capacity as a Social Service Director for a skilled nursing facility, Mrs. Byam was responsible for the provision of medically related social services that helped residents to attain the highest level of physical, mental and psychosocial well-being. In her current position as the administrator of Tamarac Rehabilitation & Health Center, Mrs. Byam effectively manages the daily operations of this skilled nursing facility. She spends a tremendous amount of time with her staff to ensure that everyone remains motivated in their day-to-day activity. She is considered a leader who empowers her team and continues to drive success and development throughout her organization. Mrs. Byam was appointed Vice President of the Florida Health Care Association (FHCA), District XI in 2012. She is charged with executing FHCA's mission of advancing the quality of service, image, and professional development for its members and maintaining the highest level of standards for Florida 's long term care elders and individuals with disabilities. She is a strong advocate who believes in grassroots campaigning, community and organizational involvement and continuing education.
---
Dr. Robert Colton graduated Summa cum laude from the University of Pennsylvania in 1974 with a BA in biochemistry. He graduated number 2 in his class from University of Miami School of Medicine in 1978. His residencies include Jackson Memorial Hospital; Internal Medicine and Neurology. He was also Chief Resident of Internal Medicine and completed a fellowship in Nephrology. He is board certified in Internal Medicine and Nephrology. He practiced internal medicine/nephrology in Boca Raton since 1984. Rob was Chief of Medicine @ Boca Raton Regional Hospital from 1991-1993. He conceptualized and co-founded MDVIP, the largest concierge medicine company in the United States and opened the first MDVIP practice in March of 2001. In September, Rob and his wife Dr. Andrea Colton will begin their newest endeavor as they open an extended hours, easy access, retail dermatology office.
---
Jill Deutch worked for three years at UJA Federation of Greater Washington (1990 – 1993) and for five years at the Jewish Community Federation of Cleveland (1993 – 1998). In 1998 Jill moved with her family to Boca Raton, Florida. She is married to Ted Deutch and they have three children; Gabrielle, Serena and Cole. Since relocating to Florida she has been an active volunteer with the Jewish Federation of South Palm Beach County and with other local organizations. Jill has an undergraduate degree from the University of Michigan and graduate degrees from Baltimore Hebrew University (MA in Jewish Studies) and University of Maryland (MSW in Community Organization). She also received a certificate in Jewish Communal Studies from the Baltimore Institute for Jewish Communal Service. Jill was a Wexner Graduate Fellow and a recipient of the FEREP (Federation Executive Recruitment Program) award. Additionally, she completed the Boca Raton Wexner Heritage program in 2009, making her the first double Wexner recipient.  Jill has served as the Director of Development for Hillel of Broward and Palm Beach since 2008.
---

Marla Weiss Egers, Executive Vice President, Financial Resource Development has been working in the Jewish world for over twenty five years, having worked in New York at the United Jewish Appeal/United Jewish Communities and CLAL National Jewish Center for Learning and Leadership. Since moving to South Florida in 2001, Marla has worked in the South Palm Beach County federation in several capacities including Director of Board Development and Special Projects, Vice President of the Women's Division, Senior Vice President of Campaign and Community Development and most recently as Executive Vice President, Financial Resource Development where she oversees Annual Campaign, Foundation and Marketing. In 2008 Marla was awarded the Nobil Award for Professional Achievement at the JFSPBC. In her private life Marla has been involved with the Association of Jewish Communal Professionals, is a member of B'nai Torah and was involved in Multiple Myeloma Foundation. She is married to Stephen and is the mother of two sons, Teddy and Max.
---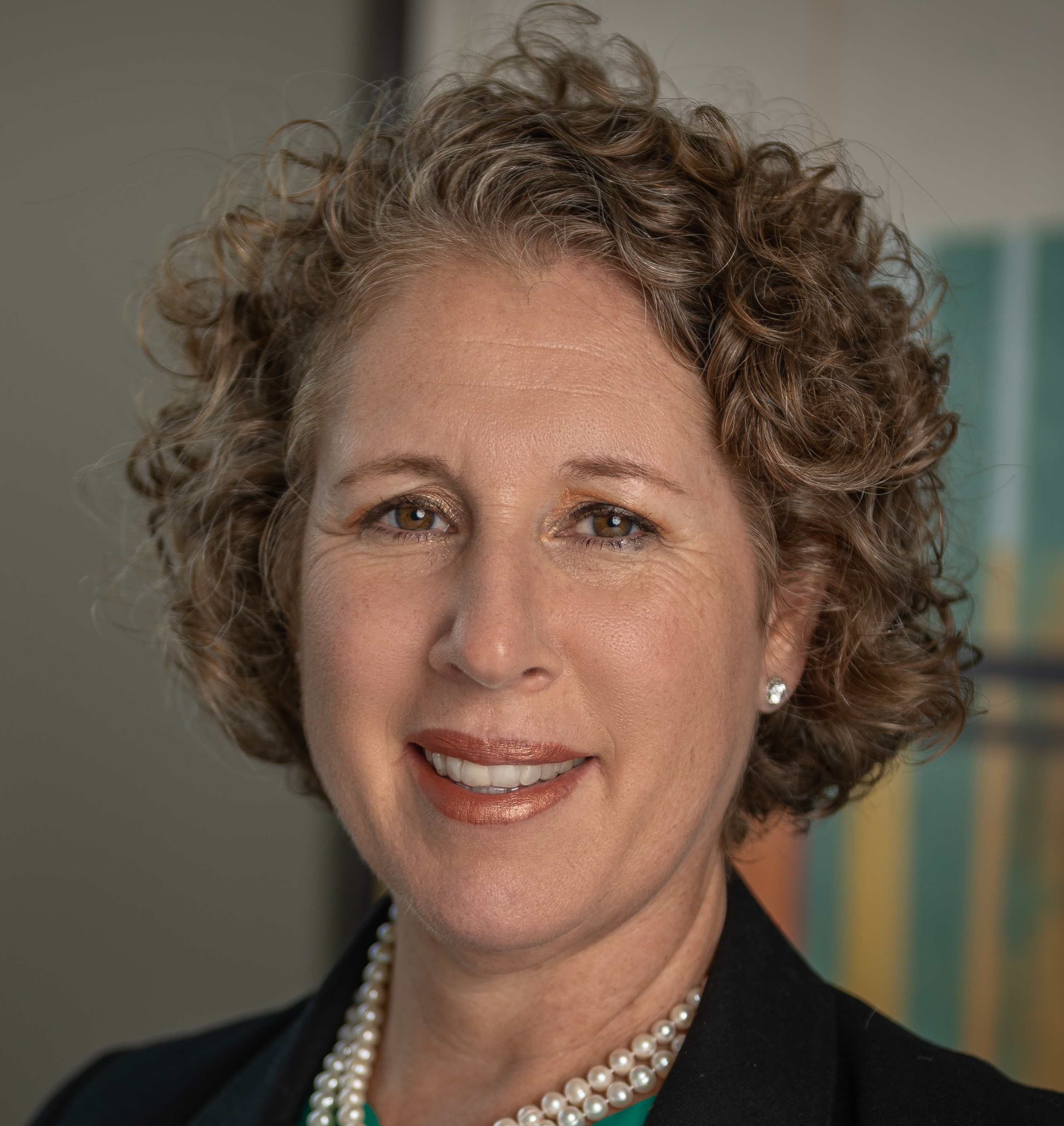 Danielle N. Hartman joined Ruth & Norman Rales Jewish Family Services (JFS) as President and CEO in March 2010. Between 2005 and 2010 she served as the Vice President, Governance and Planning for the Jewish Federation of South Palm Beach County. Under her leadership, the operating budget at JFS has more than doubled from $3.4M to $17M and their Endowment Funds have increased from $6M to $15M. She has also significantly diversified their funding base which has allowed the agency to continue to grow even during times of economic uncertainty. The staff of the agency has more than doubled during her tenure from 30 employees to over 80 full and part time employees. Since 2014 the agency has maintained a coveted 4-star Charity Navigator rating and has been named a Top Place to Work by the Sun Sentinel since 2015. She received her Master's in Non-profit Management (MNM) from Florida Atlantic University in 2005. In 2017, Danielle was honored to be recognized by FAU as the Distinguished Alumni for the College for Design and Social Inquiry. Danielle received her B.S. in Marketing with a specialization in International Business from Drexel University in 1993. Nationally, Danielle sat on the Board of Directors of the National Association of Jewish Human Service Agencies (NJHSA). Locally, she sits on the Florida Atlantic University School of Social Work Board of Advisors where she helps foster the relationship between the School of Social Work and the broader community. She was named a "Palm Beach Achiever" by Palm Beach Woman Magazine in 2013 and was nominated as a "Non-Profit CEO of the Year" by Non-Profits First in 2017.
---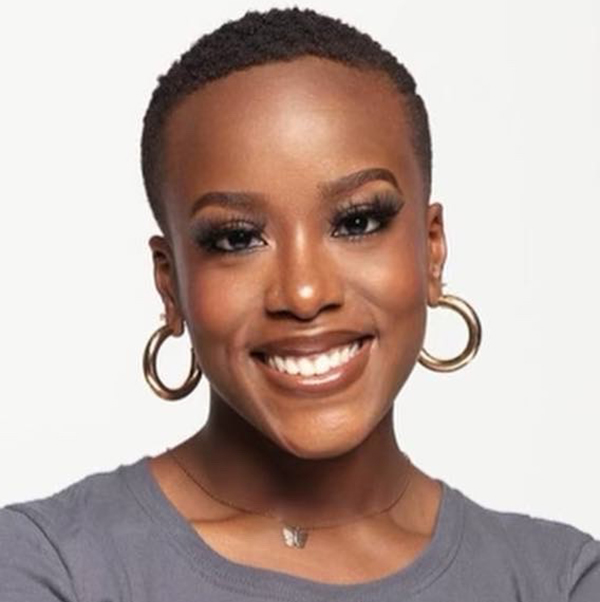 Danile Jerome is a master's level Social Worker who earned her MSW and certificate in Leadership in Executive and Administrative Development at Florida State University. She has 7+ years' experience in the human services field in both educational and nonprofit settings and has cultivated a passion for higher education and community-focused, macro-level work. She feels most energized when using her social work skills to support programmatic growth and build community partnerships. As a social worker, she has provided counseling services, program management, grant management, and case management, serving underserved and marginalized populations.
---

Elyssa Kupferberg is a Director and Investment Representative for the Wealth and Investment Management division of Stifel. In this role she is responsible for implementing the Firm's global wealth management programs and sophisticated investment alternatives on behalf of high net worth individuals, foundations, corporations and not-for-profit organizations.
Prior to joining Barclays in September 2013, Ms. Kupferberg worked at BNY Mellon for 14 years, serving as the senior sales director and senior vice president. In this role she was responsible for new business development in southeast Florida. Prior to joining BNY Mellon in 1999, Elyssa was Vice President and the South Palm Beach County Marketing Manager at Chase Manhattan Private Bank. Before that, she was a regional manager in the commercial/middle market lending division of Chase Manhattan Bank in New York.
Ms. Kupferberg earned dual degrees in 1985 from the University of Pennsylvania, a BS in Economics from the Wharton School and a BA in Communications from the Annenberg School of Communications. She also earned a MBA in Banking and Finance from Hofstra University in 1991.
Elyssa is actively involved in the community. She is a professional advisory committee member of Boca Regional Hospital Foundation, ADL, and JAFCO. She serves as a board member of Florence Fuller, JARC, AJC, ICA, Greater Boca Raton Estate Planning Council, and the Federation of South Palm Beach County where she is also vice chair of the Foundation. Additionally she is the recipient of the 2010 ADL Community Service Award, the 2012 JCC Hanadiv President's Award, the 2013 JFNA National Endowment Achievement Award, Jewish Federation of South Palm Beach County, and the AJC 2013 Woman of Valor.
---
Sheila Nestler graduated from Community Hospital School of Nursing in Springfield, Ohio. While in school, she was privileged to work with Elizabeth Kubler-Ross. She received her registered Nursing license in 1973 and moved to Miami in 1974. While living in Miami, she worked at Mt. Sinai Hospital, specializing in Neurological Care. In 1980's Sheila moved to Boca Raton with her husband Mark and worked in the Home Health field as a Discharge Planner for many years becoming the Director of Nursing of Coastal Home Health Care. In 1996 Sheila created a 501C3, Adoption Source, bringing 110 newborns to families in the United States from Russia and China. She traveled to Russia, China, and Belarus to facilitate these permanent placements for the orphaned children. She received her Real Estate License in 1985, and now works with her husband Mark in their firm Nestler Poletto Sotheby's International Realty. They recently sold to One Sotheby's International Realty, and she continues to work in their organization. Sheila has also been involved with Big Brother and Big Sisters Organization since 1973 and she mentored a young girl and helped her on a path towards nursing as a career. Sheila and Mark have two wonderful daughters, Jennifer and Michelle, living in Broward county.
---
Amy Ross earned her BSW from FAU. As part of her BSW degree training, she worked at Bethesda Memorial Hospital as a Case Manager responsible for post-surgical patient advocacy and care. Amy has also served as a volunteer teacher at B'nai Israel Congregation and Whispering Pines Elementary School. She is an avid and active volunteer for the greater Boca Raton and South Florida philanthropic communities. She serves on the boards of the Adolph & Rose Levis Jewish Community Center, South Palm Beach County Jewish Federation, Florence Fuller Child Development Centers and Morgan & Friends Fight Cancer Charity Tournament.  She has also served as Co-Chair of the Adolph & Rose Levis JCC Annual Golf Tournament, the Go-Pink Challenge in support of the Boca Raton Regional Hospital, and the South Palm Beach County Federation Major Gifts Event.
---
Jenna G. Rubin focuses her legal practice on probate, trust and guardianship litigation at Gutter Chaves Josepher Rubin Forman Fleisher Miller P.A. in Boca Raton, Florida. Jenna received her J.D. from Harvard Law School and her B.S. degree in Communication Studies and Political Science from Northwestern University. She is a Florida Bar William Reece Smith, Jr. Leadership Academy Fellow and an active member of both the Real Property, Probate and Trust Law Section and the Elder Law Section of the Florida Bar.
---
Robin Rubin earned both her MSW and BSW from FAU. As part of her MSW degree training, she worked at the Lynn Cancer Institute of the Boca Raton Regional Hospital primarily in the multi-modality oncology center. She is also a graduate of the highly selective Wexner Heritage Foundation Leadership Program. Professor Rubin is an avid volunteer, and very involved and well respected in the greater Boca Raton philanthropic community. Active in her effort to foster and support the local community, she has served on the foundation board for Boca Raton Regional Hospital, Hillel of Broward and Palm Beach County, the executive board of the Adolph & Rose Levis Jewish Community Center, South Palm Beach Jewish Federation, and Norman and Ruth Rales Jewish Family Services. She also serves on the Boca Raton Regional Hospital's Go-Pink challenge committee and on the Women's Advisory Council for the Christine E. Lynn Women's Health & Wellness Institute. She is also passionately involved in the yearly Reflections of Hope Luncheon. The mission of that luncheon is to educate the community and end the stigma of mental illness.
Professor Rubin knows the skills and tools necessary to living a flourishing life and her passion is to teach people how to build their reservoir of positive emotions, work with negative emotions, increase their resilience, and create nurturing relationships. Currently she teaches the Social Work and Positive Well Being course in both the MSW and BSW programs. As an alumna of FAU, she is the driving force for the annual Heart of Social Work Event that raises funds for student scholarships. Ms. Rubin also founded the Community Advisory Board for the School of Social Work in 2011 and continues to serve on the board as the faculty representative.
---

Jan Savarick is president of Boca Raton Regional Hospital Foundation and has played an integral role in the success of the Foundation and the Hospital since she joined the organization in 2001. She oversees all fundraising activities, including capital, annual and planned giving campaigns, corporate giving, donor relations, community awareness, major gifts, special events, strategic planning and new program development. She is a key member of the Hospital administrative team, helping to determine the organization's policies and future direction. Jan has more than thirty years of marketing, advertising, fundraising, public relations, media relations, strategic planning, organizational development, operational excellence and P&L management experience. Her experience in motivational speaking, business management and operations has resulted in the design, implementation and execution of numerous and successful fundraising campaigns. In addition to her role at Boca Raton Regional Hospital, Jan has been extremely active in the community, and has played a significant role on a number of not-for-profit boards. She served as president of Donna Klein Jewish Academy and is active in Hillel, Jewish Federation of South Palm Beach County, Levis Jewish Community Center, Jewish Education Committee, JAFCO and B'nai Israel Congregation. Prior to moving to Boca Raton in 1988, she served as executive vice president and chief operating officer of Imprint Products, Inc., Rockville Center, NY and director of marketing for Berkey Photo, Inc., New York, NY, a Fortune 500 company.
---
Upendo Shabazz joined Allegany Franciscan Ministries in 2010. She oversees the organization's ministry in Palm Beach, Martin and St. Lucie Counties. A native Floridian, Upendo has served the Palm Beach County community for many years. She was vice president of Community Impact with United Way of Palm Beach County and spent six years with the Department of Safe Schools for the Palm Beach County School District. She periodically teaches as Adjunct Professor at Barry University School of Social Work.
Upendo has served on United Way of America's Minority Roundtable Advisory Committee. In 2009, she became a United Way of America Global Resident Fellow. Upendo was featured in the Success South Florida Magazine "40 Under 40 Most Influential Black Professionals of 2006", "Who's Who in Black South Florida" for 2007 and 2008 and named one of South Florida's "25 Most Influential & Prominent Black Women in Business" for 2011. She was a finalist for the 2019 St. Lucie County Economic Development Council Pete Hegener Leadership award.
Upendo earned both a Bachelor and Master's degrees in social work from Florida State University and is certified in Leadership and Management from University of Miami. She is a current board member for West Palm Beach Arts and Entertainment District, Association for Black Foundation Executives (ABFE), Florida Nonprofit Alliance and the West Palm Beach Downtown Development Authority. Upendo is currently a member of Leadership Palm Beach County and the Blue Ridge Leadership Institute.
---

Debra Tendrich is the Founder and CEO of a non-profit organization called Eat Better Live Better. Her program is designed to help fight against the huge childhood obesity epidemic that is plaguing the youth.  Formally obese, Debra was 5'1, weighed almost 200 pounds and diagnosed with high cholesterol. At the age of 25 years old she decided to make a lifestyle transition. She dedicated time to work out daily and to learn to eat healthy. Even though she lost 70 pounds and dropped her cholesterol almost 100 points, she still believes the biggest transformation she made was the transformation she brought upon her daughter. Her new healthy lifestyle directly impacted her child and that gave her inspiration to continue her journey.   Since 2014, she has dedicated a lot of time volunteering at schools. She donated over 600 backpacks and school supplies throughout PBC Schools, volunteers for Career Days, helps organize anti bullying pep-rallies and speaks to students and teachers about fitness and nutrition.  Debra is dedicated to making a huge impact in the community and thrives to become a community leader.
---
Heather Thompson earned her Ph.D. in Marriage and Family Therapy and MSW in Social Work from the Florida State University in Tallahassee. She taught as an Adjunct Professor at Florida Agricultural & Mechanical University after the completion of her Ph.D. She has several years of experience in the child welfare system in Florida, working in a range of roles from a front line staff to an administrator at the lead child welfare agency of North Florida. Additionally, as a Licensed Clinical Social Worker, Dr. Thompson has provided counseling services, including individual, couple and family counseling, as well as parenting interventions to at-risk families involved in the foster care and juvenile justice systems. She is also a Qualified Supervisor for registered interns in Social Work and Marriage and Family Therapy. Her area of research expertise is in child welfare, specifically identifying protective factors for adolescents and their families in long-term foster care. Her secondary area of research focuses on identifying best practices for child welfare professionals.
---

Allyson Tomchin earned her Bachelor's Degree in Social Work from University of South Florida in 1992 and her Masters Degree in Social Work from Barry University in 1993. She is an LCSW, a Florida Supreme Court Certified Family Mediator, a Qualified Parenting Coordinator and a business owner. She has worked in the public sector for ten years in various areas. She began her career as an outpatient counselor at Broward Addiction Recovery Center, BARC. At age 25 she has the opportunity to take a grant off of paper and into real life by creating Cool School a Gang Prevention program on South Beach. This was a joint venture with Barry University, Miami Dade County Public Schools, the State Attorney General's Office and the Miami Beach Police Department. She along with her colleagues were able to make Cool School a 501 ©(3) and ran it successfully for several years. She remained at Fienberg Fisher Elementary School and ran the Full Service School offering and coordinating health, mental health, day care, case management, afterschool activities, and special needs testing for 900+ families. She has supervised both BSW and MSW students from Barry University, FIU and FSU. She took a brief sabbatical and worked in the roofing industry crafting her grant writing skills in the private sector by writing training manuals for innovative roofing products. Following that she opened Directive Energy and since 2003 she has served hundreds of individuals, groups and couples. She provides Solution Focus counseling services for individuals 12 and up. In addition to the counseling practice she works as a Parenting Coordinator in the field of high conflict divorce assisting with co-parenting efforts and drawing up Parenting Plans. She trains professionals on how to be Parenting Coordinators and is one of only two trainers approved by the Florida Supreme Court to do so. She is an avid public speaker, a contributor to South Florida Parenting Magazine, a past co-host of 3 Loud Women an internet talk show, a past Board member of NAWBO, The National Association of Women Business Owners, a past President of Sisterhood at Temple Solel , has served on the Florida Bar Grievance Committee and she is currently a proud Adjunct Professor of Social Work at FAU. She lives, works and plays with her family in Hollywood Florida.
---
Randi Winter graduated from Rutgers University with a BA in Psychology and a teaching license for elementary education. Randi and her husband David have 3 sons and 1 daughter, Lewis, Maxx, Gabriel and Lily. She moved to Boca Raton with her family 23 years ago. Randi serves as the Philanthropy Director for JAFCO (Jewish Adoption and Family Care Options) for the past 7 years. Randi was the secretary of the Board of Trustees for JAFCO's Children's Ability Center for families raising children with developmental disabilities as well as the volunteer chairperson for the JAFCO DD Advisory Council and the founding co-chair for the center's annual "In My Shoes" luncheon. Randi currently serves on the board of Hillel of Broward and Palm Beach. Randi served as the President of the Foundation Board of Spanish River High School and the past Vice-Chairperson and Secretary of the (CAAB) Community Academy Advisory Board. At Pine Crest Preparatory School she served on the annual fund committee and is a former board member of the Nadel Center for Early Childhood Learning Center at B'nai Israel. She has been on the Chris Evert Charities gala committee for the past 15 years to help raise money for Chris Evert Charities. Randi has served on the Boards of the Jewish Federation of South Palm Beach County, The Adolph and Rose Levis JCC, Donna Klein Jewish Academy PTO and was the Chairperson on the Betty and Marvin Zale Early Childhood Learning Center as well as a member of the Junior League of Boca Raton. Additionally, she is the recipient of the JCCA Young Leadership Award and along with her mother was the co- recipient of the mother and daughter of the year award by JAFCO. She has been serving on the Social Work Advisory Board at FAU for 8 years. Her passion for helping children and families has driven her to learn at the Master of Social Work Program at FAU.