2018 Events
| 2023 | 2022 | 2021 | 2020 | 2019 | 2018 | 2017 | Sponsored Conferences/Workshops |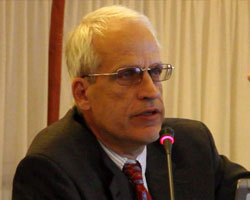 FMRI & FAU ITE Student Chapter Lecture Series
December 12, 2018, 12pm
FAU Boca Raton Campus, EE Bldg. 96, Rm. 405
Guest speaker Yorgos Stephanedes, Ph.D., P.E., ITS Program Director, Civil Engineering, University of Patras, Greece will discuss his current work on the behavior of vehicles in incident-prone conditions in Smart Cities, and estimation of 3-d incident precursor and risk vectors of autonomous transport in a Smart Campus.
Flyer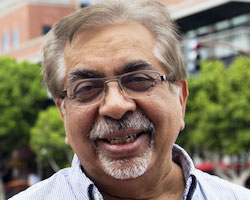 FMRI & FAU ITE Student Chapter Lecture Series
November 16, 2018, 11am
FAU Boca Raton Campus, EE Bldg. 96, Rm. 303
Guest speaker Pitu Mirchandani, Ph.D., Professor at the School of Computing, Informatics and Decision Systems Engineering, Ira A. Fulton Schools of Engineering, Arizona State University will discuss his studies in Dynamic Stochastic Networks, with interests in models and systems for making strategic, tactical, and operational decisions in stochastic networked environments, with applications typically related to transportation and logistics.
Flyer
Drafting, Designing, and Deploying Wrong-Way Driving Initiative in Florida
FMRI & FAU ITE Student Chapter Lecture Series
October 17, 2018
Guest speaker Priyanka Alluri, Ph.D., P.E., Assistant Professor, Department of Civil and Environmental Engineering, Florida International University will discuss how wrong-way drivers pose a serious risk to the safety of themselves and other motorists, and FDOT's strategies to address the issue.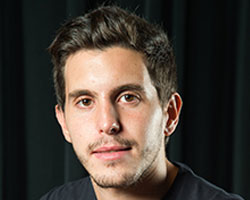 Containership Routing Scheduling and CPLEX
FMRI & FAU ITE Student Chapter Lecture Series
September 13, 2018
Speaker Anastasios Charisis, graduate research assistant, FAU Freight Mobility Research Institute, presented his research.
Hosted by the Council of University Transportation Centers (CUTC), the Center for Transportation Studies (CTS) at the University of Minnesota
June 4-6, 2018, Minneapolis, Minnesota
The three-day event will focus on guest speakers sharing user-centered transportation safety systems, with research that addresses both traffic safety systems and high-risk road users.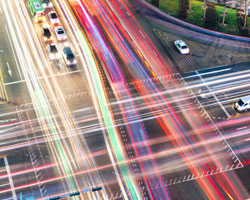 Automation in Transportation
Hosted by FAU FMRI and the Center for Urban and Environmental Solutions
April 16, 2018
Guest speakers will address what the advent of automated and connected vehicles means for the future of urban mobility. Topics will address passenger and freight systems, planning, policy, and business implications for the transportation industry.
Self-Driving Books – How Our Standard Practices Will Change in the Age of Connected Vehicles
FMRI & FAU ITE Student Chapter Lecture Series
February 21, 2018
Guest speakers Eric Lindstrom, P.E., and Nathalie Rodriguez from Kittelson & Associates will discuss how the design of our transportation infrastructure is guided by standards, guidebooks, and best practices based on vehicles operated by human drivers, and whether these guidelines are applicable to vehicles that are controlled by electronics and sensor-based systems.
| 2023 | 2022 | 2021 | 2020 | 2019 | 2018 | 2017 | Sponsored Conferences/Workshops |