Student Highlights
Department of Civil, Environmental & Geomatics Engineering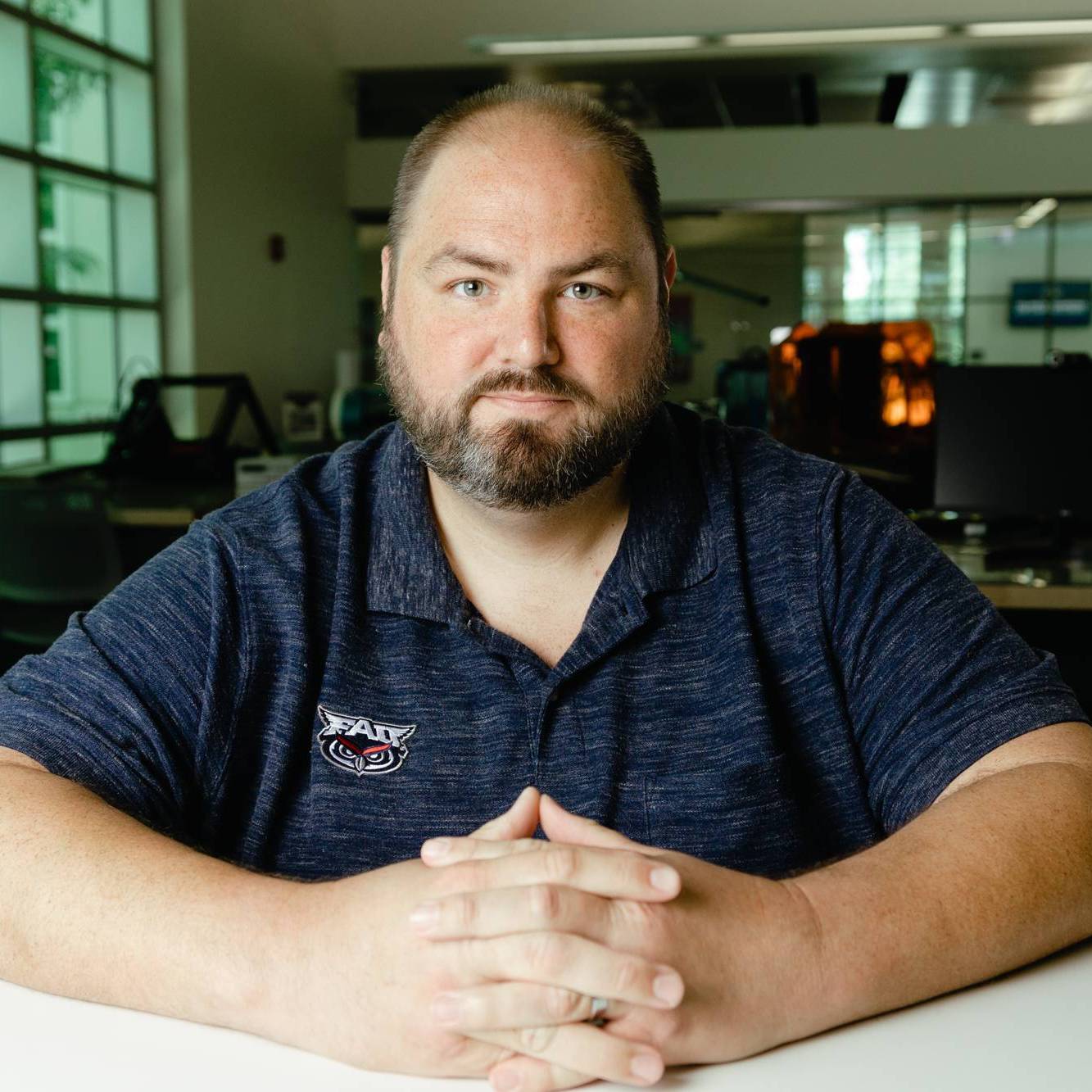 Brandyn Nutter
Evironmental Engineering
Brandyn Nutter graduated with an AA in Environmental Science from Indian River State College before transferring to Florida Atlantic University to pursue a BS in Environmental Engineering. He graduated Magna Cum Laude and is now a first-year graduate student pursuing the new PhD in Transportation and Environmental Engineering from the department of Civil, Environmental and Geomatics Engineering. He is currently working as a Graduate Research Assistant for Dr. Masoud Jahandar Lashaki and as a Graduate Teaching Assistant for Dr. Peng Yi's Environmental Science and Engineering class In his free time, Brandyn enjoys playing video games, tabletop games, reading, cooking, and watching Star Trek or visiting art galleries with his wife, Katherine. Brandyn's research interests include air quality control, carbon capture and sequestration, climate change, and biogas production and treatment. Brandyn has a passion for finding knowledge and for solving problems. His dream job is to work for NASA designing environmental systems for crew modules and potentially for future permanent habitations in space. He hopes to at least contribute to the research that will lead to such innovations.
---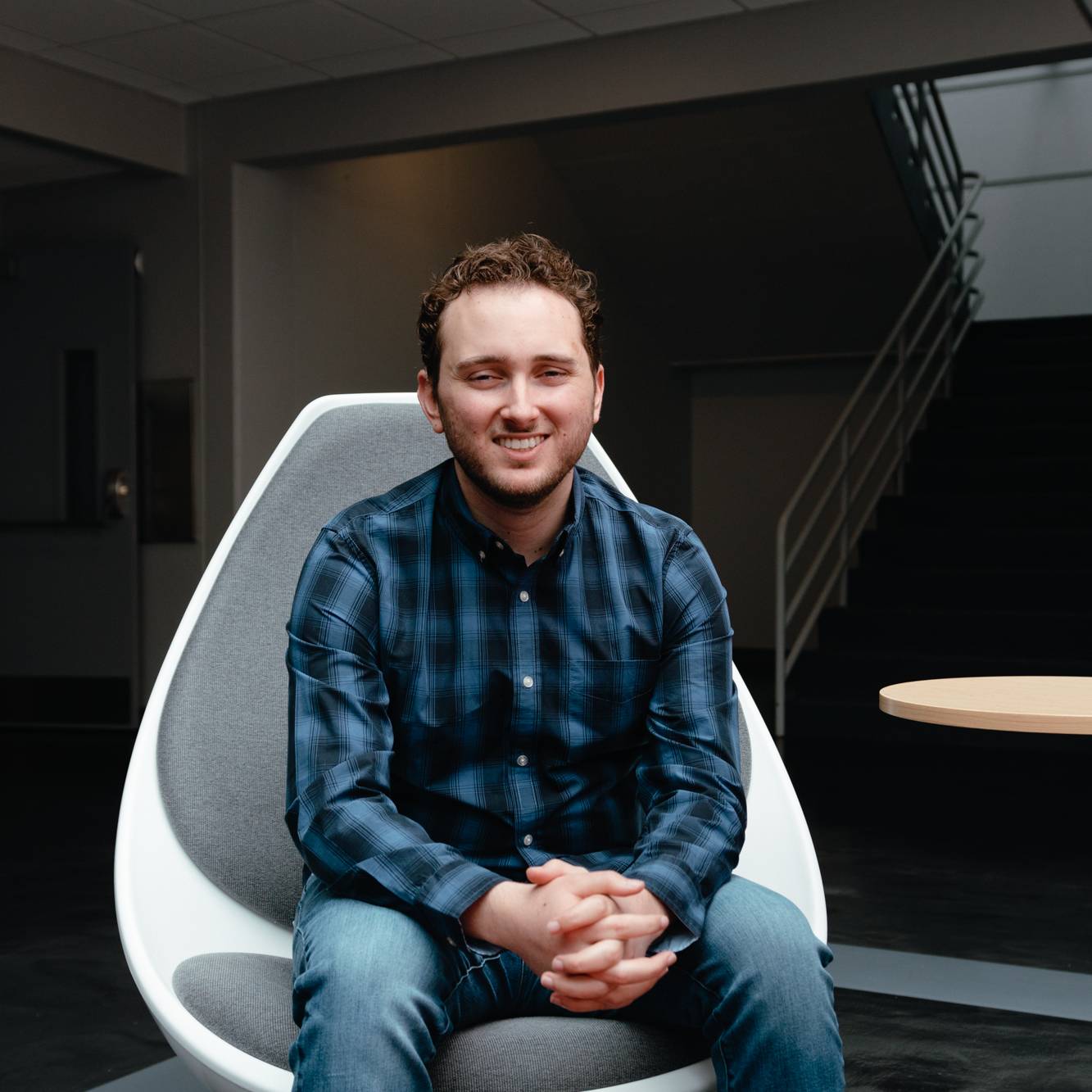 Brett Costanza
Geomatics Engineering
In May 2022, I graduated from FAU, Magna Cum Laude, with a Bachelor of Science Degree in Geomatics Engineering. In my junior year at FAU, I was accepted into the joint Bachelor of Science/Master of Science degree program in the College of Engineering and Computer Science. My graduate studies are in Civil Engineering with a concentration in Transportation and Geomatics Engineering. I am expecting to graduate with my Master of Science Degree in August 2023. Currently I am working on a research project at FAU building a portable sensing system using visible, infrared and Lidar sensors. ​My academic achievements include Presidents List and Deans List at FAU. My senior year I was awarded the Faculty Award for Outstanding Academic Achievement and the Faculty Award for Outstanding Academic Leadership from the Department of Civil, Environmental and Geomatics Engineering. I am a member of Tau Beta Pi (Engineering Honor Society) and Phi Kappa Phi (National Honor Society). ​Currently I am the President, for a 2nd term, of the Florida Surveying and Mapping Society (FSMS) FAU Student Chapter. As president I have been working hard to increase awareness and enrollment of the FSMS student chapter on campus. Since my senior year, I have been working at WGI, Inc. in West Palm Beach, Florida as a Geospatial Intern. I am looking forward to a career in the field of Geomatics Engineering and/or real estate development and planning. I am particularly interested in GIS, Remote Sensing and Photogrammetry. I hope to do research in the development of new technologies in Geomatics and possibly teach at the university level.
---
Department of Electrical Engineering & Computer Science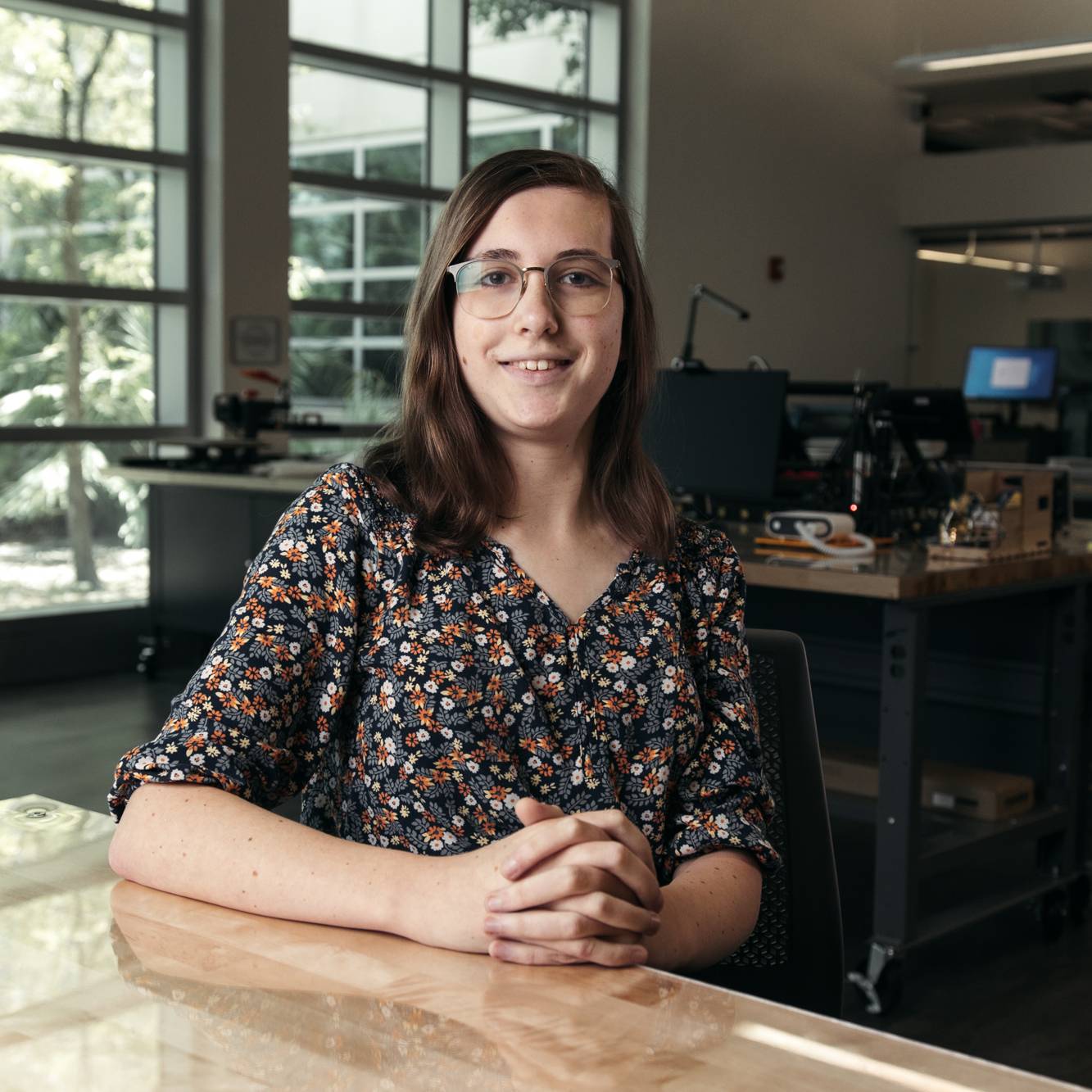 Emily Chamberlain
Computer Science
My name is Emily Chamberlain, I am originally from Orlando, FL and moved to the area when I was 15. I have always had a passion for engineering and knew when I was around 14 that I wanted to go into an engineering field, as new technologies and developments never ceased to excite me and I have always hoped to one day play a role in bringing those new ideas and developments into reality as an engineer. In the Fall of 2019, I began my collegiate journey at Florida Atlantic University after graduating high school. I decided to major in Computer Science during my undergrad as I had a strong interest in programming and learning all of the numerous things one can achieve, and solve, with code. Then, in Spring 2021, the college announced the availability of a new minor program in Artificial Intelligence, I enrolled in that minor as soon as I became aware of it because I had always had an interest in the potential that Artificial Intelligence has to transform, and improve, our way of life. A few semesters later, in Fall 2021, I graduated with my undergraduate degree in Computer Science with the minor in Artificial Intelligence. Nearing graduation, I became interested in learning more about hardware/electrical engineering concepts, and am currently pursuing a masters in Computer Engineering with a minor in Artificial Intelligence as well as completing the prerequisites for a second masters in Electrical Engineering. I am also currently involved in many different organizations on campus such as the Society of Women Engineers (SWE), Alpha Omega Epsilon (AOE), Women in Engineering and Computer Science (WIE/CS), and the Institute for Electrical and Electronics Engineers (IEEE).
 
---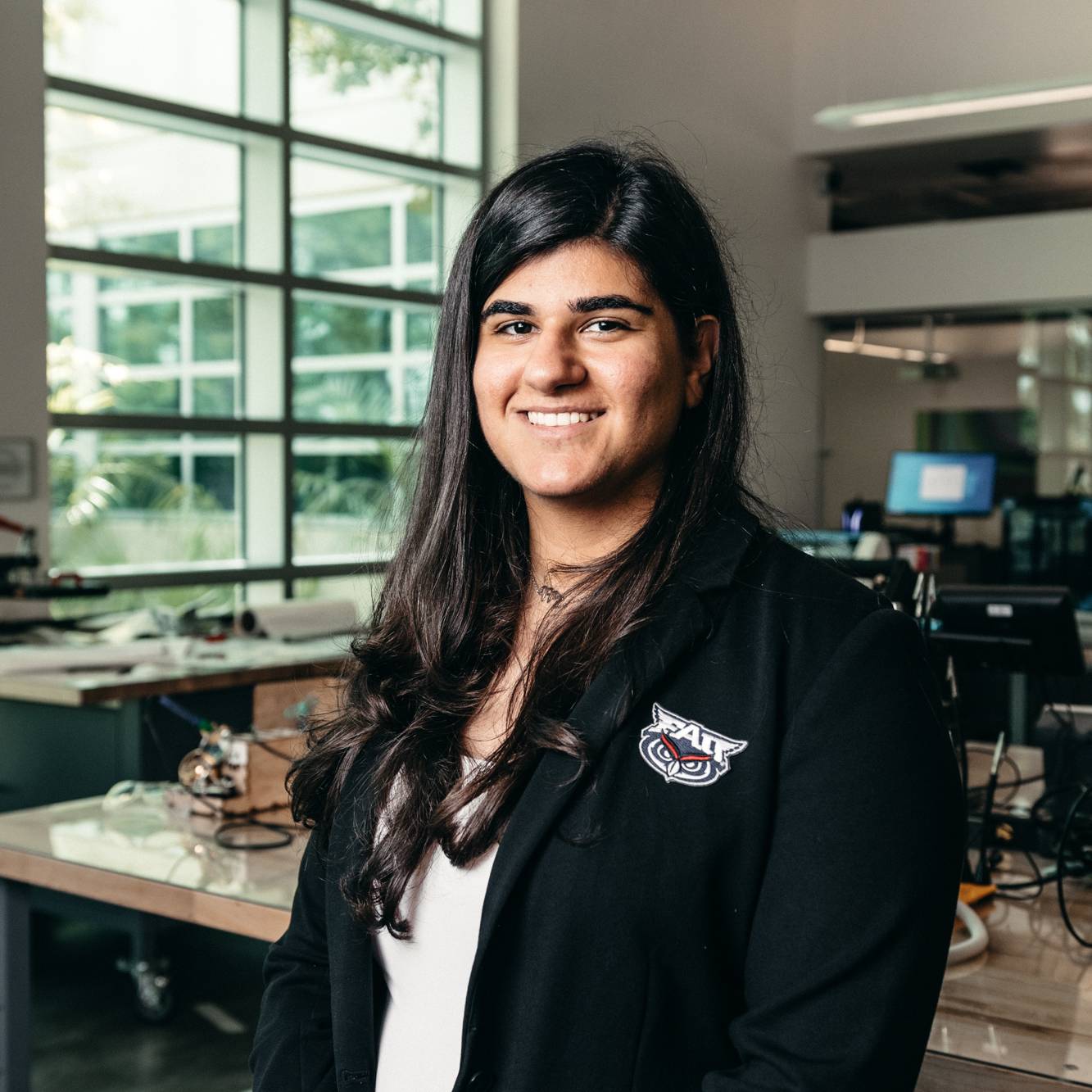 Natasha Zbib
Electrical Engineering
Natasha started as a freshman, majoring in the Bachelor of Science in electrical engineering (BSEE) program in the summer of 2019. Natasha is motivated, driven, and determined to succeed. She was part of our SOAR in 4 Scholars program. The program requires that students complete their bachelor's degree within four years. Natasha completed her degree in a little over three years. Natasha is one of those students who not only came to see me for advising once per semester, but she would often come to our office and visit with me and the other advisors just to say hello and to let us know the exciting engineering things she was doing. She was one of those students who always wanted to plan ahead. She would request to meet with me in advance, to ask about what classes she should take in the upcoming semesters. Natasha also has a heart to serve others. She has frequently volunteered to help our college with many different events, like open houses, new student orientation, and helping us as a tour guide, etc. Her help was very much appreciated and needed. She was an active member of Women in Engineering and has helped many new students get acclimated to FAU. Natasha has a passion to be an engineer. There is no doubt in my mind that she will make our world a better place in the near future with her skillsets, knowledge, and kindness. She is unstoppable we are proud to have been able to guide her and to know her.
 
---
Department of Ocean & Mechanical Engineering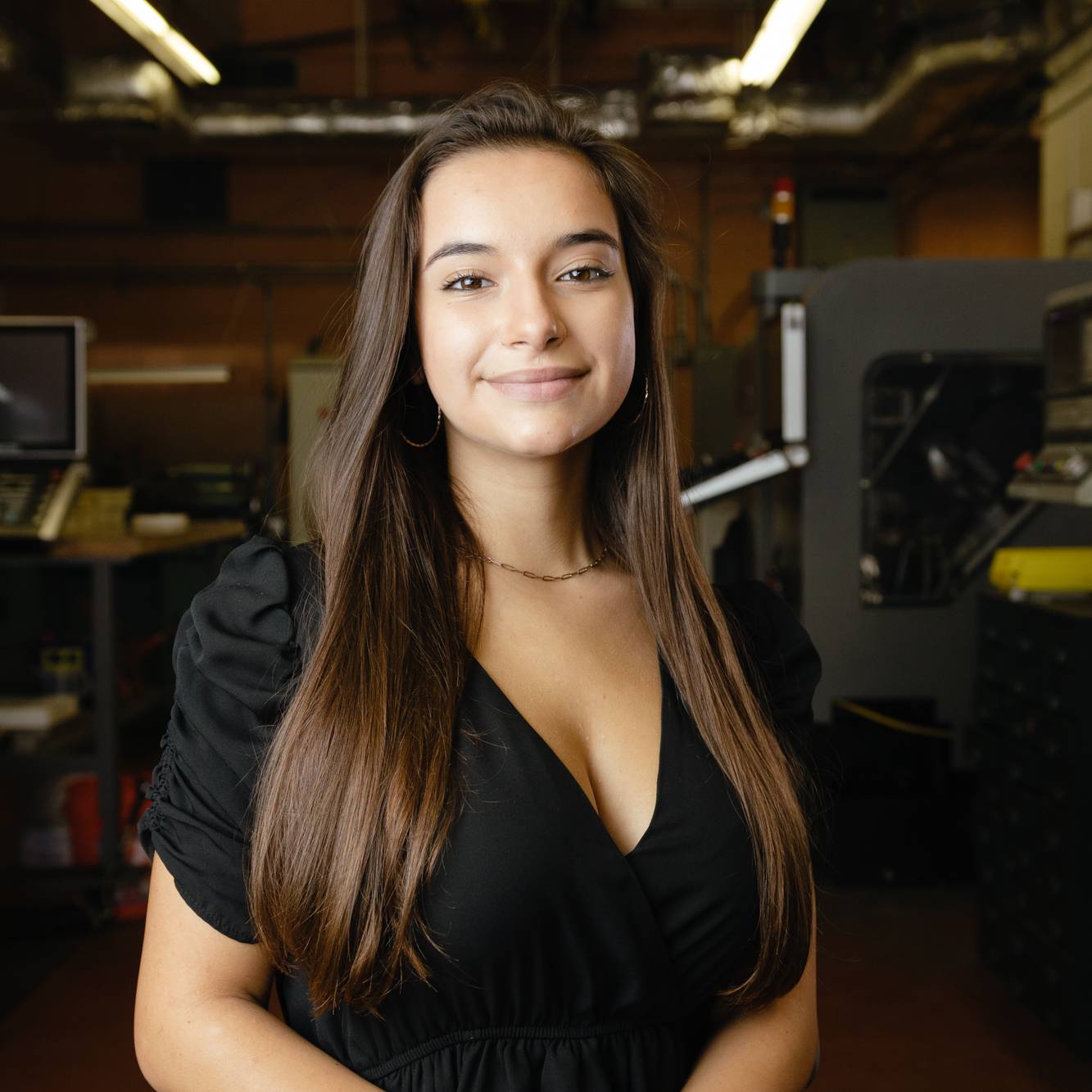 Nicki Russo
Mechanical Engineering
Nicki Russo is a senior at FAU pursuing a Bachelor's Degree in Mechanical Engineering with hopes to graduate by Spring of 2024. She is the current Internal Vice President of the American Society of Mechanical Engineers and Vice President of the Society of Women Engineers. With her passion for helping people, she plans to work overseas to help normalize clean water in third world countries in hope to make the world a better place for all.