School of Public Administration Advisory Board

The School of Public Administration Advisory Board provides support and assistance by developing, planning, and facilitating specific targeted activities that advance the school's goals and by providing input on programmatic ideas. The School of Public Administration advisory board meetings have been very productive and input from the Board is being incorporated into our NASPAA accreditation and Academic Program Review self-studies.
---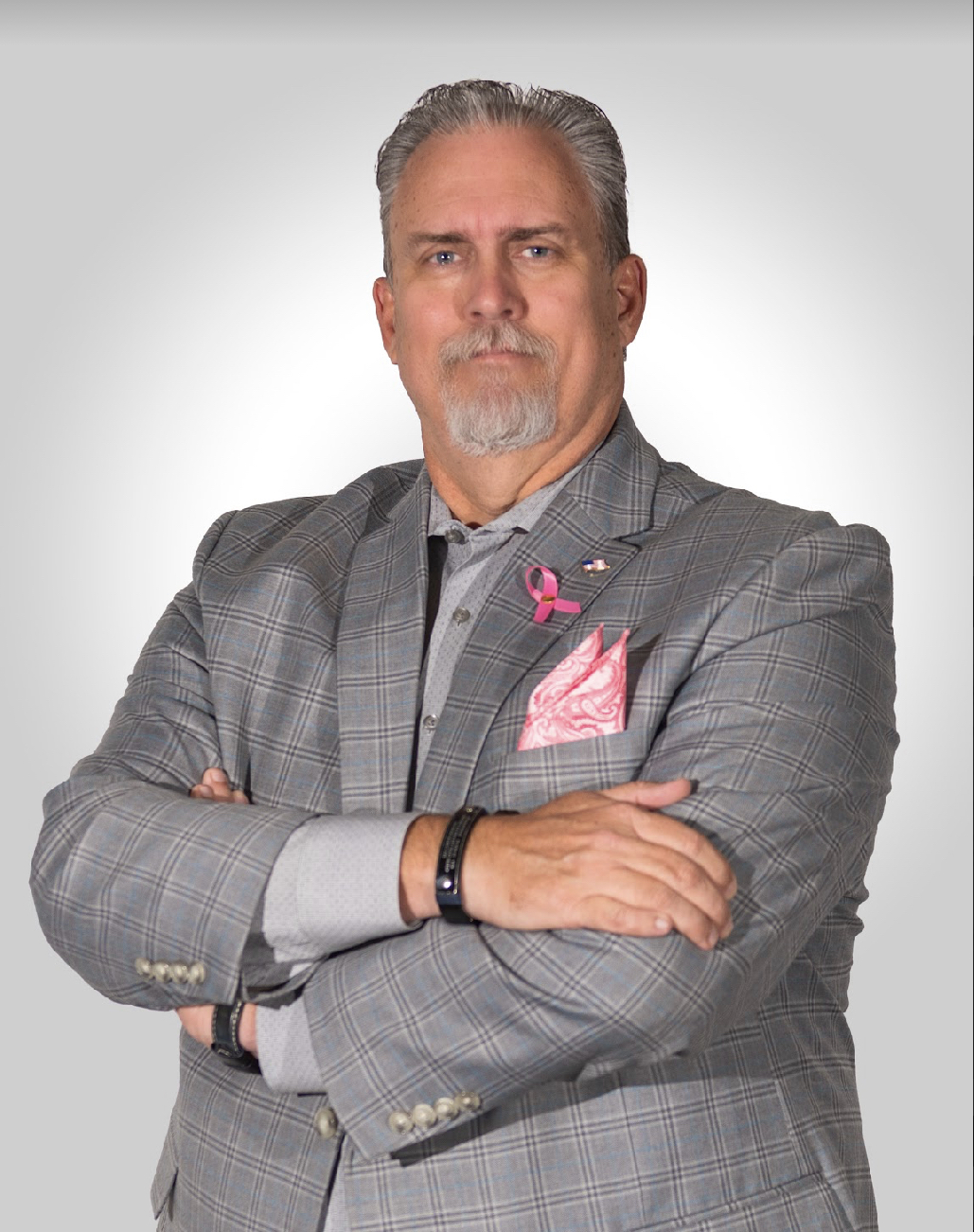 Wayne Boulier
Wayne Boulier currently serves as the Interim Dean of the Public Safety Pathway, at Broward College. He is a native Floridian and is a retired Law Enforcement Professional. Wayne holds an MS in Criminal Justice and Safety Studies from Faulkner University. Wayne is a proud graduate of the FBI National Academy in Quantico Virginia, Florida Department Law Enforcement- Chief Executive Class 55, Leadership Broward Class 39, and Broward College's President Leadership Academy.  Wayne believes that the greatest gift one could give is the gift of Public Service. 
---

Patricio Coicou
Patricio Coicou received his Bachelor's Degree in Public Management at Florida Atlantic University in fall of 2018. In his time at FAU, Patricio has been involved in Student Government for 2 and a half years and was selected to be a part of the committee that secured FAU's re-accreditation under the Southern Association of Colleges and Schools (SACS) in 2012-2013. He is a founding member of FAU's undergraduate research journal and the Council of Scholarship and Inquiry. Patricio was a public policy intern in the City of Delray Beach and now currently works for the social security administration. spring of 2018 Patricio had the opportunity to conduct a research study under Dr, Clifford McCue entitled "Municipality Security Network Infrastructure Protocols: Who is Knocking on the Door?" He will start working on his MPA in the spring of 2020 at FAU with the hopes of becoming a public policy analyst.
---

Dominic Combs
Dominic Combs currently works for the Broward County Human Services Department (Office of Equity and Community Investment), where he serves as the Senior Program Coordinator for their University Student Practicum Program. Dominic is tasked with creating partnerships with Colleges and Universities across the country to provide practicum experiences to students within the Broward County Human Services Department.
Dominic received his first M.Ed. from Wright State University in Special Education and is a licensed secondary special educator (mild to moderate). He is currently pursuing his PhD in Curriculum & Instruction at the University of Illinois at Urbana-Champaign. In conjunction with his doctoral pursuits, Dominic was able to complete an M.Ed. in Curriculum & Instruction with a specialization in program development, assessment, and evaluation. Additionally, Dominic earned a master's degree in social work (MSW) in December 2018, with a concentration in mental health. Subsequently, Dominic is able to integrate all of his multifaceted skills needed to develop, implement, and sustain programs within Broward County Human Services Department.
---
Peter Cruise
Peter Cruise is the Executive Director of the Public Ethics Academy and Affiliate Associate Professor at Florida Atlantic University.  Both his academic and professional careers have been focused on improving the ethical climate in public sector programs and organizations. Since graduating with his Ph.D. in Public Administration from FAU in 1995, he taught ethics and organizational behavior in both undergraduate and graduate students in universities such as California State University-Chico, Golden Gate University, Louisiana State University and Mary Baldwin University. Before beginning his academic life, his professional career started in West Palm Beach in the early 1980s, working at St. Mary's Hospital, and the Palm Beach Blood Bank, and later at Martin Memorial Hospital in Stuart.  In addition to many published articles, he is the co-editor of the Handbook of Organization Theory and Management: The Philosophical Approach (2nd Edition, 2006).  In April 2015, he was selected by the faculty the College of Design and Social Inquiry at Florida Atlantic University as a Distinguished Alumnus.
---
Maylee De Jesús
Maylee De Jesús is a full-time worker and part-time student at Florida Atlantic University, working towards her Master's Degree in Public Administration.  Maylee is a mother of two girls, Marializ and Veronica.  Maylee is the Town Clerk and Assistant to the Town Manager for the Town of South Palm Beach. Maylee has worked at the Town of South Palm Beach over 2 years, and prior to this Town, she worked at the Village of Palm Springs for almost 9 years. She is very active in both Municipal Managers and Municipal Clerks Associations locally, statewide, and internationally. Maylee held the position of President of the Palm Beach County Municipal Clerks Association from October 2016-October 2017. She has been in the Clerk's Department throughout her entire career in government and aspires to be a Municipal Manager in Florida. Maylee is a Certified Municipal Clerk and is working towards her Masters Municipal Clerk Designation. She started the International City Managers Association Student Chapter at FAU in the Spring of 2017, in hopes of closing the gap between the outgoing MPA students who want to work for local government, and the municipalities in Florida.
---

Leslie Harmon
Leslie Harmon is the Pension Administrator for the City of Boca Raton. She has been with the city for over 21 years.  She earned a Master of Public Administration from Florida Atlantic University in 2008 and received a Bachelor of Science degree in Natural & Cultural Resource Management from Georgia Southern University in 1996.  Currently, she is pursuing her designation as a Certified Government Finance Officer.
Leslie is also an active member of the Florida Government Finance Officers Association.  Serving as President of the Palm Beach Chapter in 2019.  She currently serves as a member of the FAU School of Public Administration Advisory Board.
---

Danielle N. Hartman
Danielle N. Hartman joined Ruth & Norman Rales Jewish Family Services (JFS) as President and CEO in March 2010. Under her leadership, the operating budget has grown to over $20M and legacy gifts have grown to $15M. Since joining the organization, she has focused on diversified the way the agency is funded,  specifically by growing programs which generate fees, and strengthening community partnerships to expand services.
Danielle received her M.S. in Nonprofit Management from FAU in 2010 and was recognized by FAU in 2017 as a Distinguished Alumna. In addition to her role at JFS, she currently is active on the Board of Advisors for the FAU Sandler School of Social Work and the United Way's Palm Beach County Hungry Relief Advisory Committee. She is a past Board Member of the National Association of Jewish Human Service Agencies (NJHSA) and has presented at several conferences on a variety of topics including women in the workforce, diversifying revenue streams, and governance. She is currently working with the FAU Sandler School of Social Work on content for two asynchronous modules on strategic planning and the business side of running a non-profit as part of their management certification program.
---
 
Christopher B. Hopkins
Christopher B. Hopkins is a member of McDonald Hopkins LLC, a business advisory and advocacy law firm.  He has more than 20 years of trial and appellate experience representing businesses and families in the areas of commercial, malpractice, and probate litigation.  He also represents lawyers in disciplinary matters with the Florida Bar.
In addition to his work in the courtroom, Christopher's practice involves emerging technologies such as privacy, defamation, cybersecurity, data breach, internet crimes, and social media discovery.
Christopher is an adjunct professor at Florida Atlantic University.  He is a frequent speaker on litigation, technology, and ethics and has written over 100 articles as well as an iPhone app.  He is a mediator, arbitrator, and is admitted to practice in Florida, New York, and Washington DC. He is a member of the Leadership West Palm Beach Class of 2018 and a Trustee of the Chamber of Commerce of the Palm Beaches.  Christopher earned his J.D. from Tulane, master's from Wesley Seminary, and bachelors from the University of Richmond.
---
 
Linda Julien
Linda Julien is a first-generation Haitian-American born and raised in Miami, FL. Valuing the importance of education, she pursued a bachelor's degree in Public Administration from Florida International University, and a Master in Public Administration degree with a minor in Public Procurement from Florida Atlantic University. Currently, she serves as Project Compliance Manager at the City of North Miami focused in the areas of Community and Economic Development for a project called Solè Mia. Solè Mia is a $4 Billion dollar, 15 year residential and commercial development, public/private partnership between the City of North Miami and development team of Soffer and LeFrak. Ms. Julien strongly believes in fostering public/private alliances to transform communities. With her civic work throughout South Florida, Linda is the first Haitian-American to be appointed to the Board of Directors of the IMPAC (Immigration Partnership & Coalition) Fund, an organization comprised of community leaders who are lending their voices to raise awareness of the social injustices occurring against the immigrant community. Linda was appointed by Councilman Reggie Leon of the City of Miami Gardens to serve on the City Charter Review Commission and is a Miami Fellow Alumni through the Miami Foundation, Class X.
---

Ashram Maharaj
Ashram Maharaj works at Florida Atlantic University in the Financial Aid office as a loan coordinator and graduate student counselor. He dedicates his time assisting students and parents with an affordable and strategic way of paying for college. In the Financial Aid office, he counsels graduate students and works with students to lower their student loan debt through financial literacy counseling and lowering FAU's overall Cohort Default Rate.
Ash received his undergraduate degree in Criminal Justice from FAU with Magna Cum Laude honors in 2016 and then immediately went on to his Master's degree and completed it two years later in 2018. He is also enrolled at FAU and plans to earn a second bachelor's degree in Public Management. Lastly, Ash currently serves on the FAU School of Public Administration Advisory Board and his future goal is to work in local government where he can eventually become a policy maker to make lasting impressions in a department, agency, and city.
Brian Moree
Brian R. Moree, a native of Florida, graduated from Florida Atlantic University with a Bachelor of Business Administration and Nova Southeastern University with a Master of Public Administration. He continued his education with professional certifications from Cornell University in Executive Leadership and Villanova University in Project Management. He is a member of the Pi Alpha Alpha Honor Society for Public Affairs and Administration.
Brian began his career in municipal government in 1991. He has held increasingly responsible positions with city and county governments, ranging in population from 12,000 to 350,000. Most recently serving as Assistant County Administrator for Marion County, he has had the responsibility to oversee eleven (11) departments, which include Fleet Management, Solid Waste, Facilities Management, Public Utilities, Planning Growth Services, Building Services, MSTU, Airport Operations, IFAS Extension Services, Parks and Recreation, and Office of the County Engineer.
He is a member of the International City/County Management Association, the Florida City and County Management Association, and currently serves as a member of the FAU School of Public Administration Advisory Board.
---
Russell Muñiz
Russell Mu ñ iz was appointed Town Clerk of the Town of Southwest Ranches in March 2014. In January 2015, he was appointed Assistant Town Administrator. He has been serving South Florida municipalities since 1995. Russell served as the president of the Broward County Municipal Clerks Association, the Vice President of the South Florida Government Finance Officers and City Clerks Association, and a member of the Broward County City Managers Association. Russell earned his MPA at Florida Atlantic University (FAU) in 2009 and he currently serves as a member of the FAU School of Public Administration Advisory Board.
---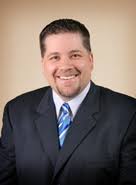 Dale Pazdra
Dale Pazdra joined the City of Coral Springs in 2006 as the Director of Human Resources. Dale has held increasingly responsible positions in the field of Human Resources serving in a leadership/management capacity for the last two decades.  He has extensive experience in compensation, human resource systems, employee relations, benefits, recruitment, leadership development, compliance and policy administration making him a well-rounded generalist.  He has served on multiple cross-functional teams and lead quality initiatives to improve the delivery of HR services focusing on service excellence and high levels of employee satisfaction. He has served on the South Florida IPMA-HR executive board since 2012 and has been teaching undergraduate Human Resource courses at a local university since 2011. He graduated from Barry University with a MPA degree in 2010 and Elmhurst College with a Bachelor of Science (Management) degree in 1990. He currently serves as a member of the FAU School of Public Administration Advisory Board.
---

Vickki Placide-Pickard
Vickki Placide‐Pickard has over 15 years of experience working in Community Development and Neighborhood Outreach in the private and public sector.  Vickki is currently the Community Development Director at the City of Deerfield Beach where she oversees intergovernmental affairs, grant writing and grant management, affordable and workforce housing development, neighborhood revitalization and is the City's liaison to Broward County Schools.
Vickki started her career working for an urban affairs and grants administration consulting firm serving municipalities primarily throughout Broward County. Her career in local government began in 2005 with the City of Coral Springs where she started as an Associate Planner and was subsequently promoted to Community Development Coordinator and then Community Development Administrator, where she provided operational management for several federal, state and local grant programs for affordable housing, community and economic development projects. In 2015, she joined the City of Deerfield Beach as the Community Development Director. Vickki received her Bachelor of Science in Health Administration as well as a Master of Public Administration from Florida Atlantic University. She is a certified Housing Development Finance Professional and a HOME Program Certified Specialist as well as a member of the National Community Development Association and serves as a board member for the Florida Community Development Association.
---

Vicki Pugh
Vicki Pugh has led teams that have raised more than $300 million for organizations in Florida and New York City, including the New York City Opera, Carnegie Hall, Ballet Florida, YMCA, Palm Beach Atlantic University, and the Community Foundation for Palm Beach and Martin Counties. She has extensive experience in all areas of advancement, including strategic planning, annual and capital campaigns, major gifts, planned giving, board development, corporate and foundation support, and special events.
Vicki is a Faculty Member of The Fundraising School of the Indiana University Lilly Family School of Philanthropy, teaching courses in leadership, major gifts, capital campaigns, and fundraising fundamentals. She holds the CFRE and CAP credentials. Vicki is a board member of Philanthropy Tank, William T. Dwyer High School Foundation, and Holy Spirit Lutheran Church. She served as President of the Association of Fundraising Professionals Palm Beach County Chapter and received the organization's Outstanding Fundraising Professional award in 2019. Vicki hails from Evansville, Indiana and is a graduate of DePauw University. Along with her husband Tim and two daughters, Ali and Grace, she resides in Jupiter, FL.
---

Sarah Shannon
Sarah Shannon has been with the John Scott Dailey Florida Institute of Government since 1983, serving as Director since 1995.   As the Institute's Director, she coordinates a variety of training programs and professional development activities for over 10,000 local and state government employees on an annual basis.   Sarah has also served as the Associate Dean for the FAU Division of Continuing Education and Interim Director of the FAU Davie Campus.  She received her undergraduate degree from the University of Minnesota and her Masters in Public Administration from FAU. Sarah currently serves as a member of the FAU School of Public Administration Advisory Board.
---
Leslie Taylor
Leslie Taylor graduated from Florida Atlantic University's (FAU) School of Public Administration with a Ph.D. in Public Administration in 2007 specializing in policy and planning.  He was a BSO/FAU Doctoral Fellow in the Department of Organizational Development and Accreditation (ODA) at the Broward Sheriff's Office (BSO) from 2002 to 2003.  Prior to completing the doctoral program, he joined BSO as a Research and Development Coordinator in the Staff Services Division.  Leslie has ten years combined experience conducting research and statistical analysis in public policy issues and several years experience planning and coordinating projects in the public sector.
In addition to his work at BSO, he has instructed several public administration and policy courses at the undergraduate and graduate levels at FAU and social science courses at Broward College in Fort Lauderdale.  He also teaches an executive leadership and critical issues course in the Executive Leadership Program at BSO.
He is a member of the American Society of Public Administration (ASPA), Pi Alpha Alpha, the International Association of Crime Analysts (IACA), and the International Association of Law Enforcement Planners (IALEP).  I am also a member of the Broward Sheriff's Office/Nova Southeastern University Board of Advisors and the Coordinating Council of Broward (CCB) Quality of Life Committee.
---

Helene Wetherington
Helene Wetherington, certified by the International Association of Emergency Managers (CEM), has a broad range of public sector experience in disaster management across all levels of government. She has held leadership positions for Palm Beach County's Division of Emergency Management, the Florida Division of Emergency Management, and as International Disaster Advisor for the British government. She responded to over twenty federally declared disasters in various disaster response and recovery roles in Command Centers and the field. Utilizing her expertise on the local, state, federal, and international basis, she has supported governments as a private consultant in all hazards, multi disciplinary planning, training, and recovery from hurricanes, floods, tornadoes, mass migration, terrorism as well as policy development initiatives. She is currently supporting Monroe County in long-term post-disaster redevelopment from Hurricane Irma in the delivery of over 100 Million in disaster recovery funds. She served as a founding member and Chair of the Governor's Hurricane Conference, Educational Outreach Committee for 10 years. She holds a Master's of Science in Planning Degree from Florida State University, a Master's in Public Administration from Florida Atlantic University, and has received executive disaster leadership training from Harvard's John F. Kennedy School of Government. She has been an instructor and guest lecturer at a variety of academic institutions and professional conferences for over 20 years.
Former Board Members
---

Bill Johnson
Bill Johnson is the Director of the Palm Beach County Division of Emergency Management.   Throughout his 9-year tenure, he has guided the County in its response to several disaster incidents, including Tropical Storm Isaac (2012), Hurricane Matthew (2016), Hurricane Irma (2017), and Hurricane Dorian (2019).  He has led the Division to become one of only ≈50 local programs in the nation to become an accredited emergency management program.  Prior to Palm Beach County, Bill worked as the Assistant Director of the Broward County Emergency Management Division and Assistant Director for the Miami-Dade County Office of Emergency Management.
Bill has been deployed to several major disasters including to New York City's Emergency Operations Center to assist with incident command after the 9/11 "Attacks on America" (2001), to Monroe County after Hurricane Irma (2017), and to Calhoun County after Hurricane Michael (2018).  He is a registered nurse, certified paramedic, and certified emergency manager.
---
Kathy Shurte
Kathy Shurte has served in the public sector for almost two decades, working in local and state government.  She is currently the District Four Organizational Development Manager for the Florida Department of Transportation, and primarily functions as an internal consultant, helping people and offices work better.  Kathy, a Pioneer Certified Professional in Learning and Performance (CPLP) and a Certified Public Manager (CPM), graduated from Nova Southeastern University and holds certificates in Training, OD, and HRD.  She earned Florida Davis Productivity Awards for design and cost efficiencies gained with the FDOT Management Academy, and for Improved Accessibility to Specialized Training. She is active in ATD's professional organization, having served both locally and nationally.  Kathy has presented at numerous local, national, and international conferences, and has been published in several books.  She also chaired the committee that developed the American National Standard for Certificate Programs for ASTM International. Kathy currently serves as a member of the FAU School of Public Administration Advisory Board.
---
Karen Sweeting
Dr. Karen Sweeting joined the Political Science Department at the University of Rhode Island as an Assistant Professor in August of 2021. Her research focuses on social equity, inclusion, public personnel administration, and the nexus between public administration theory and practice. In the broadest terms, she is interested in examining how public service can be more equitable, inclusive, and just – focusing on interrogating assumptions, systems, values, policies, and practices as they relate to equity and inclusion for those working within public sector organizations and for those who benefit from and interact with public programs. Dr. Sweeting teaches courses on public administration; ethics; diversity, equity, and inclusion; and human resources. Prior to joining the University of Rhode Island and the Political Science Department, she worked for almost 15 years as a human resources administrator in Florida. She strives to imbue her scholarship and teaching with insights and experience from her time as a public servant. Dr. Sweeting earned her PhD and MPA from Florida Atlantic University's School of Public Administration.