Message from the Chair
Welcome to the Department of Civil, Environmental and Geomatics Engineering (CEGE). We offer the following three ABET (Accreditation Board for Engineering and Technology) accredited undergraduate programs:
BSCV - Bachelor of Science in Civil Engineering
BSEV - Bachelor of Science in Environmental Engineering
BSGE - Bachelor of Science in Geomatics Engineering
Additionally, we offer the following two graduate programs:
MSCV - Master of Science in Civil Engineering
Ph.D. in Transportation and Environmental Engineering
We also offer accelerated degree programs through BS/MS and BS/Ph.D. paths.
With a vision to be nationally recognized as an eminent engineering program with excellence in education, research and community engagement, the CEGE Department focuses on providing a high-quality education through a combination of academics, professionalism, public speaking, teamwork, and ethics. Our world class faculty are also members of various professional engineering organizations and are active in conducting cutting-edge research in urban mobility/infrastructure and water resources/environmental sustainability to benefit communities in Florida and beyond through projects supported by federal, state, or local funding sources that include the involvement of many of our graduate and undergraduate students. The renowned Freight Mobility Research Institute (https://www.fau.edu/engineering/research/fmri/), a University Transportation Center supported by the US Department of Transportation, and the Center for Water Resiliency and Risk Reduction (https://www.fau.edu/engineering/research/cwr3/) are housed in the CEGE Department.
Overall, the CEGE Department through its academic programs and research activities is preparing students to respond to the pressing needs of developing, protecting, improving, sustaining and/or mitigating the various components of the aging infrastructure and the natural environment at the state, national and international levels.
Please feel free to contact us for more information about the CEGE Department or to schedule an appointment to discuss your future in the civil, environmental or geomatics engineering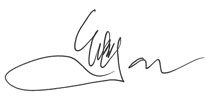 Yan Yong, Ph.D.
Department Chair and Professor