Message from the Chair
The Department of Civil, Environmental and Geomatics Engineering (CEGE) at Florida Atlantic University was established on July 1, 2009, after the combination of the civil engineering department and the geomatics engineering program. Presently, the department offers a Bachelor of Science (BSCE) and Master of Science (MSCE) degree in civil engineering, a Bachelor of Science degree in Geomatics Engineering (BSGE), and a Bachelor Science degree in Environmental Engineering (BSEV).
Civil engineering was established at FAU in Fall 2001 and is accredited both by the Southern Association of Colleges and Schools (SACS) and the Accreditation Board for Engineering and Technology (ABET). Through hard working and dedication to excellence, the civil engineering program has developed a solid reputation and respect for the quality of its academic programs. Civil engineering undergraduate students are trained in all areas of structural, geotechnical, environmental, transportation and water resources engineering, while specializations in the same areas exist at the graduate level.
The geomatics engineering program was established in Fall 2007 and has been carefully designed to meet all of the requirements for accreditation by the SACS and ABET. Geomatics engineering at FAU is the only program within the southeast United States that offers an engineering degree which satisfies the needs of today's land surveyors and geospatial specialists.
The department is focused on providing a high quality of education to its students through a combination of academics, professionalism, public speaking, teamwork and ethics. All of the department faculty members are also members of various professional engineering organizations and active in research through projects supported by federal, state or local funding sources that include the involvement of many of our graduate and undergraduate students.
Overall, the department through its academic programs and research activities is preparing students to respond to the pressing needs of developing, protecting, improving, sustaining and/or mitigating the various components of our aging infrastructure and the natural environment at the national and international levels.
Feel free to contact us for more information about the department or to schedule an appointment to discuss your future in the civil, environmental or geomatics engineering.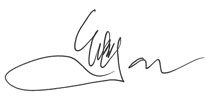 Yan Yong, Ph.D.
Department Chair and Professor