PJHR AFFILIATE FACULTY & STAFF  - 2021
*** PLEASE NOTE: This page is under construction, please check back for updates.***



Charles E. Schmidt College of Science


Jason Mireles-James

Assistant Professor, Department of Mathematical Sciences
Email: jmirelesjames@fau.edu

Dr. J.D. Mireles James is an assistant professor in the Department of Mathematical Sciences at Florida Atlantic University with research interests in dynamical systems theory and nonlinear analysis. His work focuses on emergence of complex patterns and computational methods for analyzing coherent structures in mathematical models. website


---
 
Colin Polsky
Director of the Center for Environmental Studies; Professor, Department of Geosciences
Email: cpolsky@fau.edu  

Professor Polsky is an environmental social scientist whose research and teaching examine how people create, perceive, and respond to environmental challenges. His inter-disciplinary training is in mathematics, humanities, French, geography, and Science & International Affairs (from U. Texas, Penn State, and Harvard). As a Center Director and Professor, he helps build and lead teams to advance knowledge of U.S. climate vulnerabilities, in both methodological and applied terms. His responsibilities include program-building, both within and across university departments; fund-raising from public and private foundations; staffing diverse and multi-generational teams; and communicating with varied audiences, for both persuasive and reporting purposes. website


---

Emmanuelle Tognoli
Research Professor, Center for Complex Systems and Brain Sciences
Email: etognoli@fau.edu

Dr. Tognoli's scholarly work is concerned with brain complexity, human-machine interactions and the neurobiological bases of social behavior. She is a fervent defender of integrity and ethics in science, an advocate for diversity and equal opportunity in STEM professions and an officer of FAU's chapter of the Association for Women in Science, one of the oldest advocacy group for the recognition of Women Scientists.
---

Robin R. Vallacher
Professor and Interim Chair Department of Psychology
Email: Vallacher@fau.edu

Professor Vallacher is also a Research Associate in the Center for Complex Systems, University of Warsaw, Poland, and a Research Affiliate in the Advanced Consortium on Cooperation, Conflict, and Complexity at Columbia University. Dr. Vallacher conducts research on a wide range of topics, from individual-level processes such as self-concept, self-control, mindfulness, and social judgment, to group- and societal-level processes such as prejudice and discrimination, social change, social justice, and social conflict. website

---

Christine E. Lynn College of Nursing


Safiya George      
Ph.D., APRN-BC, FAAN, Dean and Professor, Christine E. Lynn College of Nursing
Email: sgeorge@health.fau.edu 

Dr. Safiya George's primary research area aims to promote the health and holistic well-being of individuals with or at risk for HIV/AIDS through evidence-based psychosocial interventions focused on social determinants of health. She isnationally known in the areas of holistic health, spirituality and HIV. Dr. George has received a numberof honors and recognition for her work. She is a board-certified Adult Nurse Practitioner. She wasinducted as a Fellow of the American Academy of Nurse Practitioners in 2018 and as a Distinguished Fellow into the National Academies of Practice in 2020. website
---
Andra Opalinski  
Ph.D., ARNP, CPNP-PC, NC-BC, Associate Professor, Assistant Dean of Graduate Practice Programs, Christine E. Lynn College of Nursing
Email: aopalinski@health.fau.edu

Dr. Opalinski's scholarship and research interests are encompassed under the umbrella of emancipatory nursing praxis (ENP) utilizing an implementing processes of becoming, awakening, engaging and transforming. Much of this work has also been through the lens of faith community nursing (FCN), health support through faith community (FC) environments, and community-based participatory research. Her interest in the connection between health promotion of children and faith communities (FCs) originated during her practice as a pediatric nurse practitioner. Opalinski's work has expanded to exploring the concept of resilience in children and adolescents as well as exploring the use of integrative therapies such as health coaching and mindfulness practices in the mental health promotion of children and adolescents. website
---
College of Business
Kimberly Dunn
Ph.D., Associate Professor, School of Accounting
Email: kdunn@fau.edu

Dr. Dunn is a founding Board Member and Executive Director of Champions Empowering Champions, a nonprofit organization dedicated to supporting college students who have experienced foster care or homelessness. Her personal and professional experiences, knowledge of the educational systems, ability to inspire students from diverse backgrounds, and commitment to empowering socioeconomically disadvantaged students, make Dr. Dunn a tenacious social entrepreneur. website
---
 
Jerry Durbeej
Instructor, Business Communications Program, College of Business
Email: jdurbeej@fau.edu

Durbeej co-authored the article "Medicine of Mindfulness: A Prescription for Faculty Vitality and Student Learning" published in The DeVry University Journal of Scholarly Research in 2015. He suspects suspect there is a connection between the themes of peace, social justice and human rights and the idea of Mindfulness. Durjeeb offers that one must be mindful to truly understand the implications of these themes, and has presented this concept at various conferences. website


---

Richard Gendler
Ph.D., Business Law Coordinator & Instructor, College of Business 
Email: Rgendler@fau.edu

Dr. Richard Gendler serves as full time business law and ethics faculty, as well as coordinator, at the College of Business. He teaches business ethics to both undergraduate and graduate students. He has served the legal profession in ensuring ethical behavior, serving as vicechair of a Florida Bar Grievance Committee. He believes legal and business ethics are an integral part of any effort to effectuate peace, justice and human rights. website
---

Soyoung Park
Ph.D., Assistant professor, Hospitality and Tourism Management Program/Department of Marketing, 
College of Business 
Email: soyoungpark@fau.edu

Soyoung Park is an Assistant Professor of the Hospitality and Tourism Management Program in the Department of Marketing at Floria Atlantic University. Her research utilizes advanced data analytics and unstructured data to examine social issues in tourism and hospitality involving children and minorities. Her most recent focus of research includes orphanage tourism, human trafficking in the hospitality and tourism industry, and the wellbeing of children. website
---
Joseph R. Rakestraw
Ph.D., Assistant Professor, School of Accounting
Email: jrakestraw@fau.edu
Joe Rakestraw is an Assistant Professor in the School of Accounting in the College of Business at Florida Atlantic University with research interests include gender issues in the accounting profession, corporate governance, and auditing. His research has been published in the Journal of Business Ethics, Accounting Horizons, the Journal of Accounting, Auditing, and Finance, and other journals. Dr. Rakestraw earned a Ph.D. in business from Virginia Tech, a master's degree in accounting from George Washington University, and a bachelor's degree in business from the University of Louisville. Dr. Rakestraw is a licensed Certified Public Accountant (CPA) in the state of Virginia. website
---
College of Education

Melanie Acosta
Ph.D., Assistant Professor, Curriculum, Culture and Educational Inquiry, Department of Curriculum, Culture, and Educational Inquiry
Email: acostam@fau.edu 

Acosta's research is focused on supporting African American educational excellence through improved  teaching and school supports, particularly as it relates to elementary literacy in classrooms and local  communities. Her work also centers Black educators to illuminate the potential of Black intellectual  traditions in transforming education and society. Her  research is featured in journals such as the Journal of Teacher Education, Urban Education, Reading  Horizons, and Race, Ethnicity, & Education . website
---
Eileen Ariza
Ed.D., Professor, Department of Teaching and Learning
Email: eariza@fau.edu

Dr. Ariza is a Teacher trainer; ESOL Specialist; Foreign Language Methodology; Bilingual Education; Three time Fulbright Scholar (Mexico, Costa Rica, and Malta); Fulbright Alumni Ambassador/Speaker; Fulbright Reviewer (Fulbright Scholars, Fulbright English Teaching Assistants-ETAs, Short Term Fulbright, Egypt Binational Center Scholars, Yearly Predeparture Orientations); Invited speaker for the president of Malta, San Anton Palace; Trainer of teachers of migrants/refugees; Research with teachers of migrants and refugees, teachers of refugee/migrants in Malta, and education of displaced families in Syria. website
---

Rina Bousalis
Associate Professor of Social Studies Education
Email: rbousalis@fau.edu

Her research interests include immigration, multiculturalism, human rights, United States history, and global and civics education. She has co-authored a book, written articles for peer-reviewed journals such as Social Education, The Social Studies, Social Studies Research and Practice, and Multicultural Learning and Teaching, and presented at international, national, and state conferences. 



---

Gwendolyn Carey
Ed.D., Instructor, Exceptional Student Education
Email: gcarey@fau.edu

Dr. Carey is a founding member of  FAU's Academy for Community Inclusion (ACI). ACI is a state of the art program that provides a comprehensive post-secondary education to individuals with Intellectual and Developmental Disabilities (ID/DD). This is a population is often left out of the literature and discussions. Gwendolyn's research revolves around inclusion, transition, and self-determination for individuals with intellectual and developmental disabilities as well as the impact that inclusion has on other individuals within their communities.
---
Susanne I. Lapp
Ed.D., Associate Professor, Dept of Teaching and Learning
Email: slapp@fau.edu

Dr. Lapp is member of the Peace, Justice and Human Rights Committee (PJHR) committee since 2017.  As a faculty member in the College of Education's Department of Teaching and Learning specific responsibilities have been to prepare current and future reading and language arts teachers to teach in the culturally, linguistically, and ethnically varied classroom. website
---

Linda Medvin
M.Ed., Director, The Arthur Gutterman and Emalie Family Center for Holocaust and Human Rights Education
Email: lmedvin@fau.edu
Linda Medvin is the Director of FAU's Center for Holocaust and Human Rights Education (CHHRE). Prior to joining FAU in July, 2015, she worked for Broward County Public Schools for 27 years as a middle school teacher, a resource teacher for Holocaust Education, and as the District's Multicultural Curriculum Specialist overseeing Florida Statute 1003.42: Required Instruction of the Holocaust, African and African-American History, Women's and Hispanic Contributions to the United States. A member of the Florida Department of Education (FDOE) Commissioner's Task Force on Holocaust Education since 1996, she has served as Chair since 2009
---



Bryan H. Nichols
Ph.D., Assistant Professor, Science & Environmental Education, Teaching & Learning
Email: nicholsb@fau.edu
Bryan H. Nichols coordinates the FAU Environmental Education programs (Masters, Graduate Certificate, Honors). Dr. Nichols developed earth smarts, a construct for socioenvironmental literacy, and believes there can be no sustainable peace or justice without a better understanding of our natural environments and their role in sustaining our wellbeing, particularly given the global environmental challenges we all face. His research also examines the ethical use of animals in education to boost engagement and encourage interspecies compassion. website
---
Bianca Nightengale-Lee
Ph.D., Assistant Professor in the department of Curriculum Culture & Educational Inquiry 
Email: bnightengalelee@fau.edu
Bianca Nightengale-Lee currently, she serves as an Assistant Professor in the department of Curriculum Culture & Educational Inquiry at Florida Atlantic University. As a critically engaged community scholar, her work centers on academic, school, and community-based settings. Her research explores critical pedagogy as it relates to socially conscious, humanizing, and inclusive educational practice. Dr. Nightengale-Lee's scholarship interrogates, resists, and re-frames traditionalized notions of curriculum development to produce equitable learning conditions for culturally and linguistically diverse students.  Through her teaching she is committed to preparing the next generation of educators to meet the demands of 21st century learning contexts, which reflect the racially, socially, and politically charged structures that shape education, and the practical pathways that lead to more humanizing modes of pedagogy. website
---

Andrés Ramirez
Ph.D., Associate Professor, Curriculum, Culture, and Educational Inquiry
Email: ramirezj@fau.edu
Dr. Ramirez's scholarly work specializes on the exploration of economic, cultural, and linguistic issues constraining and enabling the academic literacy achievement of culturally and linguistically diverse students in the US and on connecting these issues to advocacy and sound curricular practice.His academic work is anchored on postructural materialism, critical discourse studies, critical pedagogy, legitimation code theory and systemic functional linguistics (SFL). website


---

Dilys Schoorman
Ph.D., Professor, Department of Curriculum, Culture and Educational Inquiry
Email: dschoorm@fau.edu
Dr. Schoorman's research interests in multicultural teacher education, immigrant education, family literacy, internationalization and faculty governance are informed by the principles of leadership for social justice. She teaches courses in multicultural education, curriculum and critical approaches to research at the undergraduate, graduate and doctoral levels. Throughout her career she has enjoyed working in partnership with educators in Broward and Palm Beach Counties in the quest for educational equity. Her work with Maya immigrants and their educators in a Family Literacy program has been a catalyst in her development as a critical scholar. She currently serves on FAU's Diversity Council and is the Chair of the College of Education Diversity Committee and was recently appointed to the University Faculty Senate ad hoc committee on Diversity, Equity and Inclusion.
---

Kalisha Waldon
Ph.D., Adjunct, Curriculum, Culture & Educational Inquiry  
Email: kwaldon@fau.edu
Dr. Kalisha A. Waldon is an Adjunct instructor within the College of Education, Department of Curriculum, Culture & Educational Inquiry and has worked in the PreK-20 system for over 17 as a professor, administrator, educational consultant, and mentor. She earned a Ph.D. in Curriculum & Instruction with an emphasis in multicultural education/critical multiculturalism and a Master's in Reading Education, both from Florida Atlantic University.  Her dissertation entitled, Black Adolescents' Critical Encounters with Media and the Counteracting Possibilities of Critical Media Literacy, was awarded the FAU College of Education 2016 Outstanding Dissertation of the Year Award. Dr. Waldon is actively engaged in research and is presently studying the effects of media on adolescents' perceptions of self. Her primary research agenda is grounded in social justice pedagogy. It is centered on the experiences and voices of historically marginalized youth. Adopting a transformative lens, one aim of her research agenda is to push beyond traditional research that looks for answers or interpretations, and to employ research methods that allow the voices, needs, and insights of participants, to emerge (Kincheloe & McLaren, 2005; Creswell & Plano Clark, 2011). Her most recent publication is a co-edited textbook for pre-service teachers, Equity Pedagogy: Teaching Diverse Student Populations.
---
 
College of Social Work & Criminal Justice

Calli Cain
Ph.D., Assistant Professor
Email: cainc@fau.edu

Calli M. Cain, Ph.D. is an assistant professor in the School of Criminology and Criminal Justice at Florida Atlantic University where she teaches courses on Human Trafficking, Victimology, Corrections, and Sex Offenders. Her primary research interests include victimization, human trafficking, juvenile delinquency, corrections, and criminal justice policy. Dr. Cain has published more than a dozen journal articles, technical reports, and book entries related to these topics. Before getting her doctorate, she worked in a foster home for youth with extreme victimization, mental health, substance abuse and delinquency problems. Additionally, Dr. Cain spent time abroad in Cambodia and Uganda volunteering with local non-profits that were combating human trafficking.
---
 
Gabriel Cesar
Ph.D., Assistant Professor
Email: cesarg@fau.edu
Gabriel T. Cesar is an Assistant Professor in the School of Criminology and Criminal Justice at Florida Atlantic University. His research examines social control, violence, and youth development. Much of that research explores how the justice system shapes the lives of young people, from the perspectives of marginalized groups such as gang members, abuse victims, and youth in state custody. Throughout his career participation in mentorship, art therapy, and outreach programs for struggling youth has informed his research, enriched his spirit, and guided his path. Gabriel's research has appeared in peer-reviewed journals such as Children & Youth Services Review and Youth, Violence, and Juvenile Justice, as well as edited volumes The Oxford Handbook of Offender Decision Making, and Doing Ethnography in Criminology: Discovery through Fieldwork.
---

Seth Wyatt Fallik
Ph.D., Assistant Professor
Email: sfallik@fau.edu
I am a policing scholar and methodologist involved in several co-ventures with community stakeholders. My expertise is in officer decision-making, criminals investigations, and policy analysis. Additionally, I am the School of Criminology and Criminal Justice Undergraduate Program Coordinator and teach undergraduate and graduate level classes on policing, criminology, and research methods. Finally, I have served on a taskforce addressing gun and gang violence in Palm Beach County and have advised the American Civil Liberties Union on criminal justice reform issues.
---

Ellen Rondina
Visiting Instructor, Sandler School of Social Work
Email: erondina@fau.edu
Rondina is a licensed master social worker, best-selling author, certified coach, wellness consultant, speaker, professional musician, and metaphysical minister who teaches, speaks, and writes about music, wellness, spirituality, and human behavior, including: self-care, mindfulness, and how to make and sustain change in one's life. Her focus is where social justice and wellness and social justice and arts overlap within practice. I am currently working on 3 manuscripts with a small independent publisher. Two are children's picture books and one is a book supporting parents to work with a healing methodology called emotional freedom technique (EFT). My public scholarship focuses on children and families and building social emotional capacity and inclusion and equity. Rondina's academic teaching in social work is largely focused on generalist practice related to human rights and social justice.
---

Dawn Rothe
Ph.D., Professor
Email: rothed@fau.edu  
Rothe's research is centered around issues of inequality, oppression, politics and power. This includes systems of oppression, inherent harms and violence of the broader structures globally and nationally, crimes and harms of the powerful, the harms of neoliberalism and of the patriarchal structure. I regularly teach courses here at FAU topics including violence against women: pop culture, politics and patriarchy; white-collar crime or what I call crimes of the powerful. website


---

Mara Schiff
Ph.D., Associate Professor 
Email: mschiff@fau.edu
Schiff has been a restorative justice scholar, practitioner, speaker and advocate for nearly 30 years. She is currently an Associate Professor in the School of Criminology and Criminal Justice at Florida Atlantic University, Vice-President of the National Association for Community and Restorative Justice (NACRJ), and President of PeaceWorks Consulting, Inc. In 2018, she ran for local office and was publicly elected to serve a 4-year term on the School Board of the School District of Indian River County Schools (Florida), where she currently serves as Vice-Chairwoman. Dr. Schiff's academic work examines restorative philosophy and practice in criminal-legal, juvenile, and educational arenas, exploring whether or how restorative approaches might overcome systemic, institutionalized forms of exclusion, marginalization and injustice. Most recently, she has been exploring the limitations of restorative language and narrative, and how restorative approaches must be contextualized alongside other pervasive forms of institutionalized structural violence. She has authored multiple books, book chapters and articles in academic journals. website
---
Precious Skinner-Osei
Interim BSW Program Coordinator and Instructor
The Phyllis and Harvey Sandler School of Social Work
Email: pskinnerosei@fau.edu
Dr. Skinner-Osei's research interests are in the areas of mass incarceration, criminal justice reform, justice-involved African American fathers, and trauma-informed care for justice-involved youth. She has professional practice experience with justice-involved parents and children, food insecurity, HIV/AIDS, persons experiencing homelessness, and community outreach. She is an undergraduate program coordinator and instructor in the School of Social Work. She teaches Social Welfare Policy, Communities, and Organizations, Global Perspectives of Social Services,  Research Methods, and Introduction to the Profession of Social Work. She is a member of the National Association of Social Workers, National Organization of Forensic Social Work, and International Association of Schools of Social Work. She also serves on the boards of The Poverello Center, Inc., and Impact Justice & Equity Solutions, Inc. website
---

College of Design and Social Inquiry

Adam Dobrin
Ph.D., Associate Professor, School of Criminology and Criminal Justice
Email: adobrin@fau.edu
Dobrin co-founded and held leadership positions in two international health research entities: he was the Field Coordinator for the Cochrane Justice Health Field, and was the Assistant Director of the Cochrane College for Policy at George Mason University. Dr. Dobrin is currently exploring various issues relating to volunteer policing. He sees volunteer policing as a bridge between the police and those they serve. He has produced numerous academic and professional articles and conference presentations on volunteer policing topics, and is active in a leadership role with the Volunteer Law Enforcement Officer Alliance, a 501(c)3 charity. Dr. Dobrin won FAU's first Presidential Award for Outstanding Faculty-Led Community Engagement for Engaged Service in 2017 for his volunteer work as a road patrol deputy with his local sheriff's office's reserve unit. website
---

Dorothy F. Schmidt College of Arts and Letters 

Stacey Balkan 
Ph.D., Assistant Professor, Department of English
Email: sbalkan@fau.edu
Stacey Balkan is assistant professor of Environmental Literature and Humanities at Florida Atlantic University. Dr. Balkan received her Ph.D. in English from The Graduate Center of the City University of New York (CUNY), and her teaching and research interests include Environmental Literature(s), Ecocriticism, Environmental/Energy Justice, Global South and Postcolonial Studies,and Petrocultures & Petromodernity. Recent articles on environmental/energy justice and just futures include "Energo-poetics: Reading Energy in the Ages of Wood, Oil, and Wind" (Revue Etudes Anglaise). Her forthcoming edited collection Oil Fictions: World Literature and our Contemporary Petrosphere (Penn State University Press, 2021) examines aesthetic registers of imperial violence in postcolonialstates; and her forthcoming monograph Rogues in the Postcolony: Narrating Extraction and Itinerancy in  India (West Virginia University Press, 2021) documents the intersection(s) between landscape ideology, agricultural improvement, historical trauma, and aesthetic expression on the subcontinent.Stacey is also a frequent contributor to Public Books and believes strongly in the role of the public intellectual as a scholar-activist. website  
---

Evan Bennett
Ph.D., Associate Professor, Department of History 
Email: ebennett@fau.edu
Evan Bennett is a historian of the American South whose research focuses on the intersections of rural, environmental, and labor history.  He is author of When Tobacco Was King: Families, Farm Labor,and Federal Policy in the Piedmont (University Press of Florida, 2014).  He is also co-editor of Beyond Forty Acres and a Mule: African American Landowning Families since Reconstruction (University Press of Florida, 2012). Bennett's research explores the intersections of race, labor, and environment, particularly in the American South. website


---
Gail Choate
MA, Adjunct Instructor, Department of Political Science
Email: gchoate2012@fau.edu
Choate began her commitment to PJHR during her 2015 term as Peace Studies Fellow. Her work during this time carried into the classroom where she has taught Comparative Politics of Ethnic Conflict at FAU every year since 2016. She currently is a part of the inaugural cohort of Ph.D. students in the Culture, Society, and Politics program track within the Comparative Studies program. Her research interest centers on how the evolution of norms accelerates during times of crisis and further, how institutionalization of them post crisis creates durability.
---


Carla Calargé
Ph.D., Associate Professor of French and Francophone Studies, Department of Languages, Linguistics and Comparative Literature
Email: ccalarge@fau.edu
Calargé's research interests are grounded in postcolonial studies, feminist theory, as well as visual and cultural studies. Postcolonial studies is a discipline that is concerned with issues related to the human, cultural, economic, as well as political consequences on those countries and peoples who underwent the colonial, anti-colonial, and/or post-colonial experience. It analyzes the production, dissemination and circulation of representations of and knowledge about the dominated Other. She explores French-speaking literature and cultural production of the Arab world  (with a special emphasis on Algeria and Lebanon) and the (silenced) memories of the different war(s) that ravaged the region with the repercussions that those wars have in the present day region. Issues such as torture, trauma, and the many legacies of the colonial period are at the core of her investigation. website
---
Mary Cameron
Ph.D., Professor, Department of Anthropology
Email: mcameron@fau.edu
Cameron conducts research in South Asia on Dalits, gender, and, as a medical anthropologist, on traditional medicine. I also provide expert witness testimony for Dalits and women from Nepal seeking political asylum in the US. She also teaches courses on gender, culture, health, cultures of South Asia, and human relationships with nature. Her graduate students are from Anthropology, Nursing, Women and Gender Studies, and other FAU programs.She is the  past president of the Association for Nepal and Himalayan Studies, and currently serve on the Editorial Board for the Journal of Dalit Studies. website


---
Jane Caputi
Ph.D., Professor, of Women, Gender and Sexuality Studies
Email: jcaputi@fau.edu
My research and teaching expertise is in Women, Gender and Sexuality Studies, with a focus on gender-based violence and American Studies and Popular Culture Studies. My books and films address the heroization of the serial sex killer in popular culture, nuclearism, and the enmeshment of environmental destruction in gender-based violence. website



---
Laurie Carney
Senior Director of Development and Outreach
Email: lcarney@fau.edu
Major gifts officer at Florida Atlantic University since December 1999 responsible for development activities within the Dorothy F. Schmidt College of Arts and Letters, the Center for Holocaust and Human Rights Education (since 2008) and more recently programs related to the Peace, Justice and Human Rights Initiative.



---

Stephen Charbonneau
Ph.D., Associate Professor, School of Communication and Multimedia Studies
Email: scharbo1@fau.edu
Charbonneau's research is humanistic in orientation and centers on the theory and history of documentary aesthetics and practice in cinema, video, and digital media. Most of my focus has been on community-based, non-theatrical, or activist forms of documentary that aim to be collaborative in one form or another. My books include "Projecting Race: Postwar America, Civil Rights, and Documentary Film" (Wallflower/Columbia UP) and "InsUrgent Media from the Front: A Media Activism Reader (co-edited with Chris Robe; Indiana UP). website
---
James Cunningham
Ph.D., Professor, Department of Music
Email: jcunning@fau.edu 
Cunningham's research includes community-engaged music composition and performance, College Liaison APAI (Association of the Performing Arts of India). website
---
Sika Dagbovie-Mullins      
Ph.D., Associate Professor, Department of English
Email: sdagbovi@fau.edu
Sika Dagbovie-Mullins is associate professor of English in the Department of English where she specializes in modern and contemporary African American literature. She is author of Crossing B(l)ack: Mixed-Race Identity in Modern American Fiction and Culture (U of Tennessee Press 2013) and co-editor of the forthcoming Mixed-Race Superheroes (Rutgers University Press 2021) with Eric Berlatsky. website
---
 
Andres Espinoza Agurto
Ph.D., Assistant Professor, Department of Music
Email: espinozaa@fau.edu 
Dr. Espinoza Agurto has been playing percussion since he was 8 years old. He studied Afro-Cuban percussion at the Escuela Nacional de Arte (ENA) in La Habana, Cuba, graduated summa cum laude from Berklee College of Music, receiving a BM in Jazz Composition, and holds an MA in Jazz studies and Ethnomusicology from the University of York (England). He received his Ph.D. in Ethnomusicology from Boston University in 2014. His upcoming book (Michigan State University Press) is titled Una Sola Casa: Salsa Consciente and the Poetics of the Meta-barrio, and analyzes the impact of Salsa music as a forging element of social and political identity within Latino and Latin American communities. He is also the composer, musical director, and percussionist of his band Ayé. website



---
Meredith A.B. Ellis
PhD, Associate Professor of Anthropology
Email: ellism@fau.edu
Meredith Ellis is an historical bioarchaeologist who specializes in combining skeletal remains and social theory. In particular, her work has focused on three themes: childhood, race, and ethics. She has worked on remains from a 19th century abolitionist congregation, a 19th century Chinese mining camp starvation site, and an early 20th century hurricane. She also has participated in compliance and repatriation work under the Native American Graves Protection and Repatriation Act. She teaches courses on topics that include focuses on race and ethics. She is the author of the 2019 book The Children of Spring Street: The Bioarchaeology of Childhood in a 19th Century Abolitionist Congregation. website
---

Regis Fox 
Assistant Professor, Department of English
Email: mannr@fau.edu
Regis M. Fox earned her Ph. D in English from the University of California, Riverside. Her primary research interests include Nineteenth-Century American Literatures, Feminist Theory, and African-American Literary and Cultural Studies. She has published in such journals as Women's Studies: An Interdisciplinary Journal and the Journal of American Studies, and in edited collections, including the volume A Determined Life: The Elizabeth Keckley Reader. Her first book, Resistance Reimagined: Black Women's Critical Thought as Survival (2017), addressed understudied authors and thinkers who critique fundamental discourses of American liberalism. She engages in social justice and diversity-oriented community service on and off campus. website
---

Simon Glynn 
Ph.D., Professor, Philosophy
Email: glynn@fau.edu
In addition to Modern and Contemporary European Philosophy I work in Political and Moral Philosophy, and Political Economy. Articles in the areas related to PJHR include:"The De(con)struction of Ethical Foundations;""The Postmodern Constitution of an Ethics of Empathy;""Democracy, Liberalism, Torture and Extra-Judicial Assassination;""Democracy, Liberalism and Freedom;""Some Reflections Upon The Supposed Moral Distinction Between Terrorism and the Legitimate Use of Military Force;""Deconstructing Terrorism;"and "Terrorism: Its Causes and Some Solutions." Glynn's recent book is titled"The Economic Logic of Late Capitalism and the Inevitable Triumph of Socialism," ( NY/London: Palgrave Macmillan, 2020) which contains some reflections on the ethical and individual freedom and rights issues related to these two conflicting ideologies. website.


---
Nuria Godón
Ph.D, Associate Professor of Spanish, Department of Languages, Linguistics, and Comparative Literature
Email: ngodon@fau.edu
I am interested on questions of social justice and human rights linked to gender, sexuality, migration, and Hispanic national identities. I have included these areas of interest in my teaching, research, and service through different activities including: course contents, books and articles, the organization of three international symposiums (2014, 2018 & 2019); and the co-organization, along with Dr. Alejandra Aguilar, of the series of Conversations on Literature, Languages and Social Justice. I have also been the guest curator of the art exhibition entitled, "The Farewells. Photographs by Alberto Martí" (Schmidt Center Gallery, FAU, October 24, 2019 - January 26, 2020) that documented the mass migration of people from Galicia (Northwest of Spain) to the Americas between 1957 and 1963. This creative work has inspired my new book project on mass migration of people from Northwest of Spain to the Americas between 1880 and 1930. website
---
Mehmet Gurses
Ph.D., Professor Department of Political Science
Email: gurses@fau.edu
Mehmet Gurses (PhD in Political Science, University of North Texas, 2007) is a professor of Political Science at Florida Atlantic University. His research interests include ethnic and religious conflict, post-civil war peace building, post-civil war democratization, Kurdish politics, and the emergence and evolution of the Islamist parties in the Middle East. He is the author of Anatomy of a Civil War: Sociopolitical Impacts of the Kurdish Conflict in Turkey (University of Michigan Press, 2018) and co-editor of Conflict, Democratization and the Kurds in the Middle East: Turkey, Iran, Iraq, and Syria (Palgrave Macmillan, 2014). He has published extensively in journals including, International Interactions, Social Science Quarterly, Party Politics, Conflict Management and Peace Science, and Political Research Quarterly.​ website
---
Eric Hanne 
Ph.D., Associate Professor, Islamic History and Culture, Department of History  
Email: ehanne@fau.edu
Hanne's research focuses on Medieval Islamic socio-political history and culture; manifestation of power and authority; medieval political thought. website


---

Lindsay Harroff
Ph.D., Assistant Professor, School of Communication and Multimedia Studies
Email: lharroff@fau.edu 
Drawing on perspectives from rhetorical studies, decolonial theory, and African studies, Harroff's research explores how rhetoric shapes and transforms conflict and social and political relations. She engages matters of violence, identity, national community, justice, and democratic norms, especially as they play out in the work of truth commissions. Current project focuses on how truth commissions conceptualize and pursue national unity in ways that reimagine national community and belonging. Harroff is also interested in how the rhetoric of genocide mobilizes particular sensibilities about social and political life that can constrain interpretations of violence and our understanding of public life more broadly. Her essay in Rhetoric & Public Affairs, "Ethnicity, Politics, and the Rhetoric of Genocide at Eldoret," illustrates how disparate assumptions about the relations between ethnic and political identities shaped interpretations of the 2007/2008 post-election violence in Kenya. website
---
Mark Harvey
Ph.D., Associate Professor, Department of Sociology
Email: mharve16@fau.edu 
Harvey's research focuses on social inequality and the welfare state; the political economy of race, class and gender; the sociology of space; rural poverty; community development; social theory and qualitative methods. website
---

Wendy Hinshaw
Ph.D., Associate Professor, Department of English and Director of Writing Programs
Email: whinshaw@fau.edu
Hinshaw's research and service focus on writing programs in prisons and prison-university partnerships.She is currently involved in projects to expand access to postsecondary education in Florida prisons and to remove college admissions barriers for formerly incarcerated Florida students. website
---
Michael Horswell
Ph.D., Dean, Dorothy F Schmidt College of Arts and Letters
Email: horswell@fau.edu
Dr. Horswell specializes in the literature and culture of the colonial period as well as indigenous literatures of the Andes. His first book, Decolonizing the Sodomite: Queer Tropes of Sexuality in Colonial Andean Culture (Austin: University of Texas Press, 2005), focused on indigenous gender and sexuality as tropes used in the representation of the conquest and colonization of the Americas. His interest in the confluence of sexuality and culture in the Hispanic world has led to two recent collections of essays co-edited with Dr. Nuria Godón, Sexualidades Periféricas. Consolidaciones literarias y fílmicas en la España de fin de siglo XIX y fin de milenio (Madrid: Fund amentos, 2016) and the special issue of the  Journal of Language and Sexuality on the theme of "Transnational Discourses of Peripheral Sexualities in the Hispanic World" (Vol. 5, no. 2: 2016).  Dr. Horswell has also published articles and book chapters on important literary figures such as Sor Juana Inés de la Cruz, Felipe Guaman Poma de Ayala and el Inca Garcilaso de la Vega, Latin American cinema and the Baroque in the Americas. website


---
Phillip A. Hough
Ph.D., Associate Professor, Department of Sociology
Email: phough2@fau.edu
Phillip A. Hough's main areas of expertise are political economy, labor and agrarian movements, global commodity studies, comparative and world historical sociology, and Latin American development. He regularly teaches Drugs and Society, Labor and Globalization, and Sociological Theory at the undergraduate level. He teaches Labor and Globalization, Economic Sociology, Research Methods and Design, and Sociology of Development at the graduate level. His recent book, At the Margins of the Global Market: Making Workers, Commodities, and Crisis in Rural Colombia (Cambridge University Press 2021) uses qualitative and comparative-historical methods to analyze labor/agrarian struggles in Colombia's coffee, bananas, and coca-producing regions. His current research projects include local research on the social struggles of migrant farmworker families in Florida and world-historical analysis of displaced persons, transnational migrants, and surplus populations. website
---

Courtney Jones
DMA, Assistant Professor of Music; Artistic Director, Jazz Ensembles; Trumpet; Jazz Band
Email: courtneyjones@fau.edu
Jones is an award-winning  performing and recording artist who has also emerged as a leading figure in contemporary performance and pedagogy, conducting, and service to inner-city youth through music outreach programs research includes 20th Century Performance Art in relation to Culture and Social Injustices. website
---
Ashvin Kini
Ph.D., Assistant Professor, Department of English
Email: akini@fau.edu
Ashvin R. Kini received his PhD in Literature (Cultural Studies) from UC San Diego in 2016. At FAU he teaches courses on postcolonial and Asian American literatures, feminist theory, queer studies and queer of color critique. His work examines diasporic Black and South Asian literature and cinema to explore queer and feminist models of affiliation and coalition attentive to nonequivalent histories of colonialism and gendered racialization. His writing has appeared in or is forthcoming in Lateral, American Studies, South Asian Review, the Journal of Intercultural Studies and the Journal of African American History. website


---

Max Kirsch
Ph.D., Professor, Department of Anthropology
Email: MKirsch@fau.edu
Kirsch's scholarly career has addressed topics of rapid social change, particularly in the areas of human rights, and power, covering both historic and pre- historic societies. This focus has led to the exploration of status and rights in present day cultures that range from indigenous groups around the world to the migrants and other agricultural workers in my present work in Belle Glade, Florida. These investigations have raised questions concerning the development of theories of social organization and their use by policy making bodies and local populations (Inclusion and Exclusion in the Global Arena, Routledge, 2006). His recent work is on global politics, globalization and human rights (Global Politics, Oxford University Press, 2017). website
---

Carter Koppelman
Ph.D., Assistant Professor, Department of Sociology
Email: ckoppelman@fau.edu
Koppelman's research examines how states use development and social policies to manage the urban poor, and how those policies are used and contested by individuals, community organizations, and social movements to claim dignity and inclusion in unequal societies. In the classroom, Professor Koppelman teaches in the areas of development & globalization, social theory, social movements, and various aspects of cities and urban life. His teaching is guided by a commitment to help students develop critical and global perspectives on the social forces that shape their everyday lives, and provide tools for analyzing and acting on the challenges and opportunities faced by their communities and the world at large. website
---


Annette LaRocco
Ph.D., Assistant Professor, Associate Director of the Leon Charney Diplomacy Program
Email: laroccoa@fau.edu
LaRocca's research focuses on state-society relations as they relate to biodiversity conservation in southern Africa, as well as the international relations that structural environmental governance processes in the Global South. This approach considers biodiversity conservation not as simply a technical, scientific or apolitical process but as one that is inextricably connected to the political processes of the international system, postcolonial statehood, and citizen-state relations. website
---

Karen Leader
Ph.D., Associate Professor of Art History, Department of Visual Arts and Art History; Director, Barb Schmidt Fellowship: Cultivating Community Involvement, Advocacy, and Social Change 
Email: kleader@fau.edu
Founding faculty and director, Barb Schmidt Fellowship: Cultivating Community Involvement, Advocacy, and Social Change. Founded in 2018, this dual-enrollment high school program provides students with the skills and knowledge to initiate, execute, and sustain a social movement. Partnering with Peaceful Mind, Peaceful Life, this is underpinned by a strong ethos of mindfulness, the necessity for activism to include self-care and sustainable expenditures of physical and emotional energy, in order to have maximum impacts. website
---

Stacy Lettman
Assistant Professor, Department of English
Email: lettmans@fau.edu
Lettman's research deals with violence in the Caribbean with a focus on the legacies of slavery and colonialism, particularly issues of race, colorism, class, and the ways in which hegemonic institutions such as the IMF and the World Bank maintain and entrench the inequities between the Global North and Global South. The economic destabilization in the Caribbean, for instance, has led to increasing violence that stem from the socio-economic condition. In her book project, she investigate how these issues are represented in literary and musical texts and the ways in which the representations not only mediate but also mitigate violence. website


---
Benno Lowe
Ph.D., Associate Professor of History; Chair, Department of History
Email: bplowe@fau.edu
Dr. Lowe specializes in early modern European history, with particular attention to the mid-Tudor period.  His research focuses on the religion, social ideology and political culture of England during the early Reformation (c.1530-60).  At the moment, he is working on a book about Bishop John Hooper (d.1555) and how his theology was interpreted within particular social settings. website
---
Noemi Marin
Ph.D., Professor, School of Communication and Multimedia Studies
Email: nmarin@fau.edu
Marin's research focuses on communist and post-communist discourse and societies in transition; on international challenges for higher education. Her areas of expertise include Post-Communist Rhetoric; Rhetorical Theory; Eastern European Political Discourse; Gender and Communication Studies; Peace Studies: Democracies in Transition. She  held administrative positions as Director of the School of Communication and Multimedia Studies (2011-2014) and Director of the Peace Studies Program (2007-2012). She is also Faculty Associate for Center for Women, Gender and Sexualities Studies (www.fau.edu/wgss), for  Center for Body, Mind, and Culture (www.fau.edu/bodymindculture), and the Peace Justice and Human Rights University Initiative (www.fau.edu/pjhr),as well as Research Faculty for Intercultural Journal (Shutter). website


---
Doug McGetchin
Ph.D., Associate Professor, Department of History
Email: dmcgetch@fau.edu
McGetchin is a past PJHR Interim Director (2019-2020), PJHR Associate Director (Jupiter) (2016-2019), and Director of the FAU Peace Studies Program (2012-13). His research and teaching on topics relating to peace include nonviolence and Gandhi in world history, modern Germany, modern Europe, and ancient and modern South Asia. He received a Ph.D. from the University of California, San Diego, specializing in cultural, political, and intellectual connections between Germany and India. He has held a Nehru-Fulbright senior research grant in Kolkata (Calcutta), India and a German Academic Exchange Service (DAAD) grant to study in Leipzig and Berlin. website
---
Andrea Miller
Ph.D., Assistant Professor of Social Media and Digital Cultures, School of Communication and Multimedia Studies
Email: millera@fau.edu
Drawing from transnational feminist studies, Miller examines how technologies, their infrastructures, and technoscientific practices emerge through histories of police power, empire, and racialized violence. In her first book project, she examines deployments of the ecosystem as security concept in state-driven nuclear and cybersecurity projects in the Central Savannah River Area of Georgia and South Carolina. Specifically, Miller interrogates that environmental ordering--diffuse operations of police power that organize the built and natural environment through the production and maintenance of racialized life. Her other publications and research have examined racialized practices of preemption in US drone warfare, predictive policing, and material support for terrorism prosecutions; how contemporary practices of databasing, surveillance, and algorithmic governance can be traced through histories of US settler-colonialism; and the emergence of modern US police power through entanglements of empire and extraction in Northern Appalachia. website


---
Nicole Morse
Ph.D., Assistant Professor, School of Communication and Multimedia Studies; Director, Center for Women, Gender, and Sexuality Studies
Email: morsen@fau.edu
Morse  studies LGBTQ media production with particular attention to how queer and trans people use media to envision liberatory futures, contest oppression, and challenge prisons and other forms of injustice. website


---
Jeffrey Morton
Ph.D., Professor, Department of Political Science
Email: jmorton@fau.edu
Morton is a a Fellow at the Foreign Policy Association and recipient of the prestigious FPA Medal, which is bestowed upon leading members of the American foreign policy establishment. He has been honored with numerous university awards, including Researcher of the Year, the Talon Service Award, Master Teacher and University Distinguished Teacher of the Year. Professor Morton has contributed to articles that have appeared in the Wall Street Journal and New York Times. He directs the Leon Charney Diplomacy Program, which has received forty-five national and international awards for academic excellence and placed 1st overall at Nationals in Washington, D.C. in 2018 & 2020. website
---
Marek Muller
Ph.D., Assistant Professor of Rhetorical Studies; School of Communication & Multimedia Studies
Email: mullers@fau.edu
Muller is a rhetorician interested in human rights, nonhuman animal rights and the humanity/animality dialectic. Specifically, she researches the rhetoric of speciesism (a fallacious presumption of human exceptionalism) as it is used by (1) rhetors looking to exploit nonhuman animals by "animalizing" them; (2) rhetors looking to exploit humans by "dehumanizing" them; and (3) rhetors fighting for social/environmental justice by articulating the intersections of human and nonhuman animal exploitation. Her first book, Impersonating Animals, assesses competing rhetorics of animal law through an ecofeminist lens. Dr. Muller received her PhD in Communication, with a certificate in Women's & Gender Studies, from the University of Utah in 2018. She has also taught at Ball State University in Muncie, Indiana and the Institute for Engineering & Technology in Ulaanbaatar, Mongolia. website


---
Caren Neile
Ph.D., Affiliate Professor, School of Communication & Multimedia Studies
Email: cneile@fau.edu
Neile is a former Peace Corps volunteer. She developed and has taught the course "Peace, Conflict and Oral Narrative" for a decade. She received a Woodrow Wilson Foundation Grant for work on storytelling for peace with the National Storytelling Network and edited a special issue on storytelling and social justice for the academic journal Storytelling, Self, Society (Wayne State UP). Dr. Neile developed a multi-year storytelling for peace program for Boca Middle School with the support of Boca Raton Sunrise Rotary, performed "A Soldier's Story" with the support of FAU's Peace Studies Program, and is currently developing a peace project to be implemented in the West Bank in 2021. website
---
Angela Nichols
Ph.D., Assistant Professor, Department of Political Science
Email: nicholsa@fau.edu
Professor Nichols' research broadly focuses on issues related to human rights and conflict. Her book Impact, Legitimacy, and Limitations of Truth Commissions examines how truth commissions may or may not contribute to positive outcomes following periods of conflict or mass abuse. She has articles published in the Journal of Conflict Resolution, International Studies Perspectives, Cooperation and Conflict, Dynamics of Asymmetric Conflict, and Civil Wars. Dr. Nichols' newest work examines the causes and consequences of women's engagement in rebel groups. Dr. Nichols also serves as the Curriculum Coordinator for the Barb Schmidt Fellowship: Cultivating Community Involvement, Advocacy, and Social Change. website
---
Stephanie Ortiz
Ph.D., Assistant Professor of Sociology
Email: ortizs@fau.edu   
Ortiz studies the reproduction of racism and sexism in everyday life. Her courses include theory; race & ethnic relations; the sociology of whiteness; and racism & sexism online. website
---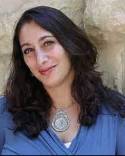 Ilene Prusher
M.A., Instructor, School of Communication and Multimedia Studies 
Email: iprusher@fau.edu
Ilene Prusher is an award-winning journalist, author and lecturer.  As a foreign correspondent for The Christian Science Monitor from 1996-2010, she covered the wars in Iraq and Afghanistan and served as the newspaper's bureau chief in Jerusalem, Istanbul and Tokyo. Most recently she served as Jerusalem correspondent for TIME Magazine, a columnist for Haaretz, and a program host on TLV1 Radio. Her work has also been published in The New York Times, The Washington Post, The Miami Herald, The Philadelphia Inquirer, The Guardian and The Financial Times. website
---
Palina Prysmakova 
Ph.D., Assistant Professor, School of Public Administration
Email: pprysmakova@fau.edu
Prysmakova is an Assistant Professor of the School of Public Administration, and the core lecturer at their Masters of Nonprofit Management Program. As a devoted instructor, she promotes the social justice and equal access to the public services both domestic and globally. In addition, stands for the protection of the human rights with the special focus on her home country Belarus. Through the years of research and service, she has been raising the awareness about the crimes against humanity and genocide of the nation that have been taking place there under the dictatorial destructive regime of its illegitimate president. website


---
Christopher Robé
Ph.D., Film and Media Studies/ Literature, School of Communication and Multimedia Studies 
Email: crobe@fau.edu 
Robé's research concerns the use of media by various activist groups in their quest for a more equitable world. In the twenty-first century, media does not simply offer a representational platform for disenfranchised voices, but more importantly serves as a material practice to engage in collective struggles for equity, justice, and more sustainable systems. I have written about U.S. radical film culture in the 1930s in my book Left of Hollywood: Cinema, Modernism, and the Emergence of U.S. Radical Film Culture (U of Texas Press, 2010) and have published numerous articles on media activism within various journals like Cinema Journal, Jump Cut, Framework, Journal of Film and Video, and Film History. My recent book, Breaking the Spell: A History of Anarchist Filmmakers, Videotape Guerrillas, and Digital Ninjas, explores the emergence of anarchist-based video activism. I have recently edited an essay collection with Stephen Charbonneau tentatively called InsUrgent Media: A Media Activism Reader, slated for publication in Spring 2020 (Indiana University Press). website
---
Edward Schwerin
Ph.D., Professor, Department of Political Science
Email: schwerin@fau.edu
Schwerin's research includes:  International Political Economy, Policy Analysis, Political Risk Analysis, and Globalization. website
---
Jermaine Scott
Ph.D., Assistant Professor, Department ofHistory
Email: scottj@fau.edu
Scott's research and teaching interests include the African American and African Diaspora History, Cultural Politics of Sport, Black Politics, Black Diaspora Studies, Black Popular Culture, and Postcolonial Studies. His manuscript-in-progress, Black Teamwork: Football and Black Politics in the African Diaspora, is a racial history of soccer across the African Diaspora and the tactics Black collectives used to challenge the colonial constitution of modern sports, and football/soccer in particular. His writings have been included in the Journal of Sports History, the Journal of African American History, the African American Intellectual History Society's Black Perspectives, and ESPN's The Undefeated. website
---
Kelly J. Shannon
Ph.D., Associate Professor, Department of History; Director of the Peace, Justice, & Human Rights Initiative
Email: shannonk@fau.edu
Shannon specializes in the history of U.S. foreign relations, with particular attention to the 20th century. Her research focuses on U.S. relations with the Islamic world, U.S. relations with Iran, Muslim women's human rights, transnational history, and human rights and U.S. foreign policy. Her first book, U.S. Foreign Policy and Muslim Women's Human Rights (University of Pennsylvania Press, 2018) explores the integration of American concerns for women's human rights into U.S. policy towards the Islamic world since the Iranian Revolution. Her other publications include book chapters and journal articles on President Harry Truman and the Middle East, the international movement to end female genital mutilation (FGM), U.S. encounters with Saudi gender relations during the first Gulf War, U.S. relations with Iran, and state of the field essays. website
---
Gerald Sim
Ph.D., Film Studies, School of Communication and Multimedia Studies 
Email: gsim@fau.edu 

Sim's research and teaching is grounded in theoretically informed film and media studies. His writing appears in Convergence, positions, Discourse, Rethinking Marxism, Projections, Quarterly Review of Film and Video, Inter-Asia Cultural Studies, Asian Cinema, and Film Quarterly. They include essays about data Platonism in Moneyball, Netflix's data operations and its place in media history, CNBC personality Jim Cramer's Marxist investment advice, Edward Said's influence on film studies, film music theory, and cinema's transition to digital cinematography. website
---
Nancy Stein
Ph.D., Adjunct Professor, Department of Anthropology
Email: nstein@fau.edu
When the PJHR initially formed to include collaborative projects among departments, Andra Opalinski from the School of Nursing and Stein joined forces to work locally with people who are experiencing homelessness.This project has grown to include the School of Social Work, businesses, volunteers, a local church, a hospital, and many other public and private organizations. Stein brings the results of her  work to classrooms, exhibits, and local as well as online events. In the summers, Stein's fieldwork with people who are without homes, who live as refugees in Greece, provides a second site. website
---

Bill Trapani
Ph.D., School of Communication and Multimedia Studies
Email: wtrapan1@fau.edu  
Bill Trapani's research and teaching are informed by rhetorical theory and criticism and critical/cultural studies. His principal areas of scholarly interest include the rhetoric of visual culture, national identity and citizenship studies, and the theorization of contemporary protest and social activism. His work primarily explores the rhetorical construction and consequence of varying figurations of the American national character. website
---

Eyal Weinberg
Ph.D., Assistant Professor, Department of History
Email: eweinberg@fau.edu
Weinberg is a historian of modern Latin America, with a focus on Brazil. His research explores histories of health, political violence, and human rights in the twentieth century and particularly the Cold War in Latin America. Weinberg's current book project explores the contested realms of professional medicine, bioethics, and political repression in military and post-authoritarian Brazil (1964-1988). Some of the project's themes are featured in Weinberg's article "'With colleagues like that, who needs enemies?': Doctors and Repression under Military and Post-Authoritarian Brazil," published in The Americas. website
---
Harriet L. Wilkes Honors College

Jacqueline Fewkes
Ph.D., Professor, Department of Anthropology
Email: jfewkes@fau.edu
Fewkes works with diverse communities around the world as a cultural anthropologist, promoting intercultural understanding as a necessary part of building peaceful societies, and amplifying the local voices of social justice. website
---
Ashley Kennedy
Ph.D., Associate Professor, Department of Philosophy
Email: kennedya@fau.edu
Kennedy's  research focuses on applied issues in philosophy of medicine, global justice and biomedical ethics. I am currently writing a book, "Concepts in Clinical Diagnosis," under contract with Oxford University Press, for medical trainees and physicians, as well as co-producing a documentary on the problem of child labor in Myanmar, where I am working with the International Labor Organization and local NGOs. website
---
Kevin Lanning
Ph.D., Professor of Psychology and Data Science
Email: lanning@fau.edu 
Lanning is the former  editor of Analyses of Social Issues and Public Policy. His scholarship includes papers on democracy, voting, and political psychology. website
---
Annina Ruest
MFA, Associate Professor of Art
Email: aruest@fau.edu
Ruest (also spelled Rüst) is an artist-technologist and creates electronics and software-based media art. Her works often focus on political issues within tech culture, including gender representation and online privacy. Her work has been reviewed in such publications as Wired and the New York Times Magazine. The Huffington Post called her recent robotics work a "Badass Feminist Robot." Besides making and exhibiting technology-driven art, she writes scholarly articles that contextualize her own work and the work of others. website
---
Timothy Steigenga
Ph.D., Associate Dean of Community Engagement; Professor, Political Science, Wilkes Honors College
Email: tsteigen@fau.edu
Steigenga help found the Wilkes Honors College in 1999. He has served as Interim Dean of the Wilkes Honors College, Chair or Social Science and Humanities, and Co-Director of the Kenan Social Engagement Program, and the college's named professor of community engagement.  He is the author/editor of six books and numerous other publications on religion and politics in Latin America and issues related to migration and immigrant integration. Dr. Steigenga helped to found El Sol, Jupiter's Neighborhood Resource Center, was awarded a fellowship at the Woodrow Wilson International Center for Scholars, and served as a Fulbright Scholar in Guatemala. website
---
Mark Tunick
Ph.D., Professor, Political Science, Wilkes Honors College
Email: tunick@fau.edu
Tunick applies classic political theories to concrete, contemporary ethical and legal issues, issues involving punishment, privacy, religious freedom and toleration, and the right of self defense. His book Practices and Principles (Princeton University Press) discusses a debate between Kant and Hegel about whether there are universally valid moral principles that dictate what's right regardless of what the consensus is within a particular society, or whether moral judgments are determined by conventions and practices which vary among societies--and applies their work to  specific cases involving promises, contracts, and privacy. Other work brings the theories of Locke and Mill to bear on contemporary controversies such as whether the U.S. criminal justice system should provide for a cultural defense, or whether there is a natural right to bear arms. Most recently he addresses issues of causation, privacy, and free speech that are raised in the 'texting suicide' case involving Michelle Carter, and is currently writing about the conflict between the rights of mature minors and parental rights. website
---

 
Phyllis and Harvey Sandler School of Social Work
Allan Barsky
Professor, Sandler School of Social Work
Email: abarsky@fau.edu
Barsky teaches and conducts research on mediation, social advocacy, and other forms of peacemaking and conflict resolution. I also teach courses on ethics, including how to promote respect, social justice, and anti-oppression. website
---
Lea DeRigne 
Ph.D., Associate Professor, Sandler School of Social Work
Email: lderigne@fau.edu
DeRigne's area of research expertise is in employment policy and health care policy, specifically analyzing how having paid sick leave increases access to health care services and stabilizes financial security in working-class families. She is committed to a broad array of social justice issues including living wage campaigns, access to employment benefits, increasing racial and gender equality, increasing fairness in our criminal justice system, overturning the death penalty, and tackling the problems of police misconduct and brutality. She loves teaching and hopes to inspire social work students to be involved in social change movements throughout their careers. website