Virtual Events for Spring/Summer, 2021
BESA: A Code of Honor - Muslim Albanians Who Rescued Jews During the Holocaust - Virtual Event
Tuesday, January 26 | 5 - 6:30 PM
Presented in collaboration with American Society for Yad Vashem: Following the German occupation in 1943, the Albanian population refused to comply with the occupier's efforts to turn over lists of Jews residing within the country's borders. The Albanians protected their Jewish citizens and provided sanctuary to Jewish refugees. The assistance afforded to Jews was grounded in BESA, the code of honor which still today serves as the highest ethical code in the country. 

Zoom webinar: tinyurl.com/besa-code-of-honor


---
The Nazi Olympics
Thursday, February 11 |  4 - 7 PM
Presented in collaboration with United States Holocaust Memorial Museum: For two weeks in August 1936, Adolf Hitler's Nazi dictatorship camouflaged its racist, militaristic character while hosting the Summer Olympics. Minimizing its antisemitic agenda and plans for territorial expansion, the regime exploited the Games to impress many foreign spectators and journalists with an image of a peaceful, tolerant Germany.  
Zoom webinar: tiny.cc/NaziOlympics
---
Literary Connections to the Holocaust 
Wednesday, March 10 |  4 - 7 PM
Presented in collaboration with United States Holocaust Memorial Museum
Literary Connections to the Holocaust: 
Curious George and the Holocaust Survivors Who Made Him
You know Curious George. But did you know that he was the creation of Holocaust survivors Hans and Margret Rey?


The Dr. Seuss You Don't Know: The Cartoonist Who Took on Hitler
Did you know that Theodor Seuss Geisel was a political cartoonist who took on Hitler? Learn how Dr. Seuss fought Nazism with only pen and paper.


How the Warsaw Zookeepers Risked their Lives to Shelter Jews
The Warsaw Zoo director and his wife endangered their own lives to smuggle hundreds of Jews out of the Warsaw ghetto, hiding them in their home and on zoo grounds. Learn the true story behind the book and movie, The Zookeeper's Wife.
Zoom webinar: coming soon!
Zoom webinar: tiny.cc/HolocaustLit


---
The Arab-Israeli Conflict and Peace Process
Saturday, April 10 | 8:30 AM - 12 Noon
Presented by ICS - Institute for Curriculum Services
Limited capacity for Secondary 6-12 Educators in Broward, Palm Beach, Martin and St. Lucie: This five-lesson curriculum explores the history and background of the Arab-Israeli conflict and peace process. With an emphasis on primary sources, ICS's resources are teacher-friendly and formatted to be easily implemented in the classroom. Digital resources as well as downloadable PDFs and supplementary resources available. Register: lmedvin@fau.edu by March 26.


---
Echoes and Reflection: Pedagogy of Teaching the Holocaust and Antisemitism
Tuesday, April 27 | 4 - 7 PM
In Observance of Genocide Awareness Month:  How do we teach the Holocaust so that students can go beyond the history to understand prejudice, make ethical choices, and respond to injustice? What elements must be included? Focus is on pedagogical suggestions to approach the teaching of the Holocaust in the classroom and the roots of antisemitism to better understand the historical context of the rise of racial antisemitic ideology. Stereotyping and propaganda and how to support students in understanding them in order to combat prejudice and racism will be covered. Classroom content and resources provided free to teachers. Registration info TBA


---
The Holocaust Through the Experiences of Children
June 22 – 24 | Times TBA
Arthur and Emalie Gutterman Family CHHRE Summer Institute for Educators:  Professional Learning Opportunity for Educators using sound instructional practices, educational strategies, and historical content, on how to teach not only the history but also the means to make changes, through the lens of the Holocaust. The focus will be on the concepts of indifference, complicity, resistance, and rescue as well as defining perpetrators, rescuers, resistors, and victims, specifically as it applies to children, in the historical context of the Holocaust. The relevancy of the vulnerability of children and how they are treated and how they link to issues faced by students and teachers in today's world is the essential objective. Registration info TBA.


---
Virtual events FALL ARchive, 2020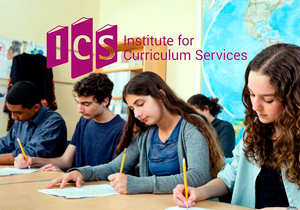 Free Professional Development Opportunity for Educators in Broward, Palm Beach, and St. Lucie Counties
Sat, November 14, 2020 | 8:30 am-12 pm
Virtual workshop offered by the Institute for Curriculum Services in Collaboration with CHHRE in observance of Holocaust Education Week. Featured topics include Teaching About Religion in the Classroom and History of European Antisemitism: The Longest Hatred. Limited capacity for secondary 6-12 teachers, professional development points available. Register by November 1, 2020 by email request to lmedvin@fau.edu.  (View flyer for more details)
---
From Swastika to Jim Crow
Thurs, October 22, 4-7 pm
The little-known story of Jewish intellectuals who escaped Nazi Germany to the US in the 1930s. Confronted withantisemitism at American universities and public distrust of foreigners, they secured teaching positions at traditionally black colleges in the then-segregated South. Drawing on resources from the United States Holocaust Memorial Museum. Virtual event for educators, students and members of the community. Presented in collaboration with United States Holocaust Memorial Museum (Professional Development Points Available). Zoom webinar registration: https://bit.ly/2X2LgEO
---
Honoring Hispanic Heritage Month: Resources for Teaching about the Holocaust
Wednesday, September 16, 4-7 pm
Drawing on resources from the United States Holocaust Memorial Museum, this workshop will highlight strategies relevant to Hispanic Heritage Month that can be used to teach about the Holocaust. An overview of antisemitism and Holocaust History through Museum collections and lesson plans will be highlighted. Virtual event for educators, students and members of the community
Presented in collaboration with United States Holocaust Memorial Museum (Professional Development Points Available). 
Zoom webinar registration: https://bit.ly/30TZdGb
---
CHHRE Announcements and Virtual Events 2020