About Peace, Justice, and Human Rights
The Peace, Justice and Human Rights (PJHR) Initiative grew out of the Peace Studies Program which was established at Florida Atlantic University approximately twenty years ago. The commitment of the University to the themes of the Initiative is profound and led to PJHR being included as one of nine key platforms in the University's current strategic plan. PJHR is a multidisciplinary effort that brings together scholars, practitioners, students and community leaders that are invested in the themes of human rights, peace and social justice. This is a University-wide commitment to issues of global importance that affect the South Florida area.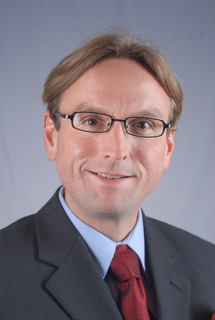 Dr. Steven D. Roper
Dr. Steven D. Roper is the Executive Director of the Peace, Justice and Human Rights Initiative and Professor of Political Science at Florida Atlantic University. His research explores the design and the implementation of transitional justice with a focus on conflict resolution mechanisms. His research examines transitional justice and human rights issues in diverse regions including East Europe and the former Soviet Union, Africa, the Middle East and Southeast Asia. He has held grants from the American Council of Learned Societies, the International Research & Exchanges Board, the Social Science Research Council and was a Fulbright Scholar and Fulbright Senior Specialist. Dr. Roper has served as a consultant to the US Agency for International Development, US Department of State and the World Bank. In addition to his work in the area of human rights, Dr. Roper has an extensive experience in international education and has served as a consultant on the Bologna process and models of national accreditation. He is the author of four books and over fifty articles and book chapters. Dr. Roper is Editor-in-Chief of Human Rights Review.