SPRING 2023 season
---
UPCOMING EVENTS
We wanted to take a moment to thank you all for your continued support of our artistic endeavors and hope to invite you all into our theatres again. All performances currently mounted are focused on providing opportunities to our student performers, technicians and audience members. FAU's Department of Theater and Dance is committed to fostering students' creative outlets in a safe and Covid-conscious environment, adhering to all university and state guidelines.
To purchase tickets, please visit https://fauevents.universitytickets.com/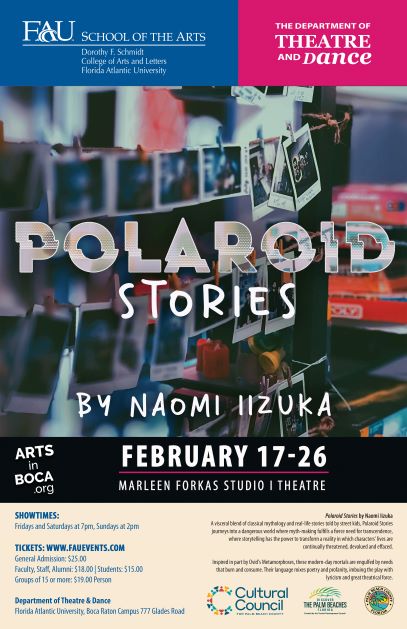 Polaroid Stories by Naomi Iizuka
STUDIO I Theatre
Directed by: Karen Stephens
Inspired in part by Ovid's Metamorphoses, Iizuka's Polaroid Stories takes place on an abandoned pier on the outermost edge of a city, a way-stop for dreamers, dealers and desperadoes, a no-man's land where runaways seek camaraderie, refuge and escape.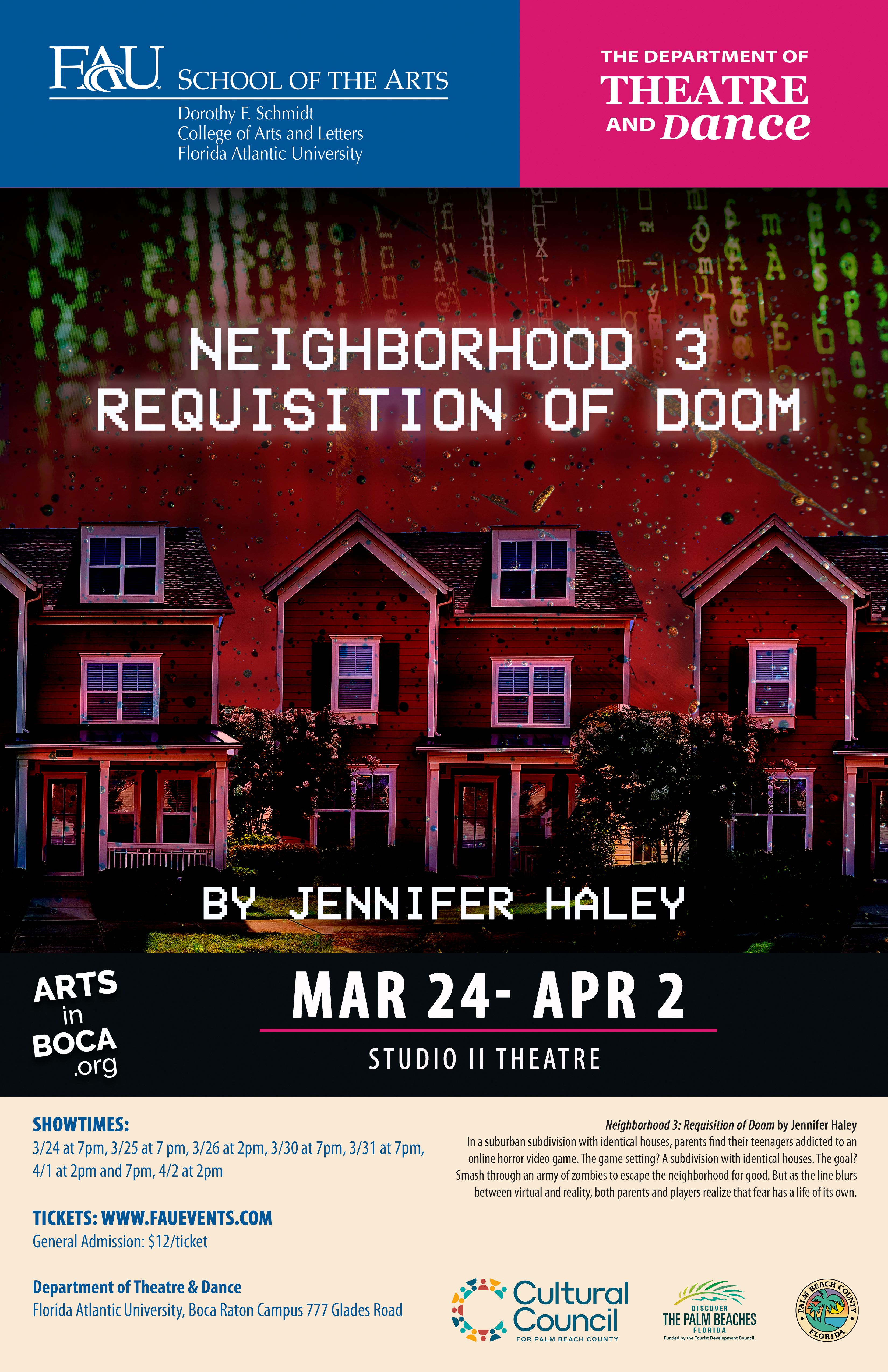 Neighborhood 3 Requisition of Doom by Jennifer Haley
STUDIO II Theatre
Directed by: Ted deChatelet
A subdivision with identical houses. The goal? Smash through an army of zombies to escape the neighborhood for good. But as the line blurs between virtual and reality, both parents and players realize that fear has a life of its own.
Sweat
STUDIO I Theatre
Directed by: Kathryn L. Johnston
Filled with warm humor and tremendous heart, Sweat tells the story of a group of friends who have spent their lives sharing drinks, secrets, and laughs while working together on the factory floor. But when layoffs and picket lines begin to chip away at their trust, the friends find themselves pitted against each other in a heart-wrenching fight to stay afloat.