Current Ph.D. Students
Dana Post Adler received her BA in English with a minor in Spanish from Cornell University, an MBA in Marketing and Operations Management from the Stern School of Business at New York University, and most recently graduated from Columbia University with an MA in Human Rights Studies with a concentration in the Middle East. At Columbia, Dana wrote her thesis on the Changing Relationship between Young American Jews and Israel. Dana has just relocated to Delray Beach from Northern New Jersey where she was a volunteer and Jewish communal leader locally, nationally and internationally. She currently serves on the Board of Governors of the Jewish Agency for Israel and is on the Israel and Overseas Committee of the Jewish Federation of South Palm Beach. Dana is the Vice Chair of the Site Plan Review and Appearance Board of the City of Delray Beach. Dana sits on the Board of Myron/Adler Corporation, her family's promotional products company. She is a wife and a proud mother of three, and a classically trained coloratura soprano, and has sung a capella, in rock bands, and anywhere she can. 
Ana-Christina Acosta Gaspar De Alba's research is focused in Latinx literature and politics, and the intersection between cultural representation and political agency. Her scholarship is informed by her activism and vice versa. She holds a BA in English/Latino Studies from Indiana University and a Creative Writing MFA from Virginia Tech.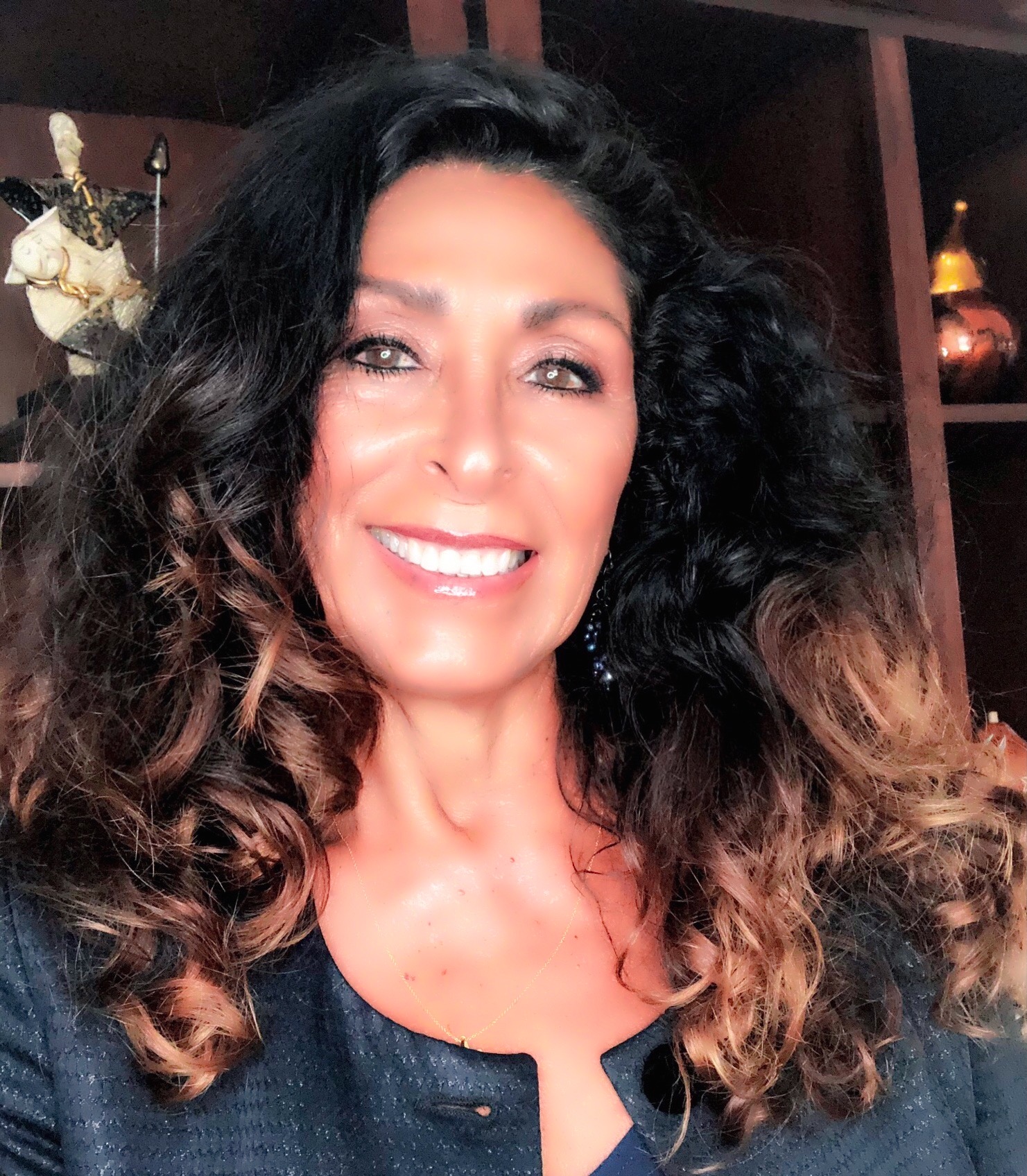 Roxana Ambrosini obtained a Master's degree from the Language, Linguistics, and Comparative Literature Program: Spanish/Teaching Spanish in May 2019.  She is a third-year student in the Comparative Studies Ph.D. Program, CLL concentration. Her field of research is 19th Century female Latin-American Literature, specifically the work of Peruvian author Mercedes Cabello de Carbonera. Ambrosini's research will focus on how this author influenced- and shocked Peru's 19th Century society through her transgressive discourse, which was inspired by and connected to transatlantic influences.
OlaOmi Amoloku is fascinated by the ability of Black women storytellers to subvert the dominant narrative by resisting of the commodification of the Black female body. Her research is based in the study of Afrofuturism through a Black feminist lens with a foundation in West and Central African spirituality. She holds a B.A. in English from Fisk University and a M.A. in Literature from Middle Tennessee State University.

Kira Apple is a Ph.D. candidate who holds an M.A. and a B.A. in English from Kutztown University in Pennsylvania. She obtained a graduate certificate in Film & Culture from Florida Atlantic University in Spring 2017. Her dissertation merges affect theory, fantasy studies, media theory, sound studies, and fan studies in order to investigate the ties between audio dramas and their audiences. Tentatively, this work is titled "The Sound of Belonging: Reimagining Interconnectivity in Fantasy Audio Fictions and Listening Cultures." She is currently teaching Rhetoric & Composition at Penn State Lehigh Valley.
Anna Arenas has a BA in Interdisciplinary Studies in Arts and Humanities from FAU and a Masters in Library and Information Science from USF. She is currently a Ph.D. student in the Comparative Studies Program in the Culture, Language, and Literature track.
Kimberly A. Bain is a second-year PhD student in the Comparative Studies program. Her concentration is in Composition and Rhetoric and Visual Rhetoric and Communication. Her interests involve inclusive pedagogies in the writing classroom. Kimberly's research focuses on how concepts of race, gender, and culture studies are expressed through the visual. 
Ariana Cascio Bianchi received her M.A. from the University of Florida and is currently in the Comparative Studies PhD program at Florida Atlantic University. She is also full-time faculty in the English department at Broward College and a full-time wife and mother of two spirited teens. Bianchi specializes in feminist theory and 19th and 20th century American and British literature. Her research interests include women's poetry, modernist studies, body studies, and visual culture. Broward College Profile
Jodie Boisvert is a current doctoral student in the Culture, Society, and Politics track of the Comparative Studies program. She is eagerly engaging with Anthropology, Sociology, Political Science, and Public Administration to study the impact of globalization and migration on the social democratic policies in Norway. Mrs. Boisvert earned a Masters of Public Administration from Florida Atlantic University and a Bachelors in Anthropology from University of South Florida. She hopes she can utilize skills from all three academic programs to write culturally appropriate social welfare policies that will positively impact people living in the US, using the social democracy of Norway as an example of a strong social welfare state. In addition to completing coursework, and conducting research, Mrs. Boisvert works full-time in the social services sector researching social welfare programs. When she is not studying or working, you can find Mrs. Boisvert traveling, reading, and binge-watching streaming services. 
Cora Bresciano holds an MFA in Creative Writing from FAU, where she received the Frank and Courtney Brogan Award in Fiction, and a BS in Music Education from Hofstra University. She is a Visiting Instructor in FAU's English Department, teaching myth and magical realism in fiction, creative writing, and composition. She is the co-founder of Blue Planet Writers' Room, a non-profit global education organization that connects students across borders in creative story exchanges and provides professional development to teachers on globalizing the classroom. Cora works at the intersections of myth, literature, and global studies; myth studies, absence theory, 20th century Spanish history, and the uses of story to subvert existing hostile narratives are central to her research interests. Her dissertation research focuses on connecting political myth during the Franco regime in Spain with myth in historical fiction that works to recuperate the absences of the people "disappeared" by the regime. Blue Planet Writers' Room

Kathryn (Pewenofkit) Bridwell-Briner holds a D.M.A. in music performance from the University of North Carolina at Greensboro, an M.A. in performance from Florida Atlantic University, and a B.M. from Stephen F. Austin State University. She has completed all coursework for a second M.A. in music history and literature from FAU where she focused on Comanche hymns as liminal space for agency and identity in the post-Allotment era in southwestern Oklahoma. She has published articles about the Comanche and Kiowa/Plains Apache in the Great Plains Journal as well as entries in the New Grove Encyclopedia of American Music. Kate has presented papers at the Symposium of the International Horn Society, Southeast Horn Workshop, Northeast Horn Workshop, and at the International Feminist Theory and Music Conference. Of Kiowa, Comanche, and Apache descent, Kate is actively involved in the Comanche Nation's language revitalization program and her work here at FAU focuses on reclaiming Comanche cosmology through language and the arts supported by the creation of digital space where post-allotment Comanche identity may be created, nurtured, and sustained. Beyond language work, Kate's research interests includes intergenerational trauma and healing in Indigenous communities, sovereignty, Indigenous futurisms, identity and cultural rhetorics through Indigenous popular musics, and the creation of space/agency for Indigenous descendants in the U.S.


Gail Choate holds a BA in Interdisciplinary Social Sciences with minors in history and political science. In 2015 she earned a MA in Political Science from FAU with an emphasis in comparative politics. Her research emphasized the role of economic development in democratization. Gail has a certificate in Peace Studies from FAU and was the recipient of the Peace Studies Fellowship. Today, as an adjunct professor (FAU and Broward College) she teaches international relations and comparative politics of ethnic conflict and is an affiliate in FAUs Peace, Justice, and Human Rights program. Gail is currently pursuing her PhD in Comparative Studies: Culture, Society and Politics and is exploring the intersection of individual identity, social movements and political structures.
Domenica Santomaggio Diraviam is a doctoral candidate in Comparative Studies at FAU whose research focuses on the art and legacy of Tom DiSalvo within the scope of Italian American studies. Her interests are rooted in Italian Diasporic Studies, Oral History, and Public Digital Humanities. She has collaborated on the creation of a digital archive Italian American Memories is co-authoring a chapter on PDH pedagogy in the language classroom, and has curated art shows of Tom DiSalvo's art both locally and virtually. She holds a graduate degree in French from the University of South Florida and is a Senior Instructional Designer, Italy Study Abroad Faculty Leader, and French and Italian instructor at Broward College, in addition to being a wife and active mother of three diligent sons. Website | LinkedIn

Valorie Ebert is currently an Assistant Professor of English at Broward College, and she is the First Vice President of the International Association for the Fantastic in the Arts. Her research focuses on the many intersections contained in science fiction and fantasy literature, and how, through interpellation, the ideas contained within these works may influence a reinforcement of less than ideal ideas instead of working to negate them.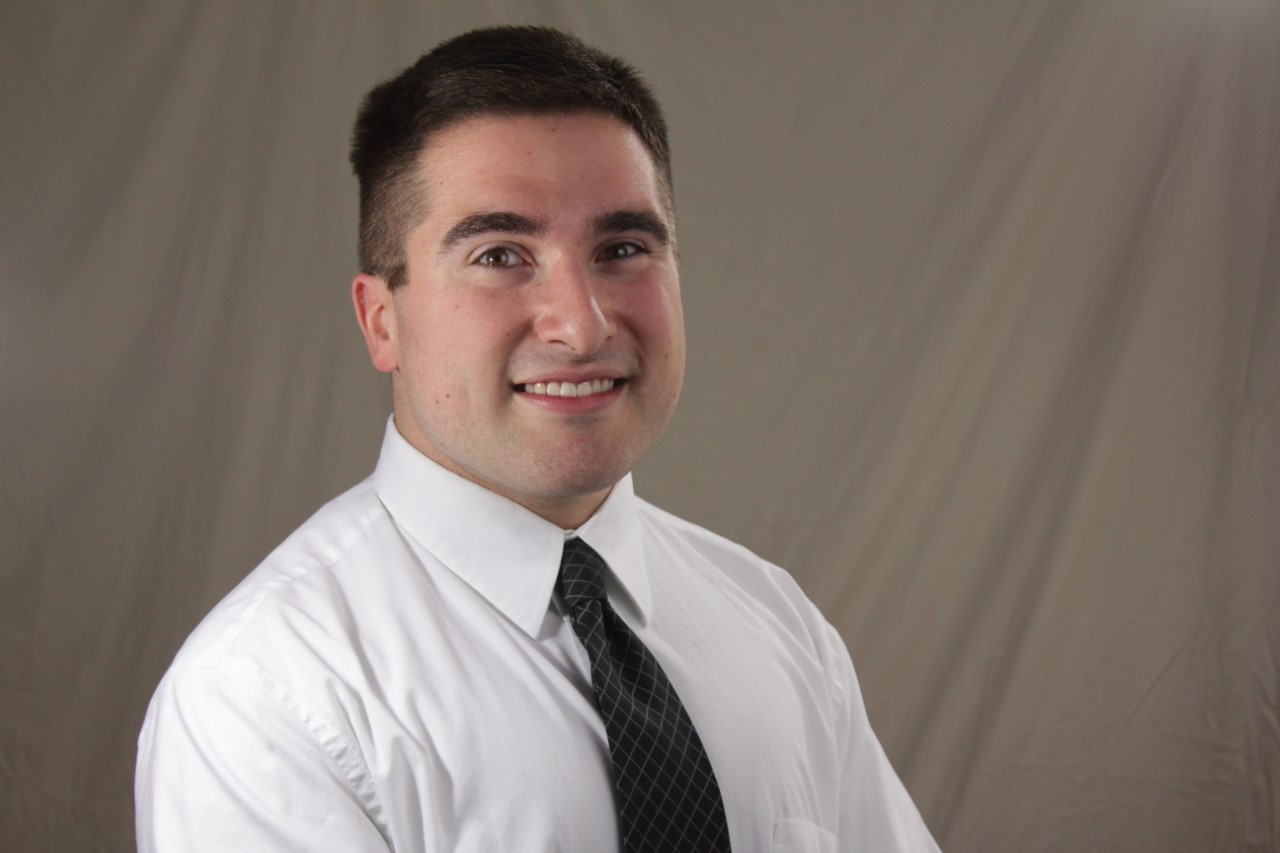 Matthew Ari Elfenbein is a Ph.D. Candidate ABD, holds his M.A. in Cinema Studies from New York University, and a B.A. in Multimedia Studies from Florida Atlantic University (Go Owls!). He is currently working on a dissertation that is focused on the transitions of the song, dance, and body in film musicals, comparing from the analog to digital eras, perhaps with a Disney flair. His research expertise is in the film musical with emphasis on the body, phenomenology, and digital cinema. He loves to branch away from the canons of film scholarship and integrate new approaches and ideas into his work, thus making his work interdisciplinary when appropriate. Matthew teaches a variety of classes in film studies for FAU's School of Communication and Multimedia Studies, where some of his favorites have been "New Hollywood," "Film Criticism," "Women and Film," and "Film Since the 1940s". Website | Twitter
Roxanne Ten Eyck is a graduate student in the PhD in Comparative Studies CLL Program at FAU. She received an MA in Communication and Multimedia Studies at FAU and BA in Journalism at Wichita State University. Roxanne comes from a background of media advertising sales in the South Florida market during her business career. Interests of study lie in rhetoric and its effect on culture, politics, the media, and social systems.
Manuela Filomena's interest in cultures has brought her to study in different countries. She received a BA in Advertising Technique in Perugia and a scholarship at London Institute Diploma in TV and Video Production. She received her first MA in Art & Design in England. After her post-graduate studies, she has lived in Sweden sharing a project with directors Erik Gandini and Johan Soderbergh. In India, she developed a new respect for the arts, working on an ambitious project created by Chandra Prakash for Cocccon, a qualified ethical fashion designer on biological and non-cruel processes to grow and cultivate silkworms. During her second MA in Film at the University of Naples she released a short film "Goodbye Agnes". During that time, she worked in Rome for Indigo Film Production on the set of the Oscar-winning director Paolo Sorrentino. She also has a TEFL Certificate in English, which she completed in Boston.
Sara Fitzgerald is an instructional librarian at Indian River State College whose scholarly interests lie at the intersection of digital rhetoric, critical information studies, and feminist theory. Her current research is broadly focused on the theoretical and cultural implications of algorithmic surveillance and its impact on social justice issues. Sara holds an M.S. in Library and Information Studies from FSU and a B.A. in English from FAU. HASTAC
Stephanie Flint is a PhD Candidate in Florida Atlantic University's Comparative Studies program. Her dissertation focuses on representations of monstrous women in literature and film in 1930s America. She is currently working as a lecturer for the University of California, San Diego's Analytical Writing Program. Recent publications include "The Limits of 'Sundowning': M. Night Shyamalan's The Visit and the Horror of the Aging Body" in Elder Horror: Essays on Film's Frightening Images of Aging (Edited by Cynthia Miller and A. Bowdin Van Riper) and "From Revulsion to Revival: Representation and Reception of Monstrosity in Tod Browning's Freaks" in Monster Media in their Historical Contexts (edited by Verena Bernardi and Frank Jacob). Her research interests include popular culture studies, representations of monstrosity in literature and film, and gender and disability studies..
Bonnie Flory completed B.A. degrees in Sociology and Political Science and an M.A. in Sociology at Florida Atlantic University. She is ABD. While taking graduate classes, she had the opportunity to learn how to deconstruct global economic policies by embedding them in the lives of people. It was an invaluable learning experience that helped her connect her interest in social justice and government policies, leading to her focus on social activism. Broward College Profile
Ali Friedberg Tal-mason is in her third year in the Comparative Studies P.h.D. program at F.A.U. She holds a J.D. from the University of Miami School of Law, where she held editorial positions at the University of Miami Inter-American Law Review. Her interdisciplinary perspective combines literary and legal analysis and archival research to examine discursive as well as socio-legal aspects of colonialism and postcolonialism in the United States, Mexico, and the Caribbean, within a transoceanic context. Her work explores the colonial roots of contemporary social justice issues and inequalities, particularly with respect to labor, migration, land, and citizenship.
Katherine Haggar holds a B.A. in English Literature and Sociology from the University of South Florida. She holds an M.A. in Sociology from Florida Atlantic University. She is currently working on her PhD in the Comparative Studies Department in the Culture, Society, and Politics track. Her main research interests are sociology of family, child welfare policy, mental health, and adverse childhood experiences (ACES). For her dissertation she wishes to help explain how intergenerational trauma and disadvantage contributes to the intergenerational cycle of maltreatment. 
Rachel Harrison has a B.A. in Political Science, a B.S. in Public Relations, and a Certificate in Public Affairs from the University of Florida and an M.A. in Linguistics from Florida Atlantic University. Her current areas of study are English historical linguistics, focusing particularly on the Middle English/medieval period, and cognition and mind. Rachel's main interests include Germanic languages and cultures, English etymology and morphology, and medieval English history and literature. She is especially interested in investigating how current theories of language storage and processing can be integrated with research on language change and language contact.
Jason Hawkins holds dual BA's in Latin and History from the University of Oregon, an MA in Spanish Literature from Florida Atlantic University, as well as graduate studies in Latin and Classics at the Universities of Georgia and Florida. During his doctoral studies, Jason has focused on early-modern Spanish manuscripts, archival research, and digital humanities. His specialties include piracy among Catholics and Protestants in the early-modern period, as well as technology focused on frequency/content analysis such as Corpus Linguistics and archival technology involving handwriting recognition.
Daniel A. Jones is the Deputy General Counsel at FAU responsible for the management of University litigation and also serves as primary legal counsel for the Division of Student Affairs and the Department of Athletics. In addition to his work with the General Counsel's Office, Mr. Jones teaches as an Adjunct Instructor for the Department of History in the College of Arts and Letters, as well as the Department of Higher Educational Leadership and Research Methodology in the College of Education. Mr. Jones received his bachelor's degree in Business Administration from Samford University, his Juris Doctor from the University of Alabama School of Law, and his Master of Arts in History from FAU. His research interests are centered around the work of modern writers including Jim Harrison, Thomas McGuane, Guy de la Valdene, and Richard Brautigan and their influence on American culture.

Coraline Kandassamy is a graduate student in the Comparative Studies Program at Florida Atlantic University. Her field of studies concerns music and feminism in Guadeloupe, the French West indies where she was born. She specifically focuses on the expression of the female voice through music in the French Caribbean, and in the entire Caribbean in a greater perspective. Prior to her arrival at FAU, she studied part in the the University of Minnesota. She did her undergraduate studies in Paris Sorbonne university where she acquired a masters of English. She also visited Brunel University in London where she studied notions of gender, and York University, Toronto, Canada where she studied ethnomusicology. She was also a french language assistant in Whitman College, in Washington state. All these experiences contributed to her growing feminist conscience that she was able to exploit through her Master theses: :'Hypersexuality meets feminism through popular music' and 'Negociate black female identity through feminism and hypersexuality'.
Jordanne Kessel received a BS from the University of Florida and an MA in Sociology from FAU. Her focuses are sociology of disasters and gerontology. Jordanne's research examines how communication technology and the life course of older adults informed their Covid-19 experience.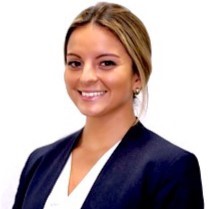 Anna Maldonado holds a B.A. in International Relations with a minor in Latin American Studies from Rhodes College and a M.A. in Political Science from Florida Atlantic University. Currently, she is pursuing a Ph.D in the Comparative Studies Program with a concentration in Latin American Politics and Social Justice with research interests including migration, race/ethnicity, democratization, and environmental justice in Guatemala. She has additional experience as a graduate intern with the U.S. International Development Finance Corporation in supporting with investment projects in Central America and Mexico, has taught Government of the United States as an adjunct faculty member in the Political Science Department, and has served as Treasurer of the Feminist Graduate Student Association. You may also find her at the Career Center as a Career Coach and as a Career and Life Planning instructor. LinkedIn
Damara Martin is primarily obsessed with anthropological linguistics, and how culture shapes the concepts of folklore and literary realism and idealism, specifically concerning racial structures in America. She is attempting to discern these structures in non-canonical works of fiction, poetry, and lyric essay.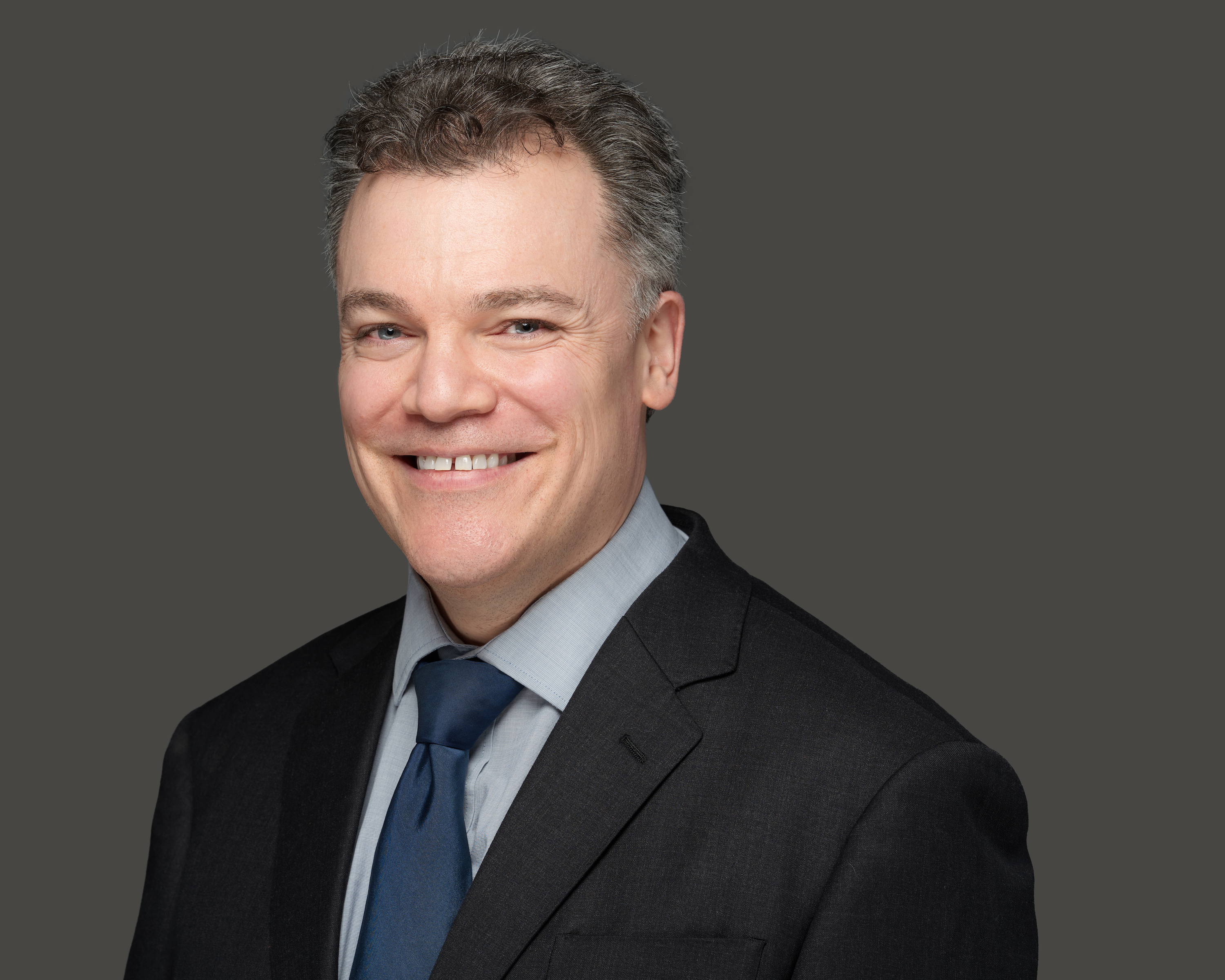 James Martin is an Associate Dean of English at Broward College. In his coursework at FAU, he has pursued interests in climate-change fiction and nineteenth-century American literature. Twitter
Stephen A. McGeary holds a B.A. in English from Bethel University as well as an M.A. in English from West Chester University. He is currently a Ph.D student in the Comparative Studies program at Florida Atlantic University, where his research interests include African American literature, Neo-slave narratives, early Atlantic history and religion. His future research will explore the representation of religious ritual and spiritual practice in 20th century African American fiction. Stephen currently teaches undergraduate courses for the Department of English and the Department of History.
William Norris is in his first year as a Masters en passant student in FAU's Ph.D. program in Comparative Studies, and received his BA in Writing and Linguistics from Georgia Southern University. His current research interests focus on graphic novels, with a specific interest on the impact of the genre's unique rhetorical and compositional format and its literary influence on American storytelling.

Jason O'Connor has a BA in Judaic Studies and Political Science from Florida Atlantic University, an MA in Near East and Judaic Studies from Brandeis University and an MA in Holocaust and Genocide Studies from Gratz College. His interests include post-Holocaust memory and commemoration in Eastern Europe and Post-Communist Polish Jewish relations.

Jonas Oliver grew up in St. Augustine, Florida. He has an MFA in fiction from the University of Central Florida and an MA in English from West Virginia University. His primary research interests are 20th century women's literature, fairy tale studies, and narratives of paranormal experience.
Barbara Perez is a first year doctoral student in the Culture, Society, and Politics track of the Comparative Studies Program at FAU. Her areas of focus are environmental justice and women, gender, and sexuality studies. She is also interested in critical animal studies. Prior to coming to FAU, Barbara completed an MA program in Gender, Women, and Sexuality Studies at San Diego State University. Her MA thesis was a feminist epistemological critique of comparative cognition research. Before that, Barbara worked for three years as the research coordinator of a comparative cognition lab in San Diego. Prior to that, Barbara earned her BA and BS degrees at the University of Florida in English and Psychology, respectively. During her undergraduate career, Barbara conducted behavioral research with cetaceans and canids.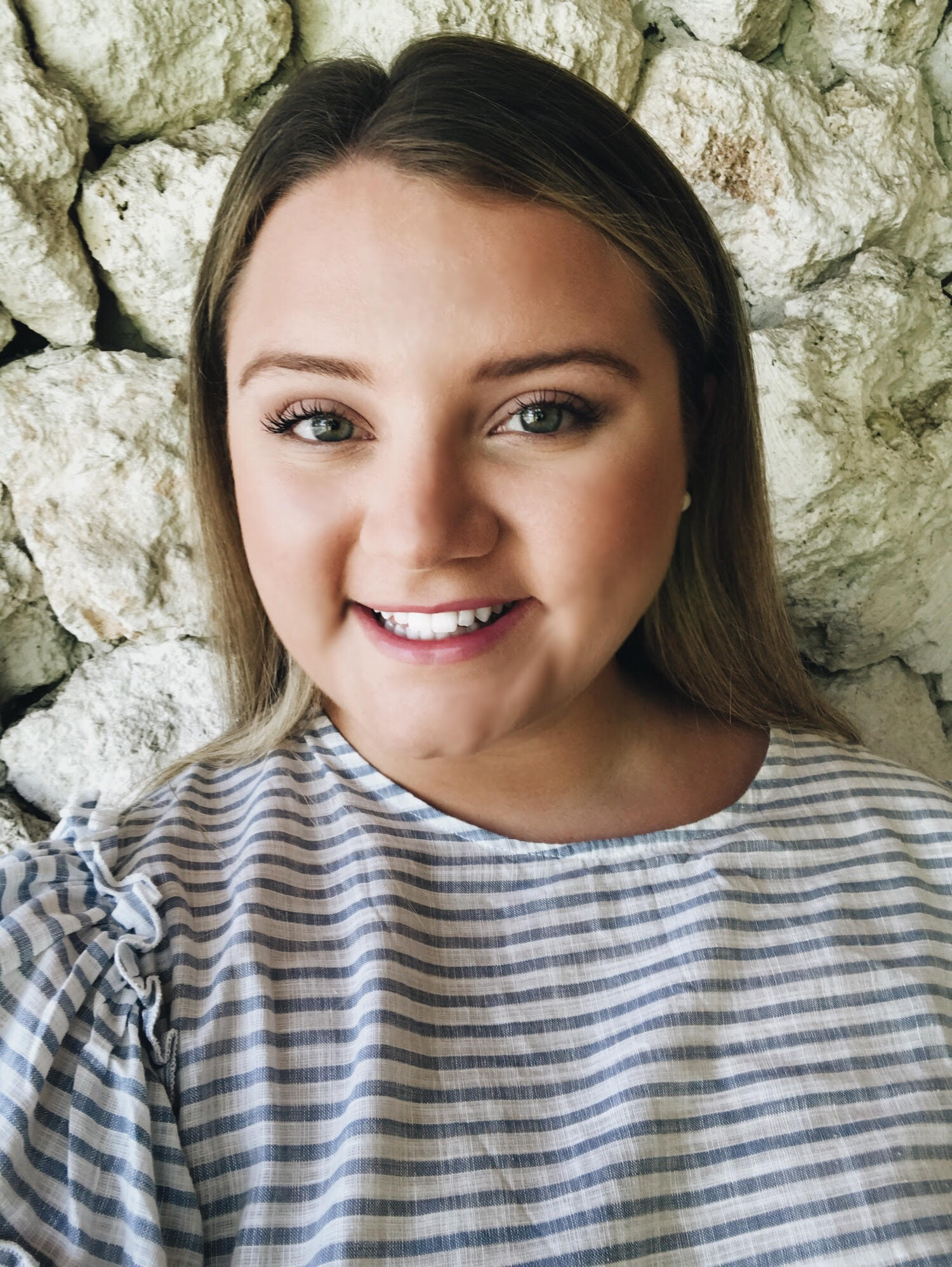 Cristina Melissa Pimenta received both her B.A., cum laude, and M.A. in Political Science from Florida Atlantic University. As an undergraduate, she developed a passion for international law and relations, and was selected to participate in FAU's Leon Charney Diplomacy Program. As a master's student, she competed in FAU's 3 Minute Thesis competition, winning First Place and People's Choice scholarships in the Arts & Letters Heat. She was also selected by her department to receive the Rae Raskin Memorial Scholarship in Political Science. Currently, Cristina is in her third year of the CSP track and recently completed her graduate certificate in Women, Gender, and Sexuality Studies. In Spring 2022, she successfully passed her Comprehensive Exams. She will now begin working on her dissertation, which focuses on religion, human rights, and American Politics. During her time in the Comparative Studies program, Cristina has served as Vice President of the Feminist Graduate Student Associate, was selected to be an Advancing Research in the Humanities & Social Sciences Fellow for Summer 2019, and won 3 Minute Thesis competition scholarships in both 2020 and 2021. LinkedIn
Denise Pinnaro is a Ph.D student in the Comparative Studies program at Florida Atlantic University, and holds a B.A. in French and an M.A. in French Literature from the same institution. Her research interests include fantasy and speculative fiction in both the Francophone and Anglophone literary and filmic traditions, with a specific focus on how alternate history and uchronia narratives displace--or perhaps reinforce--notions of time, space, heritage, and nationalism. She is also interested in how these texts are representative of modern myth-making and its sociocultural impacts on ideologies and beliefs that originated with earlier myths and folklores. Denise currently teaches undergraduate courses for the Department of Languages, Linguistics, and Comparative Literature. Academia.edu
Matt Prater is a writer, researcher, and artist from Saltville, VA, and is currently in his second year as a Ph.D student in the Comparative Studies program at FAU. His work, creative and academic, focuses on cultural regionalisms and the relationship between group identity and control of narratives, especially in Appalachia. He has work available at CLCWeb, Poet Lore, New Ohio Review (online), and The Moth, among other publications.
Priscilla Renta is a dance and Latinx studies scholar whose recent work includes movement as a healing, transformational and spiritual practice. She is co-editor of the special issue Rhythm & Power: Performing Salsa in Puerto Rican and Latino Communities, published by the Centro Journal of Puerto Rican Studies in 2017. Her work on Afro-Latin dance has been published in the anthologies Salsa World (Temple University Press, 2013); Technofuturos: Critical Interventions in Latina/o Studies (Rowan & Littlefield, 2007), as well as in the Fall 2004 issue of the Centro Journal of Puerto Rican Studies. She has taught Caribbean dance and dance history in Chicago, New Jersey and New York.
Jeannette H. Ronson is a doctoral candidate in the Comparative Studies program at FAU. She holds a MFA in Creative & Professional Writing from Western Connecticut State University, a MA in American Studies from Fairfield University, and a MS in Education from the University of Bridgeport. She also holds a Graduate Certificate in Women, Gender & Sexuality Studies from FAU.


Michelle Rovere earned her B.A. in American Literature at FAU in 2003. She spent the next ten years teaching high school English at a variety of levels. In Aug. 2013, Michelle returned to FAU to pursue an M.A. in English Literature. While pursuing her M.A., Michelle worked as a teaching assistant and as a consultant in the the University Center for Excellence in Writing. Her areas of interest include feminine African American spiritual narratives as they relate to forms of feminine social discourse (sentimental literature, jeremiad, resistant orality, and sass) in the nineteenth century.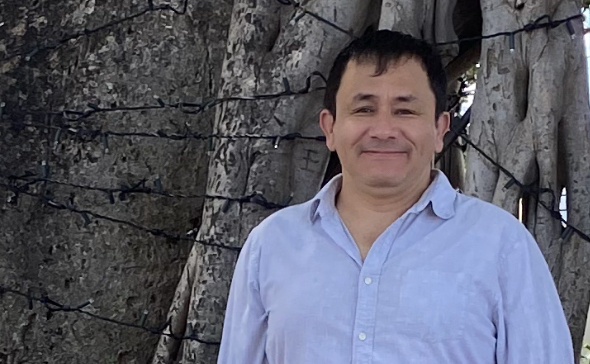 Ricardo Sabogal-Suji's research in the Ph.D. program is on the strategies of low-income people to face the outbreak of the COVID-19 Pandemic in Italy and Peru. He has carried out ethnographic fieldwork in the following places: Comunidad Campesina de Tambomachay in Cusco, Peru; Peruvian Amazon; Perugia, Italy; and Huanchaco Beach in Peru. As a result of these and other minor fieldworks, two Peruvian universities have published several books written by him, including Perdonando a los Dioses (Forgiving the Gods), Personas Privilegiadas sin Bolsillos (Privileged People without Pockets), En Busca del Hombre Cero (In Search of Homo Zero), El Antropólogo Ilegal (The Illegal Anthropologist), Poesía entre Versos (Poetry between Verses), El Baile Invisible de la Antropología de la Música (The Invisible Dance of Anthropology of Music), La Teoría de los Hombres No (The Theory of No Humans), El Turista Equivocado (The Wrong Tourist), Egoculturas Proactivas en los Andes (Proactive Egocultures in the Andes), Estructura Mental de los Racistas Peruanos (Mental Structure of Peruvian Racists), Antropología Insurrecta (Insurgent Anthropology), Un Antropólogo Primitivo en los Estados Unidos de América (A Primitive Anthropologist in the United States of America), and Los Antiguos y Originales Surfers de Huanchaco (The Old and Original Surfers from Huanchaco). Ricardo holds a Bachelor of Science from the University of Cusco in Peru, a Certificate in Linguistics from the University of Perugia in Italy, and an M.A. in Anthropology from the FAU in the United States. Website | Bookshop


Barbara Salani is currently working towards her Ph.D. in Comparative Studies, focusing on Musicology and Italian Language. She holds a B.M. from the University of the Arts in Philadelphia and a Master of Music degree in Piano Performance at FAU. With a background as concert pianist, she has performed as soloist with numerous orchestras and in several countries of the world. She is a coordinator of Music for America, an international Swiss organization for the support and development of music education in the world. Since 2018, she collaborates with the Consulate General of Italy in Miami on music projects for American schools during the Week of Italian Language in the World. During a visit to a Medieval castle in Tuscany, she found the focus for her dissertation: an unpublished manuscript of an 1812 Italian Opera dedicated to the Queen of Naples, Caroline Bonaparte, Napoleon's sister. Website | LinkedIn | Facebook

Melissa Annette Santiago is a mother, teacher, and author who holds both an M.A. and B.A. in English Literature. Puerto Rican by descent, her graduate work thus far has centered on how discursive space delimits legibility for individuals in minority communities. Her areas of interest span such disciplines as American Literature, U.S. Multi-Ethnic Literature, Postcolonial Literature and Space and Place Studies. Her published works include a creative non-fiction essay entitled "Borne of Ghosts," which was published in the Spring 2019 volume of Label Me Latina/o, as well as a critical article called "Approaching the 'Realized:' Time and the 'Abject' in Kiese Laymon's Long Division" published in The Journal of the Future Humanities in 2018. She is currently a student in the Ph.D. in Comparative Studies Program at Florida Atlantic University in Boca Raton, Florida.
Peyton Sibert earned her M.A. in Professional Writing with concentrations in Creative Writing and Rhetoric and Composition from Kennesaw State University. She holds a B.A. in English with an emphasis in Creative Writing and minors in Marketing and Business Administration from the University of Findlay. Peyton is in the CLL track of the PhD in Comparative Studies Program with a focus in Gender, Women's, and Sexuality Studies. She serves as a GTA for the English department. Her research interests include LGBTQ+ studies, specifically language and terminology shifts; virginity and the sexual purity movement; the body as a means of control; and the intersections of academic and creative writing. Peyton enjoys writing poetry and creative nonfiction. Some of her poetry can be found in the literary magazine, From the Writers' Kitchen. Most recently, she had a piece on mental health and the COVID-19 pandemic published on the MLA Grads Blog.
James Stewart is currently an Assistant Professor at Broward College and will be starting the Comparative Studies Program concentrating on digital humanities and narratology in the Fall. He received a B.A. in English and a B.F.A. in Theatre from the University of Southern Mississippi. He also received an M.A. in English from the University of Alabama, Birmingham. For fun, he enjoys reading; binge-watching episodic television on Netflix; collecting records; playing guitar; and spending time with his wife, Adrienne, and his two-year-old son, Wallker.
Veronica Stewart earned two undergraduate degrees in Media & Communication Studies and Studio Art from Florida State University in 2018, as well as an M.S. in MCS in 2019 where she researched romantic relationship conflict in relation to self discrepancy and self-photo manipulation on social media. She is currently a Ph.D. student in the Comparative Studies Program in the Culture, Society, & Politics track. She teaches public speaking, interpersonal communication, and conflict & communication currently. Her research interests include interpersonal communication, romantic relationships, and online sexual harassment/abuse. She is particularly interested in how male peer socialization and hegemonic masculinity may facilitate and normalize/rationalize the image-based sexual assault of women online. 
Roxanne Hudgins Ten Eyck is a graduate student in the PhD Comparative Studies CLL Program at FAU. She received an MA in Communication and Multimedia Studies at FAU and BA in Journalism at Wichita State University. Roxanne comes from a background in media advertising sales in the South Florida market during her previous business career. Her research and writing focus is on aging and ageism, including proposing an inquiry to integrate aging into feminist theory; studying the rural mystique and whether it lives up to the expectations of retirees; and researching the effects of sexism, racism and ageism of the elderly online. Her research often blends an interdisciplinary approach drawing knowledge from varying fields. Roxanne has taught "Interpersonal Communication" for FAU School of Communication and Multimedia Study. Academia.edu | LinkedIn
Caroline Webb is a candidate for a Ph.D. in Comparative Studies. She is currently researching storytelling methodologies to combat linguicism in higher education. However, she has published and presented in many areas of linguistics and TESOL, including intercultural pragmatics, language teacher education, and second language acquisition. Caroline is a tenured professor at Broward College, where she has taught in the English for Academic Purposes Department since 2016. She has held faculty positions at two universities in the Midwest and taught for several years in England and in Italy. Caroline holds a Master's in TESOL from the University of Bristol, England and a Bachelor's in Italian from Connecticut College.

Lucas Wilson holds an MA in English from McMaster University, as well as an MTS from Vanderbilt University, where he graduated first in his class. An Invisible Histories Project Fellow, Lucas is currently finishing his dissertation in Toronto, ON. His peer-reviewed work has appeared in Canadian Jewish Studies and Flannery O'Connor Review, and essays of his have been featured in edited collections published by The MLA, SUNY Press, and DIO Press. He has a forthcoming co-authored article in The Journal of Jewish Identities and a forthcoming book chapter about Liberty University's gay conversion "therapy" program (published through The University of Alabama Press). His public-facing work has appeared in The Advocate, Queerty, LGBTQ Nation, and Religion Dispatches, among other venues. He is a Sessional Lecturer at University of Toronto. Academia.edu


Maha Wright is a PhD student in the Comparative Studies Program at Florida Atlantic University in the Culture, Society, and Politics path (CSP). Her main research interest centers on sociopolitical changes in Saudi Arabia and the broader Middle East. For her M.A. Studies, she sought a better understanding of the intersections of culture, society, and politics in the Middle East. For her PhD Thesis, she is working under the supervision of Dr. Eric Berlatsky. Maha Wright wishes to understand how states with strong cultural and religious foundations successfully transition to meet the needs of their increasingly modern populations in a global world.