MESSAGE FROM THE ASSOCIATE DEAN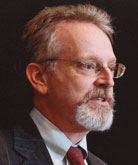 Welcome to the Division of Engineering and Computer Science Student Services and Advising (DESSA). The DESSA team is composed of academic advisors and student career service professionals who work closely with students to address their unique and specific needs through personalized advising, academic coaching, and meaningful programming to enhance their university experience.  The division provides a wide array of support services such as free tutoring for computer, engineering, math and science courses, career counseling, scholarship opportunities, mentor programs, and much more!  The goal of the office is to provide engineering and computer science students with hands-on guidance, support and encouragement to help facilitate academic success as you work towards their degree.  We want to support you so you are successful in your studies and ready you for employment.  
While at FAU, we strongly encourage students to step outside the classroom to gain real world experience. Many of our students are offered incredible opportunities to obtain jobs, do internships or coops (all paid positions). Students also have opportunities to engage in research at the undergraduate level and continue their education to get their master's and doctoral degrees. These employment opportunities will permit you to earn money toward your degree while positioning you for opportunities at prestigious companies like Facebook, NASA, Modernizing Medicine, Lockheed Martin, Hazen, and many more. 
These accomplishments are just a few achievements among a number of incredible things happening within the College of Engineering and Computer Science. Hence you need to meet with the DESSA team at least annually so you do not miss important opportunities.  
With so many exciting things on the horizon, this is truly a great time to be in our College and become part of the next generation of engineers and computer scientists!
Sincerely,


Frederick Bloetscher, Ph.D., P.E., LEED-AP, Professor and 
Associate Dean for Undergraduate Students and Community Outreach