Heckscher Theatre for Families
---
2021
CLICK THE IMAGE TO WATCH THE PROMO TRAILER
Heckscher Theatre for Families Production
The Impracticality of Modern-Day Mastodons by Rachel Teagle
A World Premiere
September 4-19, 2021
Directed by Matt Stabile

Suddenly all childhood dreams have come true, and the world is full of astronauts, ballerinas, cowboys, and princesses. It's a brave and glorious new world for everyone but Jess, who wanted to be a mastodon when she grew up. With the help of her friendly vocational adviser and her super-spy boyfriend, Jess embarks on a journey to find her place in the world, and discover why it seems to be unraveling. An offbeat comedy about ambition, vocation, and restlessness.

Theatre Lab will move to the University Theatre for this production and is currently working with puppet designer, Jim Hammond, (former puppet-master for Broadway's The Lion King) to design and build a 9'x12' Mastodon puppet for this larger than life show! 
---
PAST PRODUCTIONS
2019
When She Had Wings by Suzan Zeder 
A Heckscher Theatre for Families production
Executive Producers Jeff and Aggie Stoops
Sept 7 - 29, 2019
Recommended for ages 8+
"...regardless of your age, this visually appealing, refreshing tale, will put you in a sunny mood, whether you're 8 or 80."
- Aaron Krause, Florida Theatre On Stage
"When She Had Wings is attractive whimsy for the whole family!"
- Hap Erstein, Palm Beach ArtsPaper
A story told in sound, movement, and words about 9-year-old B - just plain "B", like the letter - who knows that before she could walk, she could fly. Desperate to return to the sky before her 10th birthday weighs her down for good, B encounters a mysterious stranger, who seems to have fallen out of a summer storm directly into B's treehouse. Could this possibly be her hero, Amelia Earhart? Together they must help each other remember how to fly … literally and metaphorically.
Executive Producers: Jeff & Aggie Stoops
Director: Matt Stabile
Scenic Designer: Michael McClain
Costume and Makeup Designer: Dawn Shamburger
Lighting Designer: Thomas M. Shorrock
Sound Designer: Matt Corey
Props Master/Scenic Artist: John Shamburger
Projection Designer: Nick Chimienti
Production Stage Manager: Rose Figueroa
Costume Shop Manager: Nicholas Jones
Wardrobe Crew: Tim Bowman and Sarah Leitner Ericsson
Board Operator: Sasha Arango
Run Crew: Joe Eberspacher
Original Music by: Paul Curtis
Aerial Coach and Choreography: Luckner "Lucky " Bruno
Cast
A: *Barbara Sloan
B: Stephon Duncan
DAD: Roderick Randle
WINGMAN: Daniel Llaca
SOUND OP: Paul Curtis
---
2018
Ronia: The Robber's Daughter 
by Allison Gregory
A US Premiere | September 8 to 30, 2018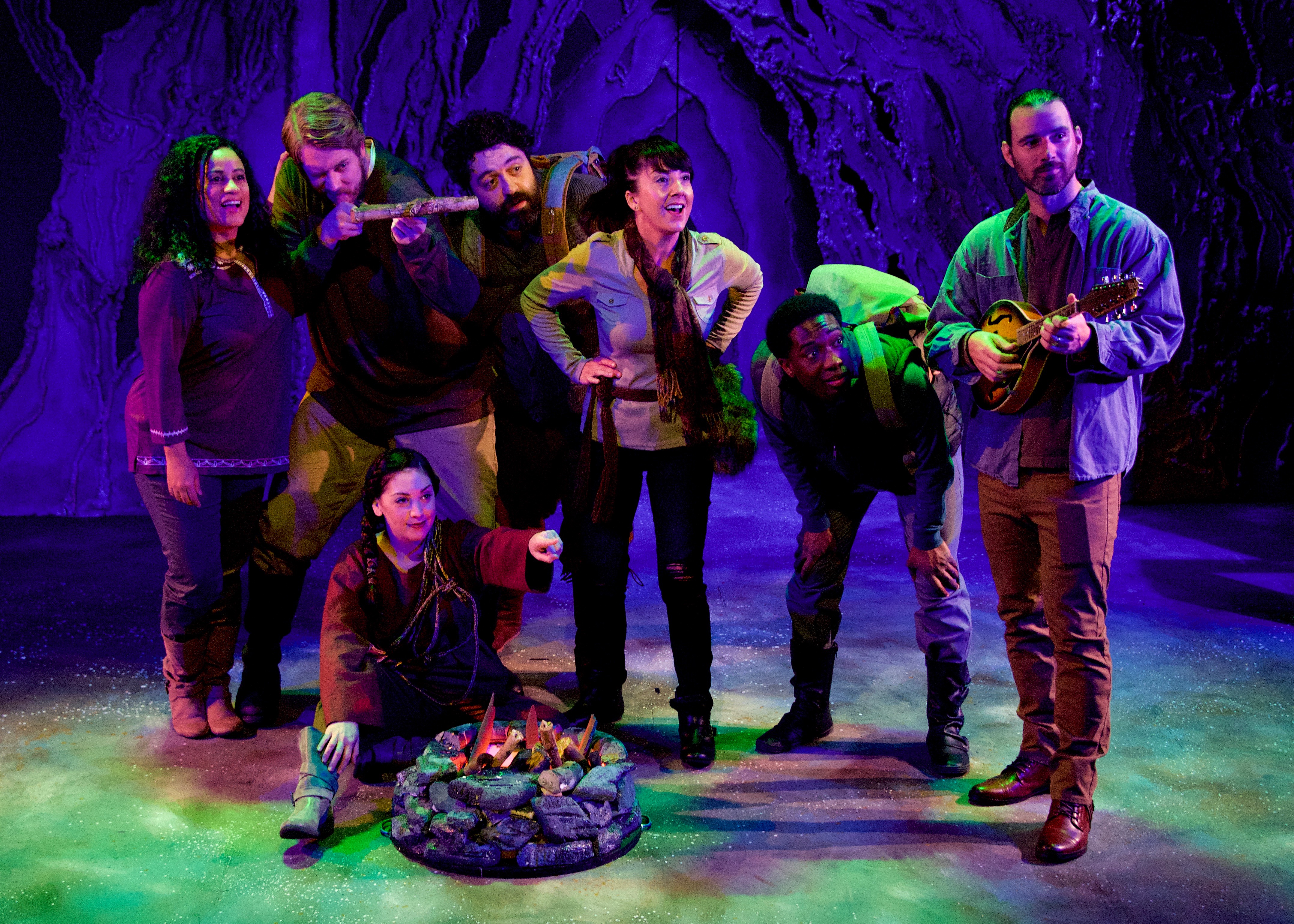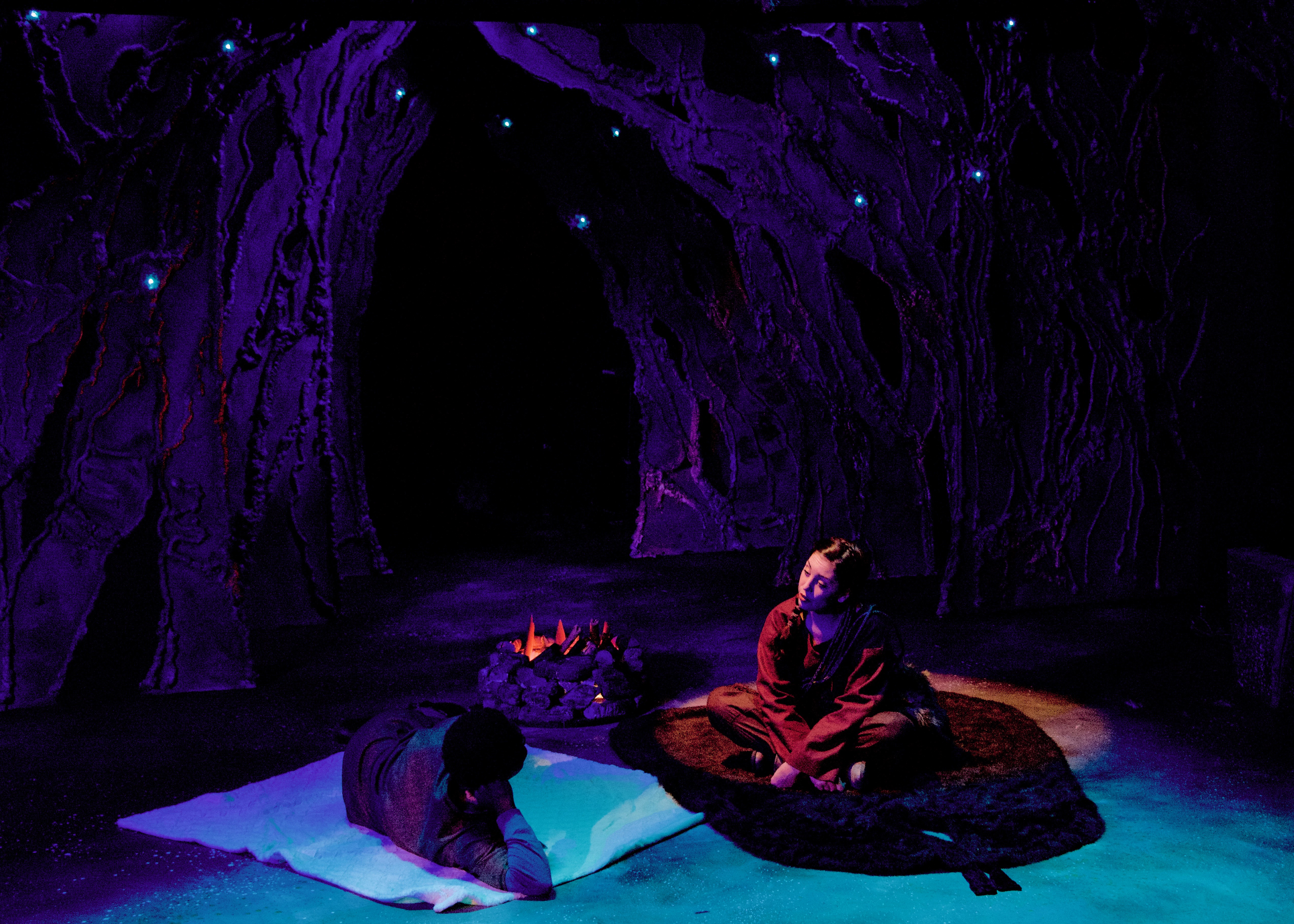 "...Artistic director Matt Stabile strove to mount a show in the Goldilocks Zone, appealing to children of 7 to 17 and their parents, and their grandparents"
-Bill Hischman, Florida Theatre On Stage
In a mythic countryside in a mountain fort surrounded by wild forest and woodland creatures, young Ronia is raised and loved by her family, who happen to be a band of robbers. Everything changes when she encounters the impetuous son of a rival band of robbers. Their friendship forces Ronia to question her fiery father's actions— and to take a stand for her own beliefs.

This production was the center-piece of Theatre Lab's Heckscher Theatre for Families series, providing free writing workshops and live-theatrical experiences to more than 1400 students each year.
Cast and Crew
In order of appearance
Lovis - Angelina Lopez Catledge
Noddle-Pete, Borka - Zack Myers
Undis, Harpy, Little Snip - Niki Fridh*
Matt - Timothy Mark Davis
Birk Borkason, Foolok - Roderick Randle
Ronia - Leah Sessa
and Paul Curtis as The Musician
*Appears courtesy of Actor's Equity Association the union of professional actors and stage managers in the United States
 
Director: Matt Stabile
Resident Scenic Designer: Michael McClain
Resident Costume Designer: Dawn Shamburger
Lighting Designer: Thomas M. Shorrock
Resident Properties Designer: John Shamburger
Costume Shop Manager: Nicholas Jones
Wardrobe  Head: Yanislen Valdez
Production Stage Manager: Rose Figueroa
House Manager: Joanna Orrego
Original Music by Paul Curtis & Angelina Lopez Catledge
---
2017-18

2016-17

Getting Stuck
Getting Ahead

2015-16
Generously supported by