Community Engagement & Programs
---
Online Original Monologue Festival
In an effort to help our local theatre artists affected by the COVID-19 crisis, Theatre Lab launched the Online Original Monologue Festival.
Created by Theatre Lab's Artistic Director Matt Stabile and Director of Education & Community Outreach Jill Carr, the goal was to provide immediate relief to colleagues staggering under the sudden loss of theater work.
The Online Original Monologue Festival (#OOMF 1 & 2) raised more than $8000 in direct support to artists. Matt Stabile was honored with South Florida Theatre League's Pioneer Award for the work on this festival
#OOMF
After a week of free online workshops, we invited community members to submit original stories and monologues based on the theme HOPE. We received nearly 100 submissions from around the country! We read through them all and selected nearly 40 - which we sent to performers from the South Florida Theatre Community to rehearse and prepare to perform LIVE.
Before their virtual performances, each artist displayed their financial app information so that community members could DIRECTLY SUPPORT these artists. Read more here!
#OOMF2
Theatre Lab's theme for the second edition of the OOMF was "unsung heroes" of our South Florida theatrical community. Providing relief to the countless individuals who work "behind the scenes" in theaters across our region, impacted by the closures due to the COVID-19 crisis. This included stage managers, designers, technicians, musicians, administrators, box office employees, and others who help bring the magic of live-theatre to South Florida.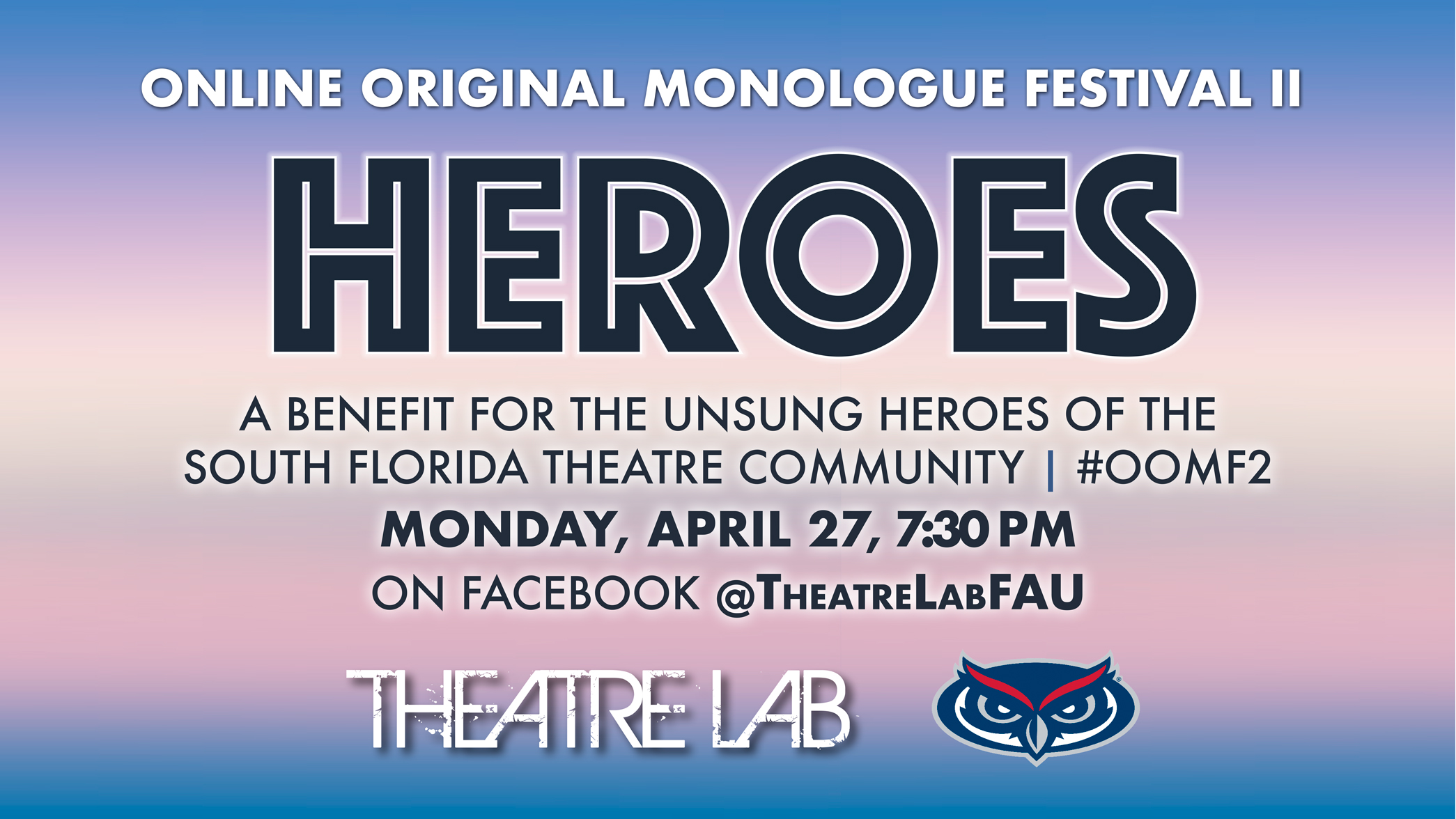 ---
Overnight Theatre Project
This festival unites local playwrights, actors, directors, and technicians for one night and the following day to write, rehearse, and perform up to 9 short plays.