---
COMING SOON: NEW PLAY FESTIVAL 2022
Check out our 2022 New Play Festival Lineup!
Dorothy's Dictionary 
By E.M. Lewis 
Zan doesn't want to read to Dorothy, and she's not too sure she wants him to!  But his community service assignment is not optional.  And book by book, the two of them begin to form an unexpected friendship… just when they need it most.
two of us on the run 
By Steve McMahon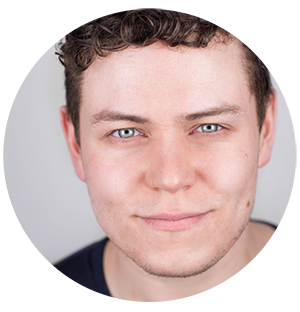 J and C are bored small town American teenage girls who go on the run to find the 'real' America and themselves. They procrastinate and fantasize about the best way to run away from home, debate the fundamentals of feminism and what to do once they';ve left home and hit the road. On the open road, reality and fantasy blur. They rob banks, make bombs and discuss sexual, class and gender politics. They meet Brian, an enigmatic bartender, leading to a conclusion where they might fall in love, might commit acts of terror, might kill people, or might just breathe in the night air and decide to go home.
This Bitch (Está Sangre Quiero) 
by Adrianne Dawes
Music by Eric Johnson
Lyrics by Adrienne Dawes and Lope de Vega (adapted by khattieq)
When Diana, a ruthless and power-hungry Pilates influencer, learns her social media manager Teodoro is hooking up with her makeup artist Madeinusa, it sparks bitter jealousy. Even though it would be social suicide for her to date someone with zero followers, Diana finds herself falling madly in love but if she can't have Teodoro . . . no one can! This Bitch: Esta Sangre Quiero is a big, bawdy, bilingual Gen Z comedy inspired by Lope de Vega's Golden Age epic El perro del hortelano.
The Problem with Magic, Is: 
By: Johnny G. Lloyd
After the death of their mother, Jodie goes back home to help her brother, Clarence, run the family magic shop. But as the pressure mounts, they find themselves dealing not only loss and new responsibility but also the forces of gentrification – and, perhaps, a malevolent snake deity called forth during a magic spell gone wrong. Will the magic shop and its owners find solid ground or will the business, the family, and the neighborhood get literally swept away by the currents of time? The Problem with Magic, Is: is a fantastical exploration on family, gentrification, time, and what it means to be home.
Marielita 
By: Enrique Urueta 
In 1980 when Fidel Castro granted permission to leave Cuba for those who were in search of a better life in the US, David and Felix see this as their chance to have  a life together. But when they're separated soon after arrival, Felix tries to fight the legal system that keeps David in immigrant detention while David tries to maintain hope and sanity by clinging to his memories and escaping into his imagination.
If you love new work in American theatre, now there is Theatre Lab,the professional resident company of Florida Atlantic University.
Established in 2015 on the Boca Raton campus, Theatre Lab's mission is to inspire, develop, and produce new work, audiences, and artists for the American Theatre.
---
For tickets please visit www.fauevents.com or call 561-297-6124.
Please note that there will be a processing fee for all FAU College of Arts and Letters tickets purchased online, by phone, at the Student Union Box Office and walk up on day of event. *

*Processing fee does not apply to student tickets, group tickets, subscription/season tickets, Ambassador of the Arts tickets, and Theatre Lab Alliance Member tickets at Theatre Lab shows.
Sign Up for our Email List visit us on facebook