New Play Festival
---
2022
Check out our 2022 New Play Festival Lineup!
Dorothy's Dictionary 
By E.M. Lewis 
Zan doesn't want to read to Dorothy, and she's not too sure she wants him to!  But his community service assignment is not optional.  And book by book, the two of them begin to form an unexpected friendship… just when they need it most.
two of us on the run 
By Steve McMahon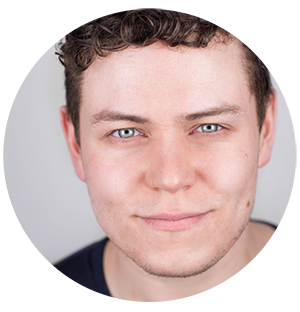 J and C are bored small town American teenage girls who go on the run to find the 'real' America and themselves. They procrastinate and fantasize about the best way to run away from home, debate the fundamentals of feminism and what to do once they';ve left home and hit the road. On the open road, reality and fantasy blur. They rob banks, make bombs and discuss sexual, class and gender politics. They meet Brian, an enigmatic bartender, leading to a conclusion where they might fall in love, might commit acts of terror, might kill people, or might just breathe in the night air and decide to go home.
This Bitch (Está Sangre Quiero) 
by Adrianne Dawes
Music by Eric Johnson
Lyrics by Adrienne Dawes and Lope de Vega (adapted by khattieq)
When Diana, a ruthless and power-hungry Pilates influencer, learns her social media manager Teodoro is hooking up with her makeup artist Madeinusa, it sparks bitter jealousy. Even though it would be social suicide for her to date someone with zero followers, Diana finds herself falling madly in love but if she can't have Teodoro . . . no one can! This Bitch: Esta Sangre Quiero is a big, bawdy, bilingual Gen Z comedy inspired by Lope de Vega's Golden Age epic El perro del hortelano.
The Problem with Magic, Is: 
By: Johnny G. Lloyd
After the death of their mother, Jodie goes back home to help her brother, Clarence, run the family magic shop. But as the pressure mounts, they find themselves dealing not only loss and new responsibility but also the forces of gentrification – and, perhaps, a malevolent snake deity called forth during a magic spell gone wrong. Will the magic shop and its owners find solid ground or will the business, the family, and the neighborhood get literally swept away by the currents of time? The Problem with Magic, Is: is a fantastical exploration on family, gentrification, time, and what it means to be home.
Marielita 
By: Enrique Urueta 
In 1980 when Fidel Castro granted permission to leave Cuba for those who were in search of a better life in the US, David and Felix see this as their chance to have  a life together. But when they're separated soon after arrival, Felix tries to fight the legal system that keeps David in immigrant detention while David tries to maintain hope and sanity by clinging to his memories and escaping into his imagination.
---
PAST PRODUCTIONS
2021

In 2021 Theatre Lab presented New Plays for New Year Series, a virtual reading of a New Play every 21 days!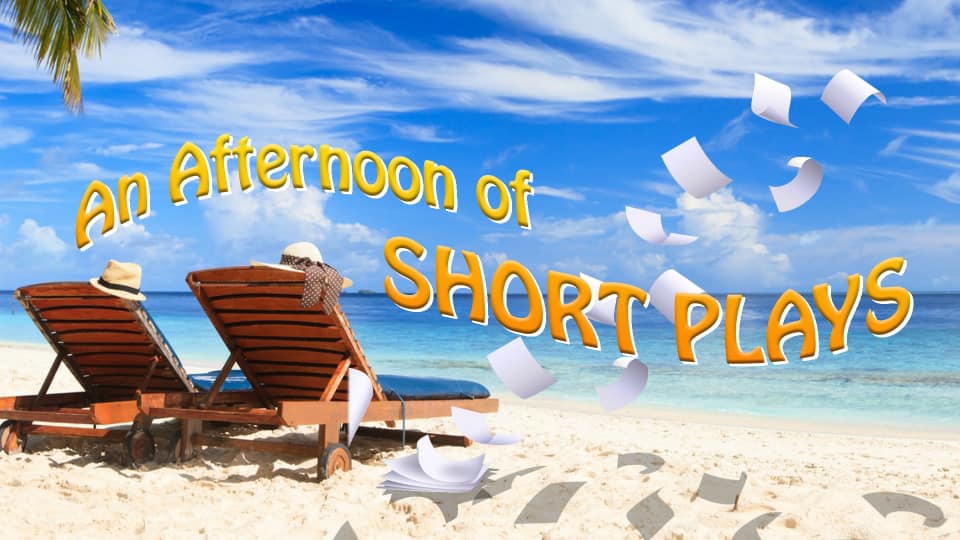 An Afternoon Of Short Plays
One of our most popular events of each New Play Festival. These plays were selected from the submissions by participants in October's Playwright's MasterClass Series, continuing our tradition of developing and presenting the work of established and emerging playwrights from our very own community!
Featuring plays by Kevin Moxley, Ariana Rose, Ilana Rothman, & Donna Warfield
and a cast including FAU MFA candidates & FAU's own *Lynn McNutt
FAU MFA candidates: Steve Harding, Lindsey Marlin*, Djimon Armani, and Ashley Brooke Miller
*actor appears courtesy of Actor's Equity Association the union of professional actors and stage managers in the United States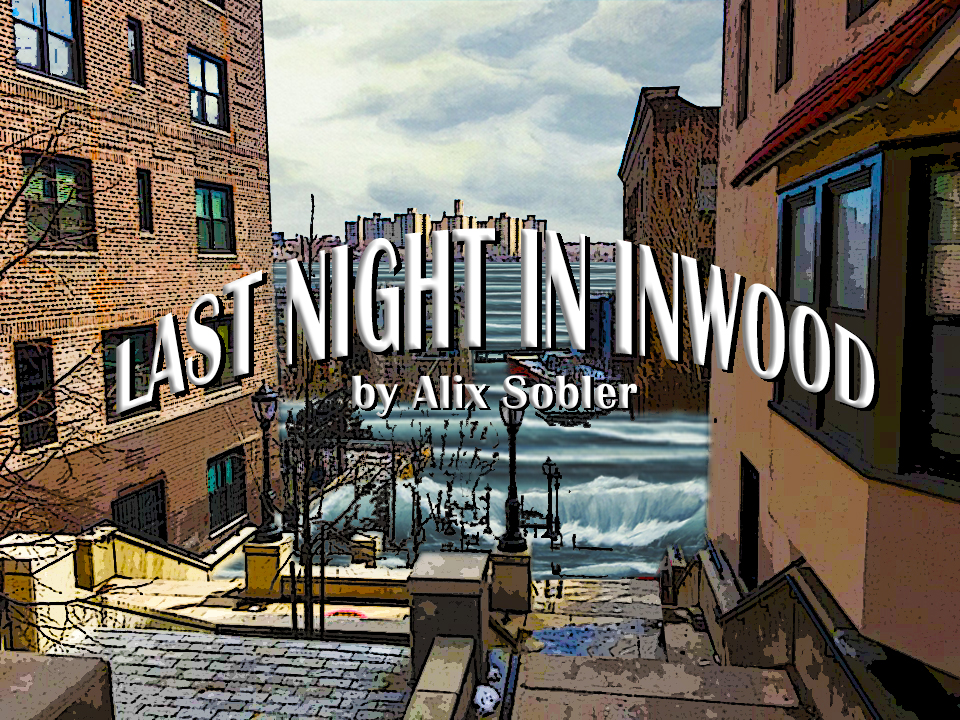 Last Night In Inwood by Alix Sobler
 Alix (the playwright of last season's The Glass Piano) will return to The Lab with her newest play!
A major disaster in Manhattan has everyone on the island looking for high ground. For Danny's family and friends, that higher ground happens to be her one-bedroom apartment in Inwood. As the world outside goes to pieces, Danny tries to keep the peace among the assorted characters gathered in her space. They might make it through this crisis, if they can manage to survive each other.
Directed by Matt Stabile
Featuring: *Meredith Bartmon, *Avi Hoffman, *Patti Gardner, *Jovon Jacobs, Nate Promkul, & Marlo Rodriguez
*actor appears courtesy of Actor's Equity Association the union of professional actors and stage managers in the United States
Black Mexican, by Rachel Lynette
Rachel joined us last season during our 2020 New Play Festival with her play, Last Night, commissioned by Theatre Lab as part of our FAIR PLAY INITIATIVE
Dr. Ximena Campos is a renowned Art professor specializing in contemporary work across the African diaspora in Latin America and responsible for awarding a cash prize in a contest for art that "reflects and represents Latinidad". When her wife, Zoe, learns that an artist had a submission removed from consideration because Ximena deemed it to be "appropriative", Zoe confronts Ximena about her rush to judgment - specifically the assumption that a Belizean is somehow excluded from Latinidad. On the same day, Valery, a graduate student, approaches Rafa, Ximena's colleague and Zoe's sister, with suspicions that Ximena may not be who she claims.  
If she's right, a fraud will be righteously exposed. If she's wrong, more than one life will be ruined. After all, what are the rules to claiming culture? And who gets to write them??.
Directed by Gineiris Garcia
Assistant to the Director Joanna Orrego
Featuring: Maribel Martinez, Angelina Lopez de Catledge, Suzanne Ankrum, Krystal Millie Valdes, & Marlo Rodriguez
*actor appears courtesy of Actor's Equity Association the union of professional actors and stage managers in the United States.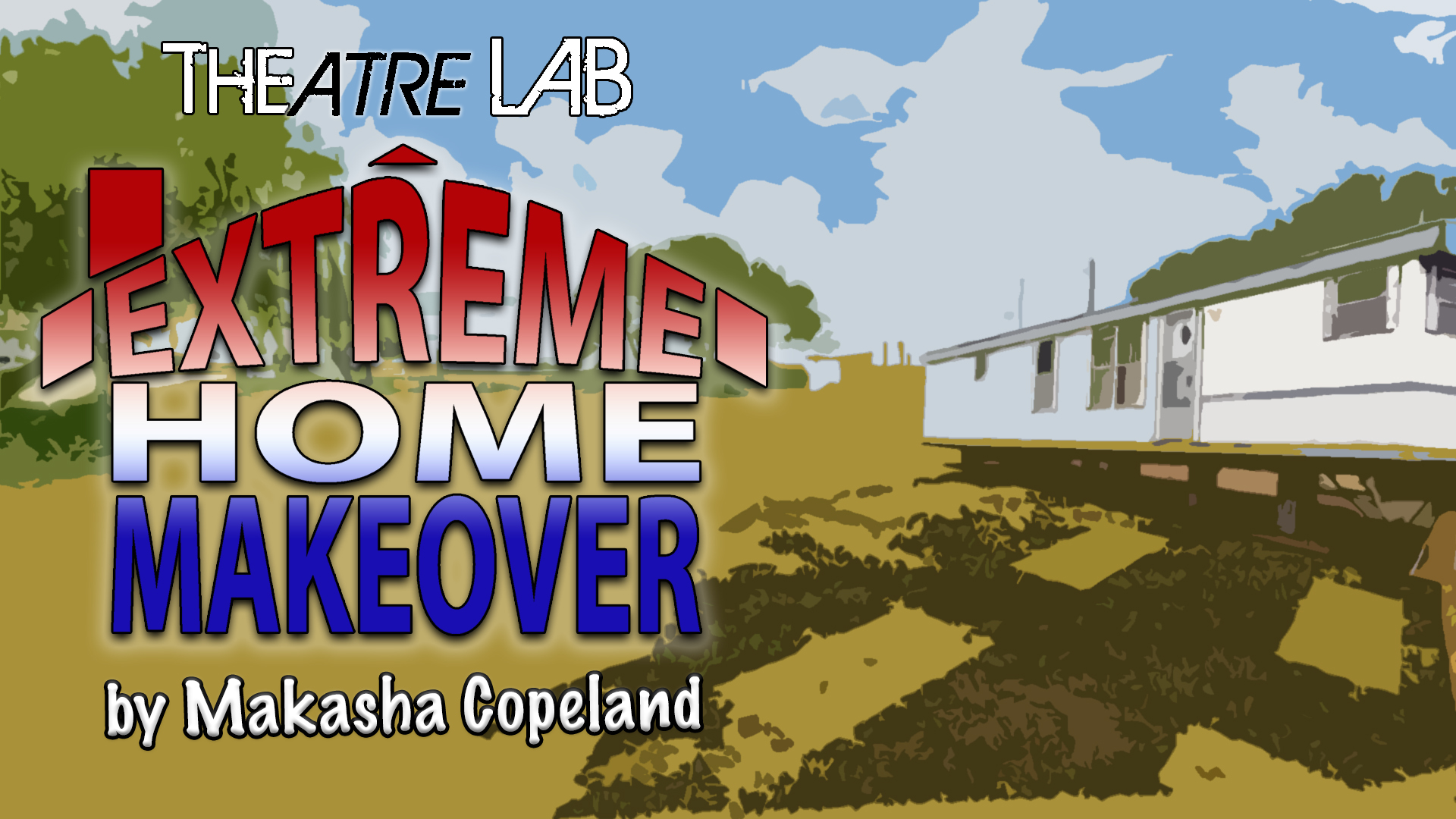 Extreme Home Makeover by Makasha Copeland
Every year, thousands of families apply for a reality TV show that promises a rags-to-riches transformation for America's most deserving citizens. With such steep competition, the Vega family must fight to make their video application stand out. Makasha Copeland's earnest satire Extreme Home Makeover begs the question - in a world where so many receive so little, how much do miracles cost?
Directed by Dr. Maria Patrice Amon
Cast:
VIVIS Colombetti as GUADALUPE
Marlene Montes as VALENTINA
Freddy Mauricio as MARCO
Camilla Alayeto as LUPE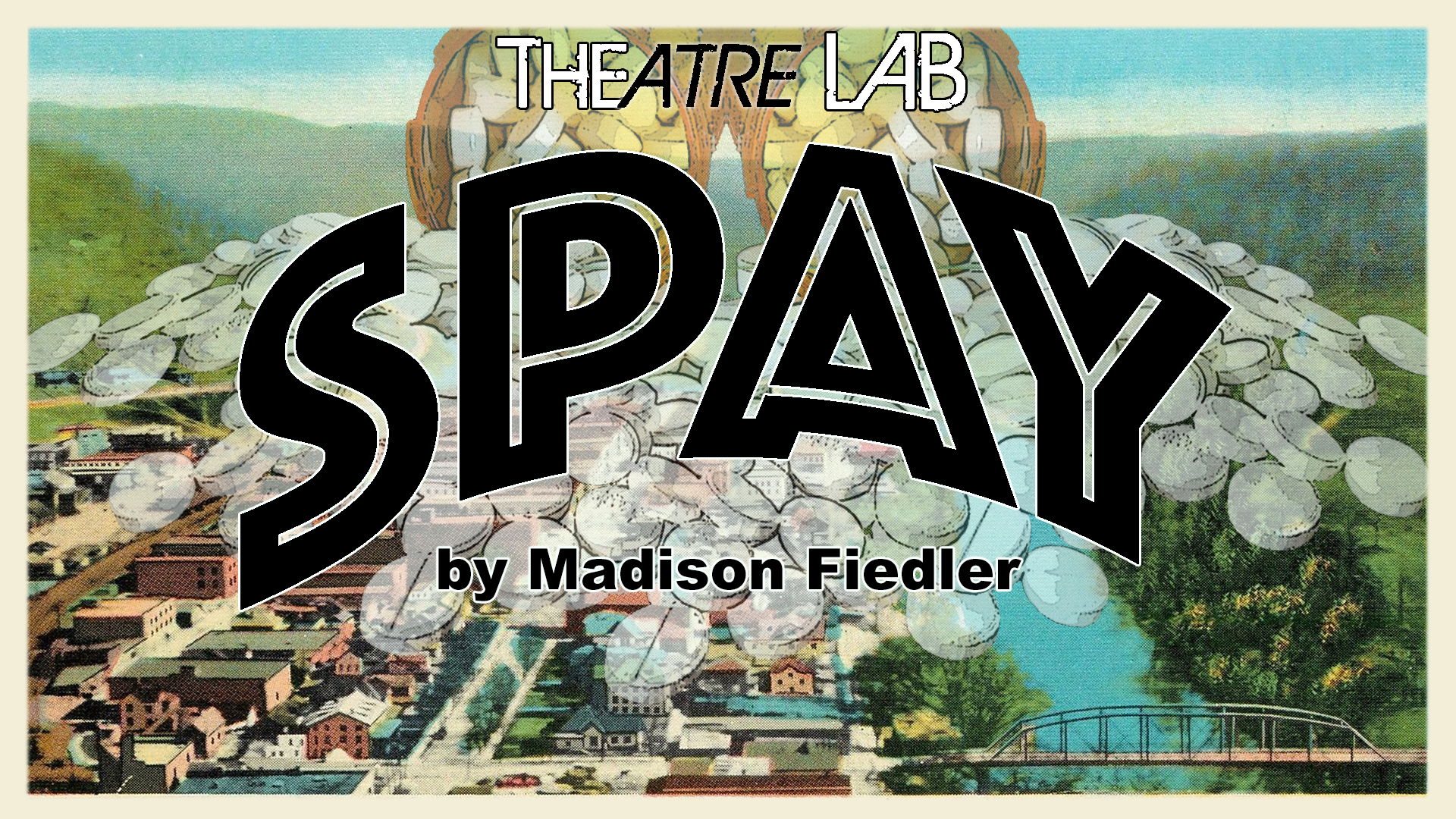 Spay By Madison Fiedler
Directed by Matt Stabile
Featuring: Vickie Joleen Anderson, Casey Sacco, Ryan Maloney & Niki Fridh*
Williamson, West Virginia has been aptly nicknamed Pilliamson as long as anyone there can remember, certainly since the Attridge family's been around. The now-grown sisters have taken very different paths in the wake of their mother's overdose. As Harper raises her sister's child, vowing to tread new ground, Noah opts for the old and finds herself in all-too-familiar territory. In Madison Fiedler's new drama Spay, cycles of addiction and all notions of autonomy are catapulted into question when a stranger shows up in town with an answer to their prayers– at a certain cost.
"Behind the Curtain" exploration of Ich Bin Ein Berliner.  
Join us this Friday, 4/16, at 7pm EST
for a FREE event where you can meet the playwright, cast, and artistic team behind the show. Learn about Vanessa's inspiration to write this play, and how the team at Theatre Lab came together to bring Vanessa's story to life!
---
2020
The festival line-up included:
Refuge by Andrew Rosendorf
Refuge follows a South Texas rancher who finds an undocumented teenage migrant from Honduras passed out on his land; a female Latina border patrol agent who is trying to find someone lost in the desert; and the animals who are just trying to survive, as everything is illegal in the desert.

The Night Before by Dan Clancy
Greg, a 17-year old high-school senior, is ready for things to change. Despite therapy and medications meant to control the disturbing explosions of anger rooted in dark memories from his past, he has still managed to accumulate a lengthy record of behavioral issues. Mostly ignored by his estranged father, his single mother treats him like a drinking buddy, while his younger sister looks at him like a ticking time bomb. His most reliable escapes are video games and time with his one friend, Peter.
After completing a two-week suspension for his involvement in a fight – in which he may or may not have been the instigator – he is due to return to school tomorrow morning. What happens tomorrow will be intensely debated and discussed in national news coverage, but not so easily explained.

Overactive Letdown by Gina Montet
Married and in love, Christine and Mark are eagerly expecting their first child. When the birth doesn't go as planned, Christine's anxious mind escapes to an imaginary world crafted from the movies she loves. Maternal instincts elude her and she pulls away, losing her grip on reality as the fantasies take over. Overactive Letdown is a revealing portrayal of motherhood and an intimate unveiling of the downward spiral of postpartum depression.

The Woods by Jahna Ferron-Smith
The Woods explores our learned relationships to the "American" landscape. Who's taught to love it? Who's taught to fear it? Who's allowed to claim it? What are the consequences that those cultural narratives have on young black Americans, only just learning what being black in today's 'American landscape' might mean for them? Going forward, might there be a way to manifest a more positive narrative surrounding the natural environment for those who have been excluded from it, for the sake of those next in line to inherit it?

An Afternoon of Short Plays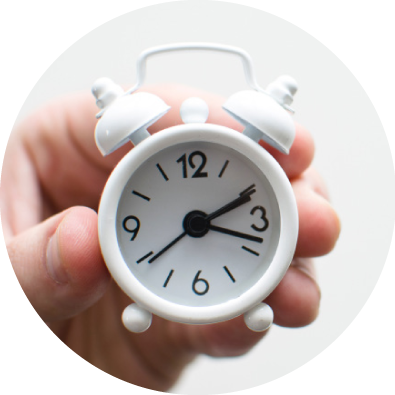 These plays were selected from submissions open to participants in Theatre Lab's Playwright's Forum & Master Class Series, and work-shopped with Artistic Director Matt Stabile, for a month prior to the festival. The playwrights range from the novice to professional and their work showcases some of the exciting new voices in South Florida.

Last Night by Rachel Lynett

Last Night is a dark comedy that explores the aftermath of a hate crime, specifically through a queer lens. On the night immediately after a hate crime, four women come together in the place of the attack and try their best to find 'normal' and to get back to their lives, despite the feeling of ever-present danger. Last Night is a play about healing, understanding and resilience. How do we recover? How can we come together as a community? And what scars are left open?
This play (and playwright) is one of the two selected for commission from our Fair Play Initiative – a commission program for LGBTQ playwrights made possible with support from OUR FUND.
 

January 2019

Go. Please. Go. by Emily Feldman
An Afternoon of Short Plays
Or, An Astronaut Play by Johnny Lloyd
Let It Lie by Dan Clancy
Welcome Home by Stephen Brown
Billing the NRA by Desmond Gallant

 

May 2017

An Evening of Short Plays
The November Laws by Christopher Demos-Brown
381 Bleecker Street by Gia Marotta
The Prey by Gina Montet
Hurricane Colleen by Tammy Ryan
Most Wanted by Peter Sagal

May 2016

A Subtle Bent on Destruction by Cliff Burgess
Spin Moves by Ken Weitzman
Sing the Body Electric by Michael Hollinger
22 Seconds by Michele Lowe
The Three Sisters of Weehawken by Deborah Zoe Laufer
The Day Before Yesterday by Israel Horovitz

December 2015

Motherland by Allison Gregory
This Random World by Steven Dietz
Echo Location by Carter W. Lewis
American Son by Christopher Demos-Brown
Harlowe by Jennifer Lane
Special Report from the War on Girls by Marsha Norman