New Play Festival
---
2023
Check out our 2023 New Play Festival Lineup!
Friday March 10th at 7:30pm
The Last Yiddish Speaker
by Deborah Zoe Laufer
Hannah is struggling to survive her senior year of high school - new town, new school, new boyfriend. She's also struggling to survive the new America, where the insurrection was successful and everything has changed. When an ancient Yiddish-speaking woman is deposited on their doorstep, Hannah and her father must decide whether to help the woman hide or to save themselves.
Deborah Zoe Laufer (she/her/hers) Deb's plays have been produced at Theatre Lab, Florida Stage, Steppenwolf Theatre Company, Cincinnati Playhouse in the Park, Cleveland Playhouse, Geva, The Humana Festival, Everyman, Primary Stages, Ensemble Studio Theatre, and hundreds of other theaters around the world. Plays include Be Here Now, End Days,Rooted, Informed Consent (NYTimes critic's pick) , Leveling Up , Out of Sterno, The Last Schwartz, Sirens , Meta, The Three Sisters of Weehawken, Fortune, dozens of short plays, and the musicals, Window Treatment, and By Any Other Name, written with composer, Daniel Green.
Deb is a recipient of the Helen Merrill Playwriting Award, the Lilly Award, The ATCA Steinberg citation, and grants and commissions from the National Endowment for the Arts, The Alfred P. Sloan Foundation, The Edgerton Foundation, The National New Play Network, and the Lincoln Center Foundation. Her work has been developed by The Eugene O'Neill Playwrights Conference, Theatre Lab, PlayPenn, The Cherry Lane Alternative, The Missoula Colony, LOCAL Theatre, Asolo Rep, The Baltic Playwrights Conference, and more. Her plays are published or recorded by Concord/Samuel French, Smith and Kraus, Playscripts, LA Theatreworks, and Premieres. She is a graduate of Juilliard, an alumna of the BMI Lehman Engel Advanced Musical Theatre Workshop, a member of Honor Roll, and a Dramatists Guild Council member. DEBORAHZOELAUFER.com
Saturday March 11 at 12:30pm
The Impossible Task of Today
by Jeff Bower
Three years removed from tragedy, Jack, an agoraphobic online teacher has perfected his video game playing skills but severely neglected his hygiene, mental health, and dwindling number of personal relationships. When the grocery delivery guy is one of your best friends, something's got to give, and with the arrival of a home gym, everything will change. Jack truly believes it...even if no one else does. 

Jeff is excited to be working with Theatre Lab again after his radio play, One Last Shot, received its world premiere during the pandemic. A former teacher, mascot, and assembly line worker, Jeff Bower is repped by Paul Weitzman, a founding partner at Culture Creative Entertainment. Jeff earned a BA in Mathematics from Binghamton and an MFA in Theatre from FAU where he received death threats for performing his graduate thesis role. After relocating to Los Angeles, he graduated from the improv programs at UCB and iO West (4 years as a mainstage cast member, Del Close Award winner) and performed at The Los Angeles Improv & Sketch Festivals, the Pilots Live Festival, the Comedy Central Stage, and the NYC Sketch Festival. Five of his contest-winning comedy sketches were filmed at YouTube studios and he was co-creator/lead actor for the sitcom pilot, Off the Grid, about an Internet Addiction support group.  Jeff's award-winning sci-fi teleplay, Fix, was recently in development at Kennedy Marshall (Star Wars, Jurassic Park). In his spare time, Jeff became an Audible Approved audiobook narrator, completing over 150 projects. He has a play published by Samuel French, won/placed over 80 times in various international screenplay competitions in the last five years, and still hopes to achieve his first-grade dream of growing up to be a Muppet. All of this is possible because of his extraordinary best friend and wife, Ivelyn.
Saturday March 11, at 3:30pm
two of us on the run 
By Steve McMahon
 J and C are bored small town American teenage girls who go on the run to find the 'real' America and themselves. They procrastinate and fantasize about the best way to run away from home, debate the fundamentals of feminism and what to do once they';ve left home and hit the road. On the open road, reality and fantasy blur. They rob banks, make bombs and discuss sexual, class and gender politics. They meet Brian, an enigmatic bartender, leading to a conclusion where they might fall in love, might commit acts of terror, might kill people, or might just breathe in the night air and decide to go home.
Steve McMahon is a Scottish actor and writer based between Edinburgh and Florida. He has been longlisted for the Theatre 503 Playwriting Award and a semi-finalist for the Eugene O'Neill Playwrights Conference. He has performed with the National Theatre of Scotland, Adirondack Shakespeare Company and Bard in the Botanics and his plays have been produced or developed by Origin Theatre Company, Traverse Theatre Company, Fundamental Theater Project, Nylon Fusion, Village Pub Theatre, The Arctic Group, IRT Theater, Bridge Street Theatre, NYC Fridge Fest and Strange Town. He trained at the American Academy of Dramatic Arts in New York City where he co-founded and edited The Dionysian playwriting magazine and the Caffe Cino theatre book series
Saturday March 11 at 7:30pm
love is hard and absolutely (probably) worth it
by Johnny G. Lloyd
Tom's a former dancer. Vaughn's a (current) painter. Vaughn and Tom are dating. They've been dating for a while. Vaughn and Tom have worries. They're worried about their brothers, their fathers, their mothers, their very adorable pillow pet. And their apartment. Vaughn and Tom live in a very small apartment. Unfortunately, their world is about to get a little bit smaller. But maybe they'll be able to break out of these four walls and learn new ways to express themselves and express love. Maybe. Set in the doldrums of 2020, love is hard and absolutely (probably) worth it is a meditation on brotherhood, fatherhood, sonhood, generational legacies, race, politics, and what it means to build something with a person you love in spite of all of the above.

JOHNNY G. LLOYD is a New York-based writer and producer. Off Broadway: Patience (Second Stage Theatre). Off-Off Broadway: Or, An Astronaut Play (The Tank). Johnny was the winner of the 2021 Bay Area Playwrights Festival ( The Problem With Magic, Is: ) and has been commissioned by Clubbed Thumb, Westport Country Playhouse and Second Stage Theatre.  Currently he is a member of the Ars Nova Play Group was previously a member of The Lark Playwrights Workshop, the Clubbed Thumb Early-Career Writers Group and Liberation Theatre Company's Writing Residency. He is the Director of Artistic Development at The Tank and Producing Director for InVersion Theatre. MFA: Columbia University. jglloyd.com
Sunday March 12 at 1:00pm
LabRATS 
Hear what's on the minds of the next generation of playwrights! Theatre Lab's newest educational outreach program, LabRATS (Rising Artists Theatre Society) provides highschool students from around Palm Beach County the opportunity to work with industry professionals to create and produce original work. This group of students in grades 10-12 were recommended by teachers at partner schools and spent the month of January working with professional  playwright, Alix Sobler (Last Night In Inwood & The Glass Piano), to create original short plays & pieces. Now, as part of the New Play Festival, these students will work with  professional directors and actors to further develop their scripts for a first public reading - some of which will go on to be part of the one-night only performance of original student work in May of 2023!
Sunday March 12 at 3:30pm
La Paloma
by Andie Arthur
32 years before Stonewall…
                                                            There was La Paloma.
Located in unincorporated Dade County, La Paloma was a gathering place for "homosexuals in evening gowns, trousered lesbians, and prostitutes." On November 15, 1937, the Ku Klux Klan stormed La Paloma, burning crosses outside, violently attacking the club patrons and staff, and threated to burn the place down with the Dade County Sheriff's approval. La Paloma reopened two weeks later, with the management promising "spicier entertainment than ever," including a drag version of white robes.  
            Join Al Youst, the owner; Jonathan aka Butterfly, a homosexual in an evening gown; Sophia, a trousered lesbian, and Maya, a prostitute as they reclaim their story and put on a show to remember. 
Andie Arthur (she/her) is a playwright and dramaturg, the co-founding Artistic Director of Lost Girls Theatre, the executive director of the South Florida Theatre League, and adjunct faculty at New World School of the Arts. She is a graduate of the BFA Playwriting Program at DePaul University and a former fellow of the Kennedy Center's Summer Playwriting Intensive and the Miami-Dade County Department of Cultural Affairs' Playwright Development Program. In 2022, she received the Howard Kleinberg Award for contributions to the health and development of the arts in South Florida.
Arthur's plays include In Common Hours (finalist for the 2005 David Mark Cohen Award), Dueling Edwards (finalist for City Theatre's 2012 National Short Play Contest), The Feral Spinster Society , Dinner at the End of the World , Juliet Among the Changelings, Rev. Nathaniel's Daughter, She Flies with Her Own Wings, Abacus Jones: Boy Detective, Choose Your Own Adventure: The Lost Chapter, The Secret of the Biological Clock, and Outcasts of Eden . Her work has been seen at Theatre Lab, Eclectic Full Contact Theatre, Lost Girls Theatre, New Theatre, The Alliance Theatre Lab, The Naked Stage, The Theatre School at DePaul University, Marquette University, GableStage, and Chicago Dramatists. Her audio dramas include Blood Sisters and Where or When? (co-written with David J. Loehr).
---
PAST PRODUCTIONS
2021

In 2021 Theatre Lab presented New Plays for New Year Series, a virtual reading of a New Play every 21 days!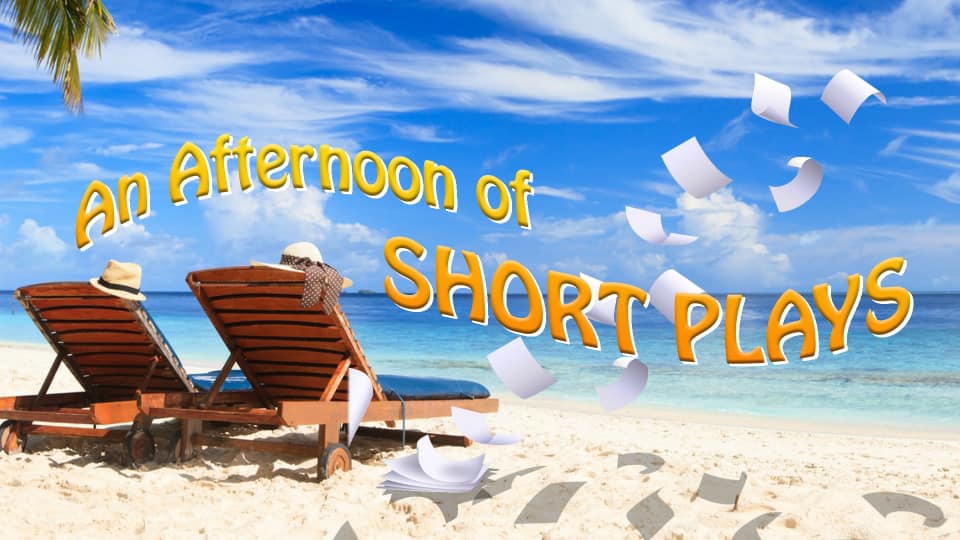 An Afternoon Of Short Plays
One of our most popular events of each New Play Festival. These plays were selected from the submissions by participants in October's Playwright's MasterClass Series, continuing our tradition of developing and presenting the work of established and emerging playwrights from our very own community!
Featuring plays by Kevin Moxley, Ariana Rose, Ilana Rothman, & Donna Warfield
and a cast including FAU MFA candidates & FAU's own *Lynn McNutt
FAU MFA candidates: Steve Harding, Lindsey Marlin*, Djimon Armani, and Ashley Brooke Miller
*actor appears courtesy of Actor's Equity Association the union of professional actors and stage managers in the United States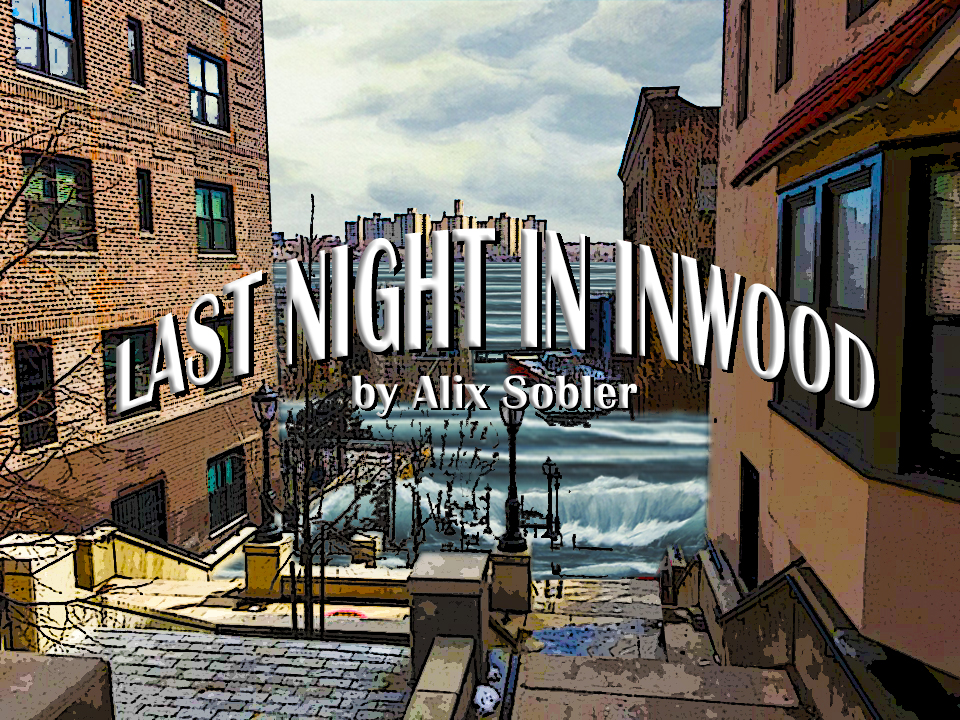 Last Night In Inwood by Alix Sobler
 Alix (the playwright of last season's The Glass Piano) will return to The Lab with her newest play!
A major disaster in Manhattan has everyone on the island looking for high ground. For Danny's family and friends, that higher ground happens to be her one-bedroom apartment in Inwood. As the world outside goes to pieces, Danny tries to keep the peace among the assorted characters gathered in her space. They might make it through this crisis, if they can manage to survive each other.
Directed by Matt Stabile
Featuring: *Meredith Bartmon, *Avi Hoffman, *Patti Gardner, *Jovon Jacobs, Nate Promkul, & Marlo Rodriguez
*actor appears courtesy of Actor's Equity Association the union of professional actors and stage managers in the United States
Black Mexican, by Rachel Lynette
Rachel joined us last season during our 2020 New Play Festival with her play, Last Night, commissioned by Theatre Lab as part of our FAIR PLAY INITIATIVE
Dr. Ximena Campos is a renowned Art professor specializing in contemporary work across the African diaspora in Latin America and responsible for awarding a cash prize in a contest for art that "reflects and represents Latinidad". When her wife, Zoe, learns that an artist had a submission removed from consideration because Ximena deemed it to be "appropriative", Zoe confronts Ximena about her rush to judgment - specifically the assumption that a Belizean is somehow excluded from Latinidad. On the same day, Valery, a graduate student, approaches Rafa, Ximena's colleague and Zoe's sister, with suspicions that Ximena may not be who she claims.  
If she's right, a fraud will be righteously exposed. If she's wrong, more than one life will be ruined. After all, what are the rules to claiming culture? And who gets to write them??.
Directed by Gineiris Garcia
Assistant to the Director Joanna Orrego
Featuring: Maribel Martinez, Angelina Lopez de Catledge, Suzanne Ankrum, Krystal Millie Valdes, & Marlo Rodriguez
*actor appears courtesy of Actor's Equity Association the union of professional actors and stage managers in the United States.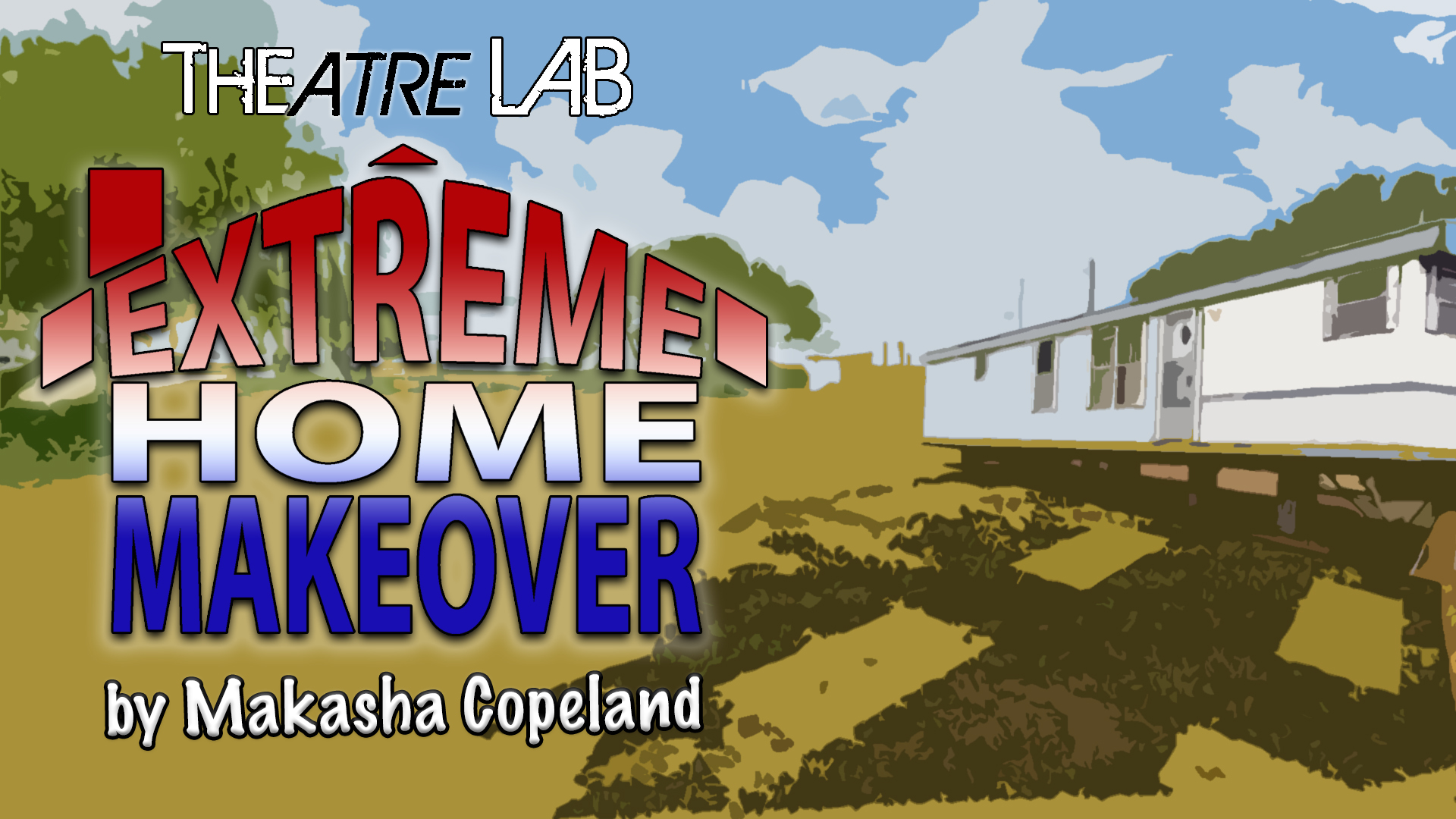 Extreme Home Makeover by Makasha Copeland
Every year, thousands of families apply for a reality TV show that promises a rags-to-riches transformation for America's most deserving citizens. With such steep competition, the Vega family must fight to make their video application stand out. Makasha Copeland's earnest satire Extreme Home Makeover begs the question - in a world where so many receive so little, how much do miracles cost?
Directed by Dr. Maria Patrice Amon
Cast:
VIVIS Colombetti as GUADALUPE
Marlene Montes as VALENTINA
Freddy Mauricio as MARCO
Camilla Alayeto as LUPE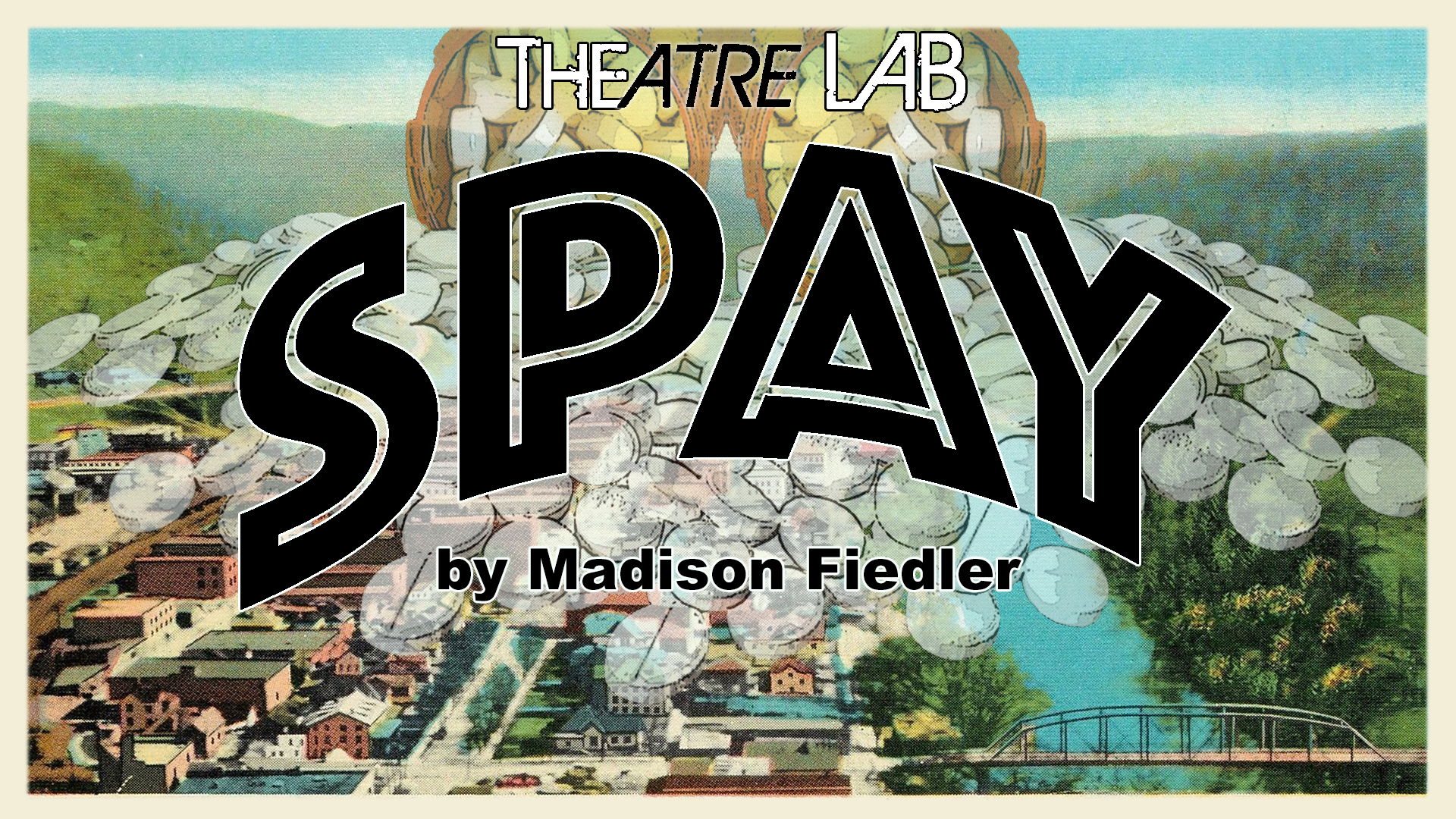 Spay By Madison Fiedler
Directed by Matt Stabile
Featuring: Vickie Joleen Anderson, Casey Sacco, Ryan Maloney & Niki Fridh*
Williamson, West Virginia has been aptly nicknamed Pilliamson as long as anyone there can remember, certainly since the Attridge family's been around. The now-grown sisters have taken very different paths in the wake of their mother's overdose. As Harper raises her sister's child, vowing to tread new ground, Noah opts for the old and finds herself in all-too-familiar territory. In Madison Fiedler's new drama Spay, cycles of addiction and all notions of autonomy are catapulted into question when a stranger shows up in town with an answer to their prayers– at a certain cost.
"Behind the Curtain" exploration of Ich Bin Ein Berliner.  
Join us this Friday, 4/16, at 7pm EST
for a FREE event where you can meet the playwright, cast, and artistic team behind the show. Learn about Vanessa's inspiration to write this play, and how the team at Theatre Lab came together to bring Vanessa's story to life!
---
2020
The festival line-up included:
Refuge by Andrew Rosendorf
Refuge follows a South Texas rancher who finds an undocumented teenage migrant from Honduras passed out on his land; a female Latina border patrol agent who is trying to find someone lost in the desert; and the animals who are just trying to survive, as everything is illegal in the desert.

The Night Before by Dan Clancy
Greg, a 17-year old high-school senior, is ready for things to change. Despite therapy and medications meant to control the disturbing explosions of anger rooted in dark memories from his past, he has still managed to accumulate a lengthy record of behavioral issues. Mostly ignored by his estranged father, his single mother treats him like a drinking buddy, while his younger sister looks at him like a ticking time bomb. His most reliable escapes are video games and time with his one friend, Peter.
After completing a two-week suspension for his involvement in a fight – in which he may or may not have been the instigator – he is due to return to school tomorrow morning. What happens tomorrow will be intensely debated and discussed in national news coverage, but not so easily explained.

Overactive Letdown by Gina Montet
Married and in love, Christine and Mark are eagerly expecting their first child. When the birth doesn't go as planned, Christine's anxious mind escapes to an imaginary world crafted from the movies she loves. Maternal instincts elude her and she pulls away, losing her grip on reality as the fantasies take over. Overactive Letdown is a revealing portrayal of motherhood and an intimate unveiling of the downward spiral of postpartum depression.

The Woods by Jahna Ferron-Smith
The Woods explores our learned relationships to the "American" landscape. Who's taught to love it? Who's taught to fear it? Who's allowed to claim it? What are the consequences that those cultural narratives have on young black Americans, only just learning what being black in today's 'American landscape' might mean for them? Going forward, might there be a way to manifest a more positive narrative surrounding the natural environment for those who have been excluded from it, for the sake of those next in line to inherit it?

An Afternoon of Short Plays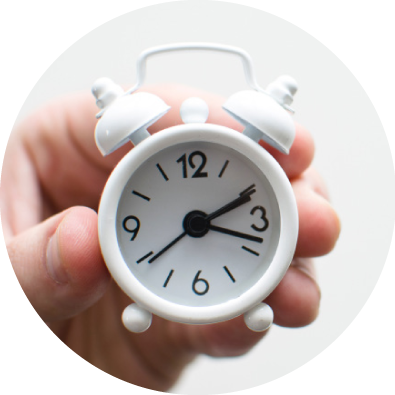 These plays were selected from submissions open to participants in Theatre Lab's Playwright's Forum & Master Class Series, and work-shopped with Artistic Director Matt Stabile, for a month prior to the festival. The playwrights range from the novice to professional and their work showcases some of the exciting new voices in South Florida.

Last Night by Rachel Lynett

Last Night is a dark comedy that explores the aftermath of a hate crime, specifically through a queer lens. On the night immediately after a hate crime, four women come together in the place of the attack and try their best to find 'normal' and to get back to their lives, despite the feeling of ever-present danger. Last Night is a play about healing, understanding and resilience. How do we recover? How can we come together as a community? And what scars are left open?
This play (and playwright) is one of the two selected for commission from our Fair Play Initiative – a commission program for LGBTQ playwrights made possible with support from OUR FUND.
 

January 2019

Go. Please. Go. by Emily Feldman
An Afternoon of Short Plays
Or, An Astronaut Play by Johnny Lloyd
Let It Lie by Dan Clancy
Welcome Home by Stephen Brown
Billing the NRA by Desmond Gallant

 

May 2017

An Evening of Short Plays
The November Laws by Christopher Demos-Brown
381 Bleecker Street by Gia Marotta
The Prey by Gina Montet
Hurricane Colleen by Tammy Ryan
Most Wanted by Peter Sagal

May 2016

A Subtle Bent on Destruction by Cliff Burgess
Spin Moves by Ken Weitzman
Sing the Body Electric by Michael Hollinger
22 Seconds by Michele Lowe
The Three Sisters of Weehawken by Deborah Zoe Laufer
The Day Before Yesterday by Israel Horovitz

December 2015

Motherland by Allison Gregory
This Random World by Steven Dietz
Echo Location by Carter W. Lewis
American Son by Christopher Demos-Brown
Harlowe by Jennifer Lane
Special Report from the War on Girls by Marsha Norman