How to Get Started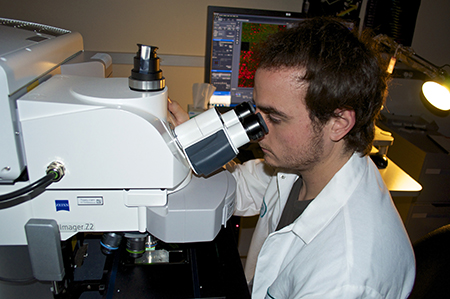 We are so excited you are interested in getting involved in research and inquiry! Here are a few ways to get you started:
Come visit us in the office! We are located in GS 212. Any of our staff members would be happy to guide you!
Make an appointment with a peer mentor, all are active researchers.
Attend an OURI Workshop!
Topics Include:

How to get Started in Research
How to Contact Professors
Preparing for graduate school
Creating an oral or poster presentation
Writing a Manuscript
and more!

Join the Undergraduate Research & Inquiry Listserv

This listserv sends out periodic emails to interested students about upcoming undergraduate research and inquiry opportunities. If you would like to subscribe to this list, simply click Join the Listserv above

Review these documents for additional guidance:
Join the Council for Scholarship and Inquiry, registered student organization at FAU.
Check out the research being done in the different colleges!
Check out the OURI Flight Plans for students interested in getting involved in research and OURI activities.
Check out this list of Summer Research and Internship Opportuntines for STEM and healthcare students. 
OURI has compiled additional resources to assist in your journey, such as:
Research Ethics
How to Apply for Undergraduate Research Grants
Preparing for a Presentation
Summer Research Experiences
Preparing for Graduate School
and more!
To gain access to our Canvas course, please come to our office in GS 212 and meet with a member of our team or meet with a Peer Mentor
Get Prepared!
There are a variety of course based opportunities in the different colleges. Some key ones are listed below:
FAU Opportunities
Honors in the Major: Look for Honors programs within your discipline. Take research enriched courses and enhance your research and inquiry skills.
Research Intensive (RI) Courses: OURI supports faculty interested in integrating research into the curriculum through RI Designation. All courses that have an intensive research component will have RI in the title of the course.
Directed Independent Research (DIR) Courses: Register for a DIR course within your major. Students will have the opportunity to work closely with faculty members and also receive college credit.
Other College Specific Opportunities: Consult with a faculty member and review the department website to learn more about additional opportunities. There may be additional internships, fellowships, and other opportunities available.
MPFI Scholars Honors Program: The FAU Max Planck Honors Program will serve a select number of highly qualified students. National merit scholars will have preferred admission into the program. The program will offer exclusive electives, specifically unique to the MPFI's faculty and research infrastructure. The honors in the major program will be offered across three degrees in the Charles E. Schmidt College of Science: B.S. in biological sciences; B.A. in psychology; and B.S. in neuroscience and behavior; and as tracks in four concentrations of the Wilkes Honors College: Biology, Biological Chemistry, Neuroscience, and Psychology.
Summer Curricular Based Internship Opportunities
Semester by the Sea

Spend a "Semester by the Sea" (SBTS) at FAU's Harbor Branch Oceanographic Institute in Fort Pierce, Florida on the shores of the Indian River Lagoon, one of the most biologically diverse estuaries in North America.
Benefits of Participating in Undergraduate Research: Resources
The Benefits of Undergraduate Research: The Student's Perspective- Penn State