Message from the Chair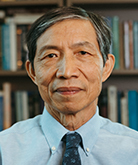 Welcome to the Electrical Engineering and Computer Science Department (EECS) at Florida Atlantic University. Our department offers Bachelor of Science (BS), Master of Science (MS), and Ph.D. degree programs in Computer Science (CS), Computer Engineering (CE), and Electrical Engineering (EE). We also offer MS degree programs in Biomedical Engineering (BME), and Information Technology and Management (ITM). The department has launched four new degree programs: Bachelor of Arts (BA) in Computer Science, BS and MS in Data Science and Analytics (DSA), and MS in Artificial Intelligence (AI). In addition, the department offers graduate certificate programs in Artificial Intelligence, Big Data Analytics, Cyber Security, Energy Resilience, and Biomedical Engineering as well as undergraduate certificate programs in Artificial Intelligence, Cybersecurity, and Data Science.
Our degree programs are accredited by the Southern Association of Colleges and Schools (SACS) and our BS programs in Computer Science, Computer Engineering, and Electrical Engineering are accredited by the Accreditation Board for Engineering and Technology (ABET). Our Industry Advisory Board consists of technical leaders and executives from local companies, who provide guidance in both research and teaching. Our department focuses on providing superb education to our students by integrating research with education. The department provides our students a wide range of courses, covering various aspects of Computer Science, Computer Engineering, and Electrical Engineering. Our capstone design mandates students from CS, CE and EE disciplines to work as a team professionally to complete real-world projects. Our internship programs provide students with opportunities to work in companies to sharpen their skills before graduation. 
Our faculty actively engage in research in Data Analytics, Artificial Intelligence, Robotics, Cyber Physical Systems, Cyber Security, Cryptographic Engineering, Micro and Nanotechnology in Medicine, Bioinformatics, Sensors and Internet of Things, Signal Processing, Machine Learning, Vehicular Networks and Video Communications. Our research is sponsored by such federal agencies as the National Science Foundation (NSF), the Department of Education (DoE), the National Institute of Health (NIH), and Defense Advanced Research Projects Agency (DARPA), and many companies through our NSF-sponsored Industry/University Cooperative Research Center (IUCRC). Many of our faculty have joint appointments as fellows with Florida Atlantic University's Institute for Sensing and Embedded Network Systems Engineering (I-SENSE) and our students participate in cutting edge research while working with faculty I-SENSE fellows. 
Our mission is to serve our community by striving for teaching and research excellence. With many strong researchers shaping the future of technology and leading nationwide research, we are fast on our way to becoming a major research department. I am very enthusiastic about leading the department during this transition period with the strong support of our dynamic faculty, hardworking staff, and ambitious students.
Hanqi Zhuang, Ph.D.
Department Chair and Professor