Science Learning Center
What is the Science Learning Center (SLC)?
The Science Learning Center is a state-of-the-art facility designed with student support in mind! Here, we feature an organic chemistry center (OC2), an anatomy and physiology lab, a microscope learning area, virtual reality equipment, as well as subject area tutoring for a wide variety of science classes. All of the resources in the Science Learning Center are completely FREE of charge!
Where is the Science Learning Center?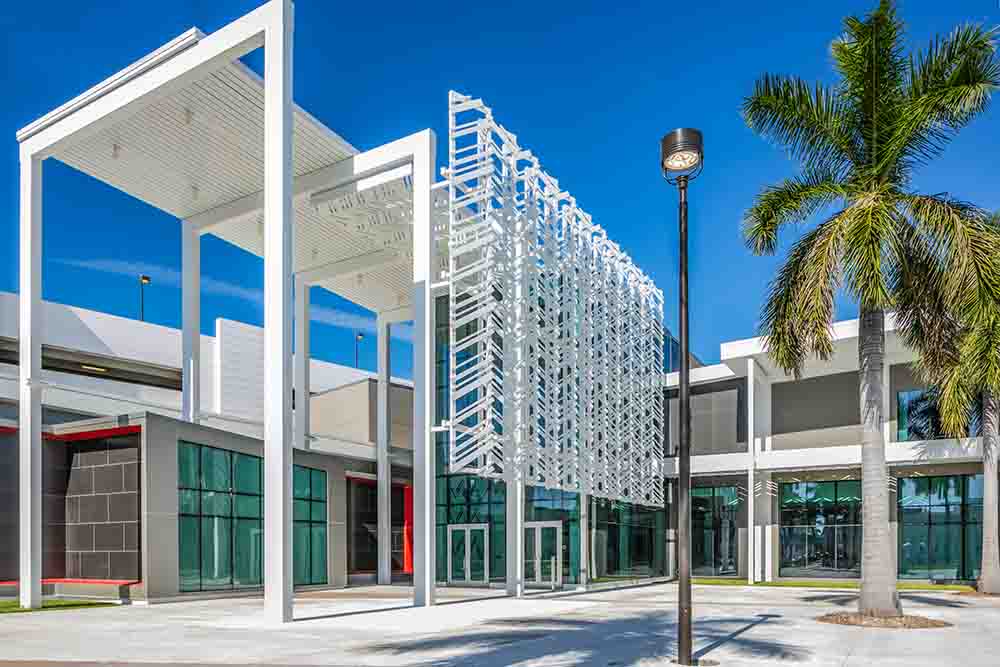 The Science Learning Center (SLC) is located in the Schmidt Family Complex for Academic and Athletic Excellence (SF 103). The Schmidt Family Complex (SF) is the new building between FAU Stadium and Parking Garage III. When you enter the main doors of the SF building, turn left and follow the hall, past the Avron B. Fogelman Sports Museum and Owls Care Health Promotion, to the glass double doors of the Science Learning Center!
When is the SLC open*?
Monday:  9 a.m. – 5 p.m.
Tuesday:  9 a.m. – 5 p.m.
Wednesday:  9 a.m. – 7 p.m.
Thursday:  9 a.m. – 5 p.m.
Friday:  9 a.m. – 2 p.m.
SLC is closed on all University observed holidays.
What kind of tutoring is available?
Tutoring in the Science Learning Center is offered as small group sessions and is appointment-based. Frequently supported courses include:
Astronomy
Anatomy and Physiology
Biology
Genetics
General Chemistry
Organic Chemistry
Physics
Psychology
And many more!
Who are our tutors?
Our peer tutors are successful students who have earned at least an A- in the courses they tutor, have been recommended by their professors, and have been trained in effective tutoring techniques through our intensive, CRLA Level 1 and 2 certified tutor training program.  Their goal is to help students review course content through the use of interactive learning strategies and to help students learn study strategies that will aid in their success in their future classes as well. Peer tutors help improve performance in a difficult course by modeling effective study techniques and breaking down difficult concepts. 
Ready to Schedule an Appointment?