Civic Literacy Test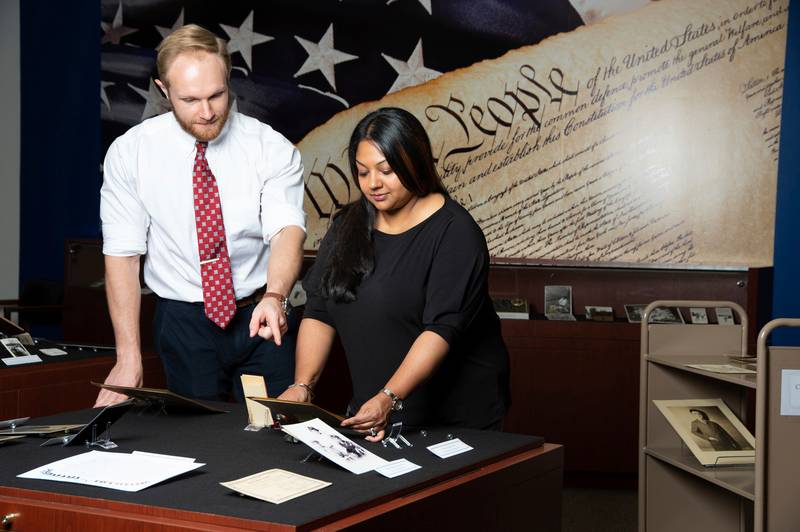 MEETING THE CIVIC LITERACY GRADUATION REQUIREMENT 
Options to Meet the Civic Literacy Requirement
There are currently two approved Civic Literacy Exams:


2021 Florida Civic Literacy Exam (FCLE)
The 2021 Florida Civic Literacy Exam (FCLE) contains 80 questions and must be passed with a score of 60% or higher. This is a two-hour proctored exam that can be taken in-person at the FAU Testing Center on the Boca Campus or Davie Campus. There is a cost of $15 per appointment.

**A passing score on the AMERICAN GOVERNMENT CLEP EXAM can satisify the
Civic Literacy Requirement for the 2021 Florida Civic Literacy Exam (FCLE) **


2018 Civic Literacy Exam
The 2018 Civic Literacy Exam contains 100 questions and must be passed with a score of 60 higher.

Cost
In-Person Testing     $10.00 for 2018 Civic Literacy,  FCLE Civic Literacy Exam $15
Remote Testing 2018 Civic Literacy Honorlock Remote Testing Fee of $12.75              
To register to take this exam remotely through Honorlock click here. 

*Please see your advisor prior to testing*


Registration Information
You must be a currently enrolled student to take the exam.
The spelling of your name must match your ID exactly.

You must arrive at least 15 minutes prior to your testing time. Please be prompt. Late arrivals will not test.


Accommodations
The FAU Testing Center provides special test accommodations for all candidates who qualify for non-standard test administrations https://www.fau.edu/testing/accommodations/

What to Bring on Test Day
You must bring one form of identification. It must be a government-issued, valid photo ID with signature, matching exactly the name you used when registering and on your ID. NO EXCEPTIONS. Listed below are the only acceptable forms of photo identification.
Current driver's license   
FAU Owl Card

Hoodies, jackets, coats or outerwear are NOT permitted in the testing rooms. It is suggested to dress accordingly (long sleeves) or you may not be permitted to test.


Remote Testing Regulations
If you are flagged for a violation of Florida Atlantic University's guidelines for remote proctoring you will receive notice that your score has been voided. If it is your first violation, you may take the exam again remotely.  If there are any future violations you will be required to take any future attempts at a testing center.


Test Center Regulations 
Examinees are required to be professional, civil and respectful at all time while on the premises of the Test Center. All exams are continuously monitored by video and audio recording, physical walk-through, and through the observation window. The Test Center Staff may dismiss you from the test session for a violation of any of the Test Center Regulations, including exhibiting abusive behavior towards the Test Center Staff or other examinees. A brief security check upon entry to the test room.
Schedule Your Exam
Testing at FAU
1.Select the campus below to take your exam.
2.Click the arrow on the drop down menu in Step 1 and select- CIVIC Literacy Test. Follow the remaining steps to complete your registration.
.By clicking the campus location below, I agree that I have read and understood the listed information above including the ID requirements and Test Center Regulations and I am now ready to register. PLEASE MAKE SURE YOU CLICK "Civic Literacy Test or FCLE Civic Literacy Exam"