Center for WGSS Industry Advisory Board
Our Mission
The members of the CWGSS Industry Advisory Board are advocates in the community promoting awareness, engagement, and mentorship to foster academic excellence and support of students, alumni, faculty, and programs of the FAU Center for Women, Gender and Sexuality Studies.
Stephanie Alvarez, Staff Experience Manager for Working Families Party
Stephanie Alvarez is an alumnus of the WGSS MA Program. She currently works at the Working Families Party as the Staff Experience Manager. Her role is part of the WFPs Equity, People, Inclusion, and Culture (EPIC) Department. Stephanie's work allows her to incorporate the knowledge she brings from her studies at FAU when designing DEI training for the WFP's staff. She enjoys reading, doing yoga, and spending time with her two cats Karl and Fred.
Rebecca André, Board Member, Palm Beach County National Organization for Women
Co-Chair, CWGSS Industry Advisory Board
Rebecca André earned a B.S. in Business Administration, a M.A. in Women's Studies, and a Ph.D. in Educational Policy and Leadership with an emphasis on women's issues in higher education at Ohio State University. Rebecca had a long career as Educational Technology Director at several universities and schools until she recently retired. She continues to serve on the board of Palm Beach County National Organization for Women.
Katy Haynicz-Smith, Manager of Nursing Education Content for Wolters Kluwer
Katy Haynicz-Smith is an alumna of the WGSS MA program. She has held various education, project management, editing, and content/curriculum roles over the years, and currently works as a manager of nursing education content at a publishing company, Wolters Kluwer. Katy is passionate about creating equitable assessments that will help nurses in their licensure prep and clinical practice, and she is also an active member of her company's DEI committee. Katy enjoys reading, hiking, playing tennis, and spending time with her husband, two kids, and dog.
Sarah Tucker Jenkins, Education and Outreach Coordinator, University of Virginia
Sarah Tucker Jenkins is an alumna of the WGSS MA program. She has worked in campus-based women's centers for ten years. She is graduating with her Ed.D. in Higher Education in Spring 2024. Her dissertation topic explores students' experiences with a campus-based women's center. Sarah enjoys live theater, laughter, and spending time with friends and her cats (and her friends' cats).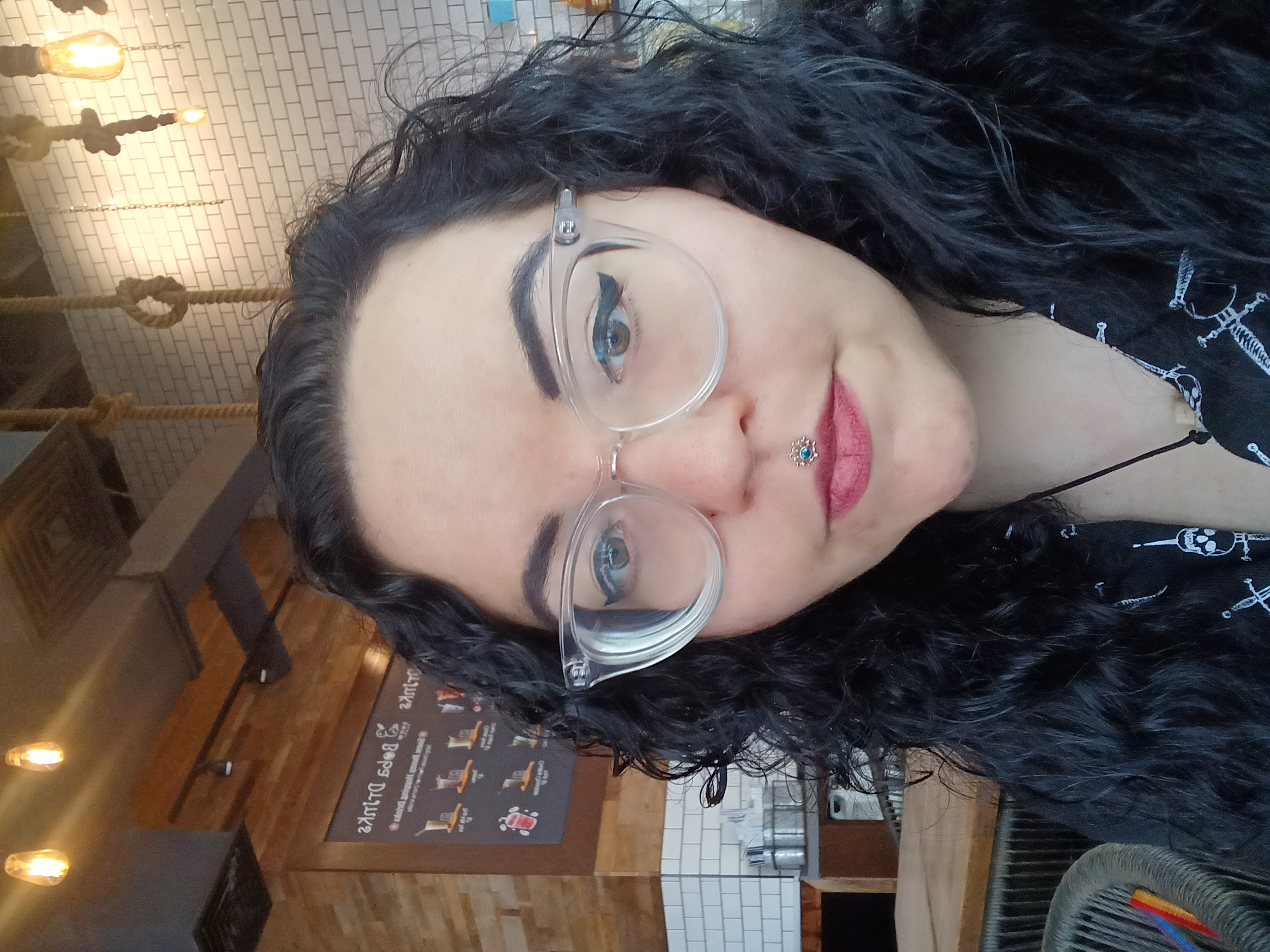 Erica Nelson, English Teacher and Advisor, PACE Center for Girls-Broward
Erica Nelson is an alumnus of the WGSS MA Program. She currently works as an English Teacher and Academic Advisor at the PACE Center for Girls at the Broward County Location. Her education in women and gender studies has allowed her to fulfill her role as a teacher while providing a gender responsive and trauma informed education to her students. She enjoys learning and teaching and plans to continue in both indefinitely.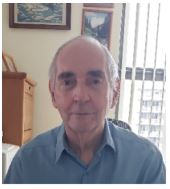 Roger Messenger, Licensed Professional Engineer
Roger Messenger came to Florida in 1969 on a Post-Doctoral fellowship in Solid State Physics at Florida Atlantic University. In 1970, FAU established its College of Engineering and Roger became one of the original 5 faculty members in the Electrical Engineering Department. He retired from FAU in 2005. While at FAU, he worked his way through the ranks to Professor, served as Chair of the Department for 8 years, served as Director of the Center for Energy Conservation for 14 years and as Associate Dean of Engineering for 4 years.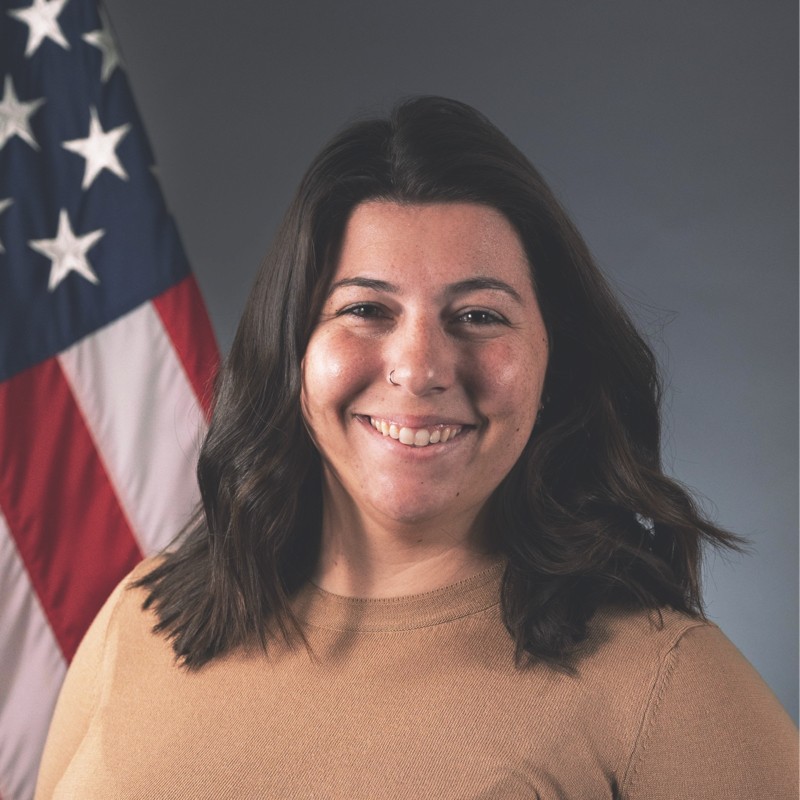 Sam Orozco, Sexual Assault Victim Advocate, Department of Defense
Sam Orozco is an alumnus of Florida Atlantic University, where she received her Bachelor of Arts in Communications and Master of Arts in Women, Gender, and Sexuality Studies. Sam currently serves Active-Duty Military, their families, and DoD civilians. Sam Orozco contributes her success from her studies at FAU and the support she received from the WGSS program. Sam is most fervent about response and prevention to create a much-needed cultural shift within our United States Military. Sam Orozco has recently relocated to Washington D.C., with her wife, Katie Orozco, who is also a FAU alumna and Active-Duty Army Officer. 
Adrienne Percival, Director of Development at Compass Community Center
Co-Chair, CWGSS Industry Advisory Board
Adrienne Percival started at the Compass Community Center, which has been serving the LGBTQ community in Palm Beach County for 35 years, as an intern in 2015 as she was completing her MA in Women's Studies from FAU, and is now a co-chair for the Advisory Council of their Women, Gender & Sexuality Studies program. A lifelong feminist, Adrienne is passionate about activism and advocacy. When she's not inviting folks to the latest event or festival, she enjoys butterfly gardening, dachshund rescue, and holiday decorating.
Sara Salman, Strategy and Corporate Development Manager, Coverys
Sara Salman is an alumna of the WGSS MA Program. She is currently working for Coverys, the 5th largest U.S. based Medical Professional Liability Insurance company. Sara's role as the Strategy and Corporate Development Manager supports strategic growth, diversification, and cultural evolution with a continuous focus on and commitment to DEI.  She sits on the DEI advisory board and has consulted on the launch of all Coverys DEI based Resource Groups.