Philosophy Club at Florida Atlantic University
"Philosophy begins in wonder"
The Florida Atlantic University Undergraduate Philosophy Club welcomes, as members, any undergraduate student who is interested in philosophy. Students do not have to major or minor in philosophy in order to join the Philosophy Club.

Philosophy Club activities, in the past, have included fund raising, holding debates, inviting faculty to give presentations, and weekly discussions on philosophy.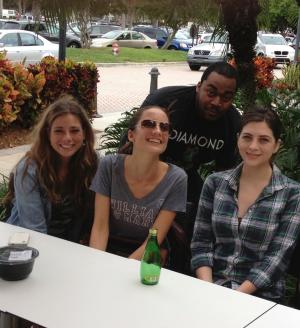 The advisor to the Philosophy Club is Dr. Clevis Headley .

The American Philosophical Association (APA) has developed the Guide for Undergraduate Philosophy Clubs and Groups.  This guide is intended to provide inspiration for those who are starting such a group or are looking for ideas to strengthen an already existing group.

The guide includes ideas and suggestions regarding constitution, leadership and structure, funding, communication, group meetings and events, group projects, group visibility, and links to additional resources.

The APA Guide for Undergraduate Philosophy Clubs and Groups can be downloaded by clicking here .