Testimonials
Make the commitment to yourself and your future and select Florida Atlantic University's Paralegal Program!
Changing careers after 20 years was significantly less challenging than I expected due to the education I received at Florida Atlantic University's Paralegal / Legal Studies Program. The Professors, Administrators, legal courses, and fellow students, challenged and helped prepare me for a career as a paralegal within the legal field. The knowledge and learning experiences I acquired from my professors and courses are the cement blocks of my foundation and has helped make me invaluable to my employers.
In summary, I am so grateful and appreciative to FAU because I am a successful paralegal today because of their program, and my hard work and dedication.
Jody Kling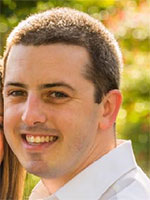 The Paralegal Certificate Program offered by Florida Atlantic University provided me with so many opportunities. After I had graduated from FAU ('13) with my B.A. in Political Science and gone out into the work force, I realized that I needed something more, something that would provide me with a career, not a job. Through the Paralegal Certificate Program, I was challenged through twelve different courses, all in different areas of law, that opened my eyes to the broader legal field.
The instructors in the program challenged me in ways I had not been challenged before and because of their efforts, I was awarded a scholarship through the Palm Beach County Chapter of the Paralegal Association. Furthermore, the continuous job openings that the program provides to us students during the course of our studies allowed me to go out on real world interviews and get a better understanding of what real employers needed from candidates seeking employment. Thankfully, I now work for a great law firm right here in Boca Raton and about to sit for the National Association of Legal Assistants Certified Paralegal Exam.
Howard Rudnick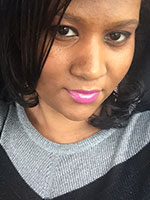 It's hard to imagine that after achieving a bachelor's degree with honors and graduating with a master's degree in my chosen field of International Business that getting a job would ever be a challenge.
I applied for the Paralegal Certificate at Florida Atlantic University and out of all my degrees, achievements and accomplishments in life, to this day I tell everyone this achievement was a turning point for me and the catalyst for my success.
I had the utmost respect for the faculty who were all Attorneys in the field of law that they taught. I honestly believe that teaching as theory is one thing but when you have a professor who not only explains the theory but can give you real life scenarios, it becomes priceless. The networking possibility is further enhanced as today I still keep in contact with a few of my professors who I now consider dear friends. I was also able to network with students who are very close friends of mine and doing quite well in the field.
Today I am working as a Paralegal for the senior partner at a very successful Personal Injury law firm Baker and Zimmerman, P.A. as well as in my third year of law school at Nova South Eastern University. None of what I have achieved thus far in my legal career would ever have been possible without this FAU Paralegal Certificate. So I encourage you to take this opportunity and run with it and once you cross that finish line the prize would be worth it all.
Tanecia Natto
The Paralegal Certificate Program at Florida Atlantic University was by far one of the greatest courses I have ever taken. The program gave me the skills and knowledge to be hired as a caseworker at the Human Rights Institute because the classes are taught by practicing attorneys. With this program on my application and a beautiful letter of recommendation, I applied to law school and graduated attorney at law in 2013. As soon I passed the Bar, I opened Riano & Associates, my own law firm due to the experience and skills acquired during the legal assistant/paralegal course. This program helped me achieve my goals so if you have the opportunity to take this course…DO IT, you will never regret it!!!!
Kathy Riano-Lopez