Adjunct Directory
---
---

Read Bio
If there are two things that I have always been certain of, its Criminal Justice and education. When I was in third grade, I was assigned to be counsel for the Wolf in the case of the 3 Little Pigs v. Big Bad Wolf in a mock trial. While I don't remember much of the trial itself, I do remember the trial ending with a hung jury, and Mr. Wolf was released. My guidance counselor came up to me and said, "You would make a great lawyer".
Since then, my love for the legal and criminal justice field only grew. The criminal justice academy in high school grew to a Bachelor's Degree in Criminal Justice, Political Science, and English, and later evolved into a Master's of Science in Criminology and Criminal Justice. I was privileged to have interned at the State Attorney's office in the 15thJudicial Circuit and the Women's Center of Jacksonville, and ultimately published my thesis, "The Evolution of General Strain Theory: A Comprehensive Review and Test of Robert Agnew's 2002 Extension", throughout the journey as well. In 2013, I worked as a first responder victim advocate for sexual abuse survivors before jumping into the legal field as a paralegal. I have since been a paralegal, but in 2018, I discovered my passion for teaching. Along with teaching at FAU, I am currently working for a boutique civil litigation firm.
---
Read Bio
Dr. Ralph Fretz is a licensed psychologist (New Jersey and Florida) who is employed as a forensic psychologist at the Treasure Coast Forensic Center. For the past 40 years, Dr. Fretz has worked with a variety of populations including children, juvenile and adult offenders, psychiatric inpatients, and sex offenders. Dr. Fretz's work has been published in many journals, including Corrections Compendium, Criminal Justice and Behavior, Journal of Community Corrections, and Corrections Today. Dr. Fretz has presented at national and international conferences on a variety of topics, including Assessment Centers, Alternatives to Incarceration, and Risk-Need-Responsivity Principles.
---
Mindy Knowles
Read Bio
Mindy Knowles received her M.S. degree in Data Science and Analytics from the College of Engineering and Computer Science at FAU, concurrently earning a Certificate in Big Data Analytics. While completing her masters, she was inducted into the Phi Kappa Phi Honor Society. Prior to that she received a B.S. in Data Analytics at Miami Dade College, concurrently earning a Certificate in Business Intelligence.
Mindy has experience as a tutor for students in the Data Analytics bachelor's degree program at Miami Dade College, where she primarily served upper-level courses under Dr. Liang for over a year. She also had the opportunity to work with Pranjal Bajaj as the GTA for the course AI for Social Good at FAU. Currently, she is serving as adjunct faculty at the Florida Atlantic University College of Social Work and Criminal Justice and at the Miami Dade College School of Engineering and Technology.
---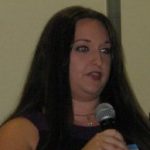 Read Bio
Brandy Macaluso, MSW, is the Chief Programming Officer with the Coalition for Independent Living Options serving Palm Beach, Martin, St Lucie, Okeechobee, and Indian River counties. She is the program administrator and provides direct services to crime victims with disabilities that have acquired a disability through an act of violent crime or that have been exploited due to the vulnerability of an existing disability.
She received her MSW from Florida Atlantic University-Boca Raton, Summa Cum Laude. She has undergraduate degrees in Social Work and Health Care Administration. She also has a specialty certification in Working with Elders and Families and completed University-Credit Independent Studies in the Assessment & Treatment of Victims of Violent Crime. She is credentialed through the National Organization for Victim Assistance's National Victim Advocate Credentialing Program at the Advanced Level, holding more than 15,600 hours of experience in the field of victim assistance.
Brandy Macaluso has conducted many focus groups with victim assistance providers & leaders in the victim service field to develop protocols for practice. She has provided training to service providers on the specific needs of victims with disabilities according to the Americans with Disabilities Act, the Rehab Act, and the Fair Housing Act. She is the past president and current advisory board member & historian for the Human Trafficking Coalition of the Palm Beaches and provides training as an adjunct professor on these topics in conjunction with the Florida Department of Law Enforcement, Palm Beach State College Criminal Justice Program, Florida Atlantic University's (FAU) School of Social Work, and FAU's Criminology & Criminal Justice School under the College for Design and Social Inquiry. She is the past president of the Palm Beach Victims' Rights Coalition and was appointed to the Palm Beach County Corrections Task Force. She is a current trainer of the Crime Victim Practitioner Designation with the Florida Office of the Attorney General.
The Crime Victim Services program under Brandy's direction won the Department of Justice Federal Bureau of Investigation's Director's Community Leadership Award in 2016 presented by former FBI Director James Comey. She was recognized by the Florida State Attorney General Pam Bondi as the 2012 Outstanding Victim Service Provider during the 2013 Victims' Rights Week, the 2013 Palm Beach County Victim Advocate of the Year by the Palm Beach Victims' Rights Coalition, the 2013 Palm Beach County Service Worker of the Year by the Palm Beach County InterAgency Network, and 2014 Social Worker of the Year by the National Association of Social Workers, Florida Chapter. Brandy Macaluso was also named 2020 Centennial Trailblazer by the St. Lucie County League of Women Voters for her service to crime victims and received the only adjunct award for FAU's 2019 Center for E-Learning Award in Excellence for inspiring young minds to take the path of forensic social work and crime victim services.
Brandy Macaluso wrote a federally-recognized Best Practice Guide Book for First Responders on how to interact with individuals with disabilities. She co-authored 3 book chapters in the 2009, 2013, and 2016 Social Work Desk Reference relating to best practices with victims of crime; authored a Spotlight Section in 101 Careers in Social Work related to the forensic social work field; assisted in research for the book titled Helping Victims of Violent Crime: Assessment, Treatment and Evidenced Based Practices; co-authored a Victims of Crime workbook of case vignettes for use in University-level instruction; and has published 2 peer review articles related to victims of crime with disabilities. She has also written many letters to the editor regarding crime victim issues and fair housing for people with disabilities. She is a member of the Phi Alpha Social Work Honor Society. She has held National Advisory Board positions with the Vera Institute on Survivors of Domestic Violence, Sexual Assault, Stalking, and Dating Violence with Disabilities; the National Center for Victims of Crime's Responding to Crime Victims with Disabilities; the Florida Council Against Sexual Violence Through a Different Lens Conference; and Oregon State University's Disabilities and Domestic Violence Project.
---
Read Bio
I was born in Tennessee and raised in Kentucky. Currently, I live in central Florida. I love the water and enjoy the hot, humid days.
I received my BA in criminal justice from Kentucky Wesleyan College. I received my MS in criminal justice from the University of South Carolina. I completed my doctoral coursework in criminal justice from the University of Cincinnati.
I have been teaching criminology and criminal justice courses for the last twenty-one years (14 years online). And believe it or not, many of my elective courses were in research methods and statistics. I enjoy conducting research and statistical analysis. During 2006 and 2007, I worked for the Department of Justice. I was a GIS and Crime Analysis Specialist with the Crime Mapping and Analysis program in Denver, Colorado. I have traveled the world conducting training and giving presentations on crime mapping, crime analysis, research methods, statistics, problem-solving, and geographic profiling.
In addition to teaching and training, I love to travel, sail, play sports, and read. I have traveled extensively throughout the United States. I have also been to Mexico, Central and South America, Canada, and England.
I will read just about anything. Yet my favorite authors are Dean Koontz, John Grisham, James Patterson and Michael Connelly.
---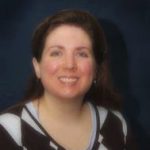 Read Bio
Dr. Paula Prior is currently a part-time Adjunct Instructor at FAU. Previously, she worked full time in England at University College London (UK) and the University of Cambridge (UK). She also has practitioner experience, having worked as a Corrections Counselor II in the Kansas Department of Corrections. Dr. Prior is the author of over 30 peer-reviewed research articles, reports and book chapters. In her over twenty-year career, she has been awarded several research grants (both individually and as part of a larger research team) totaling over $2 million dollars.
---
Read Bio
Dr. Erin Veit is an alumna of FAU and subsequently received her Juris Doctorate from the University of Miami School of Law. While studying at UM Law she completed two legal internships – first, at the District Attorney's Office in Staten Island, New York, and second, as a Certified Legal Intern for the Law Office of the Public Defender in Broward County. It was at the second internship where she fell in love with the work, ideals, and mission of public defenders. Throughout her career as an Assistant Public Defender, she has worked in all areas and handled various types of cases, including Juvenile, Felony, Repeat Offender Court, and Major Crimes. She currently works in the Homicide Division handling cases wherein the State of Florida seeks the Death Penalty. Dr. Veit has been an Adjunct Professor of Criminology and Criminal Justice here at FAU since 2015.