Director's Welcome
Welcome!
At Florida Atlantic University's dedication ceremony in 1964, President Lyndon B. Johnson challenged the University's pioneers saying, "It is time now…for a new, adventurous, imaginative, courageous breakthrough for a new revolution in education in America." Those words continue to define what we in the School of Criminology and Criminal Justice believe and do.
With those words, FAU opened its doors as the first public university in southeast Florida and the first in America designed for upper division students only. Now, over a half a century later, with more than 30,000 freshmen, transfers and graduate students, FAU is the most culturally diverse university in the State of Florida.  In 2017, the U.S. Department of Education designated FAU as a Hispanic Serving Institution (HSI).
The School of Criminology and Criminal Justice is one of FAU's largest undergraduate degree programs.  We offer a  Bachelor of Arts  and a competitive  Master's of Science in Criminology and Criminal Justice  in a student-friendly environment.  We also offer certificate programs in paralegal and legal nurse consulting.
As Director of the School, it is my goal to ensure that our programs continue to improve their national and international reputations, making certain that students receive a top-quality education and our faculty receive the support needed to assure that happens.
The School proudly embraces community engagement at all levels.  The faculty is committed to being a force for positive change in the communities they serve. Faculty in our School have national and international networks and produce cutting edge research on a diverse range of topics. They are committed to student growth and success including critical reading and writing skills.   Check out the Latest News, Events, and faculty CVs to appreciate what the faculty are doing, and the recognition they are receiving inside and outside the University.
Whether you are a current or prospective student or a professional searching for collaboration to address a real-world problem, we invite you to contact us to learn how we can help you.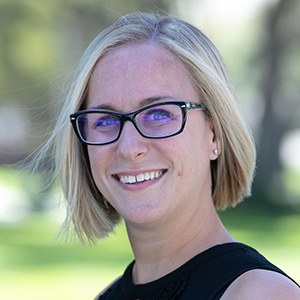 Cassandra A. Atkin-Plunk, Ph.D.
Interim Director and Associate Professor