Upcoming Events
Wed. Apr 21, 4 PM EST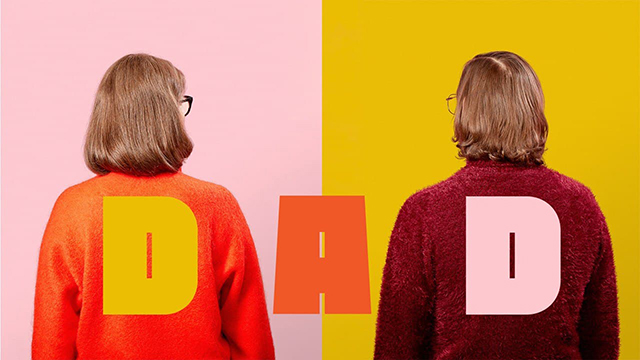 Studio Dad Design - Studio Presentation
The Remarque student group presents Studio Dad. Studio DAD is the creative practice of Tess Donohoe and Peter Dean. We create graphic design, writing, illustration, music and motion pieces. We build brand identity systems. We design and execute campaigns and content. We build experiential exhibits. We work with cultural institutions, local governments, non-profits, retailers, craftspeople, corporations and individuals who endeavor to make their part of the world more beautiful, more human and more their own.            
Click HERE to watch the recorded video
_____________________________________________________________________________________________________________
SPRING 2021 LECTURE SERIES
Please join the FAU Department of Visual Arts and Art History
for the Spring 2021, Art and Design lecture series.

Wed. Apr 07, 4 PM EST

Jessica Barness - Artist lecture
Design/ing Discourse and Critical Practice
Jessica Barness is a design scholar-practitioner. Her research focuses on critical practices and the visual design of scholarship, and the ways these intersect with design conversations in the public sphere. She serves as the Director of Research Initiatives for Design Incubation, and is an Associate Professor in the School of Visual Communication Design at Kent State University.
Click HERE to watch the recorded video.
Wed. Mar 03, 4 PM EST


Richard The - Artist lecture
The Aesthetic Potential of Technology

Richard The (he/his) is a designer, artist and educator. His work, ranging from graphic design to installations to user interfaces, investigates the aesthetic and cultural implications of an increasingly technology-driven society. After having studied at University of the Arts Berlin and the MIT Media Lab he has worked at Sagmeister Inc., led a design group at the Google Creative Lab and is co-founder of the transdisciplinary design studio TheGreenEyl. He is an Assistant Professor of Art Media and Technology at Parsons School of Design. His work has been recognized by international design institutions such as D&AD, Art Directors Club New York, AIGA, Communication Arts, Type Director's Club Tokyo and Ars Electronica, Linz and he has taught at NYU ITP, School of Visual Arts and MIT School of Architecture.
Click HERE to watch the recorded video.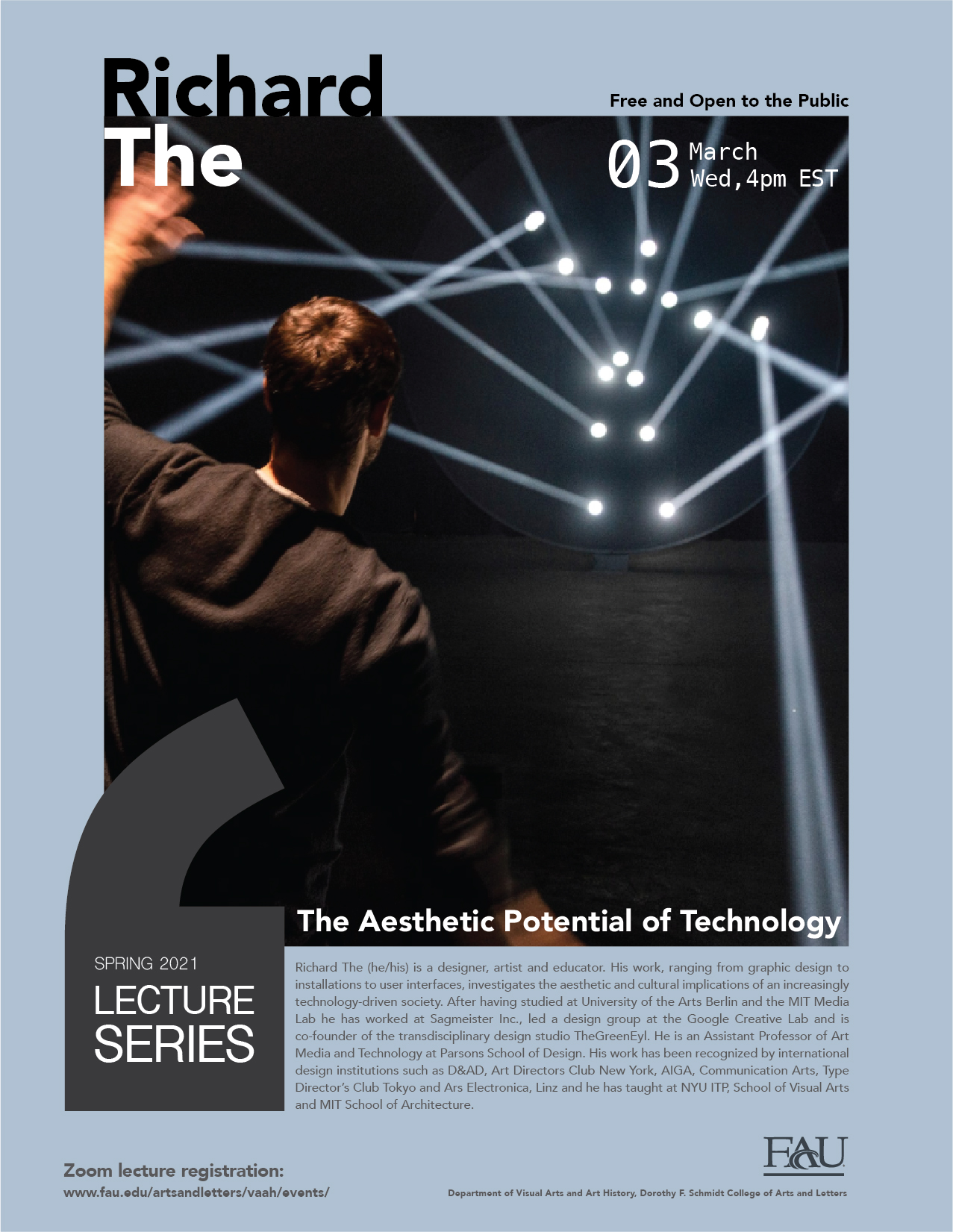 ___________________________________________________________________________________________

Wed. Jan 27, 4 PM EST


alejandro t. acierto - Artist lecture
Stepping out of a straight present:
circulations, recurrences, and queer disruptive practice
alejandro t. acierto is an artist, musician, and curator whose work is largely informed by legacies of colonialism found within human relationships to technology and material cultures. He has presented projects and screenings for the 2019 Havana Biennial in Matanzas, Cuba, the Yerba Buena Center for the Arts (San Francisco), Issue Project Room (NYC), MCA Chicago, the Art Institute of Chicago, the Echo Park Film Center (LA), Stove Works (Chattanooga) and Eastside Projects (Birmingham, UK), among others. He has presented multimedia performance works for the Rapid Pulse Performance Art Festival (Chicago), High Zero Festival (Baltimore), the KANEKO (Omaha), Center for New Music and Technology at UC Berkeley, and The Quarantine Concerts for ESS Chicago. Additionally, his curatorial projects have been mounted at Vanderbilt University's Space 204 Gallery, Coop (Nashville), and online for the Wrong Biennial.
acierto has held residencies at Skowhegan School of Painting and Sculpture, Virginia Center for the Creative Arts, Banff Centre, High Concept Laboratories, LATITUDE, Chicago Artists' Coalition, and Digital Artist Residency. A 3Arts Awardee, he received his undergraduate degree from DePaul University, an MM from Manhattan School of Music, an MFA in New Media Arts from University Illinois at Chicago (UIC) and was an inaugural Artist in Residence for Critical Race Studies at Michigan State University. He also co-directs CQDELAB, an ongoing collaborative project with KT Duffy that is invested in developing and sustaining queer-feminist digital spaces, systems, and toolsets. Together, they authored the artist book CQDE: A Feminist Manifestx of Code-ing published by Sybil Press and continue to present workshops and installations in digital and IRL spaces. Currently, he is an Andrew W. Mellon Assistant Professor of Digital Art and New Media and at Vanderbilt University and recently held a Mellon Faculty Fellowship in Digital Humanities.
Click HERE to watch the recorded video.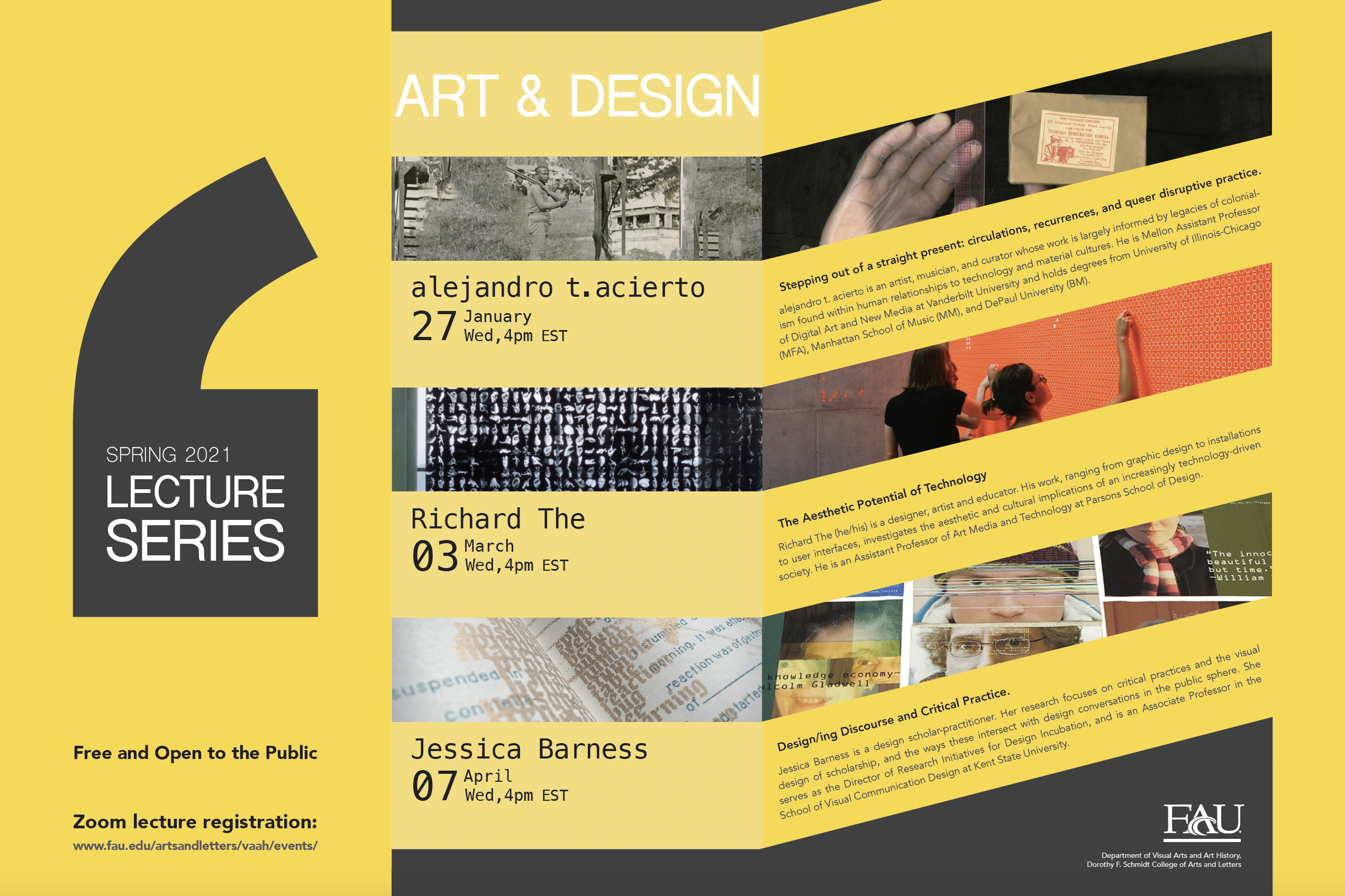 ---
---
---
---
---
---
---