critical conversations
In this series of virtual meetings, contemporary scholars and leaders in community engagement confront and investigate the pressing issues of our world today.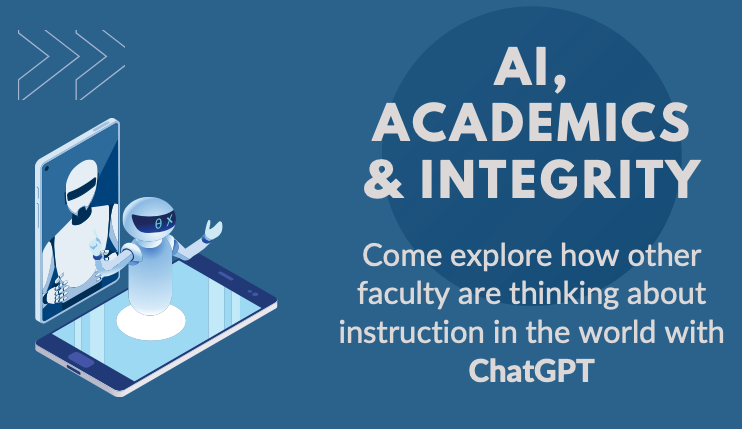 Come explore how other faculty are thinking about instruction in the world with ChatGPT. Panel consists of Homayoon Abtahi (Ocean & Mechanicl Engineering), Anil Bligihan (Hospitality Management), Jeff Galin (University Center for Excellence in Writing), Marcella Munson (Languages, Linguistics & Comparative LIterature), Kevin Wagner (Political Science), and Xingquan Zhu (Hill) (Computer Science). With Moderator Carol Bishop Mills, Director of the School of Communication and Multimedia Studies.
Video highlights:
0-4:00 Minutes: Introduction 
4:00-16:00 Dr. Zhu's explanation of AI 
16:00-1:13 Panelists discussion of ChatGPT in our classrooms. 
In light of the recent events in Ukraine, FAU's Center for Peace, Justice, and Human Rights recently held a panel discussion titled The Current Crisis in Ukraine, with faculty members Noemi Marin (SCMS), Robert Rabil (Department of Political Science), and Palina Prysmakova (School of Public Administration). Moderated by Angela Nichols, Ph.D.
Language, Identity, and Experience Beyond the Gender Binary with Marquis Bey, Sebastian Cordoba, Archie Crowley, and Artemis Lopez was presented as part of our ongoing Critical Conversations series. The panel was moderated by Andrea Miller and Nicole Morse.
SCMS hosted Becca Lewis and nearly 100 participants for a Critical Conversation on "How Political Celebrities Spread Disinformation" on October 13, 2021. Lewis, a PhD candidate in Stanford's Department of Communication, co-authored the Data & Society Research Institute's flagship report on media manipulation. In her presentation, she responds to the popular tendency to attribute online radicalization to algorithmic "rabbit holes."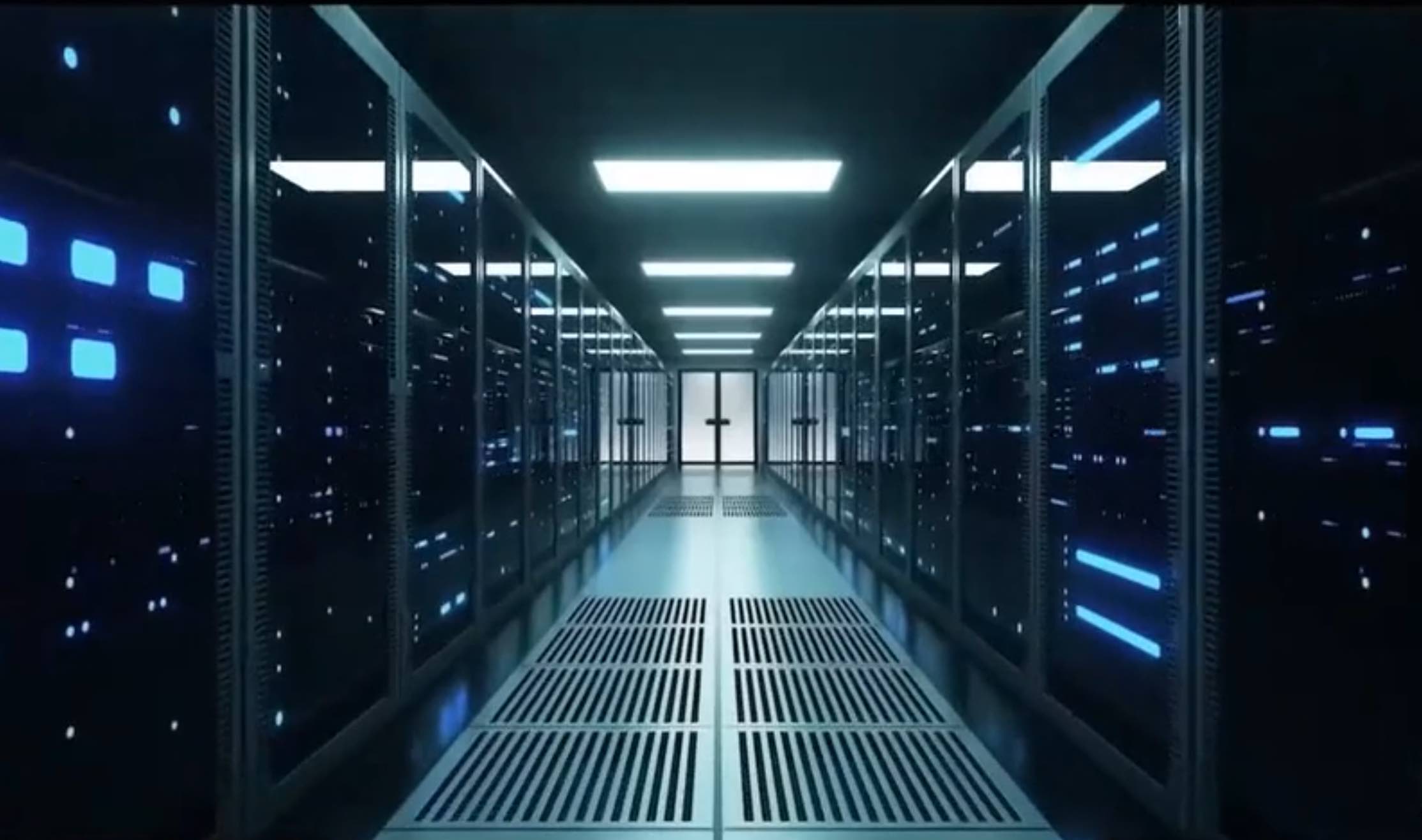 Philosophy, Founding Director, Center for the Future Mind. Moderator: Andrea Miller, Ph.D., Assistant Professor, School of Communication and Multimedia Studies Behind all the jazzy apps and videogames, algorithms are altering our minds, shaping our politics, and collecting our data. At the same time, AI is increasingly outthinking humans in various domains. What will the future bring? And how can our technological innovations be harnessed to make us better, more ethical people, who lead happier lives? Recommended: View The Social Dilemma on Netflix before the talk. Sponsored by the Center for the Future Mind, the Department of History, the Department of Philosophy, the Department of Political Science, and the School of Communication and Multimedia Studies (SCMS)
Join Dr. Marquese McFerguson as he moderates a panel of distinguished members of the Hip Hop community in this discussion in the Critical Conversations Series. Panelists include Dasan Ahanu (University of North Carolina), Osyrus Bolly (Arkansas Public Policy Panel & Arkansas Youth Coalition for Social Change), Dr. Danielle Hodge (University of Colorado Boulder), LeRon McAdoo (Hip Hop Historian), Epiphany Morrow (Global Hip Hop Ambassador), and Dr. Bianca Nightengale-Lee (Florida Atlantic University).
Join us for a conversation about the importance of Black newspapers and Black voices in the media with outstanding journalists dedicated to Black news, including the editor-in-chief of one of the first Black newspapers on a non-HBCU campus, The Paradigm Press.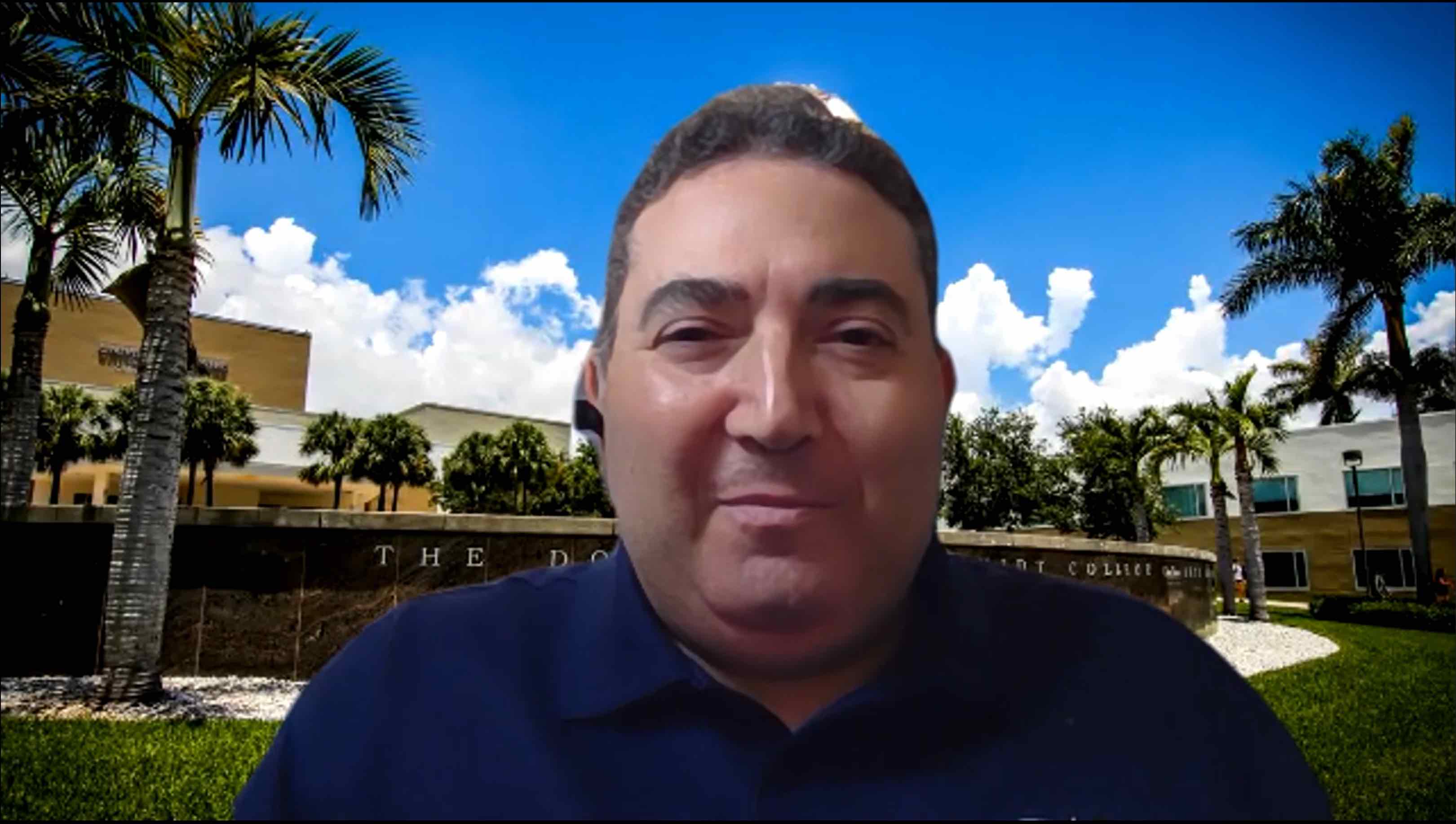 Mitchel Roshel, Assistant Director of the FAU Career Center discusses the importance of integrity in your career and future success. Integrity Week is sponsored by Lambda Pi Eta: The Communication Honor Society and The SCMS Critical Conversations Series.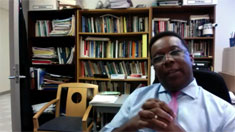 Academic Integrity is more than just plagiarism. It is about how you conduct yourself with honor in all that you do. This conversation will help you better understand the various forms of integrity, and why integrity is important. This Integrity Week event features Dr. Clevis Headley, Associate Professor of Philosophy.
Artificial intelligence can transform our lives but also present great peril. Data's "objectivity" promises fairness and less bias in law enforcement. But opaque and unaccountable algorithms can fall short. Researcchers found that the models in a commercial algorithm used by Broward County to predict recidivism were biased against African Americans, and no more accurate than human guessers.
Julia Dressel talks about her work on criminal justice reform at the technology firm Recidiviz. Panelists include Susan Schneider, Deitrich Chair of Philosophy, and Jason Hallstrom, FAU ISense. Moderated by Gerald Sim, School of Communication and Multimedia Studies.
FAU School of Communication and Multimedia Studies Critical Conversation Series, recorded June 23, 2020 with guest panelists Nancy Ancrum (Miami Herald), Rick Christie (Palm Beach Post), Astead W. Herndon (New York Times), and Terence W. Shepherd (WLRN News). Moderated by SCMS faculty Dr. Deandre Poole and Ilene Prusher.
---
Faculty and Graduate Colloquia are currently being organized for Spring 2022. If you'd like to present your research on this forum, please contact Joey Bargsten .