Daniel C. Flynn, Vice President for Research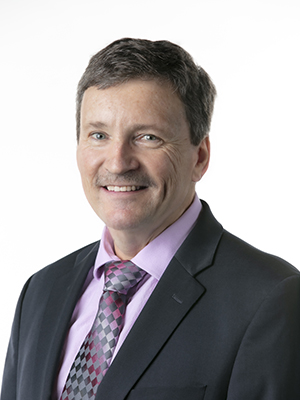 Daniel C. Flynn, Ph.D., vice president for Research at Florida Atlantic University (FAU), leads all research-related endeavors across FAU's six regional campuses in south Florida.
His strategic initiatives have been instrumental in the development of FAU's multidisciplinary research institutes, core facility infrastructure and recruitment that has led to an increase in annual research expenditures from $29 million to more than $80 million in less than seven years.
Flynn recently received a Fulbright U.S. Scholar Program award in international education for the 2022-2023 academic year from the U.S. Department of State and Fulbright Foreign Scholarship Board. The Fulbright Program is the U.S. government's preeminent educational and cultural affairs program that offers renowned students, educators and accomplished professionals support to pursue research and professional projects in partnership with more than 160 countries worldwide.
Through Flynn's leadership, FAU has also built a pipeline for entrepreneurship and economic development, with emphasis on federal lobbying efforts and corporate partnerships in research.
The Maryland native earned a doctorate in virology from North Carolina State University, and was a post-doctoral fellow at the West University of Virginia (WVU). He held a tenure track faculty position at WVU's Cancer Center for 16 years, serving as director of a the Center of Biomedical Research Excellence for Cancer Cell Biology, developing mentor programs, core facilities and training for doctoral programs.
Flynn shifted to research administration in 2008 assisting with the founding and development of a new medical school in Pennsylvania (Geisinger Medical School, formerly The Commonwealth Medical College), and served as Dean for Research Dean at the University of Delaware College of Health Sciences, helping grow the research enterprise by 60%, promoting invention disclosures, faculty patent applications and developing undergraduate entrepreneurial and research programs.