Florida Oceanic Engineering Research Consortium
Mission
The Florida Ocean Engineering Research Consortium offers ocean engineering support and services to the U.S. Department of Defense, its entities and defense contractors.
Vision
Through the combined expertise of these universities' faculty members and graduate students, teams come together to complete programs for the Department of Defense.
---
Institutional areas of expertise
Click on the below tabs to see the see the types of ocean engineering expertise each of these institutions offers.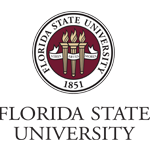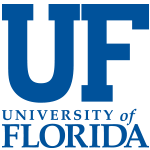 ---
FAU has world class expertise in:
LPD/LPI (low-probability of detection/low-probability of intercept) underwater communications
Secure covert acoustic waveform design
High data rate ultrasound underwater communications (300kbps and above)
Robust 3D underwater localization
Software-defined reconfigurable underwater platforms
Low size, weight and power hardware for sensor signal processing
Navigation, kinematics, dynamics and control of surface and underwater systems engineering
Sensor data detection, multi-modal fusion, decision making and actuation in resource restricted environments
Biologically inspired propulsion and autonomous systems
Underwater robotics, supervisory switching control, vision-based target tracking, station keeping
Swarms and collaborative underwater and surface systems
Digital holography and submersible PIV
Deep reinforcement learning for energy efficient autonomous swimmers
Specific projects that FAU may propose are:
Underwater localization and navigation based on robust signal angle-of-arrival estimation interference-avoiding networked underwater communications by cognitive channelization and routing
Underwater and aerial connected autonomous systems
Disruption techniques of adversary underwater communications
Geometrically constrained, multi-point monitoring of surface water dynamics
Design of forward deployed energy and communications infrastructure
Real-time object detection and classification (e.g., marine life, ordinance)
Hardware/software co-design for resource-constrained environments
Design of self-* systems (e.g., self-stabilizing, self-healing, self-adapting)
Underwater imaging under occluded visibility
Compressive sensing, theory and application
EMF detection, concealment
Acoustic and image classification (e.g., marine life, watercraft)
Secure and high speed underwater acoustic communication
Risk-aware decision making in human-guided unmanned surface vehicle teams
Unmanned Surface Vessel (USV) systems for naval architecture inspection and health monitoring
Distributed surveillance using swarms (multi vehicle and multi domain) of UUV, USV, and UAVs
Underwater acoustic and holographic imaging
Marine materials, biofouling, and corrosion
---
---
---
---
---
Click on the below logo to check out the engineering technology each institution has to offer to defense and industry partners.
---
Industry Partners
Industry Partners Information
More information coming soon regardng Industry Partners.
---
Defense Department Partners
Defense Department Partners Information
More information coming soon regardng Defense Department Partner opportunities.
If you're a Defense Department agency or contractor and wish to work with the FOERC, inquires can be made to the contact below. The consortium will respond with a proposal that outlines the technical expertise of its members that can complete the project along with estimated costs.
For more information, contact:
Dan C. Flynn, Ph.D.
Vice President for Research Florida Atlantic University
Phone: 561-297-0268
Email: fau.research@fau.edu