Funding Opportunities for Faculty through OURI
College Faculty Liaison Program: The OURI College Faculty Liaisons serve as ambassadors for college efforts for the Undergraduate Research and Inquiry (URI) initiative. One faculty member per college will be selected by their College in coordination with OURI to serve in this capacity for 2 years (Fall - Summer). The anticipated time commitment for this appointment is 3-5 hours per week, including monthly meetings, with most of the responsibilities taking place during the fall and spring semesters.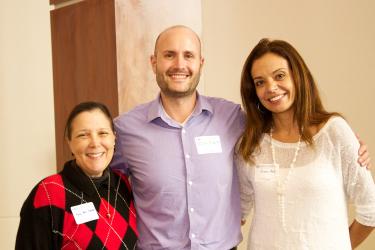 OURI Faculty and College Incentive Fund 22-23: The Office of Undergraduate Research and Inquiry (OURI) is pleased to offer a College and Faculty Incentive Program to faculty for early engagement with students in undergraduate research.
Summer Undergraduate Research Fellowship (SURF): The SURF program is seeking applications from faculty/undergraduate student teams for summer research projects. To submit your project for consideration, faculty must complete the online application providing details about the project and the faculty/student team.
External Funding Opportunites (coming soon): Principal investigators of current grants may be eligible for supplemental funds to support and include undergraduate students in their funded research projects.