M.D. Student Events
White Coat Ceremony
In a symbolic rite of passage, new students are ceremonially cloaked with doctors' white coats.
View Event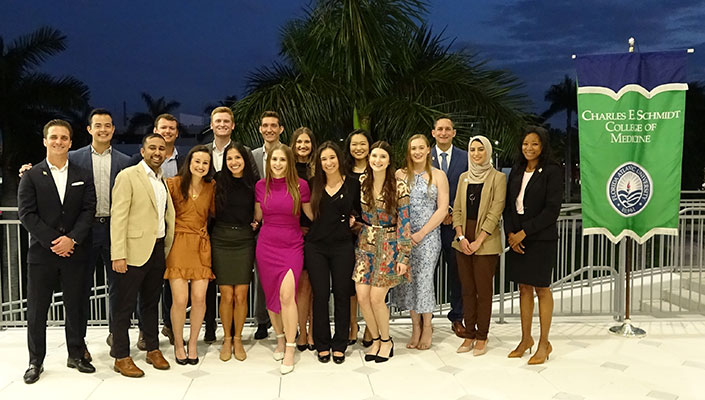 Alpha Omega Alpha Induction Ceremony
Alpha Omega Alpha, founded in 1902, is the national medical honor society.
View Event
Medical Student Research and Scholarship Day
A showcase of the research and scholarly activities of our medical students.
View Event
Match Day
Celebrate with us as our fourth-year medical students discover where they matched for residency.
View Event
Gold Humanism Honor Society Induction and Award Ceremony
Individuals who have been recognized for practicing patient-centered medical care
View Event
College of Medicine Commencement
Medical and Biomedical students will graduate from the Schmidt College of Medicine.
View Event
2023 M.D. First Year
Student Orientation
We are excited you are going to be part of the FAU family! Get ready because Orientation week will be here before you know it!